Pictures of my 2 Geldings on the 100 acres over 30 Pics
---
I'm apologising in advance for the picture sizes.....
Well up until yesterday my horses were out on our 100 acers, having a feild day, they loved it and the pond, exspecially my mustang Thunder(DarkBay) and my older gelding George loves any good grazing (Sorrel)...So I wanted to share the great pictures with everyone....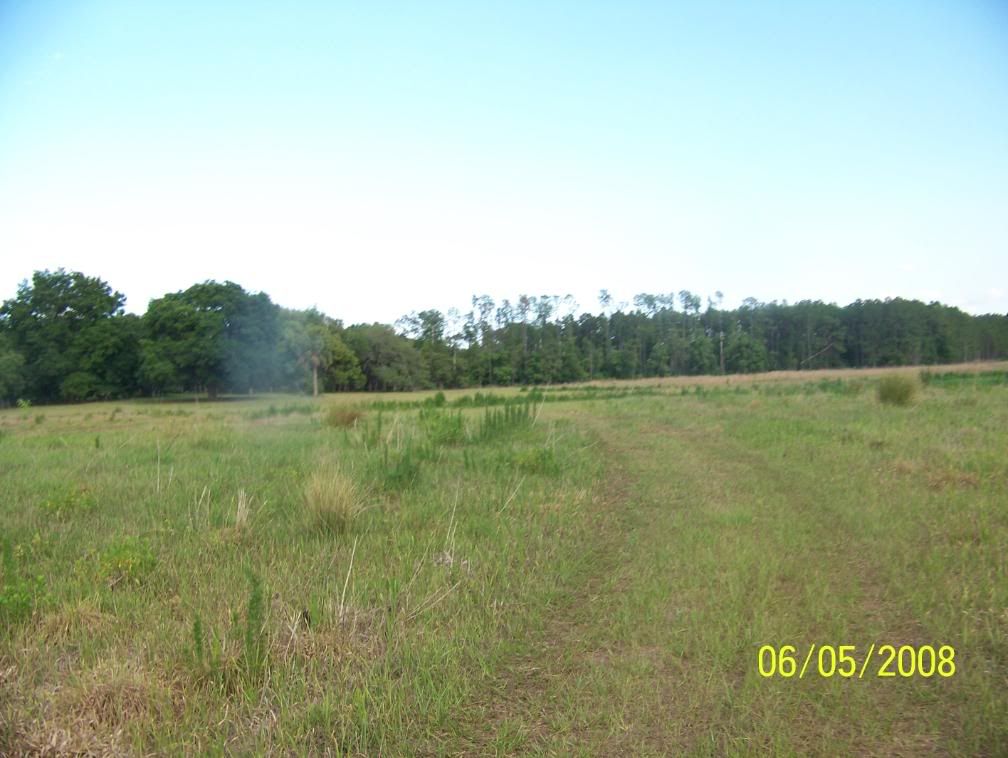 My baby boy Thunder loves chsing our truck....here's some pics..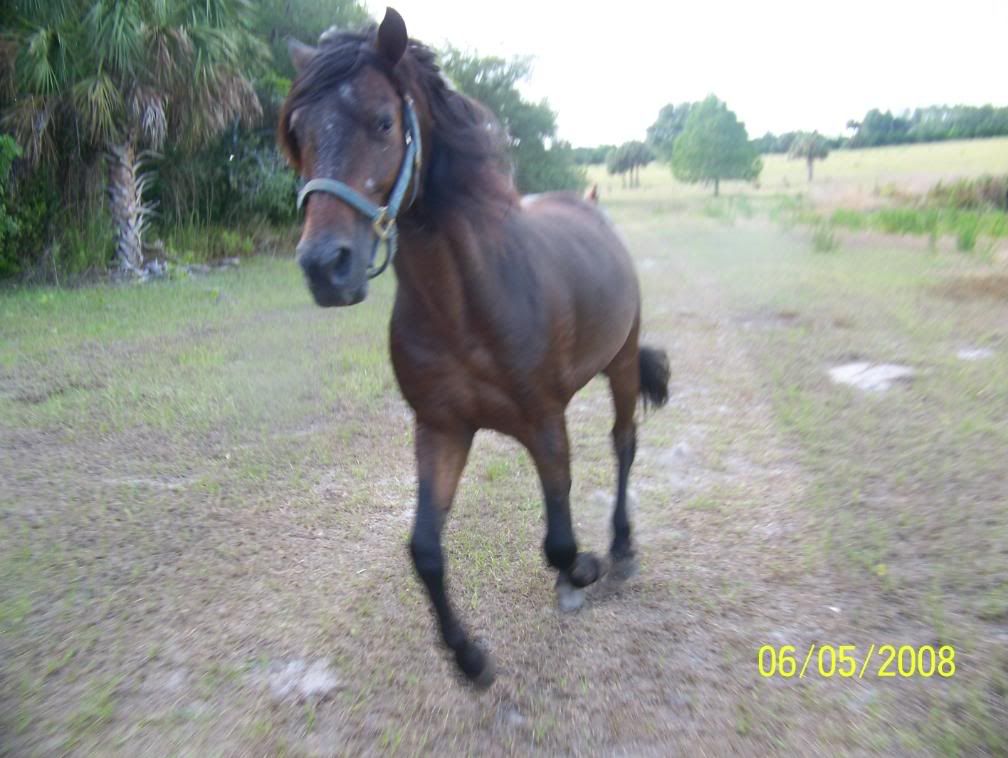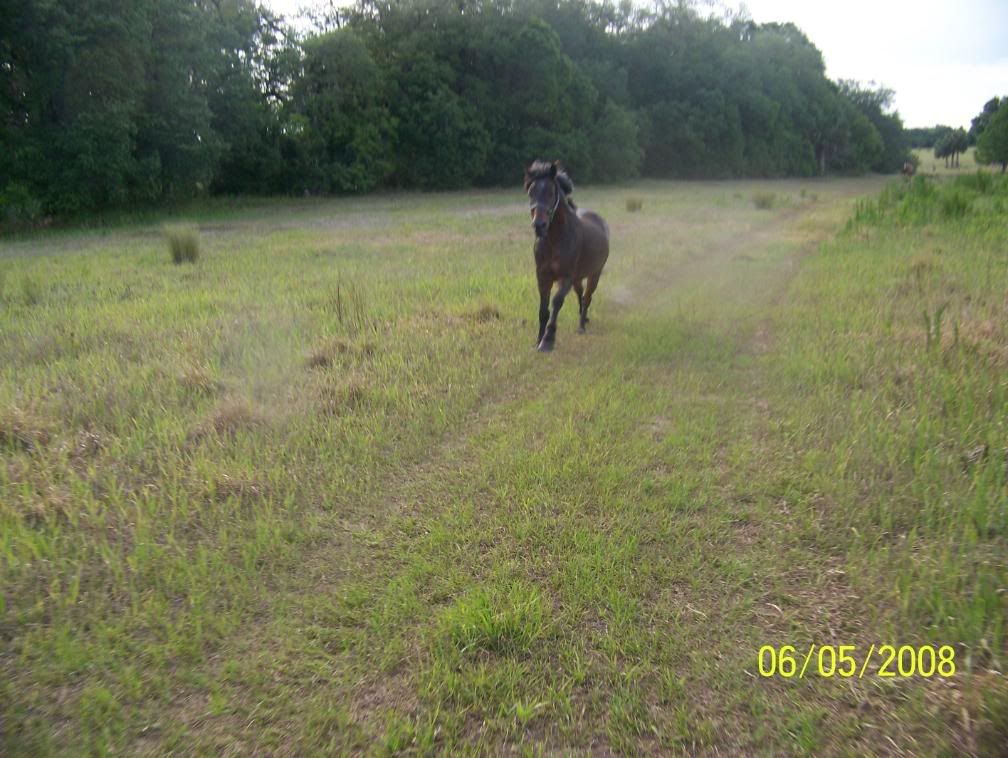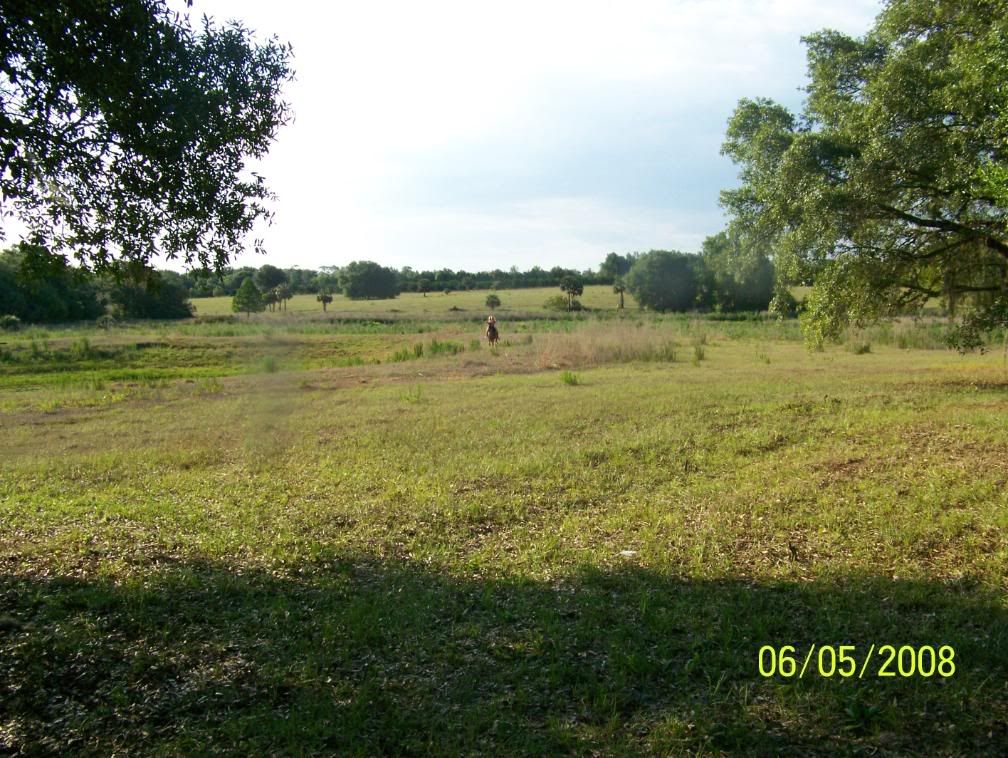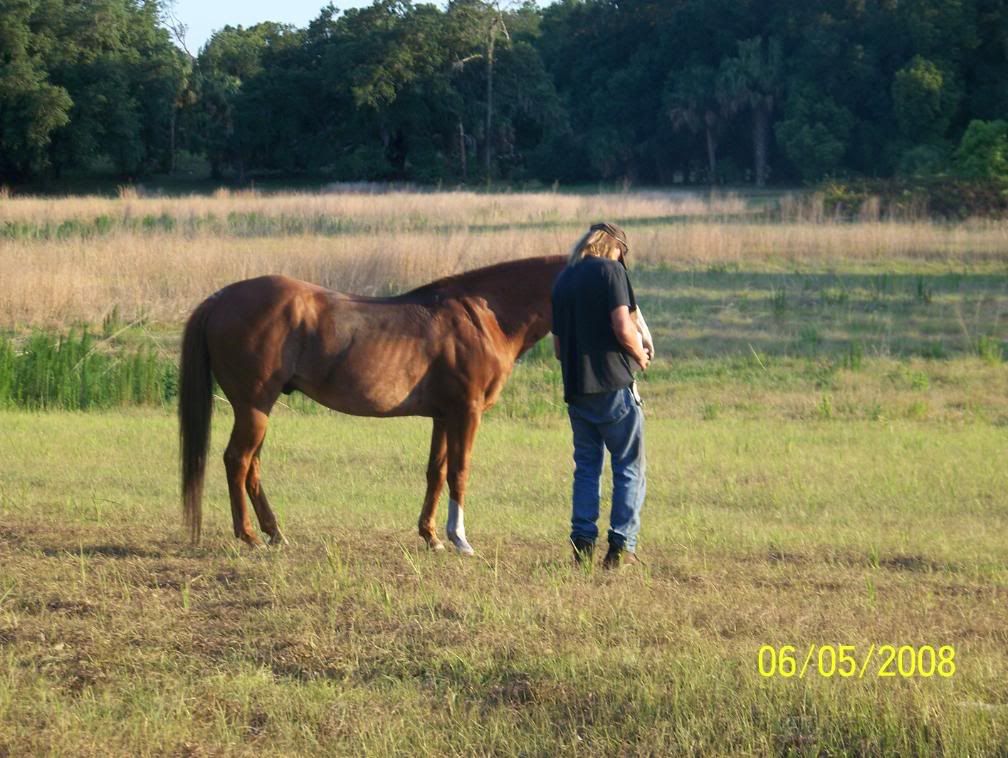 his belly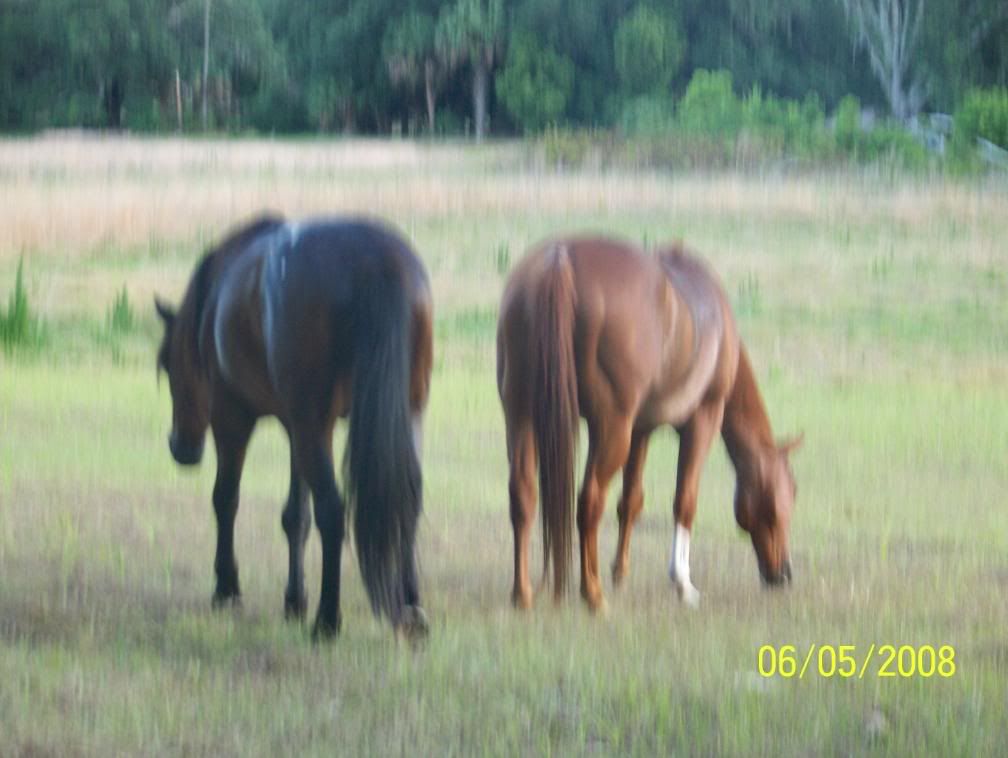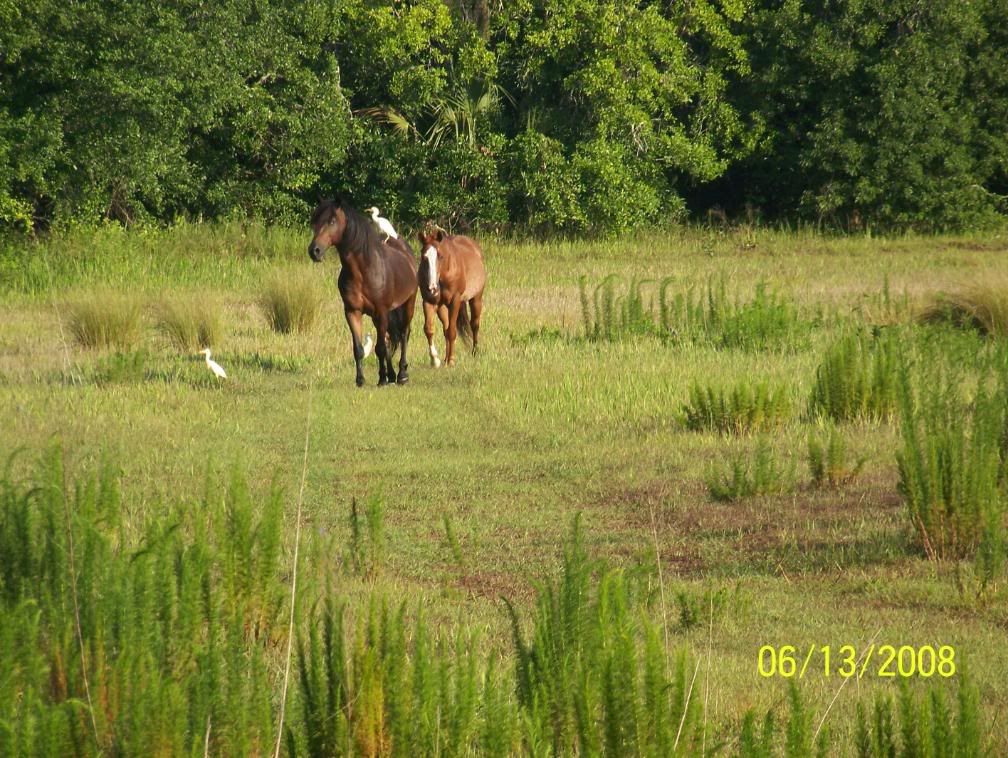 Don't you love his friend?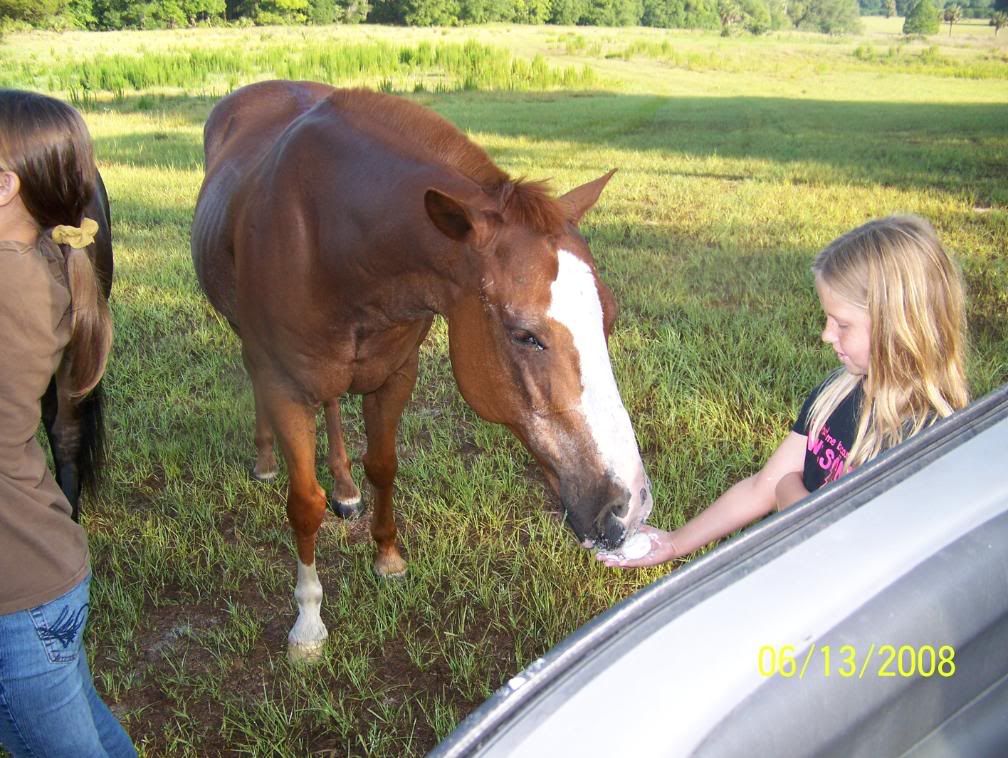 I love this Picture due to the reflection...
Pictures of their faces when we scratch their good spots...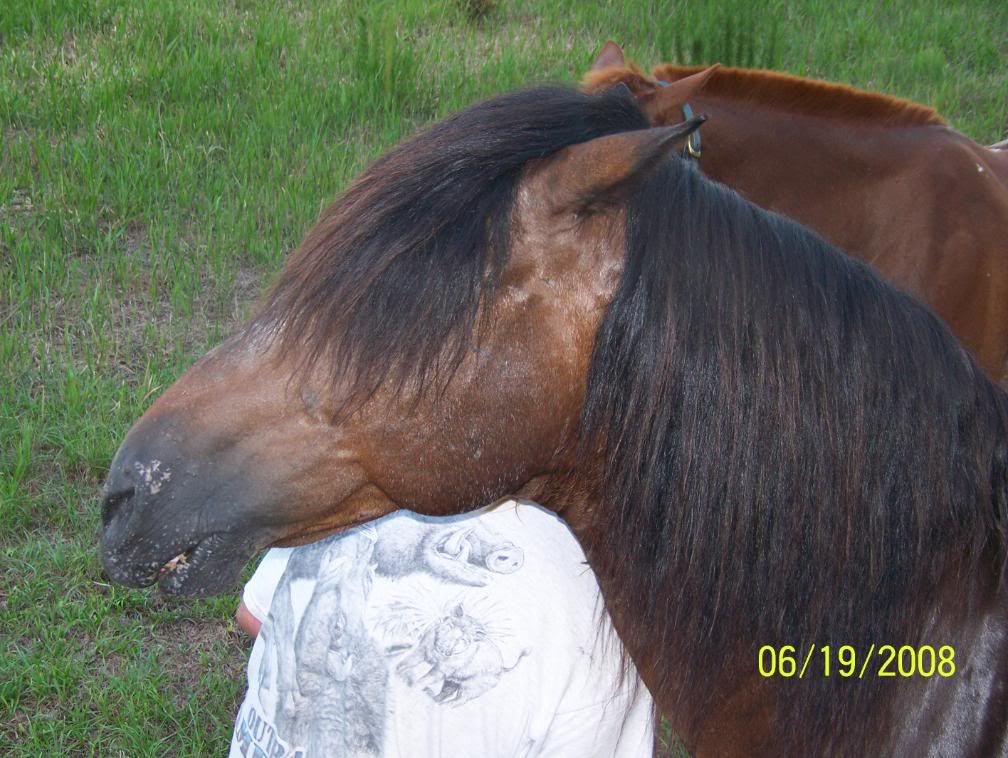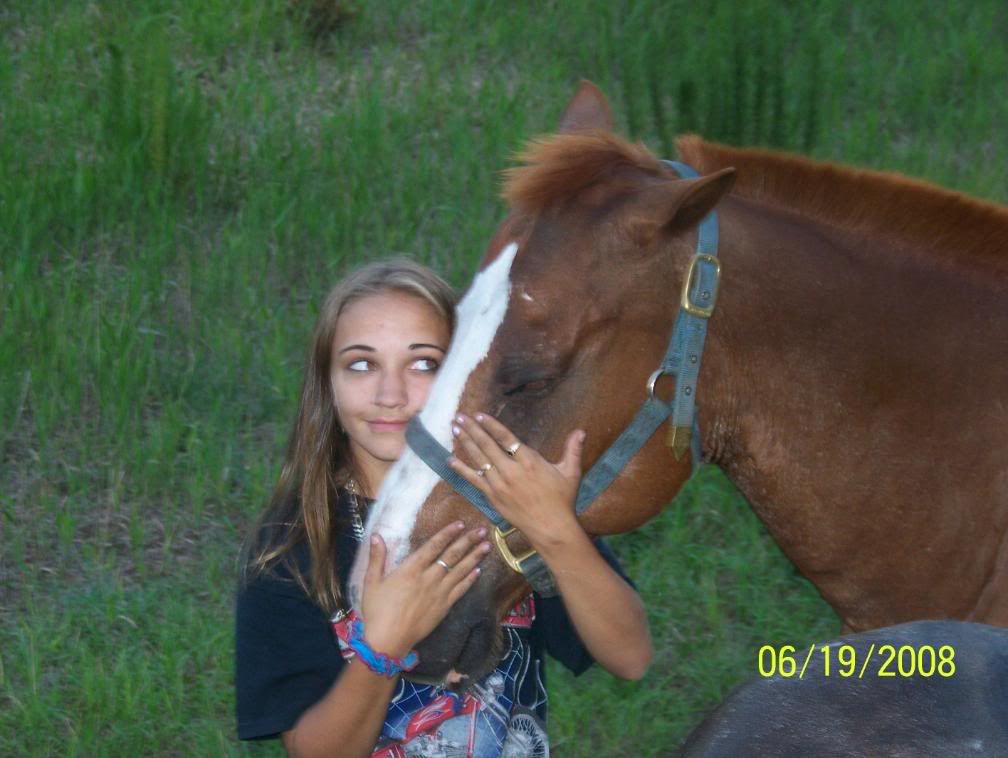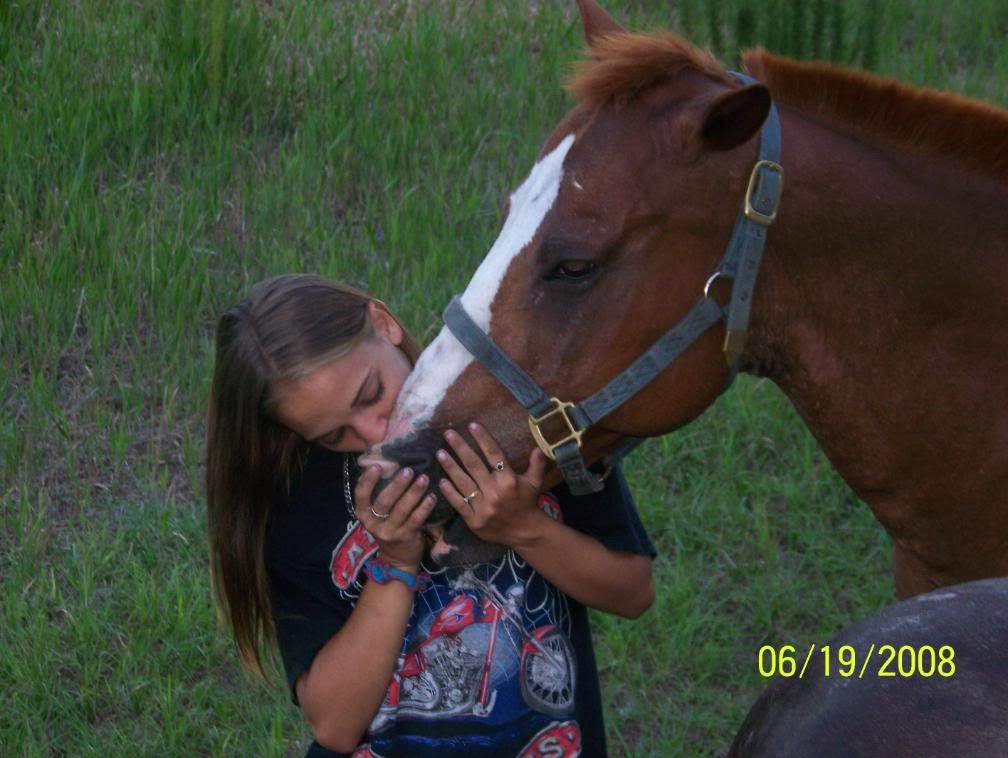 How many of ya'll go to town looking like me?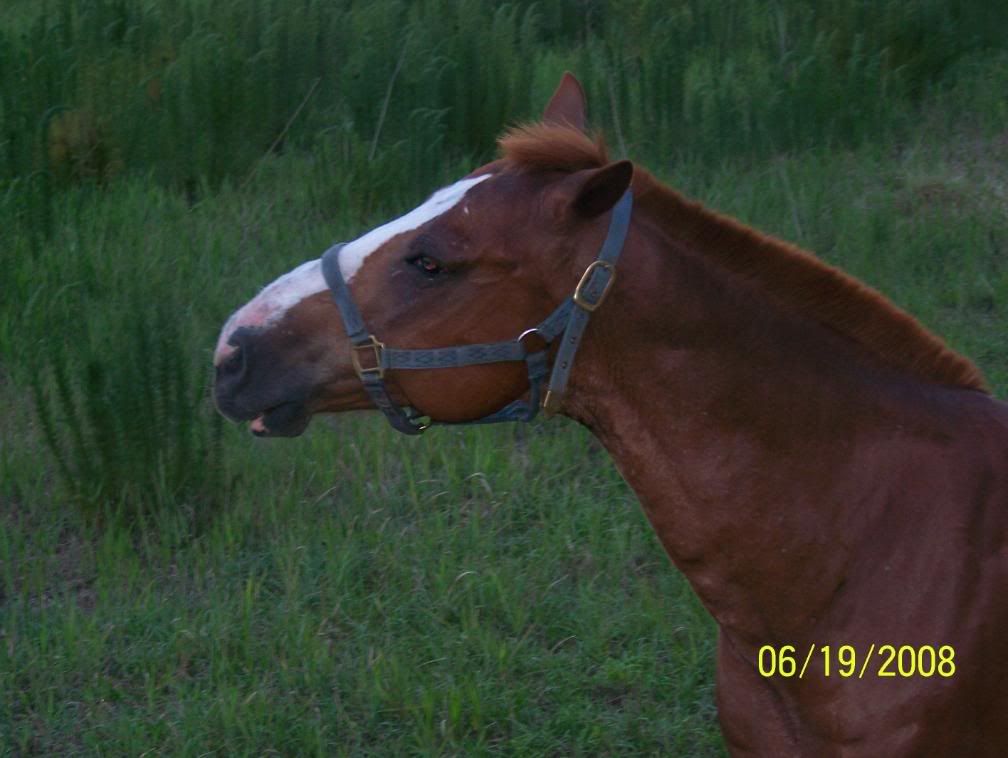 ---
Thunder 9yr. black Mustang Appy/Paso
George 18yr. Red roan QH

'Grab life by the reins'
Wow, great pictures! I love the ones of Thunder chasing the truck and then his little friend on his back!
I'm glad to see there is someone else that goes about with mucky jeans, after riding bareback!!! The stares I've had when going to the supermarket!!
i stop at the store in my grubbies too-you should see the looks i get when i am in my full english gear hehehehhe, gotta get those carrots!!!!! the pics are great-nice farm there!!!!
Aww great pictures.
They are both adorable boys!!
---
Ride more, worry less.
I love George, he looks so darn sweet!
I love the length of the main of the bay. What a gorgeous boy. The chestnut is a cutie.
thank you so much, Yeah George is a sweetie and Thunder is my baby, I love the set up out there, It's beautiful....
---
Thunder 9yr. black Mustang Appy/Paso
George 18yr. Red roan QH

'Grab life by the reins'