Pictures of my bareback ride today
---
I dragged my boyfriend out to the barn with me today and he was taking some pictures for me so I could see how I looked!
I just got a new bareback pad that I LOVE. I'm having trouble finding a saddle that fits him so I figured I'd get a bareback pad just for a little padding for the both of us in the mean time.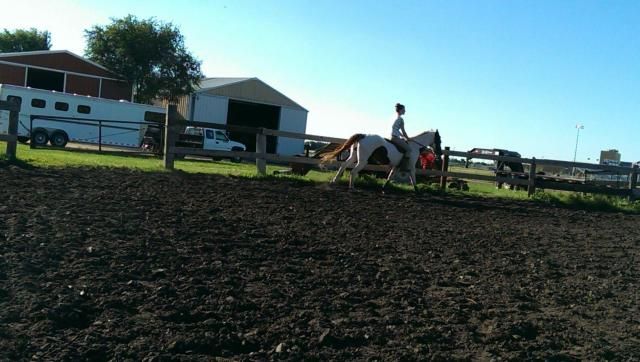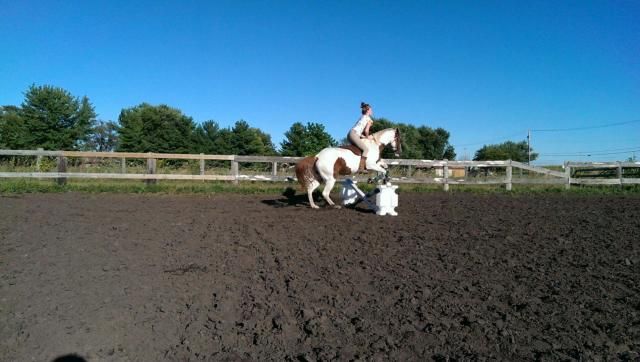 I wasn't really planning on jumping on my way out to the arena but decided it looked like fun, and did a couple small ones which explains my lack of helmet. My jump position is still not perfect...I REALLY need to work on my shoulders...and elbows...everything really lol.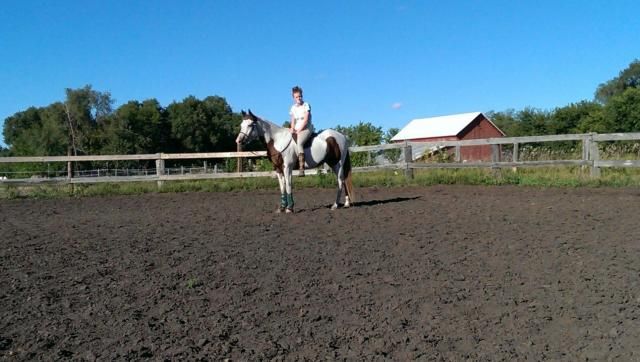 He was falling asleep with his bottom lip relaxed and hanging before we took the picture lol it was so cute
---
Last edited by shellybean; 09-14-2013 at

01:06 AM

.
I have no tips, advice, or critiques but you and your horse are beautiful! and I wish i could sit that well bareback! I however am a floppy mess bareback LOL
---
Beauty is not diminished by those who refuse to see, hear,feel or in any way sense it. If you refuse to see beauty its you who is weakened.
I also have no tips, advice or critiques but your horse sure is handsome and the pics are awesome!!
---
Being horseless is the pits!!
beautiful horse love the markings
---
Country Woman


Lovely :)
---
"Strength is the ability to use a muscle without tension"

Gorgeous
---
Even though you've been Bucked, kicked, bit and, stomped NEVER GIVE UP

""You don't break these animals, you come to understand them".
My only tip is get a helmet on that noggin :P Your choice of course but you're braver than I am! Beautiful horse though
---
I am her eyes, she is my wings. I am her voice, she is my spirit. I am her human, she is my horse.