Pictures of My Boys!!
---
Here are some pictures from the other week (before the freezing rain hit
)
We've only had them about a month and a half, but they are both coming along nicely.
I Spy, 7 year old 13.3 hand Morgan Gelding.
Spy's last owner used him for jumping; and that was all he knew how to do. I have been working on getting him do some lateral movements as well as learning to do circles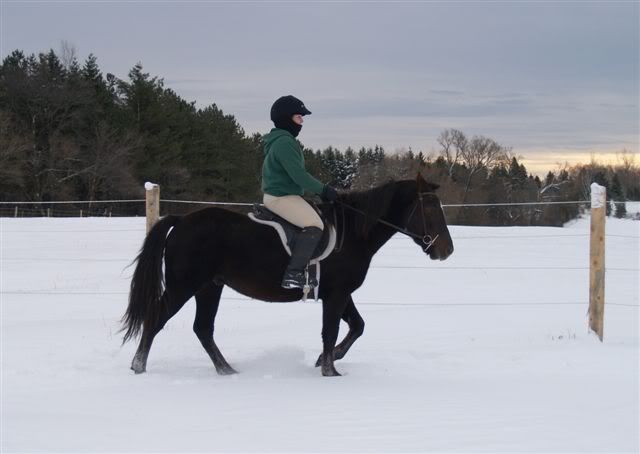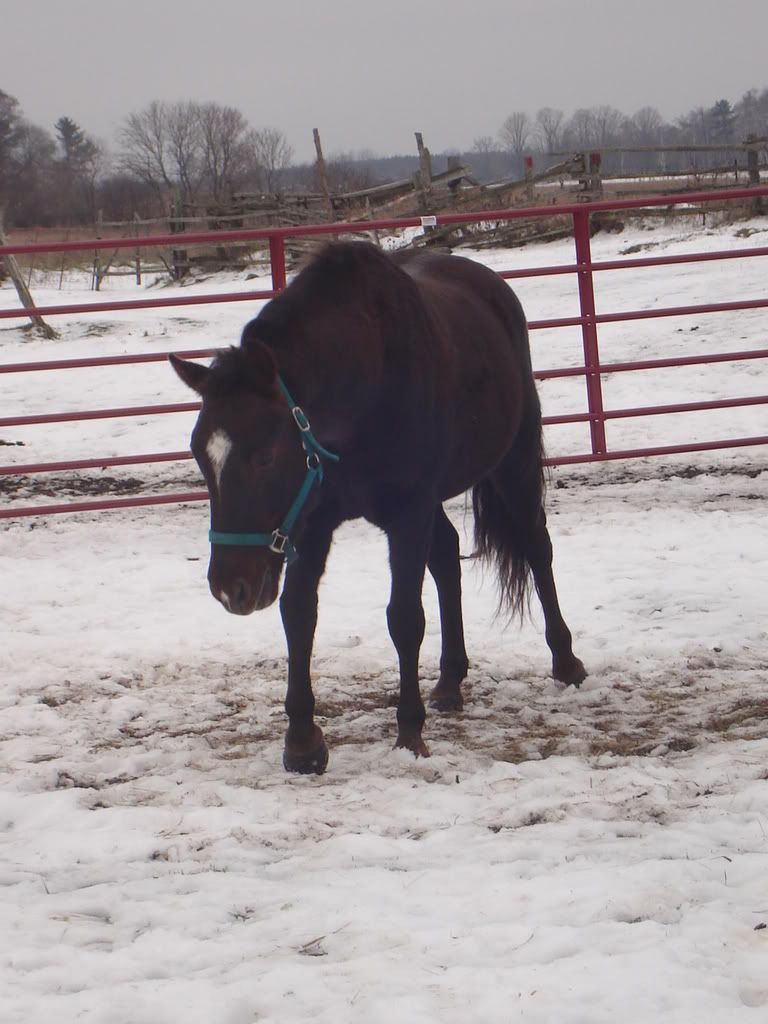 And Firecracker, a 4 year old paint gelding.
Crackie is pretty green, so right now we are working on desensitizing and keeping consistent gaits.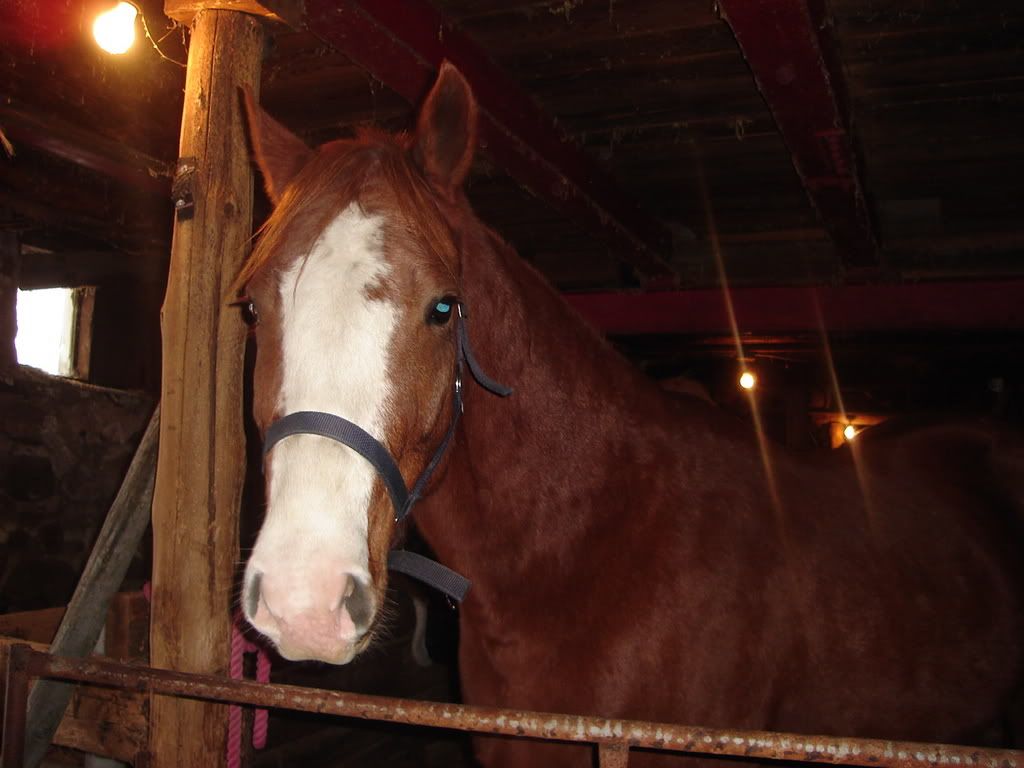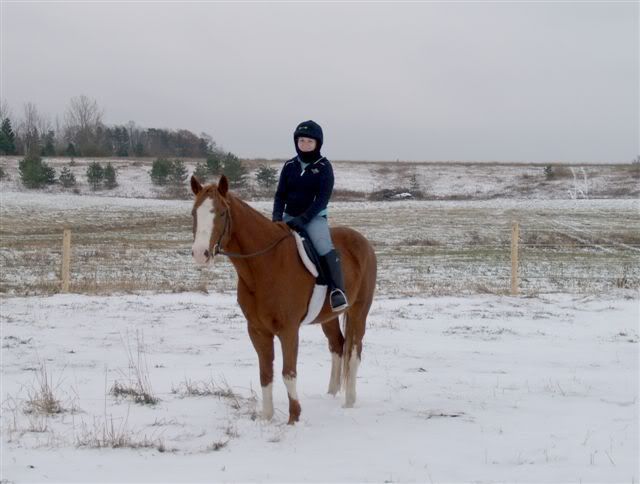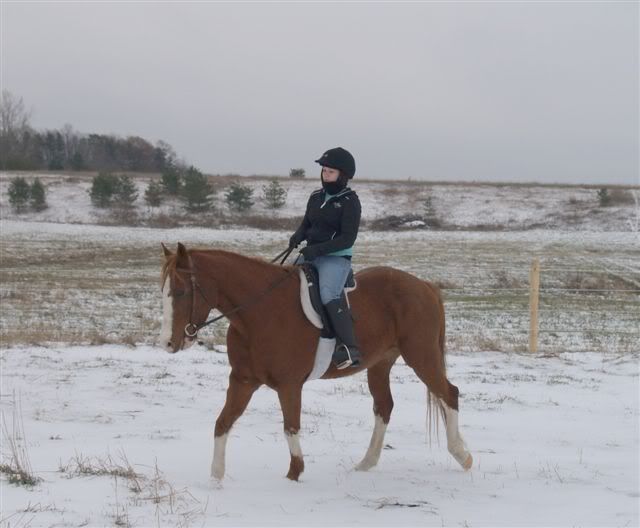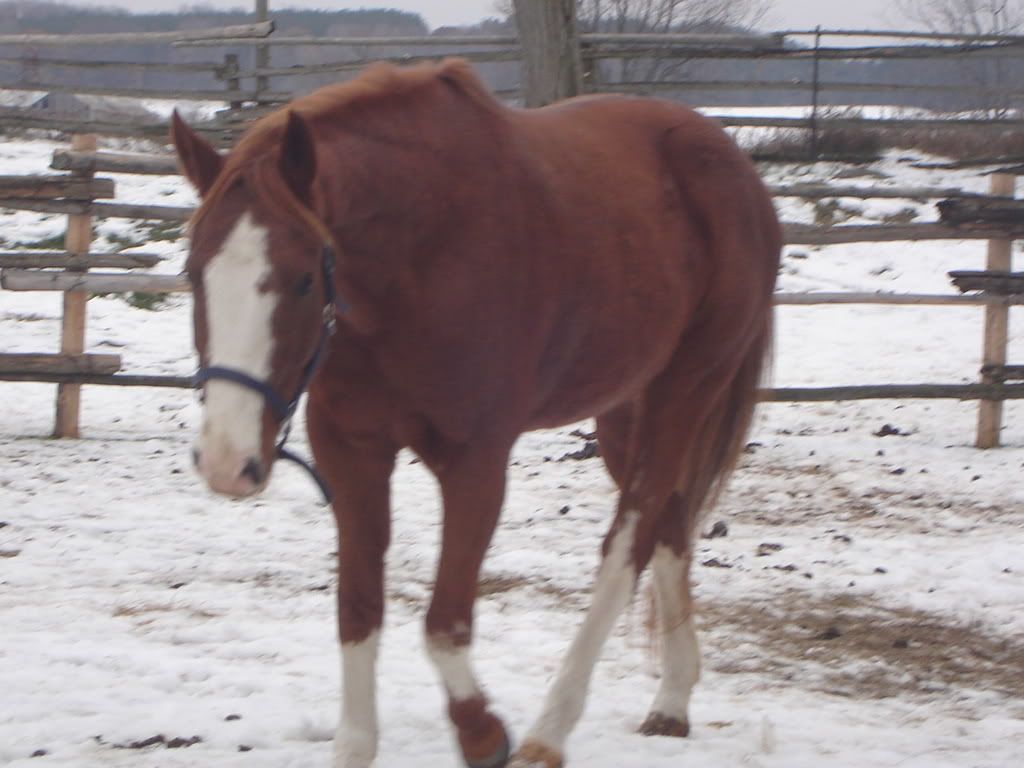 Sorry the pics are kinda big, I tried to resize them. Well, enjoy!
PS. Keep an eye out, Spy will be available for sale soon, and Cracker sometime in the summer.
Wow those are some great pics.

Id love to go ride in the snow like that. Yall look like your having a ball. Great Pics
adorable horses!!
---
Cocoa - 32 yr old QH, Cherokee - 8 yr old TWH & Toby - 16 yr old QH
R.I.P. Cocoa 4/13/78 - 2/9/11
Wow! Would love to ride in snow too!
I love the leg marking on firecrackers front left leg. That's so unique!!
---
Have you hugged your horse today?