Pictures of my lazy horses + a picture of the new member of the family
---
So I snapped some pictures of my ponies today, both laying down as usual lol.
I really have to get a video of Bubba snoring for you guys, its cute. He literally lays flat out and snores.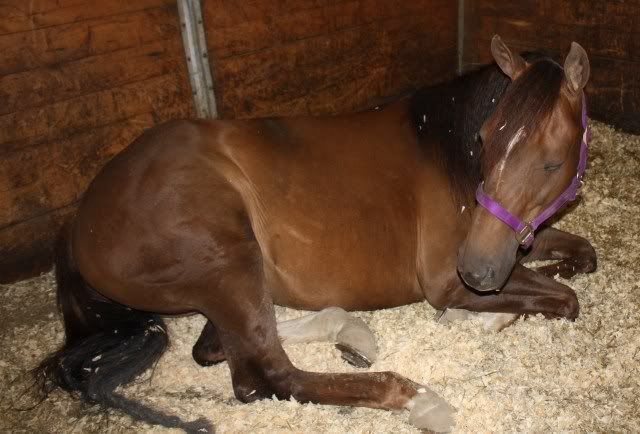 Apparently being 2.5 weeks preggo is a lot of work
I'm interupting her nap time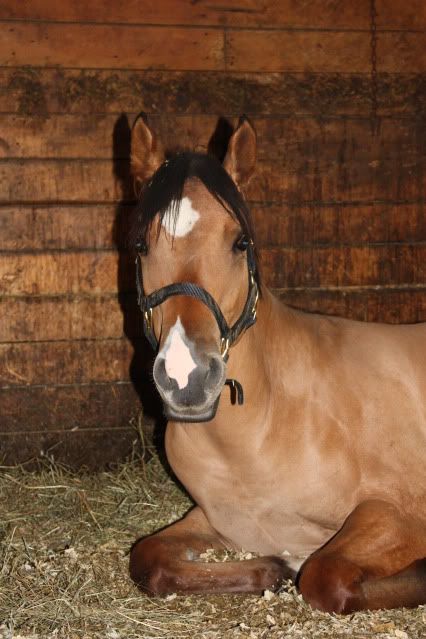 Pretty boy!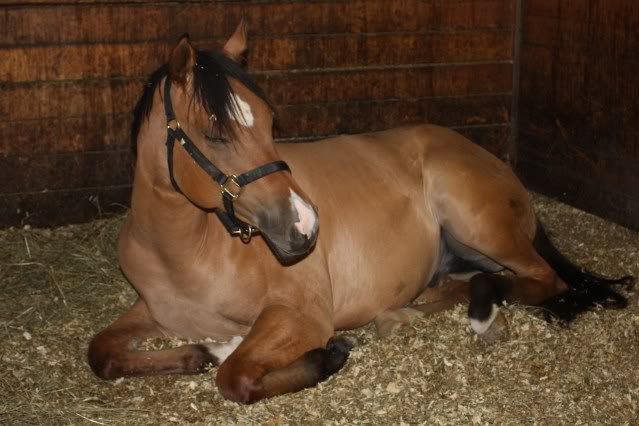 Taking his regular afternoon nap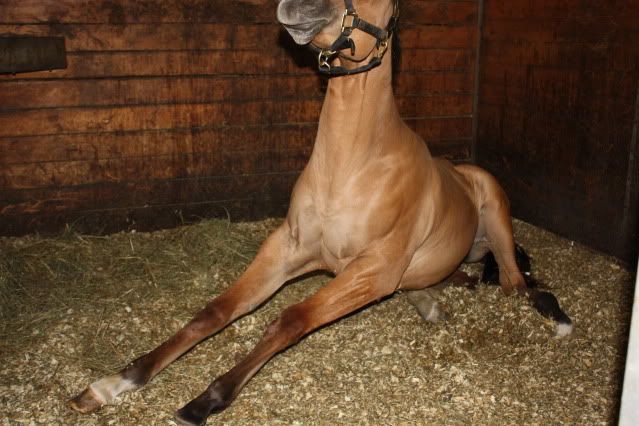 Decided he'd get up to come visit :)
Oh and here's a picture of the new member of the family :). Isn't it soo cute lol.
The best part is the vet spelled Brandi's name right! Made my day :)
Such pretty ponies! And that Brandi...whew! What a looker!
Congrats on the new family member.
---
Doc Hollywood: A Dun Deal.
That little boy is KEWWTT! I love buckskins and duns!
Congrats on the new addition!
---
RIP Minnie, 1981-January 15, 2010
RIP Maggie Mae I miss you
very cute horses they look very nice.
I loooove your boy! He's such a good looking guy!
Congrats on the new one, hehe.
What a pair of good looking horses you have! Looks like you walked in on nap-time.
Thanks :) I love them they are both sweethearts.

They both like their naps thats for sure haha.
What a couple of beauties!!! Love your boy's star and snip...
---
"The ideal horseman has the courage of a lion, the patience of a saint, and the hands of a woman..."
Thanks :) They are my pride and joy thats for sure.