Pictures from Prospect Farms!
---
This is the barn I rode at. I haven't been there forever though since if you read my inttoduction we have had family issues going on. Once things settle down I hope to ride up there often again.
Here is my riding mare. Her name is Dancer and she is a Bashkir Curly/Welsh Pony cross.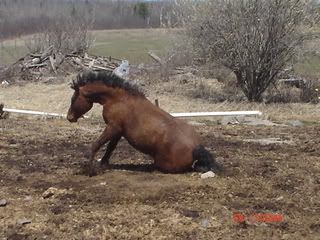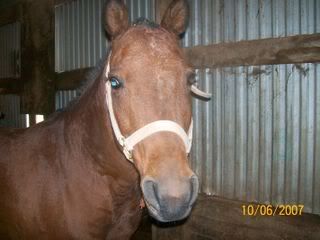 Some of the other horses there.
Eve- Morgan
Princess- QH/Arabian..I think.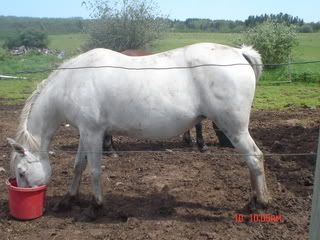 Bellemont- TB cross..Again I think.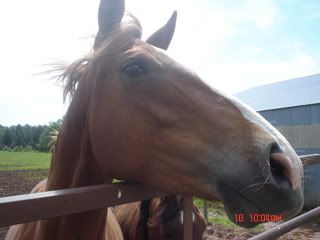 JoeSlick- QH
Pilot- Ex-Racing TB
Ginger- POA/Sheltand Pony cross
Tai- Arabian
Foxy- Paint
Flicka- QH
Tristen and Tuff Enough "Skeeter". Tristen I'm not sure about his breed and Skeeter is a Shire/TB cross.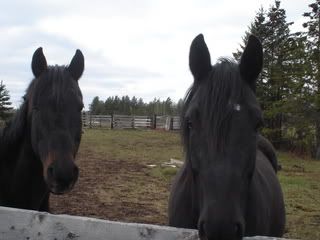 Lacy- QH/TB cross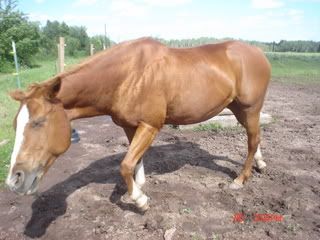 Quazer- Arabian cross
Lots of great pics.
Quazer is my favorite
---
Cocoa - 32 yr old QH, Cherokee - 8 yr old TWH & Toby - 16 yr old QH
R.I.P. Cocoa 4/13/78 - 2/9/11
Very PURTY horses!!! Thanks 4 sharing all the pictures.
---
"It's not about waiting out the storm, it's about getting out and dancing in the rain."