Pictures from the show....NOT
---
Today was going to be Emmy's debut with me at a show, we were going to be going to the next door town, and show in the halter class, but *le sigh* instead of being at a show with Emmy I was stranded miles away, trying to get a package across the border from ND into Sask. It turned into a comedy of errors, but I made a great new friend.
So what I WAS going to be doing is taking young Emmy here to a show,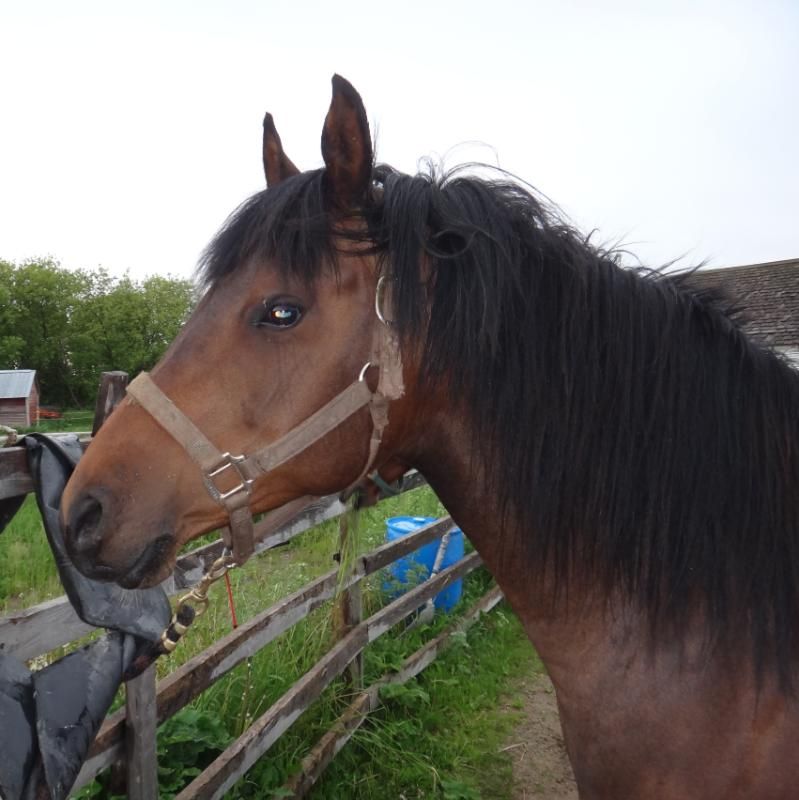 I had cleaned her up some
and as you can see, got her a cute halter
But instead I was getting to know a new friend, and her babies, 1 2 3 all together SQUEEEEEE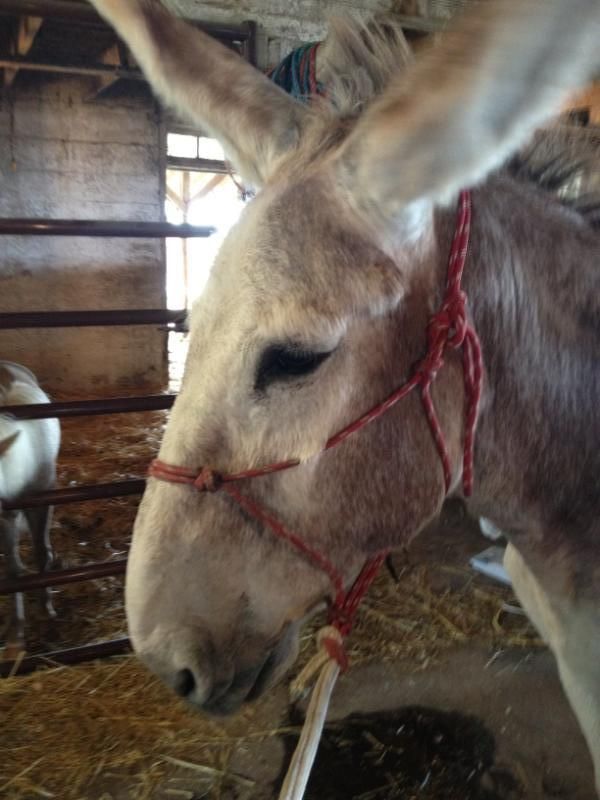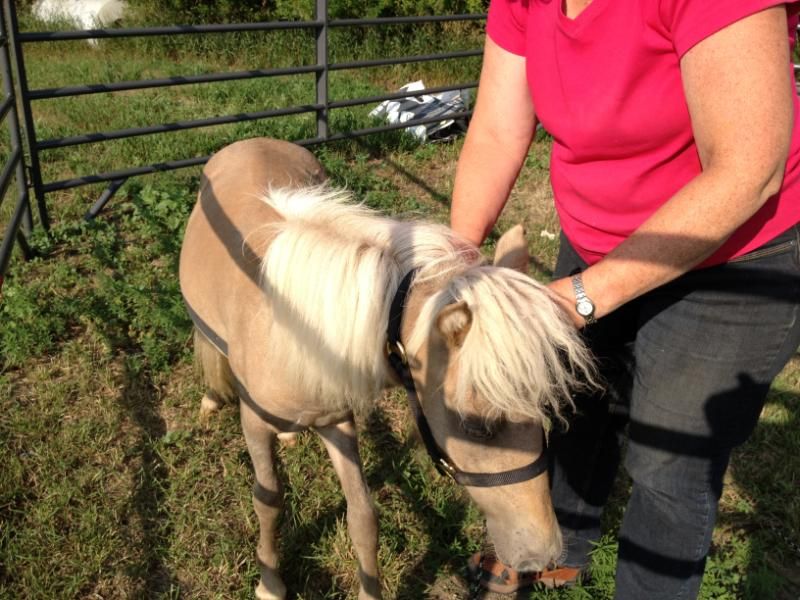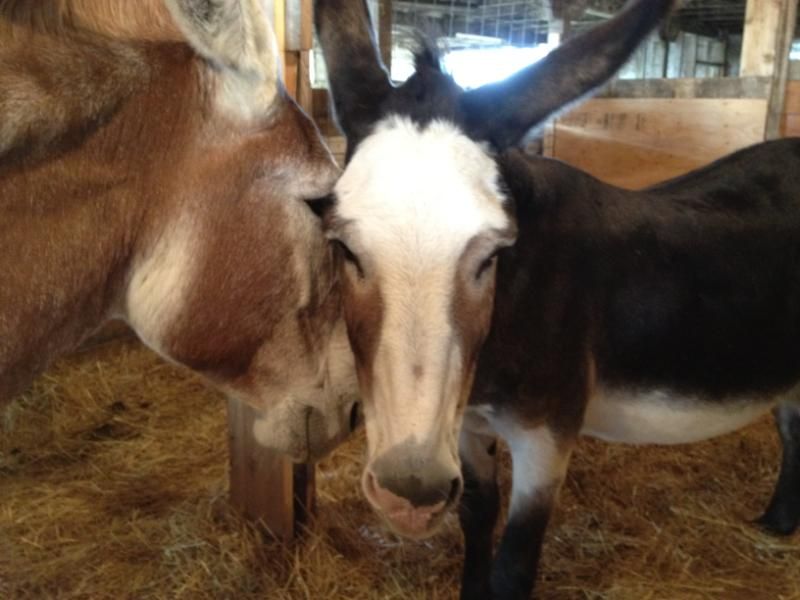 WOW Emmy looks amazing cleaned up! (She did before as well)

Those are adorable Donkies and omg that mini!!!

Lovely horses; glad you made a new friend :)
---
"Strength is the ability to use a muscle without tension"

Oh wow what a busy looking time! Lovely horses and donkey!
---
Cross Country- The act of hurling yourself and your equine partner at a stationary object with poise and grace while attempting to survive...

Omg Emmy looks fabulous, she wins the show.
Those new friends you made are too cute!! We shall need new photos of all of the above!!
Posted via Mobile Device
Emmy looks awesome! If i were you I would have brought those friends home with me, way too cute!
---
the hardest part of riding is the ground... yup sounds about right
I'm sorry you didn't get to go to the show. Emmy looks lovely all shined up and in her new halter.
But, those new friends of yours are absolutely adorable! :)
Major SQUEEEEEEEEEEEEEEEEEEEEE!!!!!! You must post more pictures for more SQUEEEEEEEEEEEEEE!!!!! :-D
---
Sorry you missed your show, Emmy looks great. The new friends are too cute!
No more pics from this trip, you'll have to wait until next time
Wow! What an amazing transformation on Emmy!! Glad you ended up having a fun day anyway :)