Picture's Of Star!!!
---
Here is some pictures of star!!
Tell me what you think and be honest!!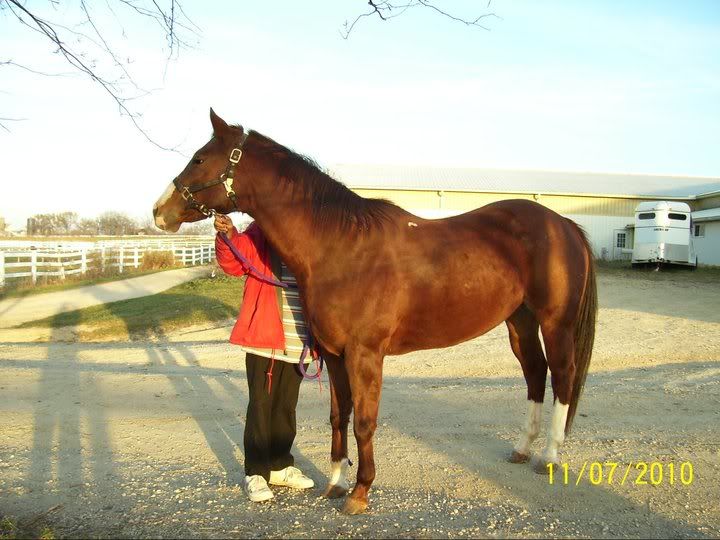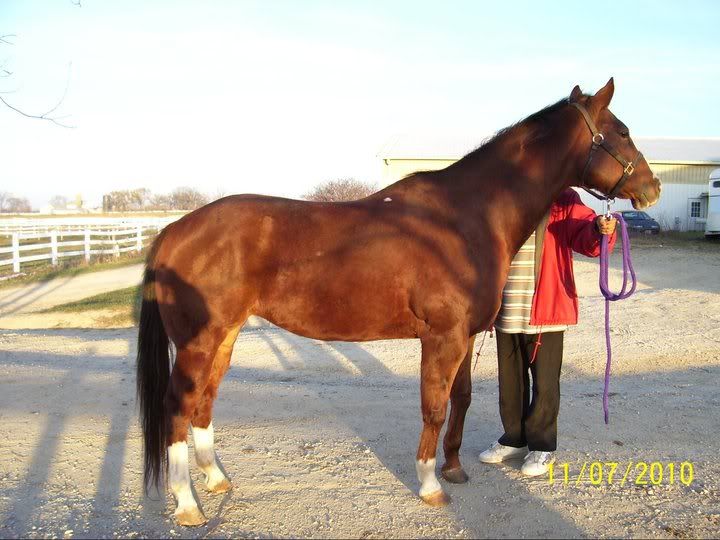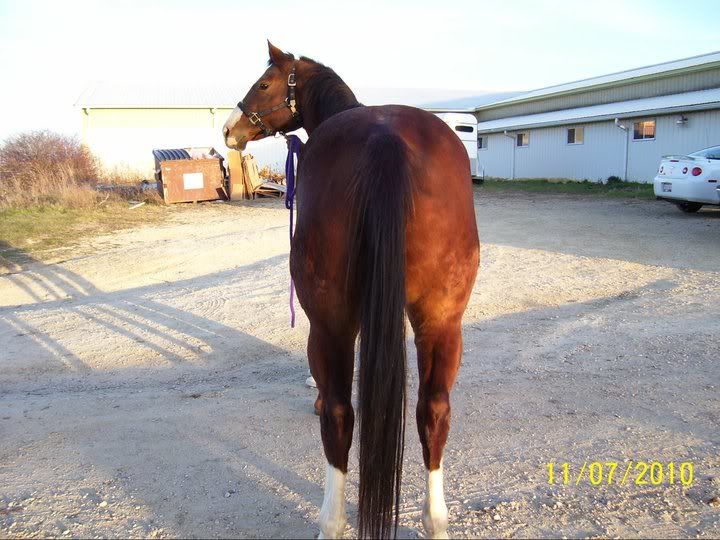 wow he has a BIG bum, quarterhorse im guessing? the back view of his HQ'rs look good and muscly. I was thinking his back legs are a bit too straight which will affect him when he has his HQ'ers underneath him and on the bit. wont hurt him, just be a bit harder. His front legs are very crooked and he has a sloping croup. there is somthing about his stifles too that i just cant pick out....
but other than that he has a nice expression on his face and very nice colouring.
Good luck with him
---
Cross Country- The act of hurling yourself and your equine partner at a stationary object with poise and grace while attempting to survive...

You are so proud of your horse so I hope you will not feel bad to open yourself up to critiqueing. Star has rather crooked front legs. He is over at the knee on his left front and the right front is both over at the knee and a little tied in (the main tendon along the canon bone doesn't attach in a straight line but rather is kind of tucked in under the knee).
His pasterns are very upright on all legs so he will be a bit of a rough ride, maybe. His hind end is nicely sloped and muscled. He has a very nice , deep chest which will give him good endurance.
He is no doubt a really sweet guy and will give you his all. Congratulations!
He's lovely!! I love his colors and he looks in good health!
Agreed with Tiny.
He is still handsome and aparently well loved