Pictures of your FAT horses!!!!!
---
Okay let's see those fat horses! I'll start with my mare that has lots too love =] I tried the weigh tape on her today but it was about 2ft too short...so im guessing she's around 1,800-1,900. Shes had a good summer =D
woah nelly! i LOVE her! can you slice off a chunk for me! she's gorgeous fat and all. my my my i am loving the huge thick neck lol what breed is she? not fat horses here unfortuantly lol my horses get ridden almost daily during every month even during the dead of winter lol
---

Baby, Sparta, Carmen, Henry, Hooch, Mercedes, Butterscotch
Haha thanks, She's percheron, Paint and Beligan. And yup, she's got quite the neck! Not a founder neck though which is good x)
One of my dad's Percherons. She was MASSIVE. I'm pretty sure she had a health problem. Seriously, every other horse in the field was at a normal weight and she was like 500 lbs heavier than them (you can see in the pictures her driving match, who is at a relatively normal weight), and they all ate the same food. Well, anyways, she went to the meat ring a while back...sadly =\
Niether are mine but both are fat. We are experts at making fat horses. Ohhh...and Ill throw Nico in when I first got him. For sure he was fat then!

First is Rosie. A friends Premarin mare. Totally cute...totally fat.
Second is Scooter. He is fatter this year. This pic is him actually coming close to being in shape.
Third is my Nico the day he got off the trailer. Pardon his lack of grooming. He hadnt been physically touched by a human in over a year.
Here's Sonya. She was pregnant, soo it doesn't really count, but she was still super fat!
This was 11 months preggo:
---
Sonya ~ 5 yr old Appaloosa/Welsh mare
Nothing like a big fat boy.... ;)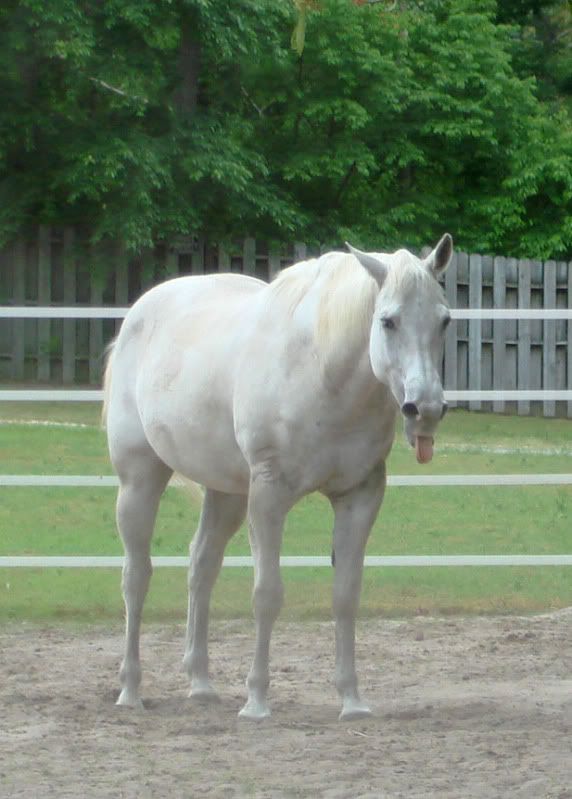 ---
Cocoa - 32 yr old QH, Cherokee - 8 yr old TWH & Toby - 16 yr old QH
R.I.P. Cocoa 4/13/78 - 2/9/11
Aw you all have such adorable, fat horses!!
My dimple butted boy.
My little pony when I first brought him home! Look at those fat rolls!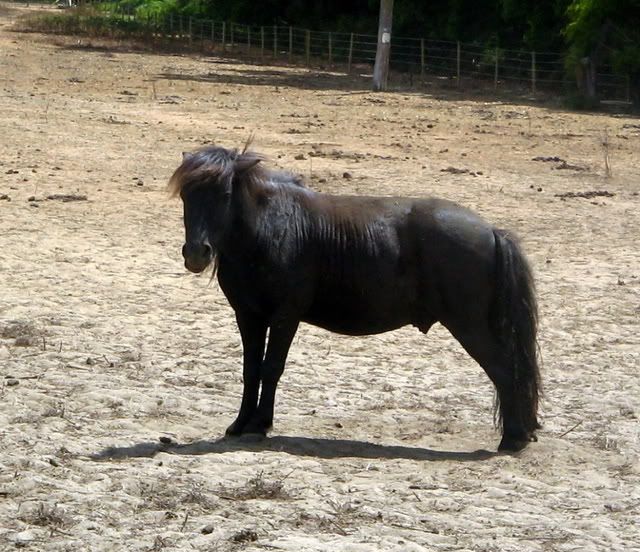 ---
Flirt-Hugo-Phoenix-Romance-Fanta-Nippa-Shiloh

Trojan 09.11.02 - 26.10.10 // Kody 01.09.89-25.06.12 // Rex 05.11.95-21.12.12