haha i love this thread, this is my horsey when he was fat. He isnt any more, healthier but less to love.
---
Keep your feet on the ground when your head's in the clouds.
Haha, here's Jerry when he was going through his chubby stage:
I know it doesn't look that bad, but it was compared to what he was supposed to be.
Quote:
My little pony when I first brought him home! Look at those fat rolls!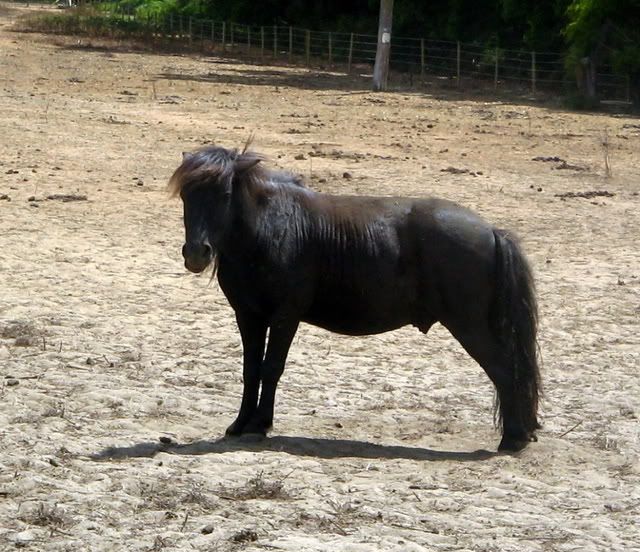 Wow, that is one really really fat pony.
---
RH Queen O Anywhere "Sydney"
2009 Sugarbush draft
wow! those are some fat ponehs! I feel bad, three out of my 5 horses are fat :(. But they were all that way when I got them and the minis are on a diet :). Here is Jake, Copper, and Bell.....
---
~Do Your Best, Prepare For The Worst, Then Trust GOD To Bring The Victory~Proverbs 21:31
This is Romeo when I first got him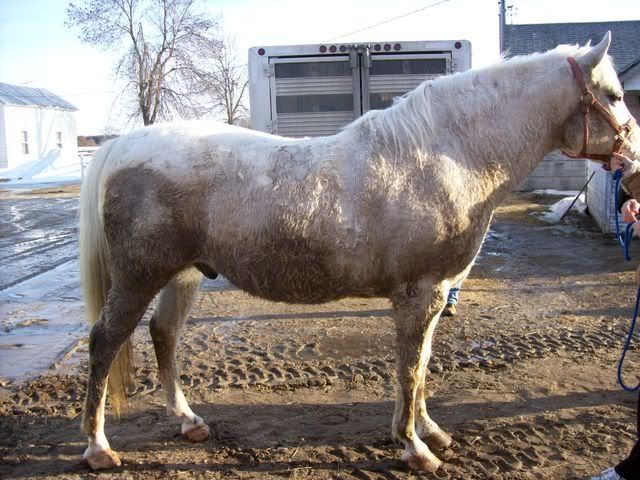 And this is Kodee the POA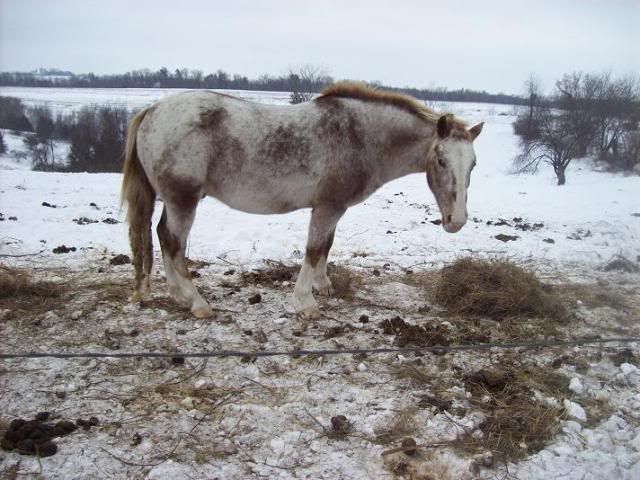 And I don't have any current pictures of PintoBean but he is a chunk.
---
RIP Minnie, 1981-January 15, 2010
RIP Maggie Mae I miss you
Delta, about a year ago (she looks like she's pregnant she's so fat!!) She's at a healthy weight now.
Phoenix (the black mustang) and his fat buddy Ruben.
DSCF0021.jpg
He was about 300lbs overweight here from all the grass, he had the butt dimples and the really thick neck, he's lost most of that now.
Keeping a grass belly off an easy keeper is such hard work!
Haha!! I love this thread :)
Not technically muy horses, but here's a pic of some fat wild horses at Corrolla . . . or pregnant . . .
Wild Horse Beach.jpg
Quote:
Wow, that is one really really fat pony.
Yep, he sure was.
Needless to say as soon as I could catch him, he went straight on a diet. He's much better looking now!
---
Flirt-Hugo-Phoenix-Romance-Fanta-Nippa-Shiloh

Trojan 09.11.02 - 26.10.10 // Kody 01.09.89-25.06.12 // Rex 05.11.95-21.12.12

Dang those are big horses but are all so cute!!