Piggy in the middle
---
and of course I was in the middle
The horses just seem to have alot of energy lately. I went to catch Buzz and he walked away from me so i was okay if you want to run, run I usually do this and he usually stops straight away well not the other day, he did a good few laps around me at a canter/gallop.
I think he may of been influenced by Cookie-the pony lol.
this was when I first approached them
and then haha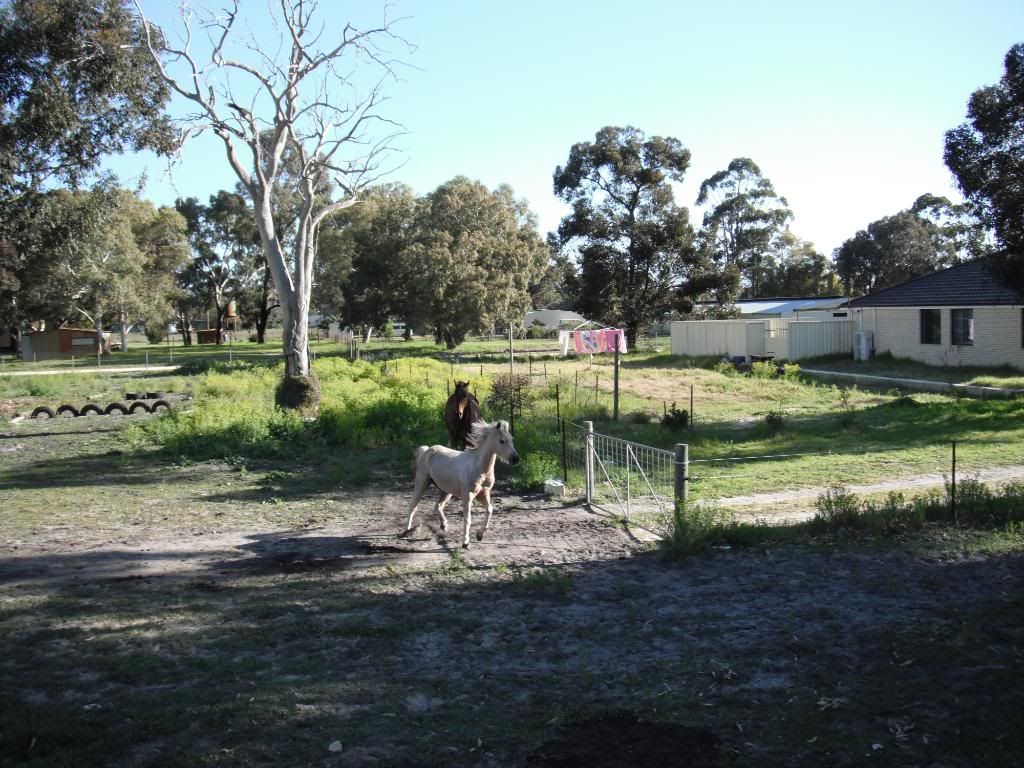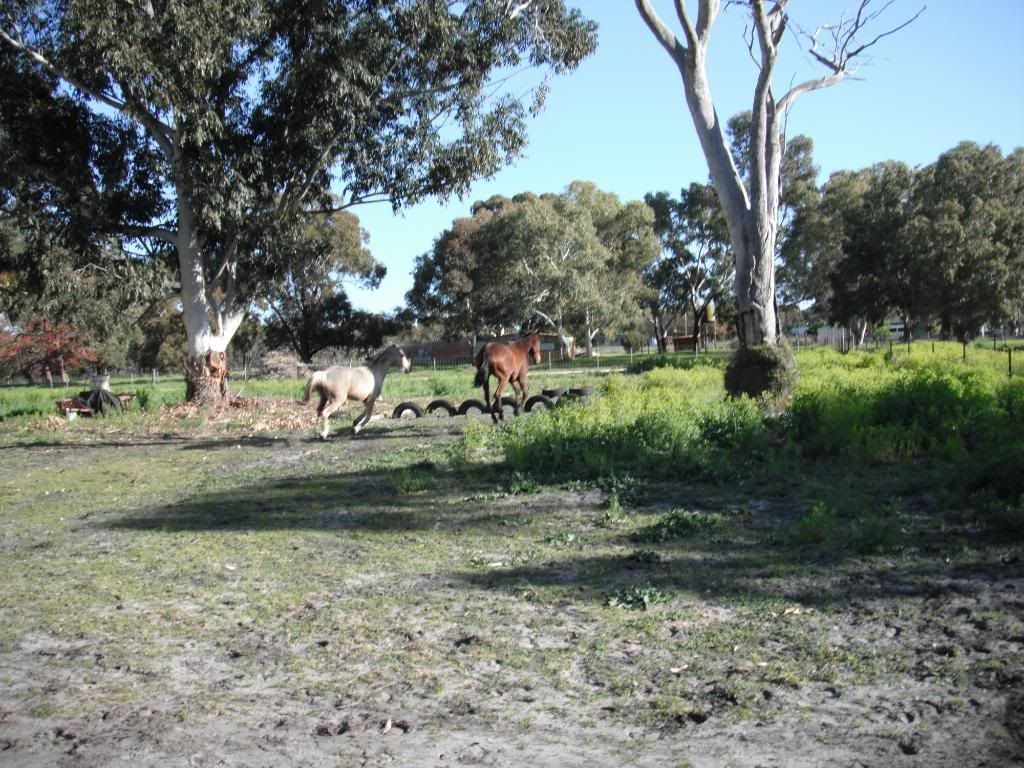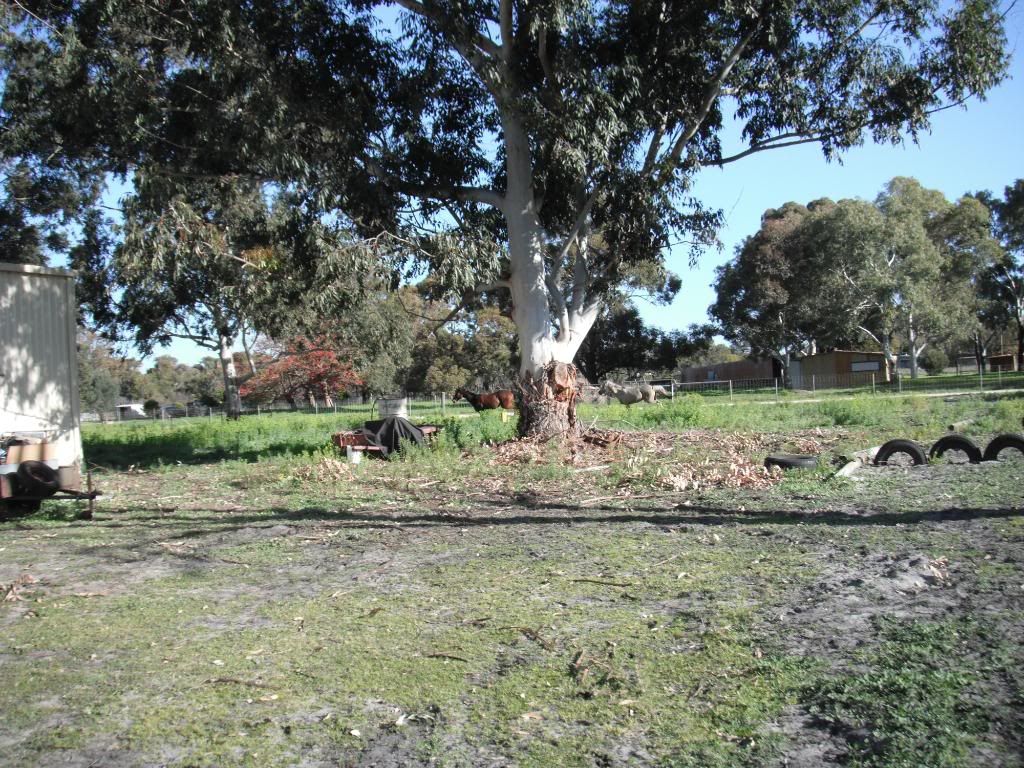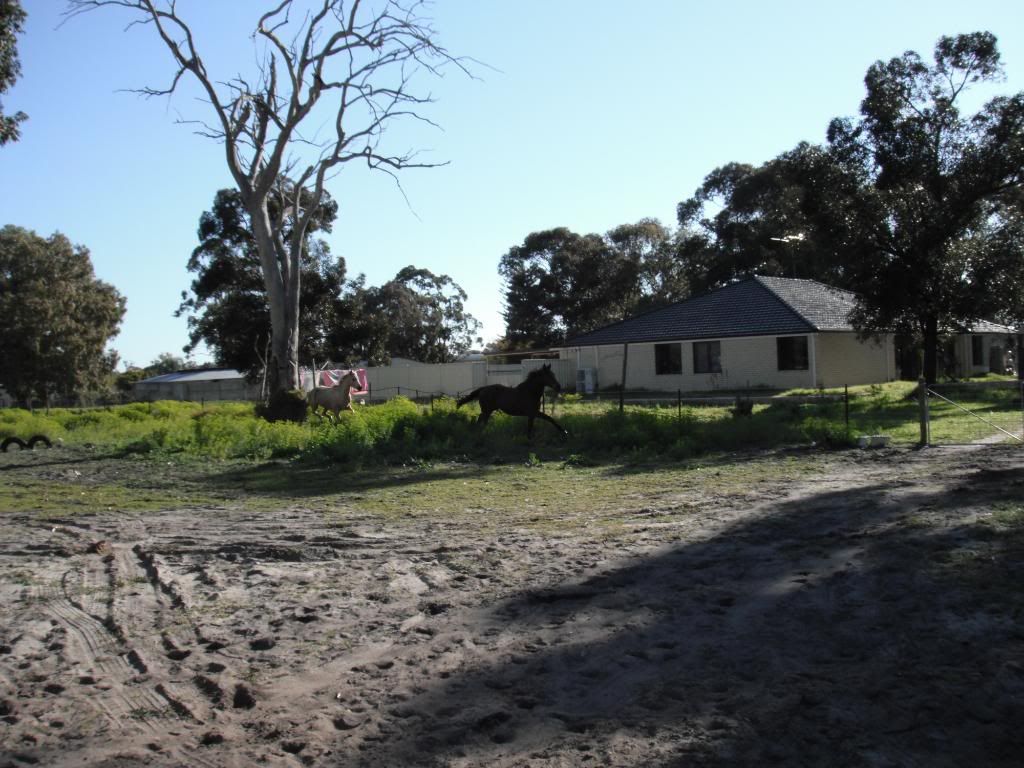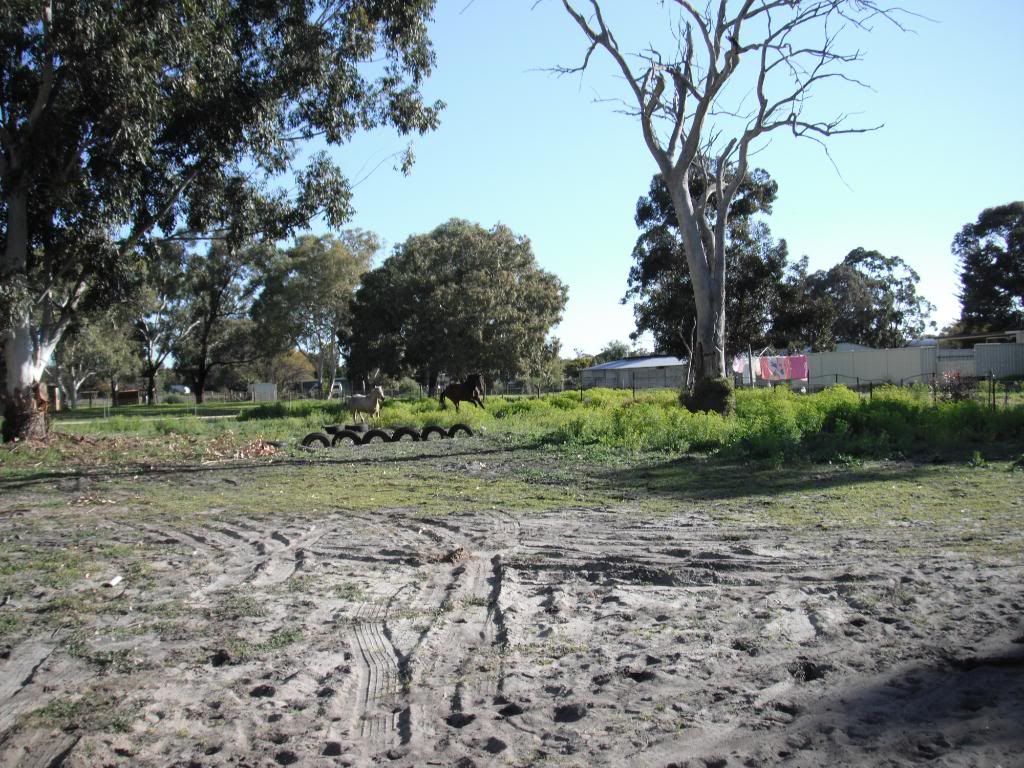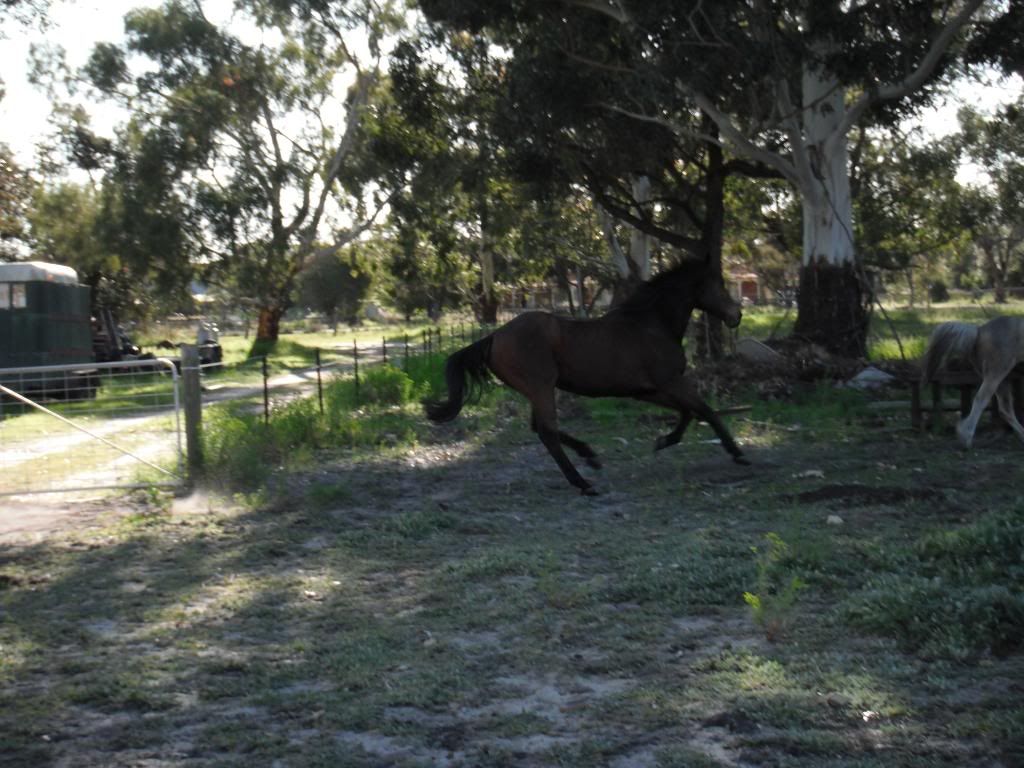 I of course caught him he all of a sudden stopped and faced toward me and walked up to me chewing, actually they both did haha.
after I caught him he was abit sweaty and panting but I still rode
---
http://www.horseforum.com/member-jou...-story-257826/
Check out my blog on here
Haha, I have a boy that does that. I'll go out and he'll free lunge himself around me for a couple of minutes, even in the 30 acre pasture and then when he's had enough, he'll just stop and walk up to me.

The pictures are great, you have very pretty horses.
---
Always remember that feeling of looking at a big, open country over the ears of a good horse, seeing a new trail unwind ahead of you, and that ever-spectacular view from the top of the ridge!!! Follow my training blog:
http://robertsontraining.blogspot.com/
Great pictures! It looks like they were having a great time!
---
That is too funny. Looks like they had some extra energy they thought they should get out before you rode lol.=]
---
RIP Minnie, 1981-January 15, 2010
RIP Maggie Mae I miss you