Polish horse- ROXSA
---
Hello! I'm new person here. I'm from Poland and I want to learn english and tell you about our horses. Sorry for my poor english, sometimes I use bad words to express what I want to say, so if you could correct my sentences...
So in Poland we have similar website
http://voltahorse.pl/forum/index.php
I lease a mare which name is ROXSA with my friend. Roxsa is 4 and we have her for one month. In my opinion It does big progresses and we are going to take part in a jump competition which will be in the Janów Podlaski stud. Here I show you Roxsas' photos:
In these photos my trainer is riding on Roxsa: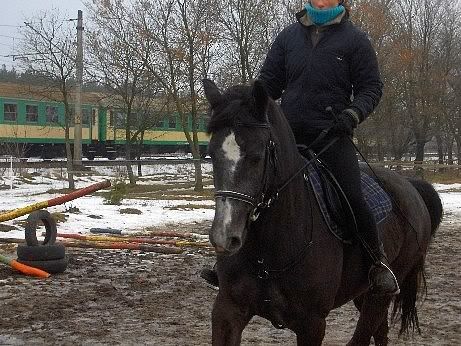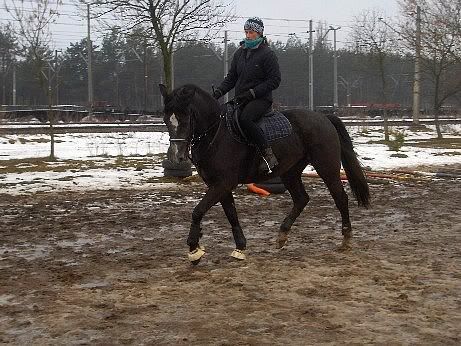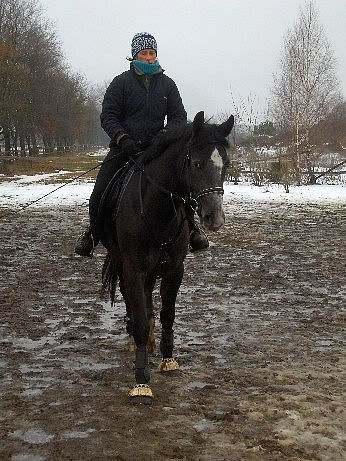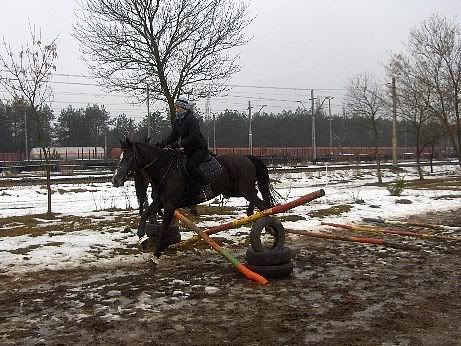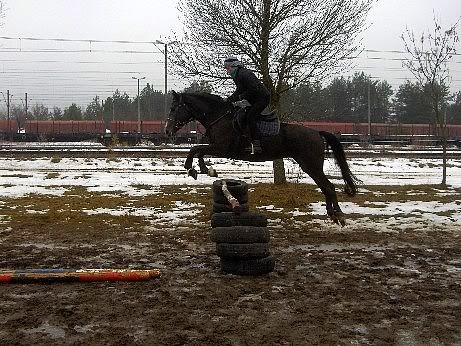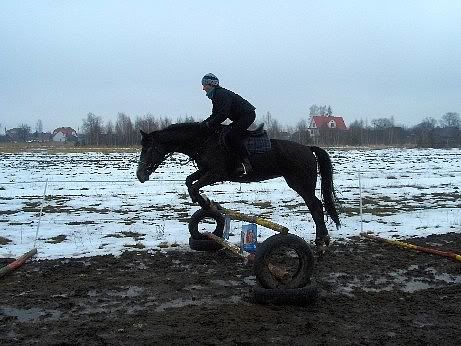 What do you think about these photos? Are polish horses worse than english?
Welcom to the site. I love Roxsa shes so cute! I love her colour!
Hello and Welcome!! Roxsa is sooooo pretty! I don't think that Polish horses are worse then english, I think they're all great
WELCOME!!!!!
She's gorgeous!!!!!
Polish horses are the same as english horses cause they're all horses and horses are the best!!!!!
We have a polish arab at our stables and he's one of the sweetest and athletic horses there!!!
---
Riding a horse is not a gentle hobby, to be picked up and laid down like a game of solitaire. It is a grand passion. It seizes a person whole and, once it has done so, he will have to accept that his life will be radically changed.
OOHHH!! I really liked your horses form in that last picture!!!