Poncho Pictures
---
I took little poncho out for a walk today, to let him meet the others.
Cute ears
Ben really isn't sure about the long ears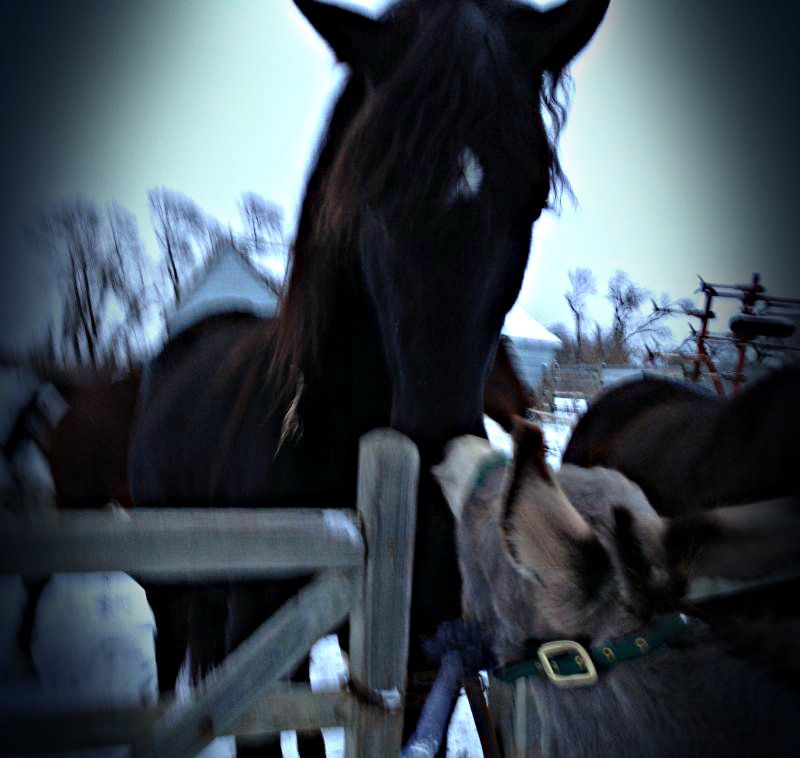 Emmy is an old friend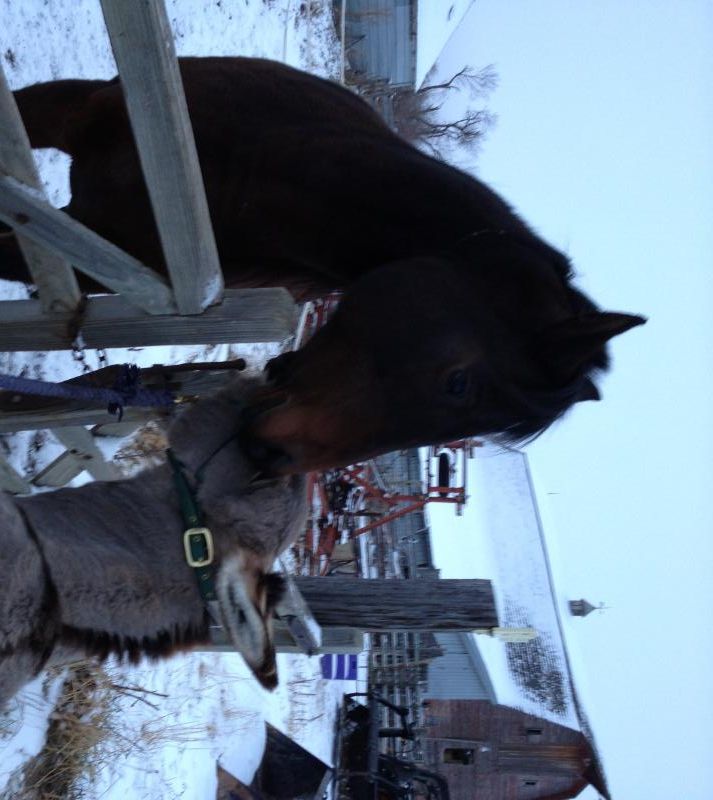 1 little guy talking to the big guys
One little guy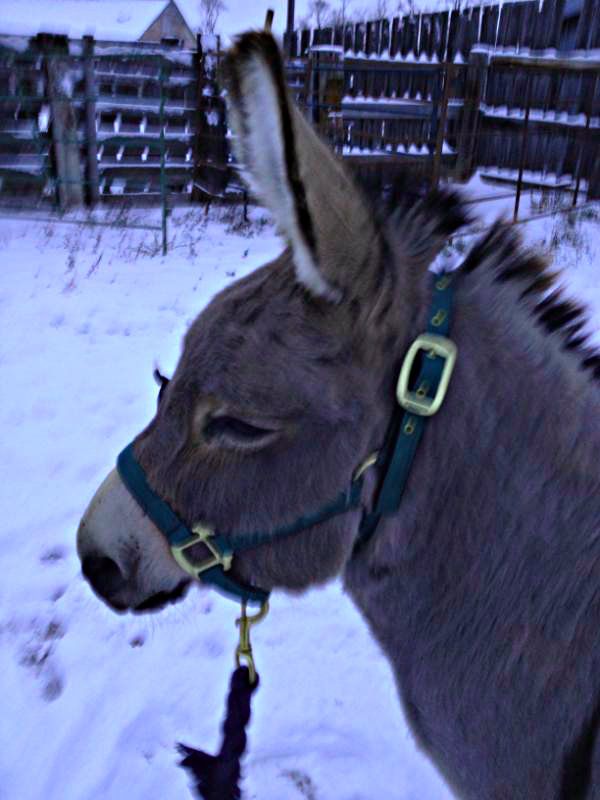 He is just so cute, and somehow walking about in the snow with a Donkey makes me feel all sorts of Christmas like
Green Broke
Join Date: Jan 2010
Location: south of nowhere, north of nothing
Posts: 4,644
• Horses:
6
aaaaaw! i wants him! bahaha too cute
He is all kinds of cuddly
He is adorable! I love his ears!!!
aha I love him!!!:)
---
Beauty is not diminished by those who refuse to see, hear,feel or in any way sense it. If you refuse to see beauty its you who is weakened.
I want, Grabby Hands!
---
This is what happens when you have democrats in office
When did you get a donkey? is he full size or mini? I can't beleive I missed that. Or maybe I just forgot.

He's really very pretty.