Poncho's Head injury.. NOW:)... and :( then.. *photos
---
okay.. I completely.. NEVER updated that thread..
Poncho's Head injury:/ recovery thread..
anyways.. if you look on there. and see the nice ol' picture of his stitched up head... .. and then you see this one:)!!!!
you would never guess. Funny how some parts of the horse heal better then others.. even considering this was down to his bone. and you can barely see a scar:)
AND! he is NOT headshy WHAT so EVER.. as if nothing even ever happened:).. Hes still a pain.. didn't knock anything into him;)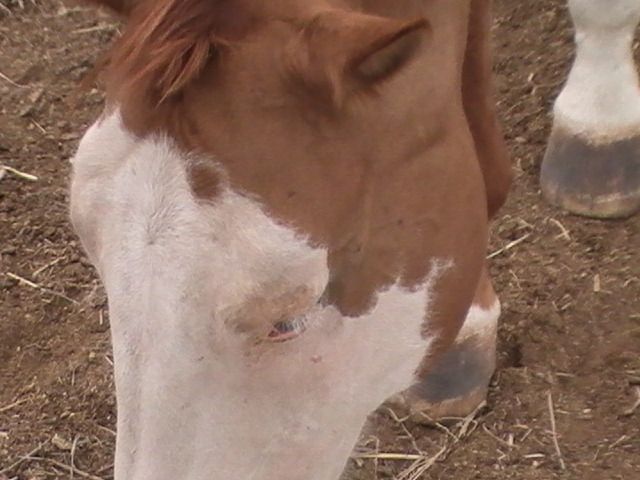 compared to...
Im happy:) okay thats it:)
---
http://www.horseforum.com/member-journals/sunnys-thread-160521/ << read about Sunny and I. Our journey
Oh, poor darling!!! You obviously took great care of him :)
---
"...and may your life be filled with good horses." — Buck Brannaman
Wow!! He healed up really well!
Oh wow nasty looking, but great job getting it all healed up.
---
No hour of life is wasted that is spent in the saddle.
Thanks everyone:)
---
http://www.horseforum.com/member-journals/sunnys-thread-160521/ << read about Sunny and I. Our journey