"Ponies" of Fehr Ground Ranch
---
Here are some recent pictures of all the horses at Fehr Ground Ranch!
First off I wanted to post a picture of my veiw out my front door! (and yes the horses are in that pasture)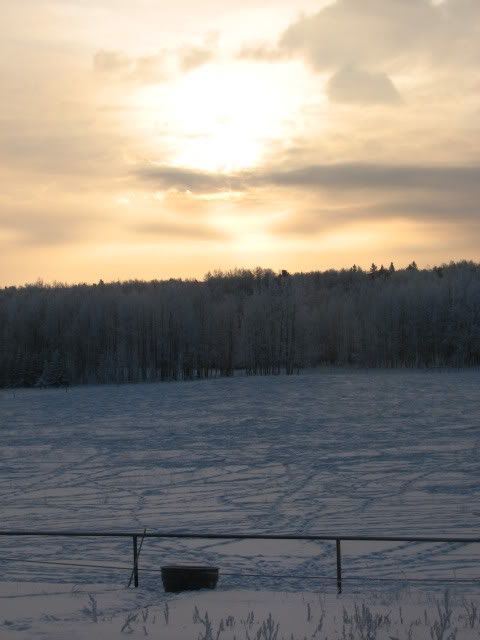 Dillon 18 month old AQHA Colt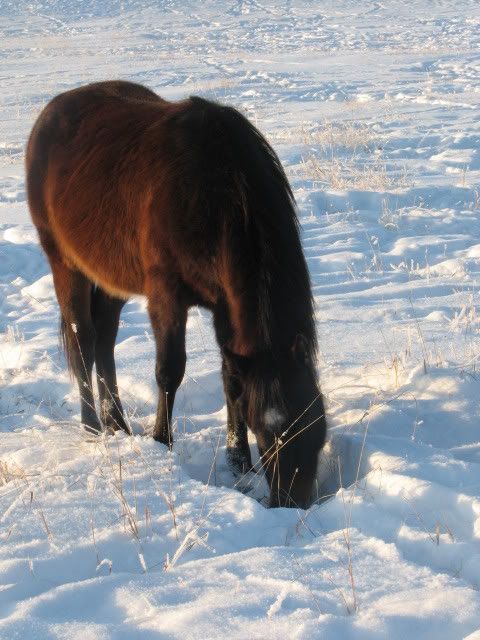 Tana 4yr old AQHA Mare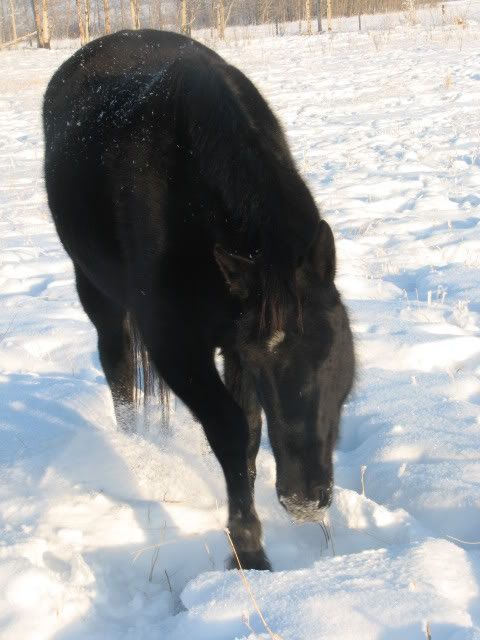 Que 3yr old AQHA Mare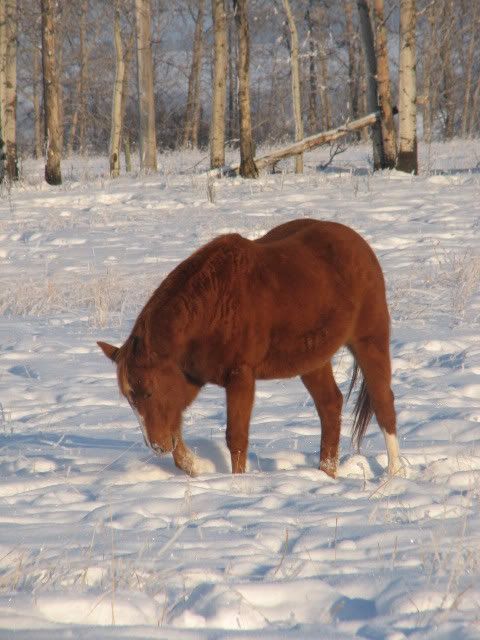 Calypso 18ish month old Clyde/QH Filly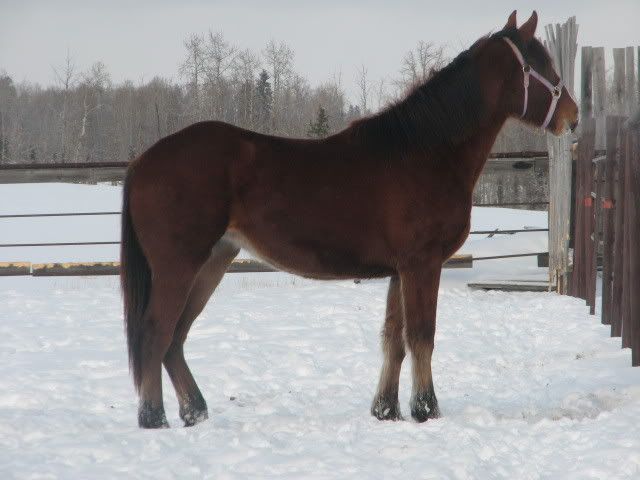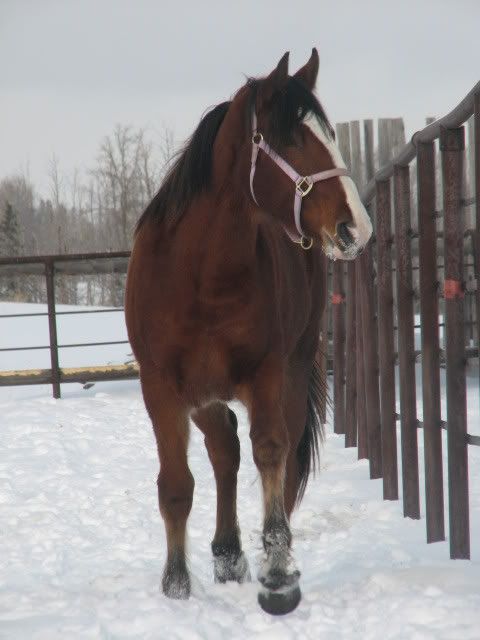 Dee 4yr old AQHA Mare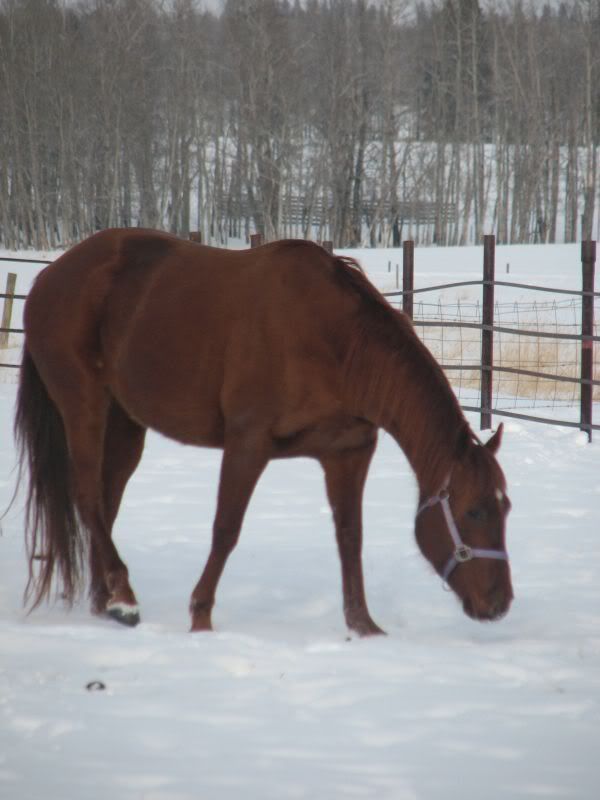 Boon 18 month old AQHA Colt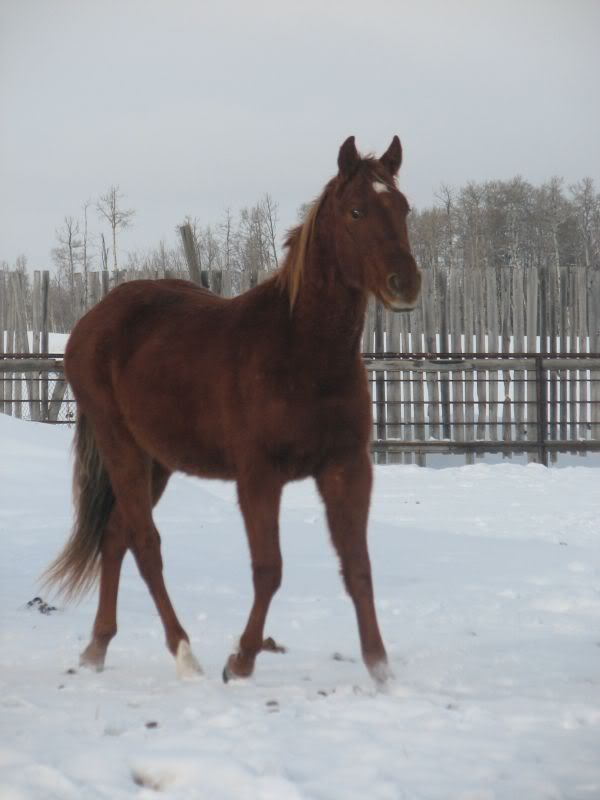 Boon and Dee
PeeWee 8 month old AQHA Colt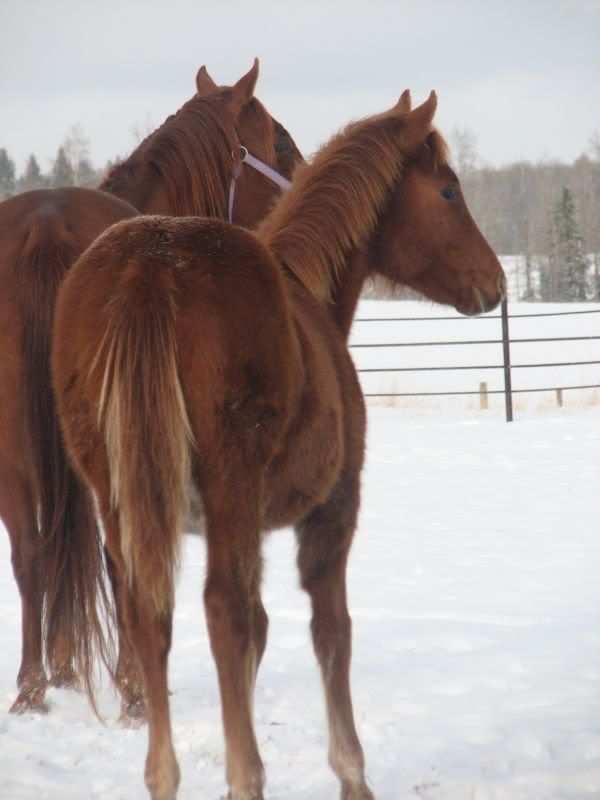 Great pics, awesome view, and it sure does look cold there!
---
Someone stole my %&#*@&% Carrot!
Thanks! Yeah it is very cold here!! Almost record cold temperatures!!
loved the pics, they all look so fuzzy and cuddly!
Beautiful pictures. I'm a little jealous! :) hehe. You have some beautiful horses and a great view.
---
TM Tardy's Chick "Hunter" - 13 yo Paint
Remmy - 18 yo Morgan/QH cross
Gunner 3/31/11, Heidi 7/2009 Miniature Sicilian donkey

Cute! I wonder if I drove past your farm on my way through Sundre last week.

I think it's hilarious how people think their horses are freezing in -5 weather so they put 3 blanekts on them and if you drive through Alberta you'll see hundreds of furry, happy, warm ponies.
They're all so georgous FGR!! I want them all, especially Calypso. Also, I'm jealous of your view. All I see when I look out the window is other houses.
Ooh what great pictures!! Hate the freezing temps tho...
---
The lovely images above provided by CVLC Photography cvlphotography.com
awww how fun!! great pics and you're so lucky to see that every time you open your door!