Ponying and ground driving Max
---
This is the little guy we are fostering and trying to put some work into before he goes to a new home. A couple of weeks ago we tried ground driving and ponying. He did great. I guess all the other ground work has paid off.
For the ponying we used my horse George, who is all business when he has tack on. Hubby took Max around first, his arm is stronger than mine....
Making sure he will stand quietly by George: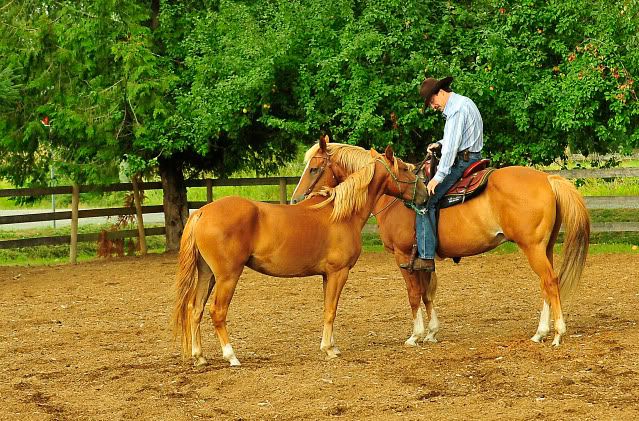 Off they go with Hubby pretty much hauling him along...: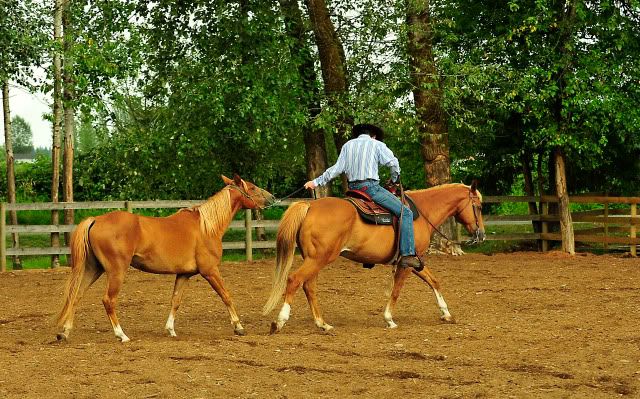 Much better, after a few minutes: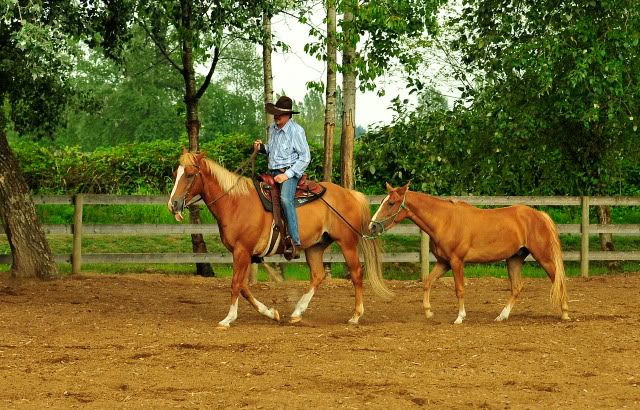 Ground driving: This went very well he had it figured out in no time.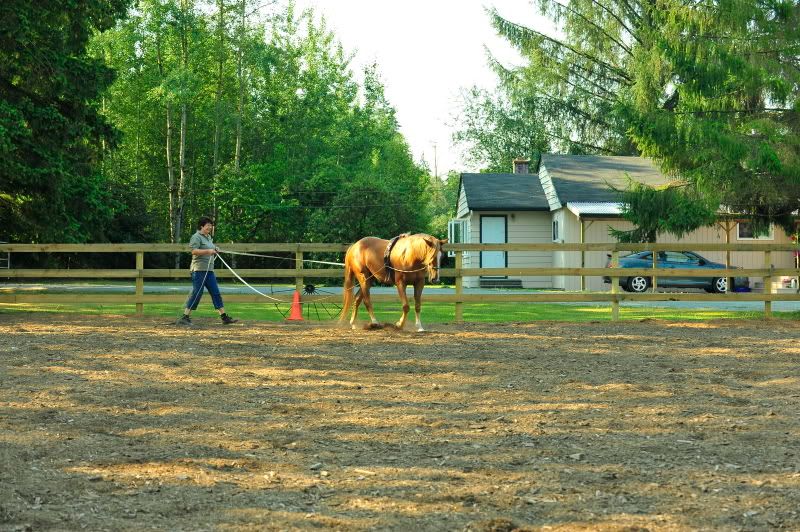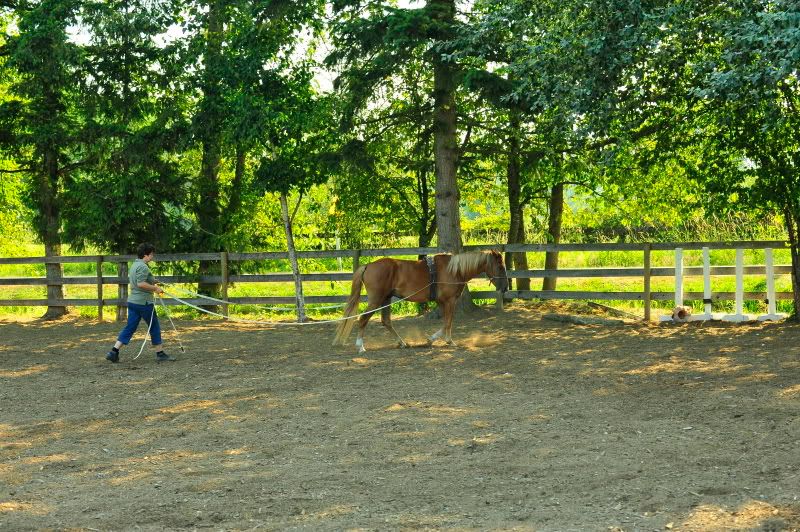 Big hug for doing so well: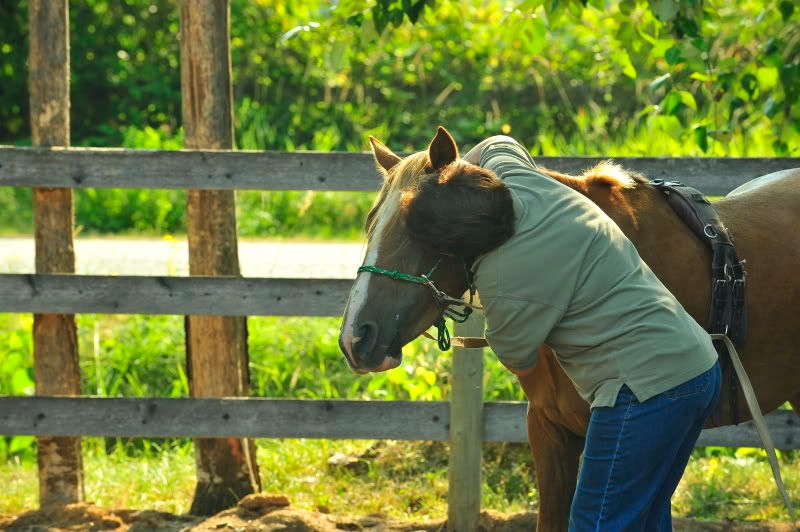 I guess the day was just too exciting for him: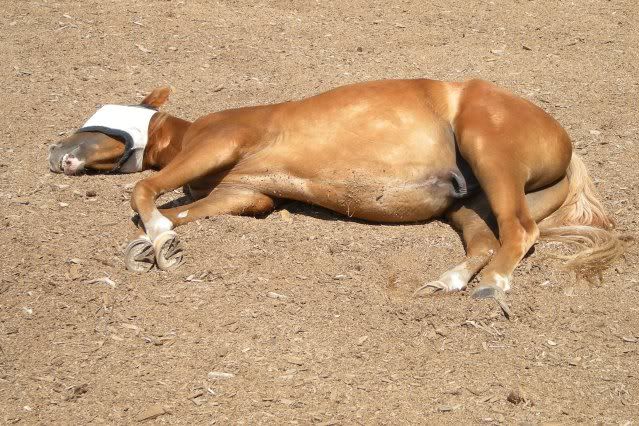 Hard to imagine this is how he looked on the first day after he was pulled out of the tomb of a barn: (sorry I didn't know this was so small...)
---
Last edited by G and K's Mom; 08-27-2009 at

11:09 AM

.
Bahaha look at Georges tongue in the 3rd pic!!!
Max looks like a very sweet little boy. Both of them are beautiful boys!
---
RIP Minnie, 1981-January 15, 2010
RIP Maggie Mae I miss you
George had an apple before the bit went in and licked the whole time..... we laughed at the picture, it was a total fluke.
How tall is Max? Is he little or is George big?
---
RIP Minnie, 1981-January 15, 2010
RIP Maggie Mae I miss you
Max right now is 13.2. Were not sure on his breeding. Our vet has told us that since he went without food for so long during the most important time in his life he could be a stunted QH. He's started to grow into his head, it doesn't look so large anymore compared to his body. Were hoping since he's only 2 and now getting the nutrition he needs he might grow a couple more inches.

George is 15.2 QH