Post a photo of treeless horsies!
---
I know we have some treeless riders here! I would love to see photos of your horses wearing their treeless duds....here is mine.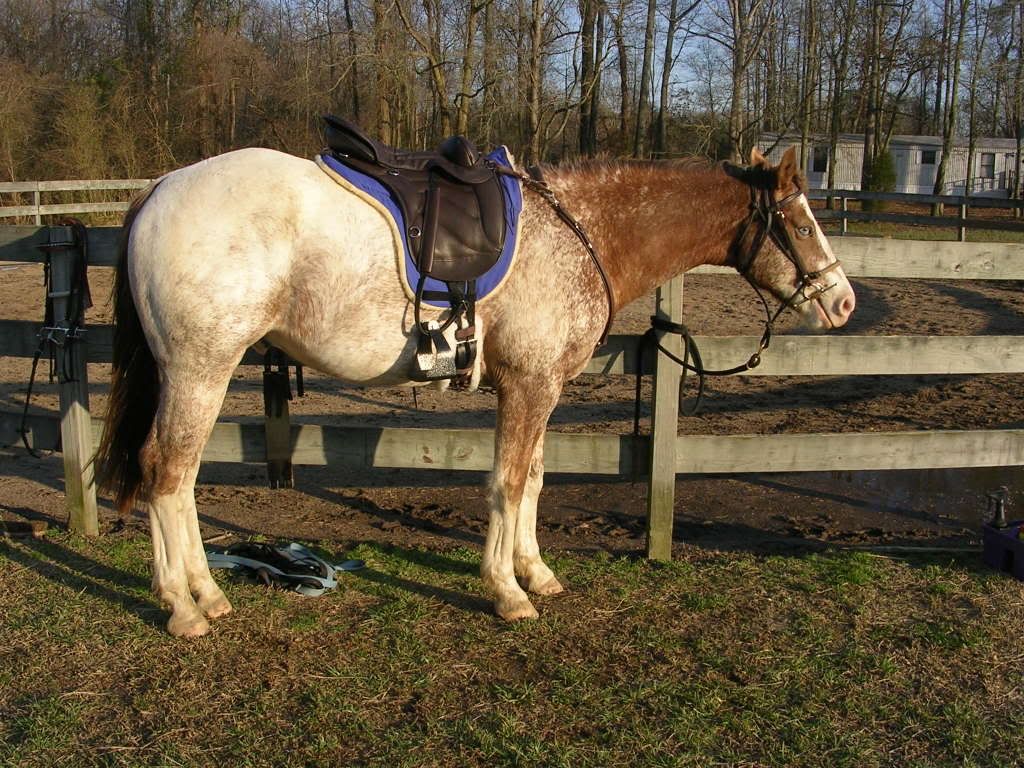 He is so relaxed in his Sensation treeless, he is almost asleep!
Aw man..I think I lost my pics of Sammy in his treeless..I'll have to try and look it up.
Oh it looks like it would be so comfy to ride in! I love his coloring, what a gorgeous horse! he looked quite lax about the situation
Okay I just had to say that I still love your horse! He is such a stunning guy! And BTW Kudos to you! His feet are stunning! LOL
Thank you for the compliments on my dirty horse! He looks great when he is all cleaned up. This was his first time in the new saddle. The saddle is super comfy to ride in and doesn't feel much different than a treed saddle, although I can feel his movement a lot better. He is also moving so much better in it! I think he really likes it
.
Oh, and I can't take credit for his feet. He has a great foot and my barefoot farrier is awesome! I just schedule the appointment and write the check!
Yeah but you do have to take credit! For making the appointments!
I guess you are right FGR.....especially after seeing photos of some BAAAD feet and the only excuse was the caretakers didn't make the appt!


I KNOW I am not the only treeless rider on this forum! Where are the horsies and saddles???
This is Soda and my Bob Marshall barrel saddle. I got it used and it was the best investment. He loves it, I love it, the other horses I've put it on love it!
Ignore the crabby look on his face, he was NOT in a good mood that day... the first time I got him off the farm all season. He was po'd.
duds

   /dʌdz/ [duhdz]
–plural noun Informal. 1.clothes, esp. a suit of clothes.2.belongings in general.



I assumed anyone who read this thread would understand I meant treeless saddles! Sorry for the misunderstanding!