I have three minis with beautiful blues :)
Stallion VFG El Arlequin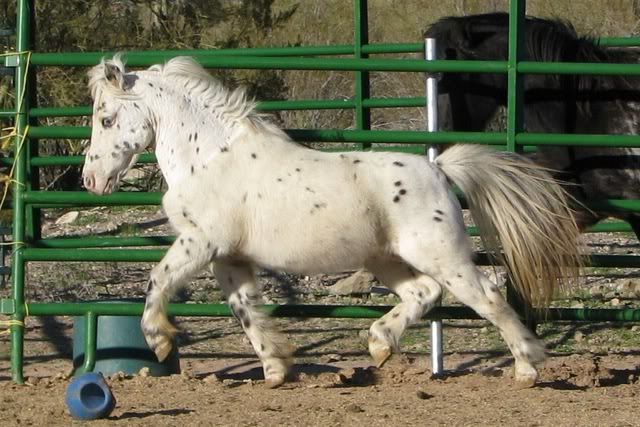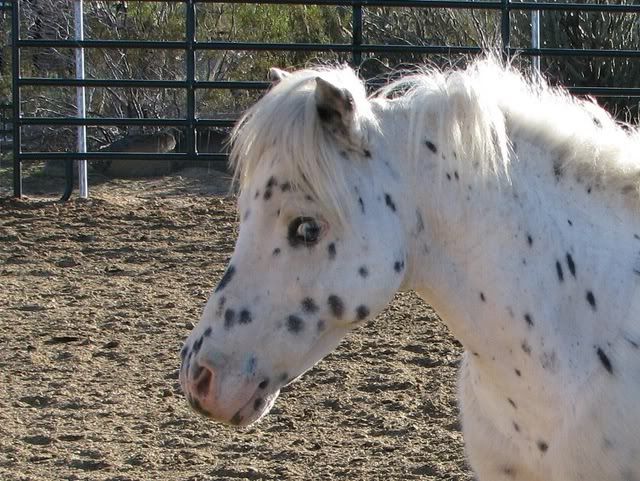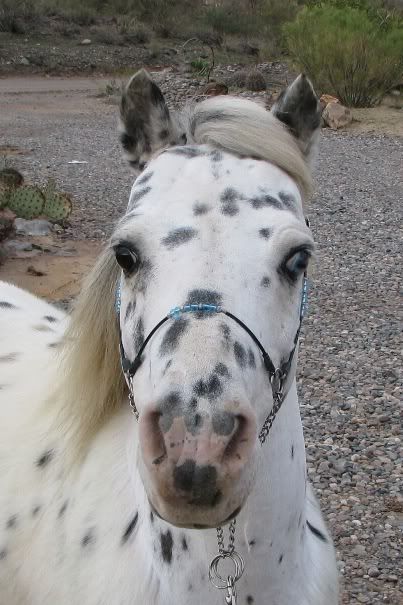 Stallion CheyAuts Star Spangled Tucker
And filly Oak Grove Legends Marina (perlino)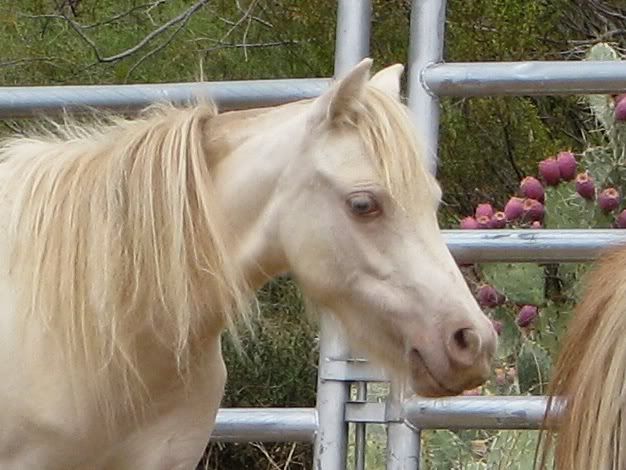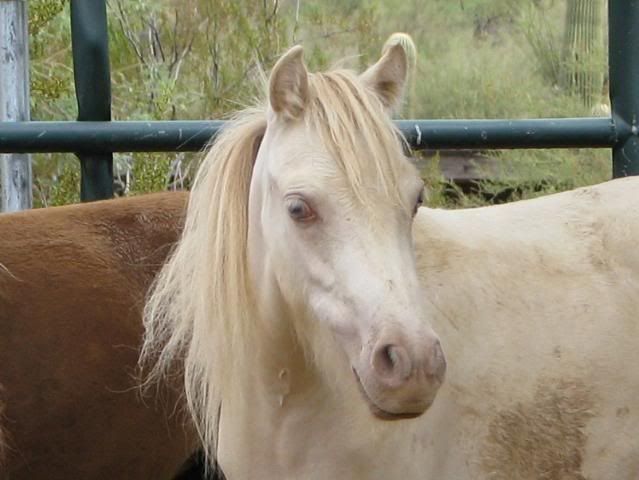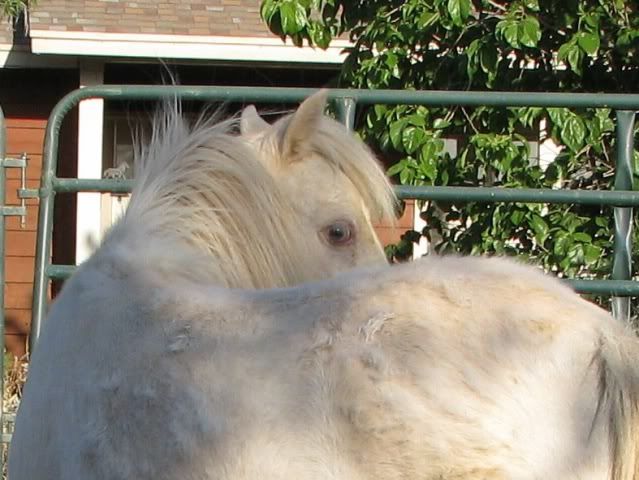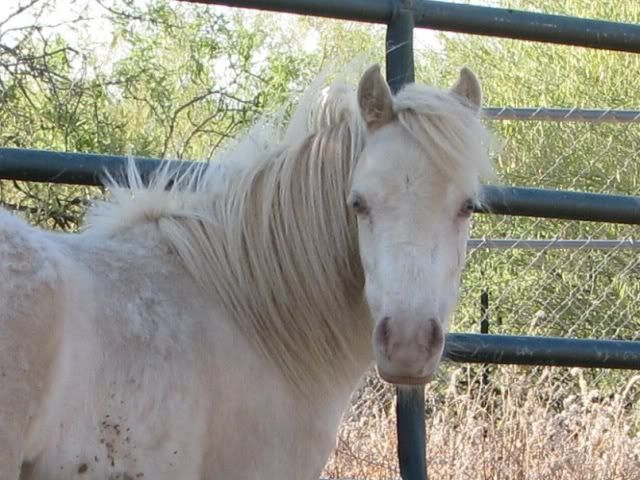 Baby pic ;)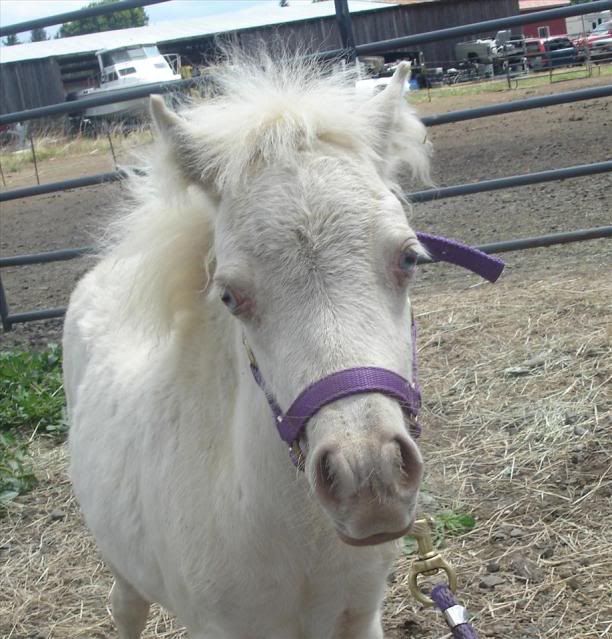 Those minis are gorgeous!
This is my new filly Midnight Mistic Pay The Piper (cremello).
---
"If you can't see a thoroughbred has talent, you're probably too dumb to ride one anyway."

That Appy mini is the most handsome little guy I have ever seen!
---
Never approach a bull from the front, a horse from the rear or a fool from any direction.
Love those minis! The first little guy is stunning!
Here I have one blue eye.....
---
Heres Taz....
I love that his name is Taz!
Thank you
---
His real name is,
Tazmanian's Flying Scutterbotch....

You would think he would be a real, fiesty dude, hes a big chicken....:)