Post pictures of your horses growing up!!!
---
Post pictures of your horses as they were babies and up to now. Can be when you first got them at 5 months old and now there a year or even from when they were 2 years old and now there four.
Please include the following.
Name:
Breed:
Age in the baby pictures:
Age in the growing up pictures:
And you can tell a little bit about them like what you are doing with them now as far as training or anything like that or maybe what your plans are for them.
Here is mine:
Name: Cuttin The Partee aka: Sherman
Age in baby pictures: 5 months old
Age in the growing up pictures 2 years old
I have been showing him limitedly in halter and in hand trail and I ground drove him the first time last night and he did awesome!!!! We are just working with him having the saddle on him and ground driving him. I am planning on either during western pleasure or reining with sherman or maybe even both=)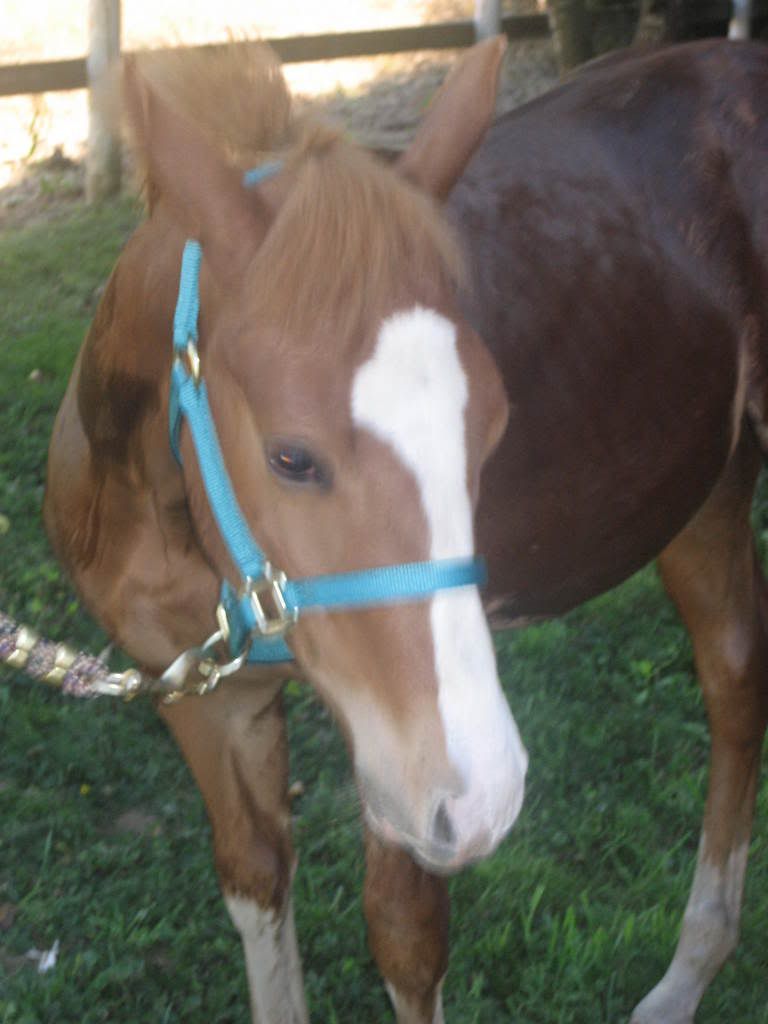 This is him now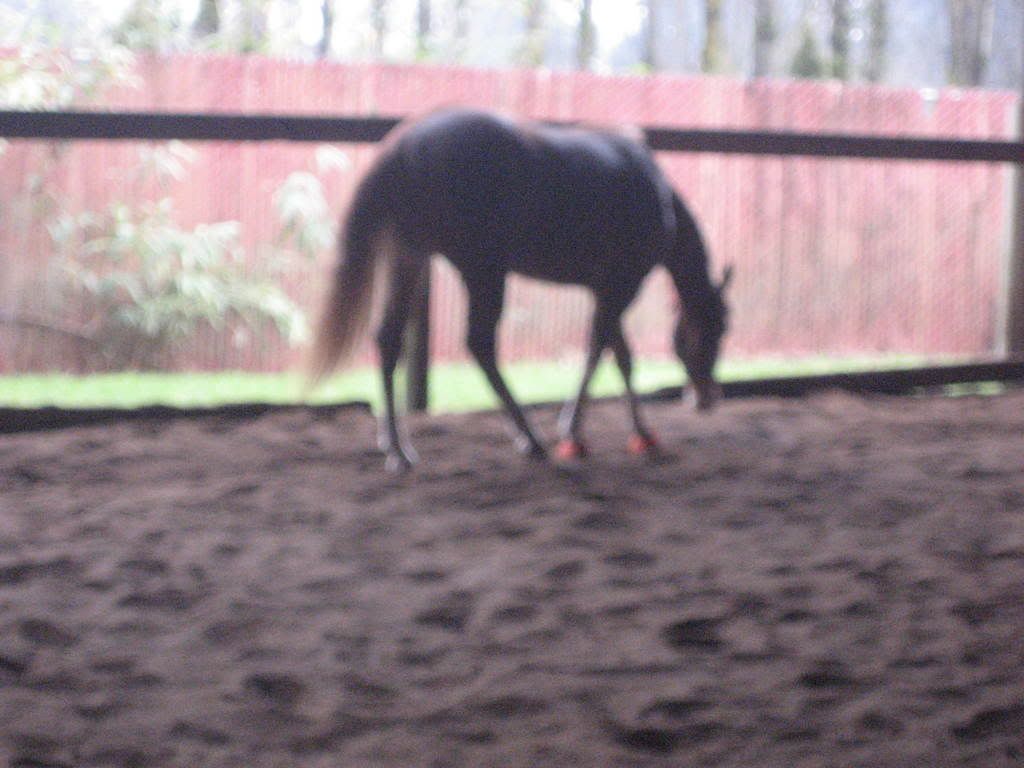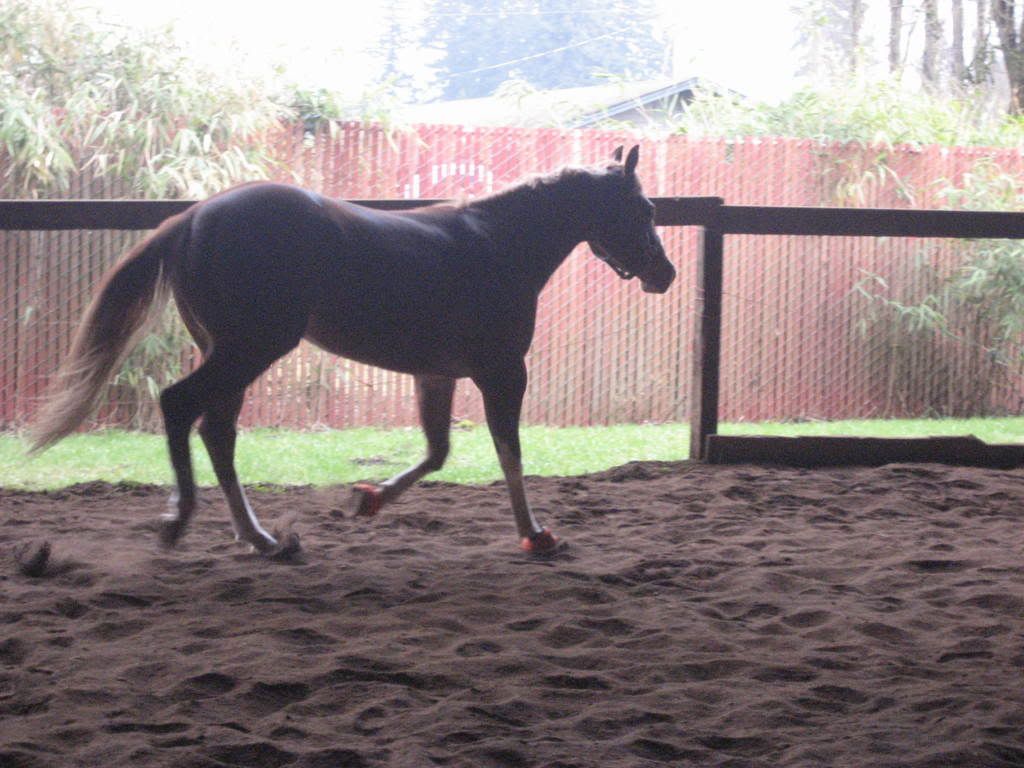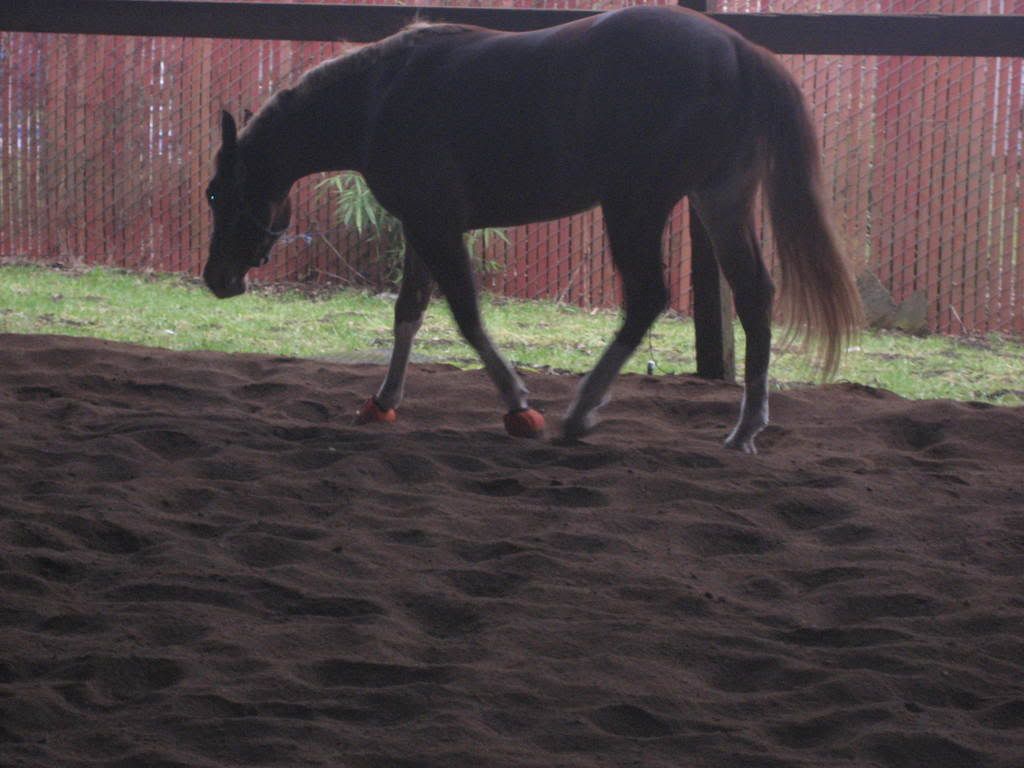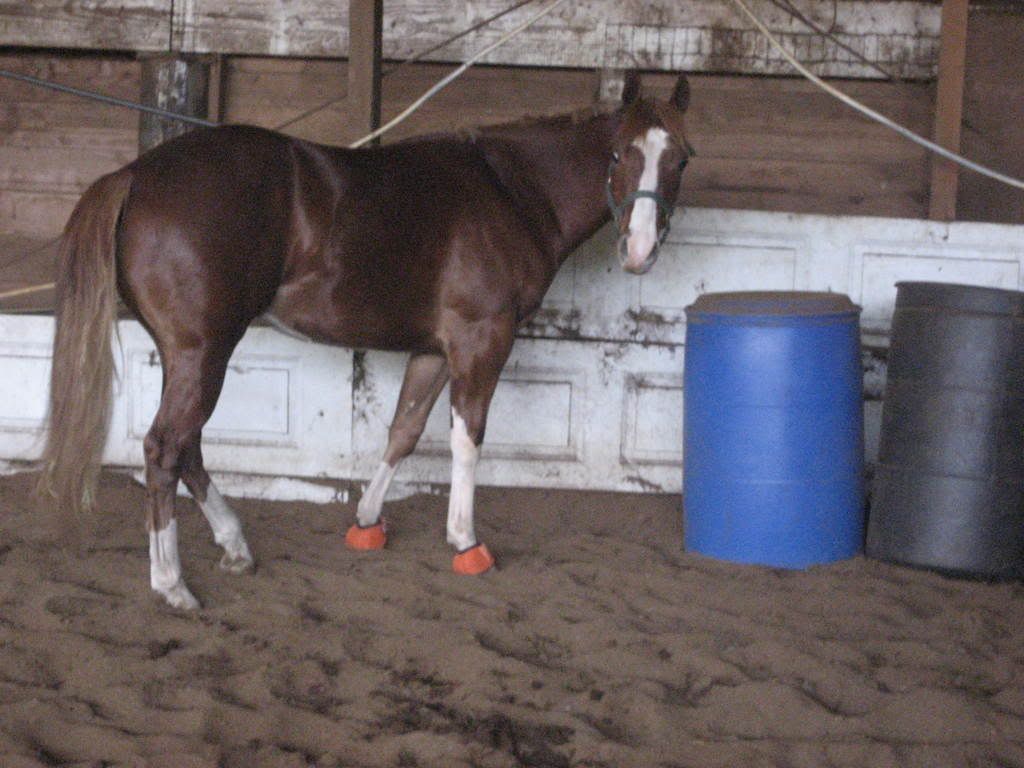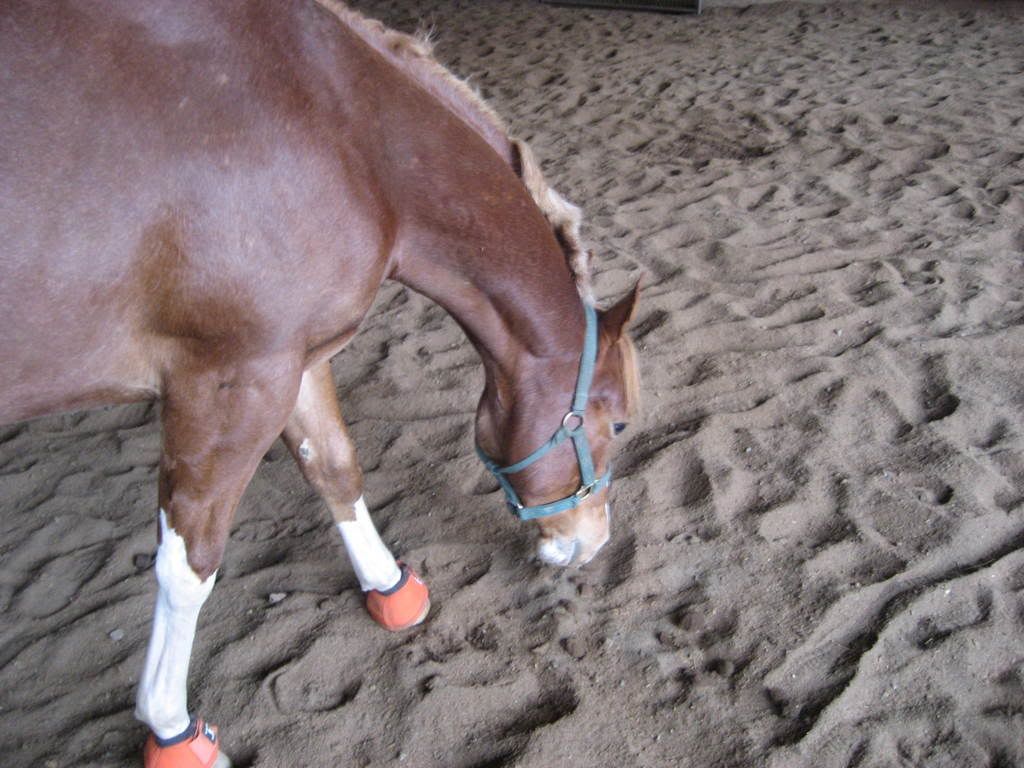 Excellent thread.
---
Name: Cache Dawn Taxes aka "Cobalt
Breed: Canadian Horse
Age in the baby pictures: 8 months
Age in the growing up pictures: 1 year and 8 months
Cobalt's gone thru pretty much everything. What I have just started to work on with him is tacking up, bridling and he is getting clipped for the first time tomorrow. I will be doing Hunters with him. It's interesting because between when the baby pictures were taken and now, there is exactly a year that has gone by.
He is stunning!!!!
He was such an adorable baby too!!!!
He lloks very manly in his hot pink halter and his pink polos!!! =))) Finally someone else who doesnt mind putting girly look thinks on a gelding=) He wears it with pride too!!!!=)
---
Last edited by shermanismybaby3006; 02-19-2009 at

12:17 AM

.
Hey thank you very much. I'm still in shock at the amount he's grow in a year. I am very fortunate to have him. Thank you for the kind comments :)
This is Molly's Native Image out of my palomino foundation Quarter Horse mare Miss Molly Fever and by the handsome painted Thoroughbred stallion Puchilingui.
Fresh from the oven:
A few days old terrorizing my mini horse:
One month old:
Three months old:
Baby's first Christmas:
As a yearling:
As a two year old:
And current as of last summer/fall as a three year old:
(That WAS the edited version)
I love this!
Name: Twende
Breed: Thoroughbred
Age in the baby pictures: Three years
Age in the growing up pictures: Seven years
Now: I got Twende when he was three and right off the track, and I had to learn how to ride before I could really train him. We made okay progress through the next year and a half,and he turned up lame in the summer of 2007. After he finally recovered from that, it was all retraining, like I'd never done a thing with him in my life. Nowadays, we've finally gotten the ground work and flat worked out pretty well, and I've started jumping lessons with him. I'm going to show him in huner/jumper shows over the summer.
Three years old:
Six and Seven years old:
---
Twende Haraka
"Twende?"
"Yes. Like 'Wendy'...With a T."
Vega:
Got her at 4 years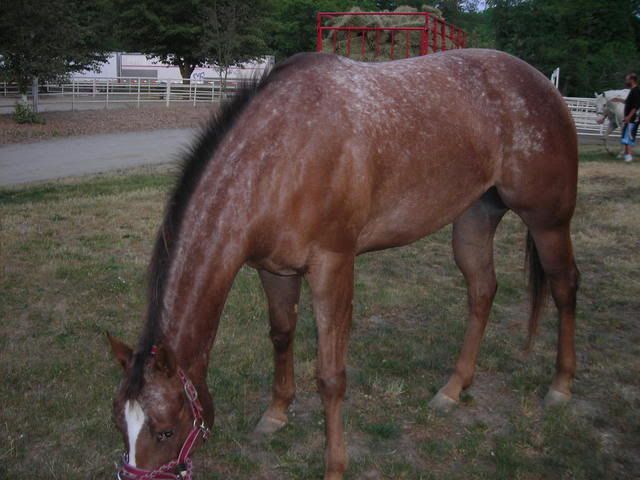 Now at 5 (turning 6 3/13)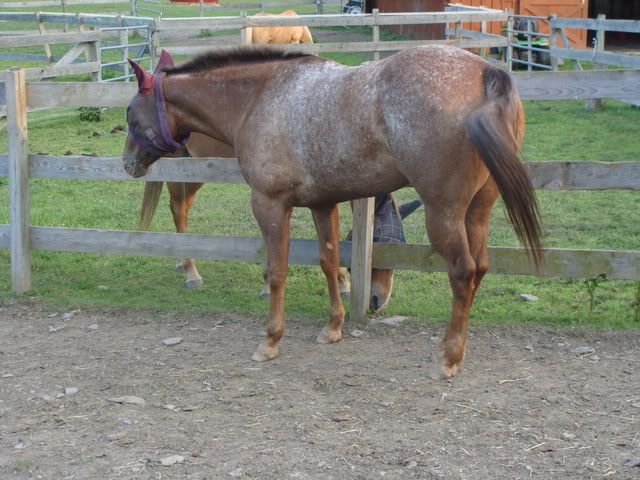 I do have baby pictures of her. I'll scan them in tomorrow.
I haven't had Montana long enough to see any difference in him.
2 mths "Justin" Too Sleepy To Paint
6 mths
7 mths
9 mths
11 mths
18 mths
4 yo
This last set of transformation was quite neat from the very first one to the newest one. Let's keep them coming guys, I want to see more!
Spyder at 1 month
Spyder at 1 year
Spyder at 3 years
Spyder grown ..hunter
Spyder...jumper
Spyder...dressage