Post your bays under tack!
---
I am having a western saddle custom made for my TB and can't decide on dark oil (sorta chocolatey) or medium oil. So I thought it might be good to see other bays under different color tack, so post your pics of your bays all saddled up!
It's an english saddle, but here ya go!
---
I give myself very good advice, But I very seldom follow it
Another english saddle, but if it's just for the color, it probably won't matter that much :).
Here's the saddle he has now:
---
Here's Piper under black and ...brown?
Thanks everyone, gorgeous bays
---
Ω Horses are a projection of peoples dreams Ω
Quote:
It's an english saddle, but here ya go!
I'm going to have to be the President of your horse's stalker club!!! STUNNING!
---
Unless it weighs a ton... it's just a horse.
Draft horse motto.
not the best pics but this is a black saddle (english though)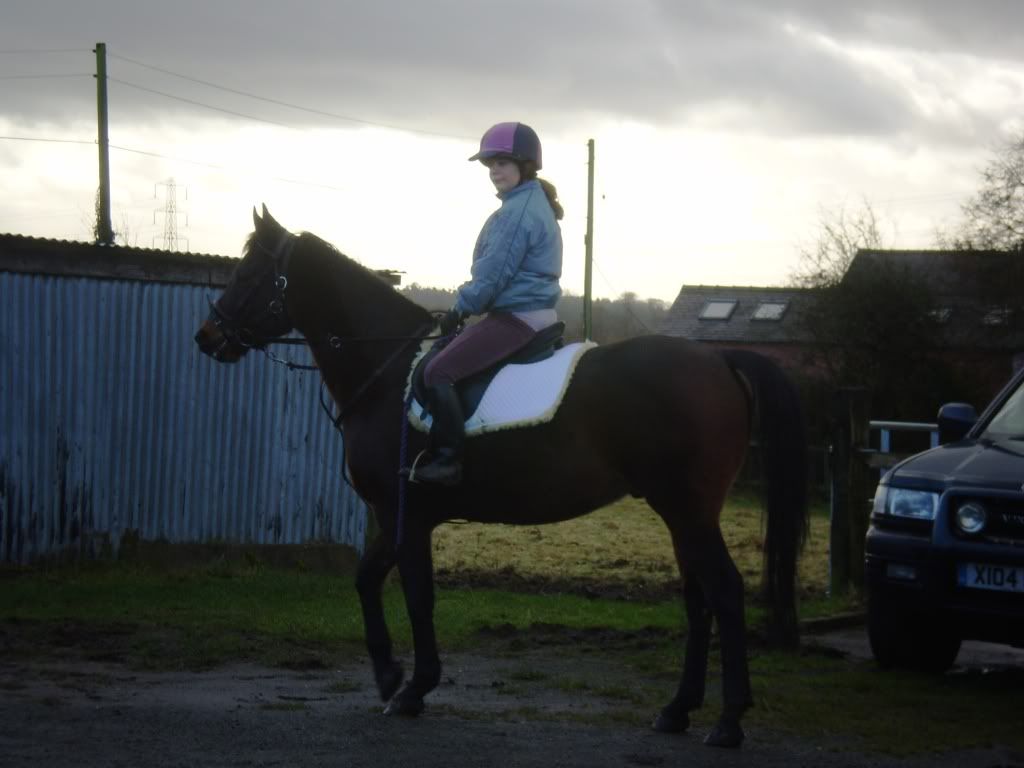 ---
Keep your feet on the ground when your head's in the clouds.