Post your CHRISTMAS PICS!!!
---
Here's my "family photo" this year
Post yours!!
My husband & I with our two dogs, Bailey and Kemper, and our mare, Sandie
---
"The times when you have seen only one set of footprints in the sand, is when I carried you..."
Such a cute family Christmas picture! Reminds me that I need to make one of these soon!
Green Broke
Join Date: Apr 2009
Location: Queensland, Australia.
Posts: 4,488
• Horses:
1
Here are a few of mine, I'll have more later!
---
Britni & Halo (2009 QH filly)
I cheated this year and added fake hats : )
Heres a cute shot from 5 years ago... Our Image's first Christmas.
This is my 5 year old Min. Pin., Rascal.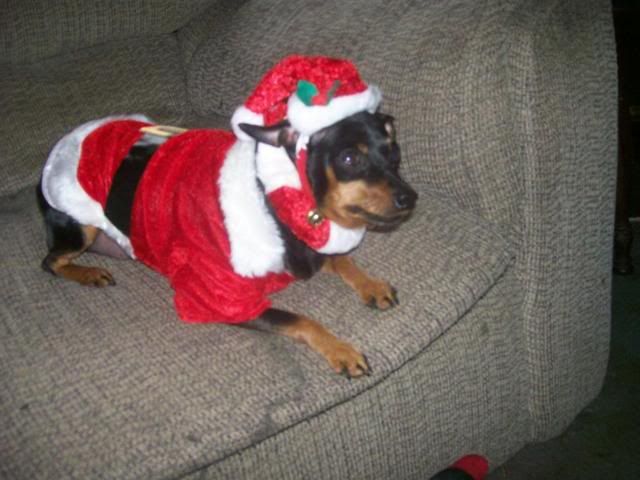 My 20 month old Mini colt, Arrow.
My 7 year old Morgan/Racking gelding, Winter.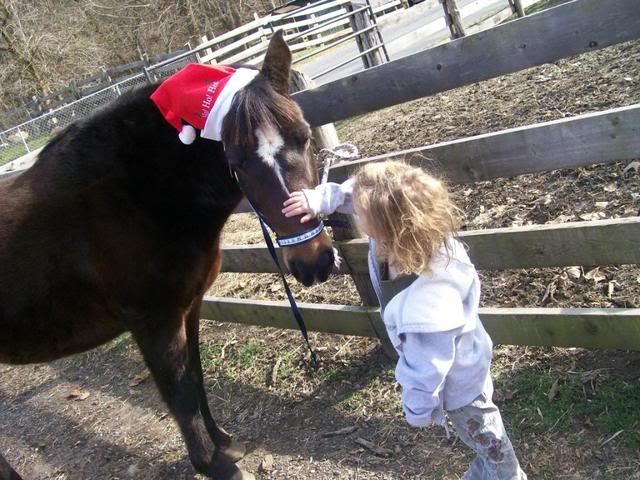 ---
Blue Eyed BLY~ 2/3/03
Calico Sonny Stockman x She's On Cloud Nine
Mine & Starlite's pictures - I was very upset I forgot to put my santa hat on for her pictures.
Then it was Dream's turn!
The end! Sorry for the overload
---
passion is when you put more energy into something than is required to do it. it is more than just enthusiasm or excitement, passion is ambition that is materialized into action to put as much heart, mind, body and soul into something as is possible. // <3 starlite - dream - lady - georgia
I have a few more, but heres Chopper for now....and his wife Harley!!
very cute pics everyone :)