---
That's a lovely photo - its an amazing experience being there for the birth of a foal
.
Here is my faverouite photo of the year
It's a picture I took recently of my friend and her first horse (TB gelding named Copper). I love it because of how much it captures the love and happiness - I only wish his ears were forward - he's good at that..
---
Superfine Aspen
2011 Warmblood Filly
Would love to see some more favourite photos
My heart horse loving on her baby right after she was born.
As you can see it's my avatar too
---
Lindy-2005 AQHA mare
Teen Forum Moderator
Join Date: Dec 2010
Location: South East Texas
Posts: 7,157
• Horses:
2
I'd have to say this one is mine.
Its not exactly high quality, but it means so much to me because this time last year, the filly in the photo was a breath away from death with Equine Herpes Virus, half the weight she should have been, barely even here. In this photo she looks like what she is...a vibrant, healthy, happy baby. This was the first time she cantered of her own accord...just because she wanted to.
---
Everyone in your life is meant to
be in your journey, but not all of
them are meant to stay till the end.
My favorite this year has been this one from May of our 3 week old colt, Buckshot.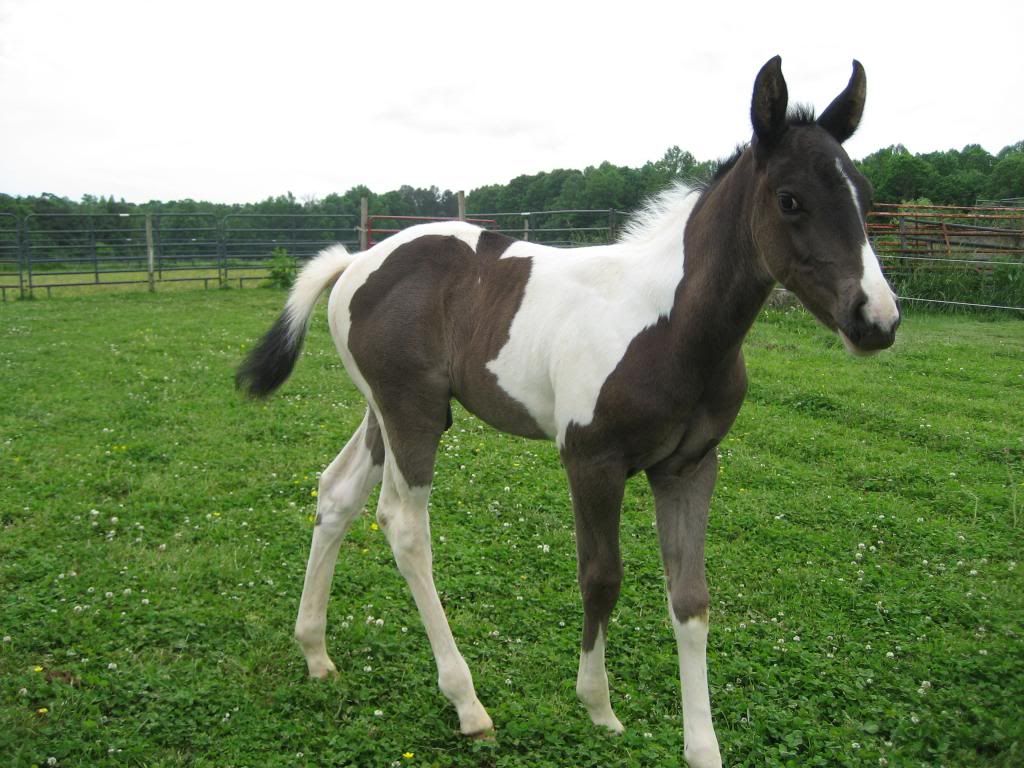 ---
On the sixth day, God created the Quarter Horse.
On the seventh day, he Painted the good ones.
My favorite photo is me and "my" horse, we found this spring and he gave me so much ...
I love this photo. I finally found my heart horse. I love him so much
---
RIP Minnie, 1981-January 15, 2010
RIP Maggie Mae I miss you