This has to be my favorite picture of my guy. This is me vetting him in at his first Endurance ride where he completed 50 miles in 6 hours and 34 minutes. And the reason it is so special to me is because so many people told me I would never get him there and that if I rode him someone would be picking my pieces up off the trail. He was severely abused before I got him in March 2013 and really did make the hair on the back of my neck stand up for the first 4 months but I stuck it out and in November 2013 he finished his first 50 miler in 10th place and showed all those people what a little TLC and some patience does.
Favorite photos
---
I have to cheat because I could not pick one. I'm very proud of our 2 horses and thrilled to have them as our horses for a long time. Here are my 2 favourite pictures from this year.
Celtic
and Cruiser
Is that a yearling halter on Little Miss Celtic already?
Posted via Mobile Device
can I just "like" everybody else's?
Quote:
Here are just a few of my favorite pics from this year. Several firsts and highlights I had with my boy Dodger <3 We went to our first hunter jumper show and won several blues along with reserve champion in our division. We also took part in an extreme cowboy challenge series coming out first in the adult division. AND we have been doing alot of bridleless riding and strengthening our bond. He has grown up so much :)
The last one is hugde !!
first off i LOVE everybody's pictures. This was a great thread idea. I can't believe your making me pick just one though lol
This is a picture of my gelding Cody and I in the fall. Its one of my all the favorite pictures of him and I, I have more but you only said one LOL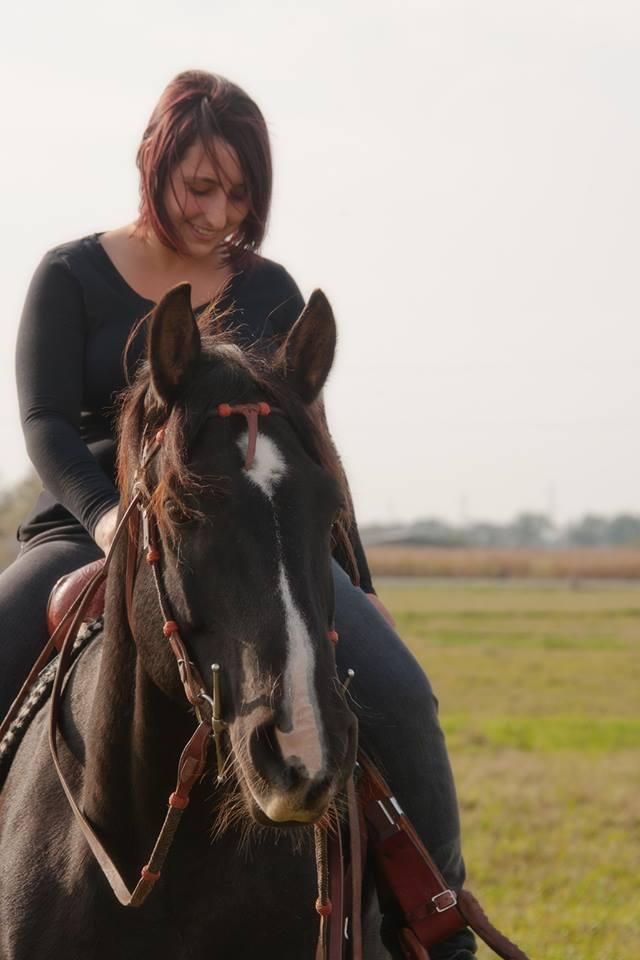 I am going to half cheat though, I have a favorite picture of my boyfriend and another boarders horse,Raven, when we were bringing them in for dinner
---
Beauty is not diminished by those who refuse to see, hear,feel or in any way sense it. If you refuse to see beauty its you who is weakened.
Super Moderator
Join Date: May 2012
Location: CT USA an English transplant
Posts: 24,959
• Horses:
3
Its a bit small as cropped from a larger photo - but Looby, Willow and Jazzie were soooooooooooooooooooo excited about all that deep snow. For about half an hour anyway.
Quote:
Is that a yearling halter on Little Miss Celtic already?
Posted via Mobile Device
It is a yearling halter!
she's got draft in her, so it gives you an idea of how big she is already!!