Green Broke
Join Date: Oct 2009
Location: Witbank, South Africa
Posts: 2,681
• Horses:
2
That's my fave pic of the two of you aswell :)
---
Every girl wants their own LOVE STORY, I found mine... :)
When i took christmas photos with my horse last year i got two of my favourite shots with him. He was so fluffy on his neck and rather too fat.
DSCF0113 (2).jpg
DSCF0114 (2).jpg
He was so fascinated by the antlers and did wear them eventually.
These are my favorite pics of me and Romeo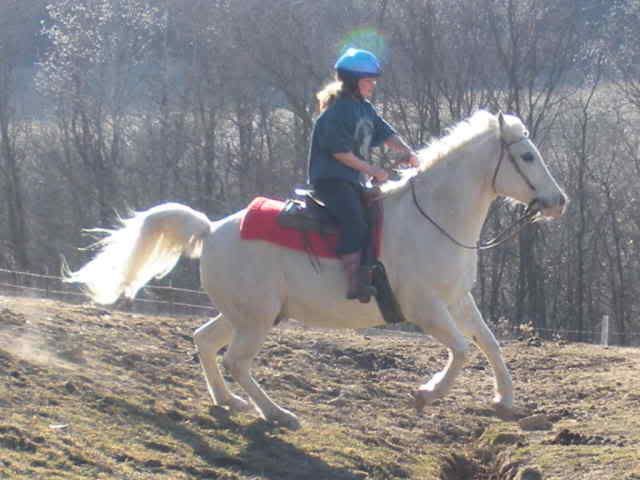 ---
RIP Minnie, 1981-January 15, 2010
RIP Maggie Mae I miss you
I was trying to line up the camera to take a photo of us both when he headbutted me and I accidentally pressed the button, still it came out nice!
---
"Did I not just use the word 'puzzling'?"

This is me and my horse that i lease named Cutter. Still need one of me and Mags.