This was my horse of 13 years. I lost him suddenly 3 years ago. It was the hardest thing I ever had to do
And this is my fav. of a horse I am riding now for the owner
Quote:
Originally Posted by
EventingIsLovee
View Post
I love these pictures and that fresian!
Quote:
friesian?? do you mean smrobs "John"?? if so, he is a percheron ;)
Haha, it's okay. I looked closely at the pic and he does look a little Fresian-y in it with how he is holding his head/neck.
And thank you EIL, I like him too
.
This is me, and my old horse Jaybird.
Hotrod & I
Just Hotrodder by himself :)
Here is me and my christmas boy last year
RUNNN!!!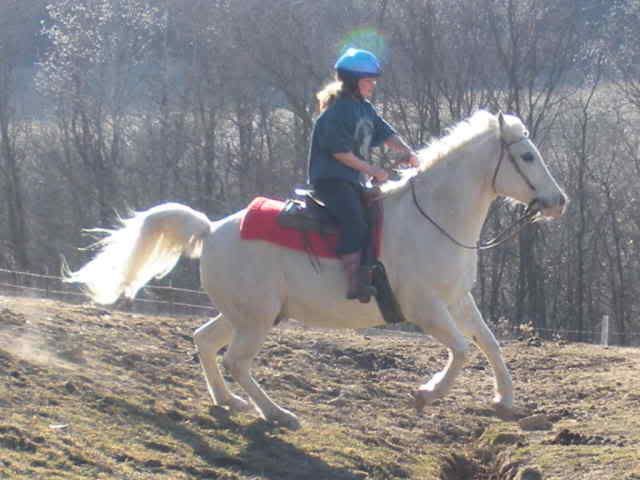 I love his tail in this one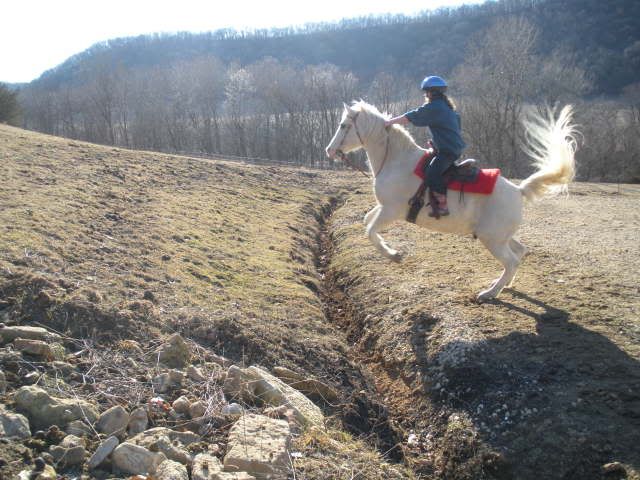 ---
RIP Minnie, 1981-January 15, 2010
RIP Maggie Mae I miss you
new9.jpg
He looks really mustang-y in this picture, and since I am part native American it is nice to know that our histories are intertwined! FAVORITE!
new.jpg
This picture really sums up Tom. I love the softness and depth in his eyes, he looks like that when we cuddle... I miss him already... Though I cannot get over his pathetic little forelock, makes his face look soo long...
---
Ω Horses are a projection of peoples dreams Ω
This is Cody and I on his first ride at 3. I'm pretty happy after waiting 2 yrs. for this moment!
When we got Cody, they were taller, now look how he's grown! He's everybody's baby in our family, even though he's bigger than all of us!
Showing halter for the first time:
---
Dana
Riverside, CA
Eeeek! You didn't mention in the title this was a challenge thread LOL...hmmm...
I really LOVE this one of Starlite....
And this one of Dream...
And of course, the girls & I.
---
passion is when you put more energy into something than is required to do it. it is more than just enthusiasm or excitement, passion is ambition that is materialized into action to put as much heart, mind, body and soul into something as is possible. // <3 starlite - dream - lady - georgia
Aw those are great pictures! And Smrobs, I really did think it was a fresian, but either way, he's beautiful!
Miss Molly & Myself:
Molly's son Image and me:
Molly, Image and a rescued OTTB... and me:
My favorite picture though....? It has to be this one, naughty mare!
scoutie- the best pony ever. i love this pic of us =]
gypsy- my baby =] i loveeee her
rhydian- i miss her like crazy, she is one of my favorite horses & will always be very special to me =]
---
Gypsy & Scout <3
Everybody is a genius. But if you judge a fish by its ability to climb a tree it will live its whole life believing that it is stupid. ~Albert Einstein