Prettiest horse pics?
---
Hey guys! I desided to make a thread about the prettiest horse you've ever seen! It doesn't have to be ur horse or anything, it could be off the internet for all I care, but the prettiest horse that you've ever seen. You can have a couple if you want. But post the picture(s) and then say why you like it!
Enjoy!!!
White? (althought I couldn't imagine keeping this guy clean)
Or Black? (I believe this is Keegan)
---
100% Anti-Slaughter and PROUD of it!

Here is my prettiest horse, Blue!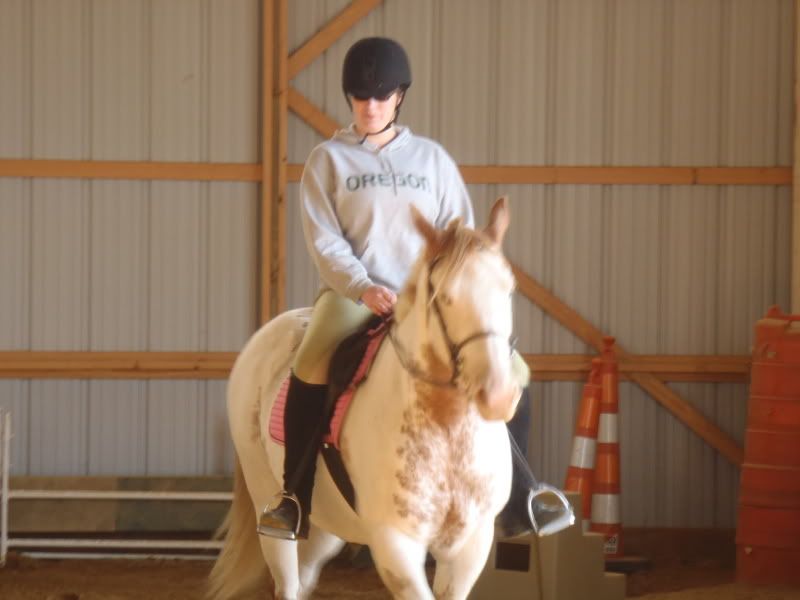 excuse my ugly self, one of the few times ive ridden in the past 3 months.
---
RH Queen O Anywhere "Sydney"
2009 Sugarbush draft
oh there's a horse on the forum 'Mystique' who is absolutely stunning!
Posted via Mobile Device
Maybe Mystique's owner will see this thread and post pics!
Posted via Mobile Device
Mystique is the blue eyed black horse. She's very pretty!
---
100% Anti-Slaughter and PROUD of it!

Here's my horse:
---
My Blog:
http://myqhnova.blogspot.com/
I love the two last pictures of Nova, very pretty =)
That white horse is stunning! I think that's the whitest I have ever seen one lol.
Well, of course my girl is pretty and cute ;)
---
Lettin' the cat outta the bag is a whole lot easier than puttin' it back. -- Unkown

Heres my horses:
Cami
Ava
Nova
Cami and Nova
---
A horse is the projection of peoples' dreams about themselves - strong, powerful, beautiful - and it has the capability of giving us escape from our mundane existence.
.:.Britney.:.
Aww those are all cute and pretty horses!!!