Progress!
---
So three months ago (almost exactly) Jack moved from his awful place where no one fed him to my house. It's a long story and I don't want to get into it, but he was in bad shape and very undermuscled and underweight. But after three months of Triple Crown Senior Feed, a big bucket full of Alfalfa Cubes once a night, and free choice grass, I think he's improved a LOT! So I thought I'd show my before and after pictures. The befores are bad and don't really show how bad he looked, but I thought it'd still be fun for you guys to see his progress. Still working on the muscling, especially his back and butt. So if anyone has any tips of how to help those muscles, please share! And yes, we are doing TONS of hill work(:
Before: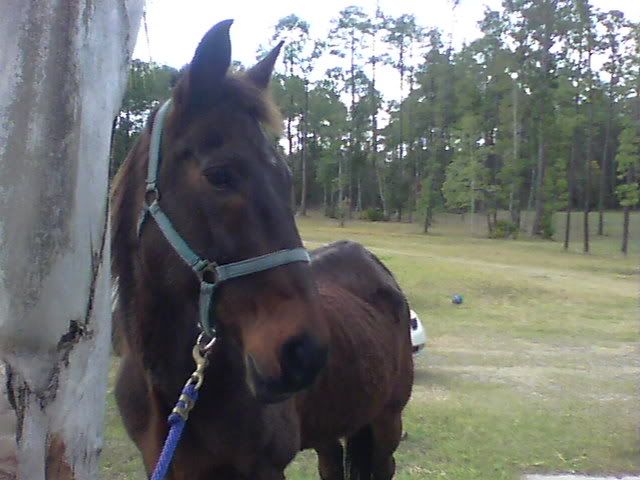 After!:
And no, his back isn't as swayed as it looks, though it is somewhat swayed. But he's on a decently steep incline, so he looks a bit odd. When I get more level pictures of him I'll put them up, too (: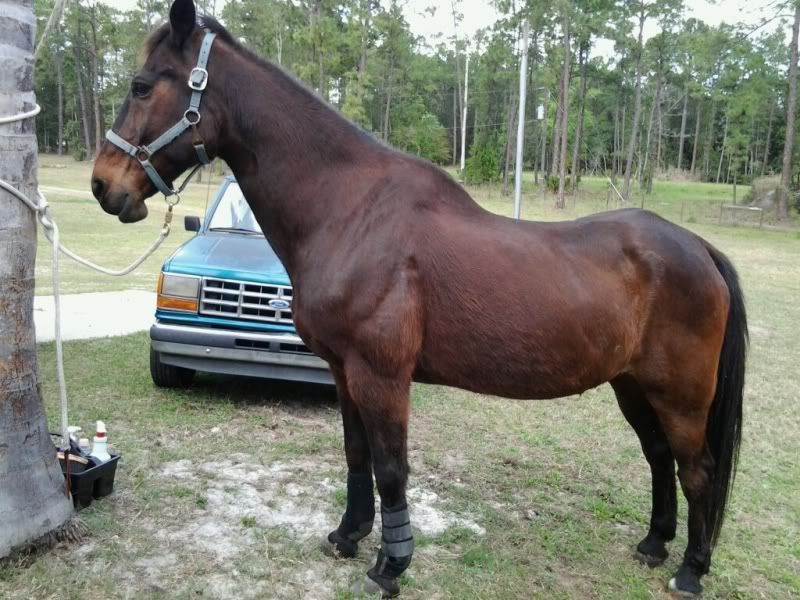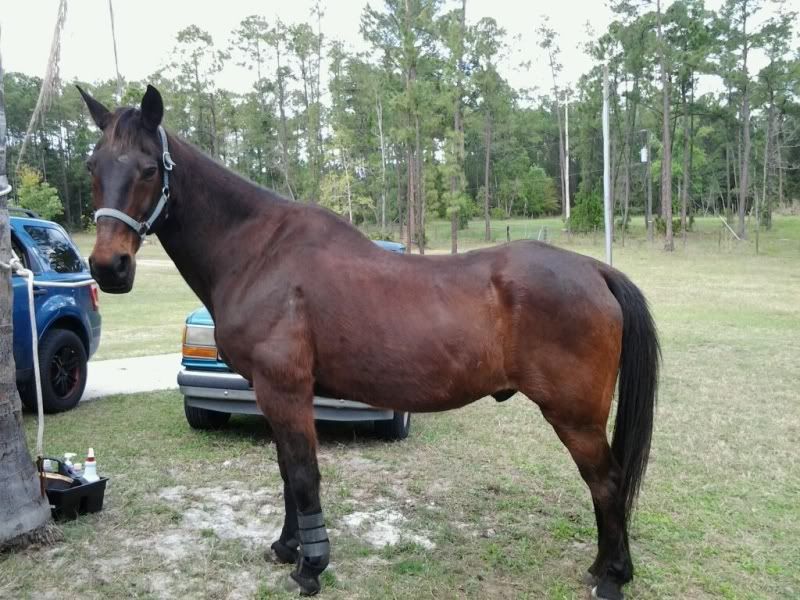 So, how is he looking after three months?(:
He is looking so much better!!
Posted via Mobile Device
what that is a great job you have done with love and care
---
Country Woman


wow he looks great :)
---
Tease
14.2hh Quarter Horse Mare
~~~~~~~~~~~~~~~~~~~~~~

Trained
Join Date: Sep 2011
Location: Germany- but not German =D
Posts: 5,151
• Horses:
2
WOW. All I can say if thanks for rescuing this little man.. he looks fab.. you can see he feels better too.. look how happy he is!

You should be really proud!!
Thank you all so much for the encouragement so far! I'm glad to know I'm not seeing things and he really is getting better. He such a funny boy, I'm glad he's mine. Though I have had second thoughts, he can be a bit of a trouble maker. But he's worth all the work. I'll keep updating as he improves, he loves to pose for the camera(:

And he certainly seemed to be feeling better. I've never had such an energetic horse, all he ever wants to do is run and jump! Oh, and steal the chicken feed from the garage, too (;
He's looking much better. Do you know how old he is?

It is amazing how much bigger and shiny-er he's eyes are now. He's feeling much better, I think. Keep up the good work!
HippoLogic: I'm not sure an exact age, but it's been estimated that he's 18-20 years old, though he truly doesn't act a day over 5! He's the most challenging, energetic horse I've ever had! Thank you for you kind comments(:
Wow, that's amazing! You did an amazing job on him, he looks so much better, I can't wait to see pictures when he has some muscle! He's really pretty!