Queens First Ride!
---
Well, her first ride with us anyway. Dan has been on Bo a few times just to make sure he got back into the swing of things, when it comes to riding. It's been almost 3 years since either one of us have really rode. So, he practiced a few time. We used Dan's new endurance saddle, and Queen did wonderful. She stood like a champ when he got on. Listened pretty good when it came to ques. I need to find the right bit for her, she didn't like the one we had at all. Dan even let me get my 31 week pregnant butt up on her. I wasn't allowed to move (since I havent been riding), but it was so wonderful to be in a saddle again. I can't wait until I can really start riding again.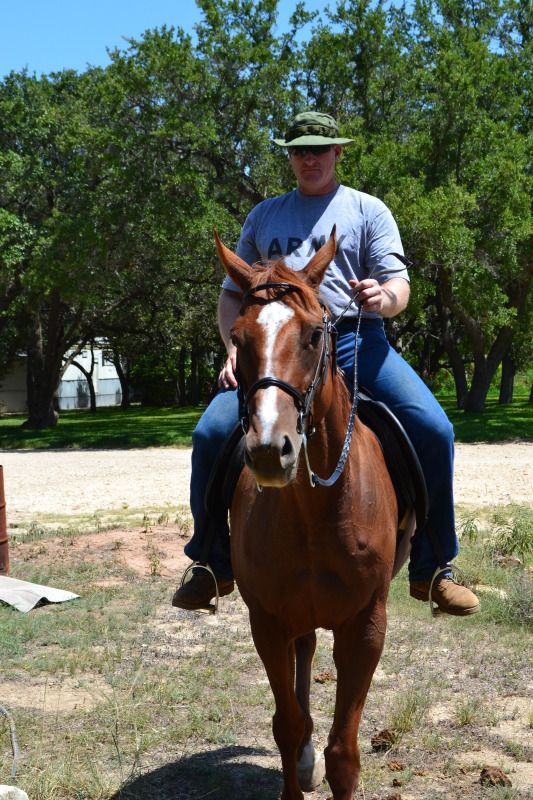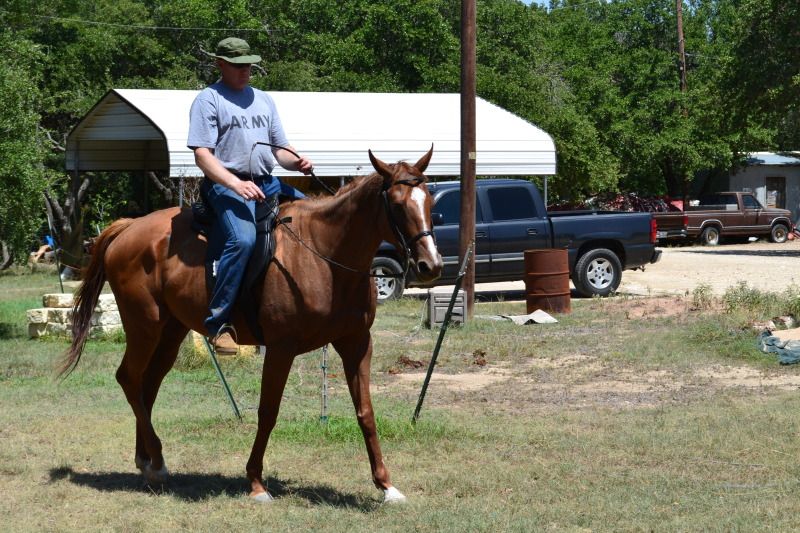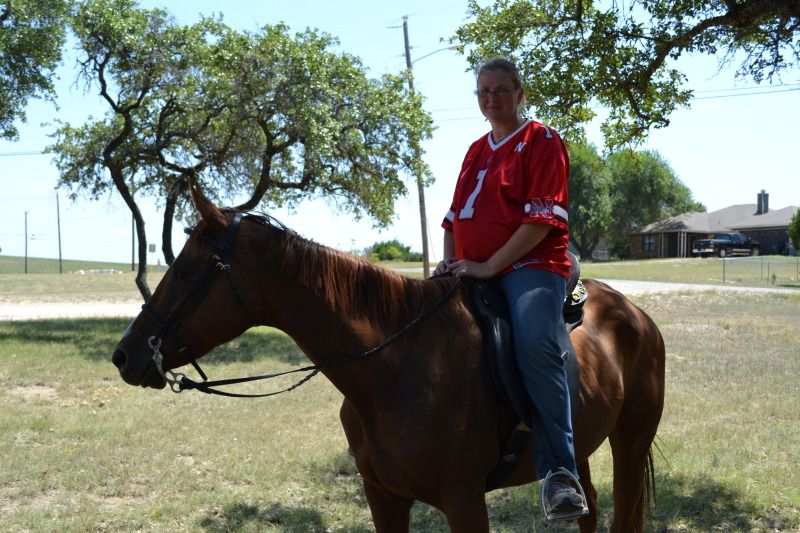 ---
Donna
Truth is meaningless in the absence of understanding.
Awww! You look so happy!
---
RIP Minnie, 1981-January 15, 2010
RIP Maggie Mae I miss you
You look so amazing on Queen!
---
"Strength is the ability to use a muscle without tension"