Quick Pics
---
Willow eating her afternoon snack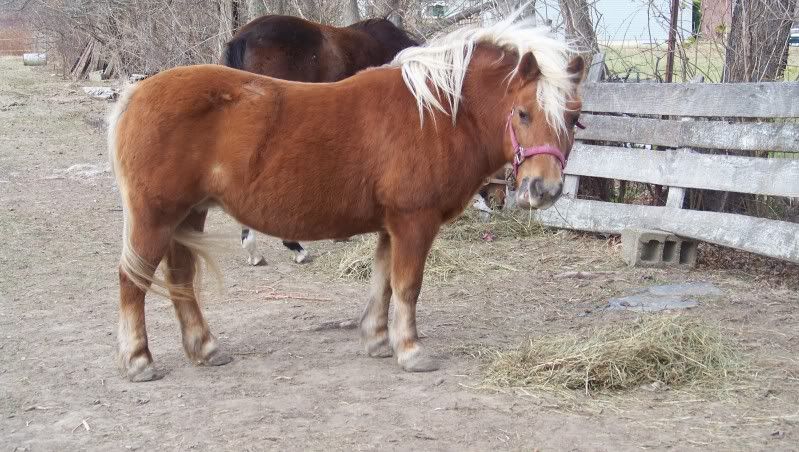 Willow's devil tail marking (she's standing in the manure pile argh)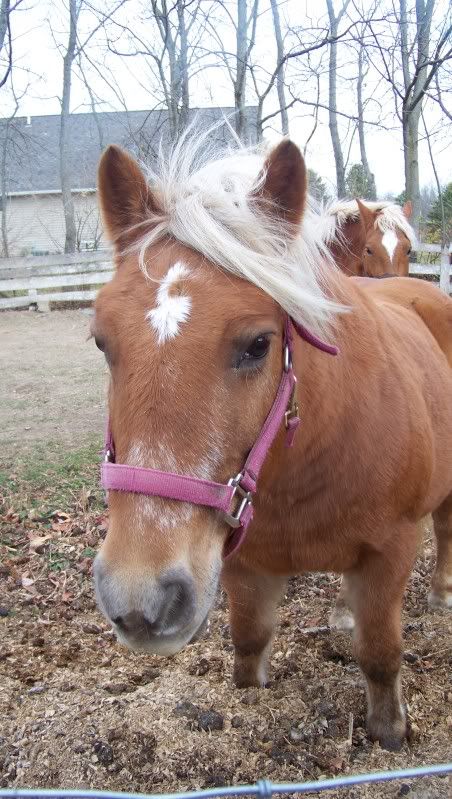 Everyday I go out to feed them her halter looks like this:
Indy and Amarea, how does her weight look?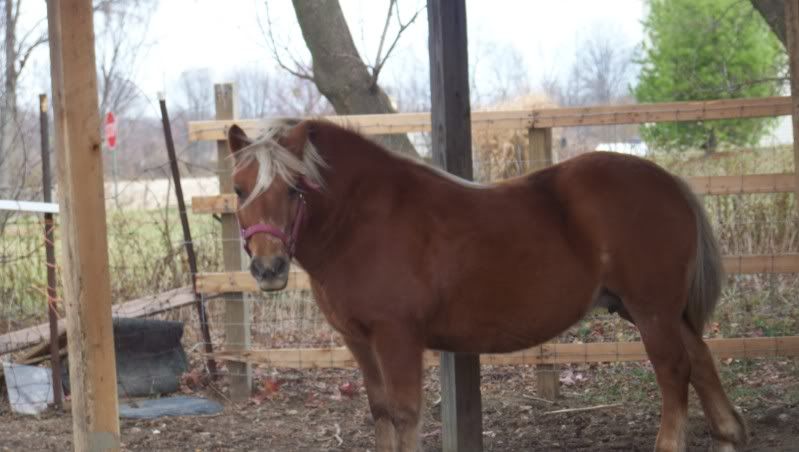 Alice (she looks like she's gaining weight..right?)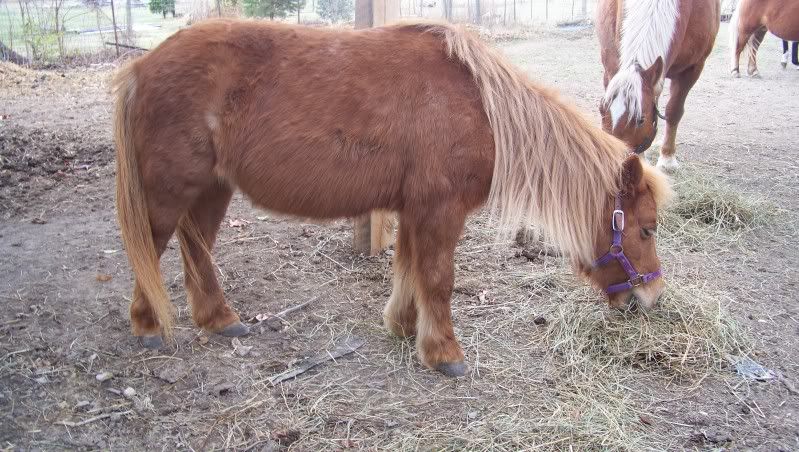 Annalie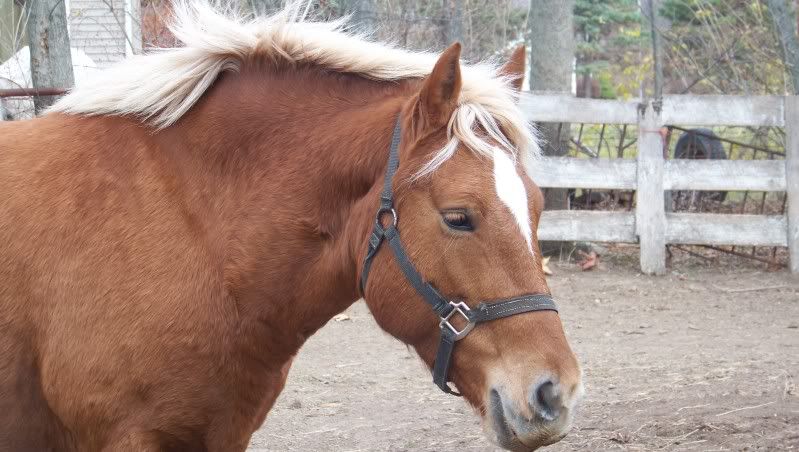 My three redheaded stepchildren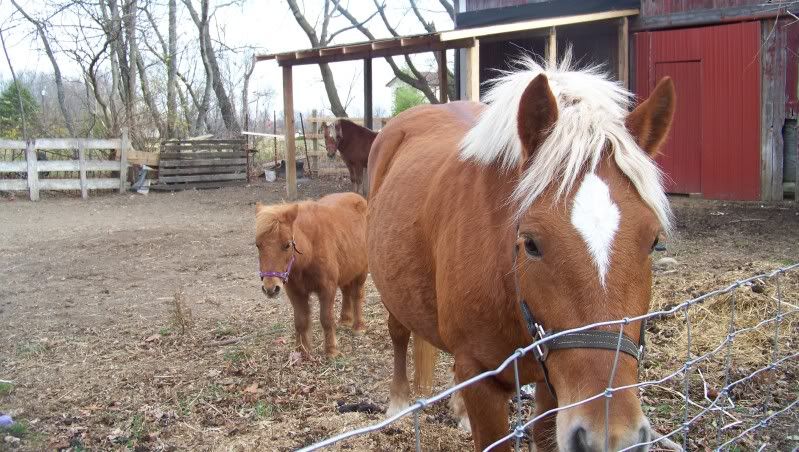 My one year old, Luke, petting Annalie
Trying to pet Davinci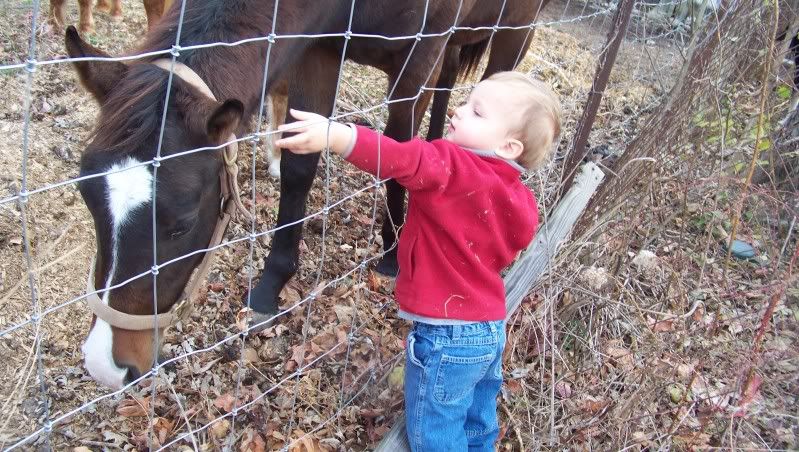 ---
100% Anti-Slaughter and PROUD of it!

More:
Willow will eat anything, including catfood. I can't tie her up to this post anymore.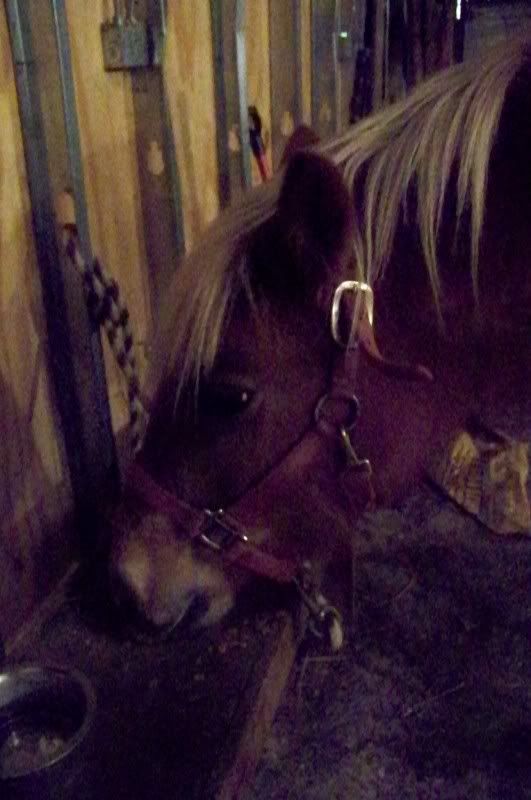 Willow and Annalie
Davinci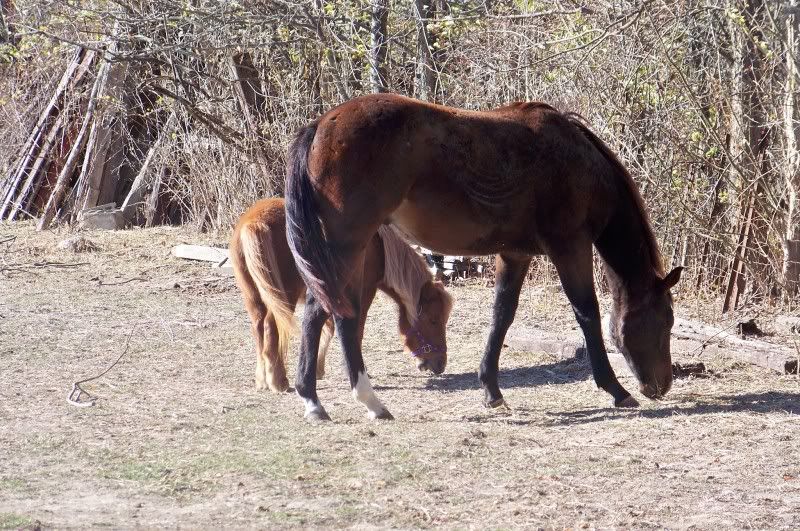 All four
Update pic of Bentley
Our mostly done lean-to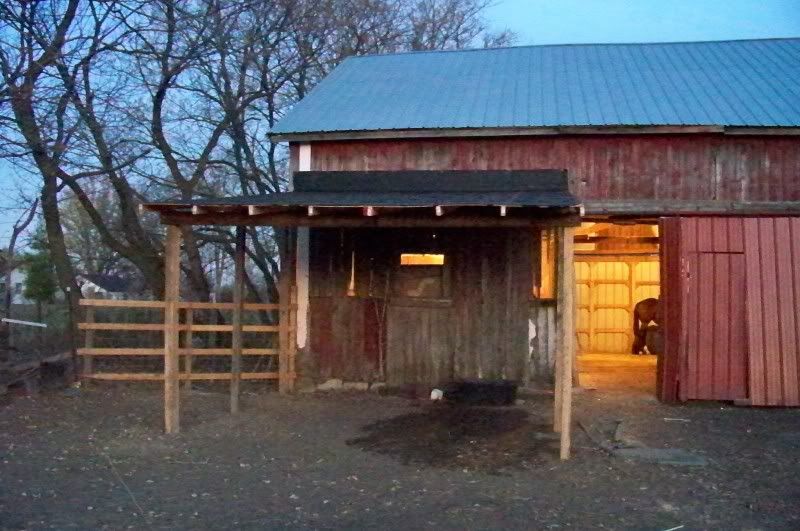 Before:
---
100% Anti-Slaughter and PROUD of it!

Willow is SO pretty! Love your redheaded step children! ;)
---
LMAO! You are having the same halter issue we had! HAHAHA!

She's looking good! I can see where she has toned up more instead of having jelly rolls! And ya know, I never paid attention to her devils tail! Had I seen that, I might not have bought her hehe :) She seems to be fitting in really well!
---
*Dreams are within reach, you just have to go that extra mile to catch them*
lol I think it's one of the first things I noticed. : ) There is a Belgain stallion around the corner that has the state of Ohio on his forehead.
---
100% Anti-Slaughter and PROUD of it!

Too cute!! I love their winter fuzzies!
---
Horses are like therapy ~ and almost as expensive
SUJ she's looking good! Her back end looks more toned up. Her neck looks like it might have gotten a touch thickened up again - you aren't graining her at all I hope! Your lean too looks great, coming along really well! Yeah we just kept the halter off of her, because she's not hard to catch and she'd take if off if you left it anyways lol. Looking great!
Nope no grain for the Haflingers. They both get four flakes of hay a day and that's it. You saw our grass, well they've ate it completely down. May just be that the pics were taken on the side that she doesn't have her mane on?
---
100% Anti-Slaughter and PROUD of it!