Rain
---
This is my 2 yr old filly Rain (Dancing In The Rain), she's a mutt Arab x pinto. Worked her today after her feet got trimmed.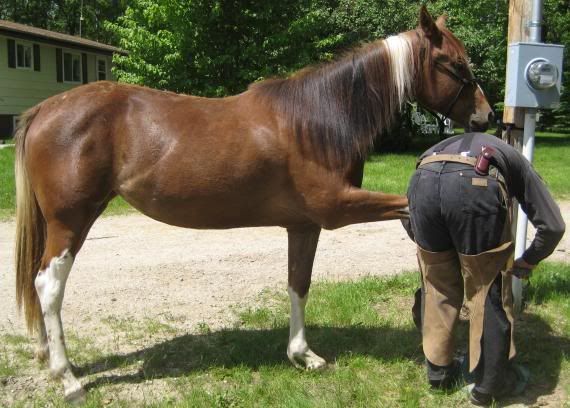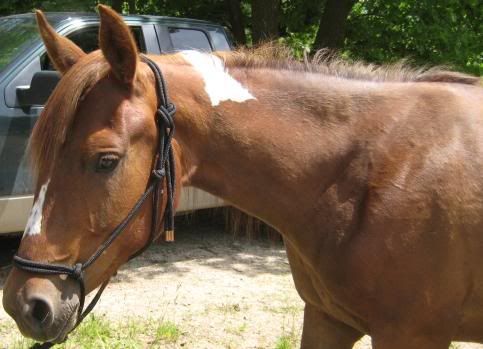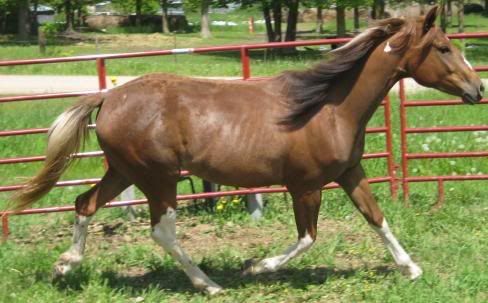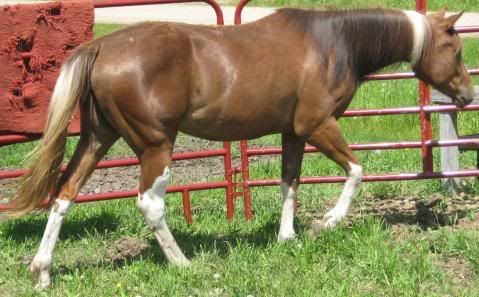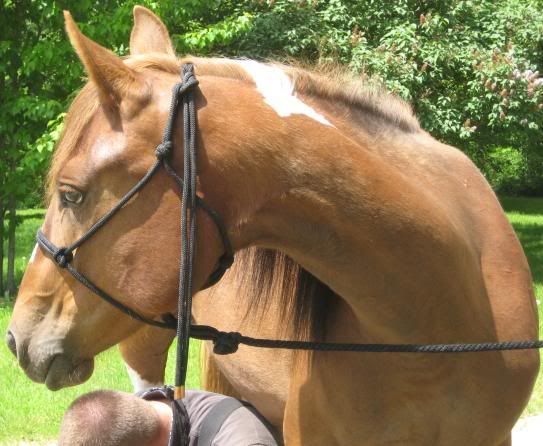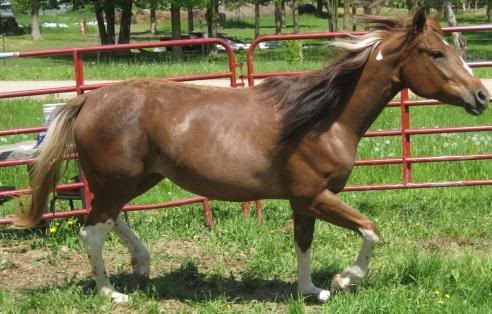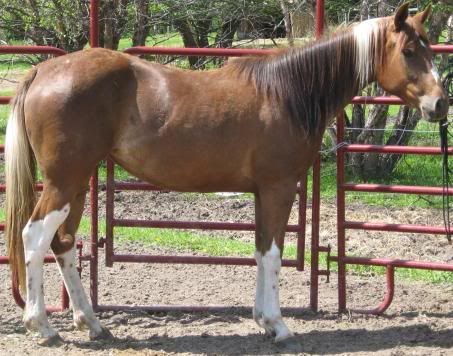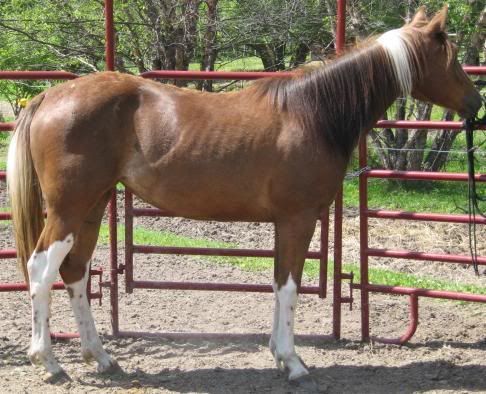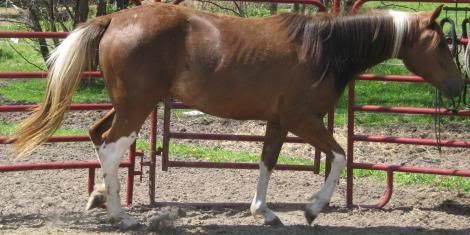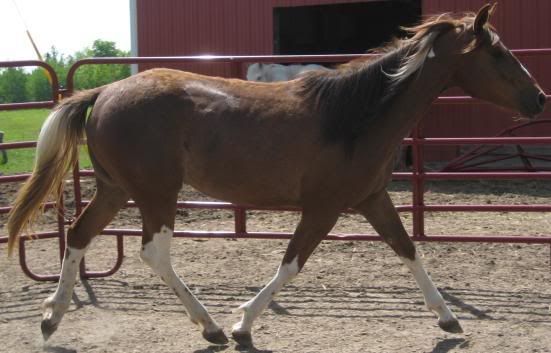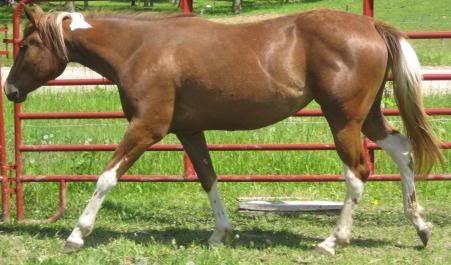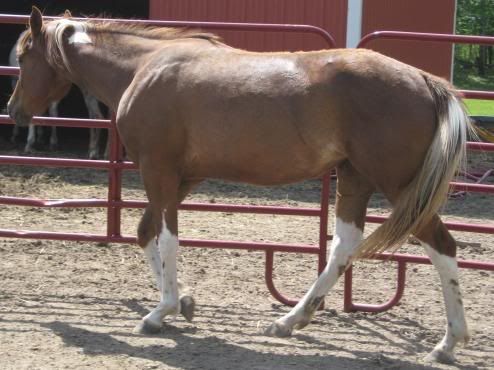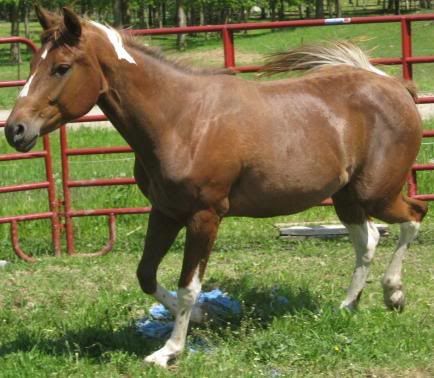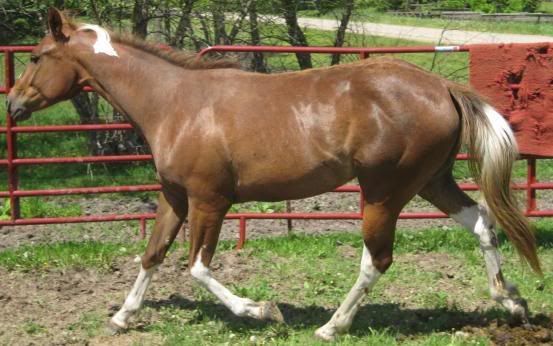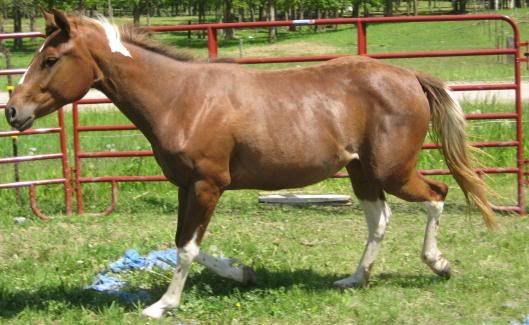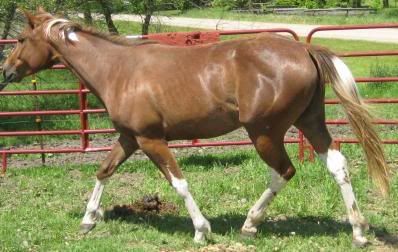 Rain is gorgeous! I love his coloring, & that mane color too!
---
Ride more, worry less.
She's gorgeous! Love her marking too, esp the white patch in her mane!
She's adorable! She seems like such a good girl.
Beautiful, I like her mane the most!!
---
It's been awhile, but I'm back & back in the saddle!
A very pretty little filly. Love the marking on her nose, so sweet. Looks like she was a very good girl for the farrier too!
very pretty - I love her mane!
---
Cocoa - 32 yr old QH, Cherokee - 8 yr old TWH & Toby - 16 yr old QH
R.I.P. Cocoa 4/13/78 - 2/9/11
she is sooo cute!!! Very unique coloring!!!
---