Rain 3 yr old Paint Filly
---
This was just her third ride ever and was listening to cues awesomely and had alotta go, a little too much for what I wanted since it was only her 3rd ride she wanted to trot but I want to make sure she understands good. She's so sweet. I'll add a picture of her sire in there I was not proud of the fact that he was, He's been gelded, broke to ride and now a young gal uses him for trails and cattle drives and she adores him. You can really see where the coloration comes from.
Here's Frosty, her sire.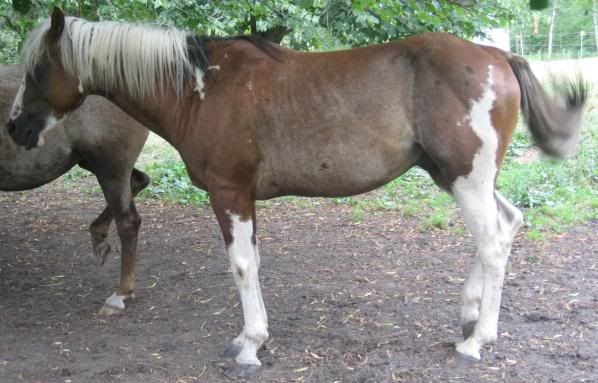 and the attached are her.
She is a very pretty girl. I like her coloring its a litle on the unusual side.
---
When In Doubt Let Your Horse Do The Thinkin
Quote:
Originally Posted by spookychick13
What Lone said.
She has some really crazy coloring. I have never seen a paint like that. Do you own her? or are you looking into buying her?
She' looks good, has a cute face, and I'm a real fan of long mane/forelocks.
---
On the sixth day, God created the Quarter Horse.
On the seventh day, he Painted the good ones.
She is gorgeous! I love her unique markings.
I own her, we raised her on the ranch. Bred and trained. She's really easy to work with. Here are a few shots of her as a baby.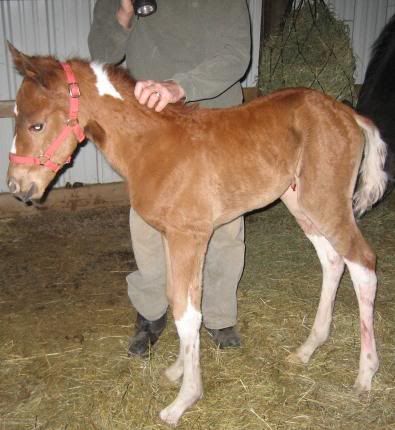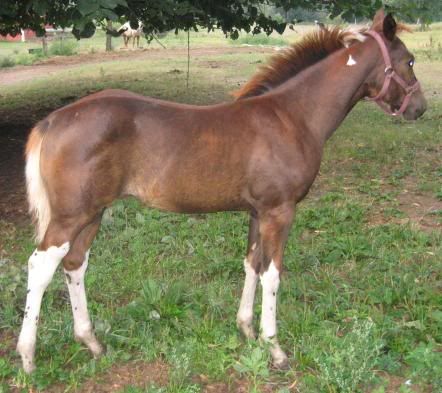 shes gorgeous! how special that you've known her since she was a youngin. 8)
---
Humans are like Slinkies. Practically useless, but still fun to push down the stairs.
Great looking mare! Love her color!