it rains and yet i still ride
---
so today i went fer a ride it was raining but oh well. we had a good 15 min ride down the road behind the school then as soon as i was passing Baileys pasture she started acting up but i continued to push her forward trying to ignore the fact that she wanted to go home right now that ended up with her spooking three times at a stupid for sale sign on the road i made her stop nd look at the sign but i could tell her brain wasnt with me so we went home with a bit of trotting i slowed her down to a fast walk. got home and she was an angel!!!!. rode her with just a halter and saddle on that was great, tried some side saddle she was great i didnt fall off thank gosh, took saddle off rode her in just a halter bareback, i got her to side pass for the very first time!!!! who knew that a short 20min lesson would make me able to do that. and at the end of the day i rode Bailey tackless just me and her nothing on her just me :} she was great i tried to trot but i started to go into a panic attack so i stopped to calm myself down nd i guess bailey was trying to as well because she was nuzzling my leg as if to say its ok... :} Any whoot sorry for the story here are pictures.
Chico and Bailey (can you tell who is who? i know i can :} )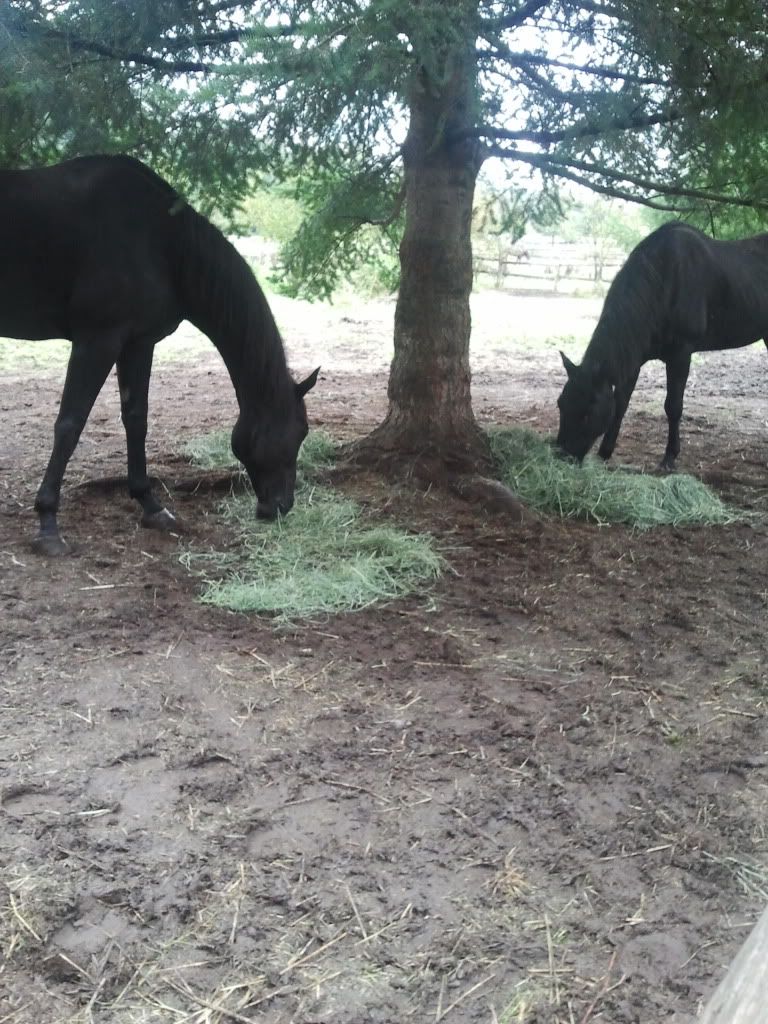 Bailey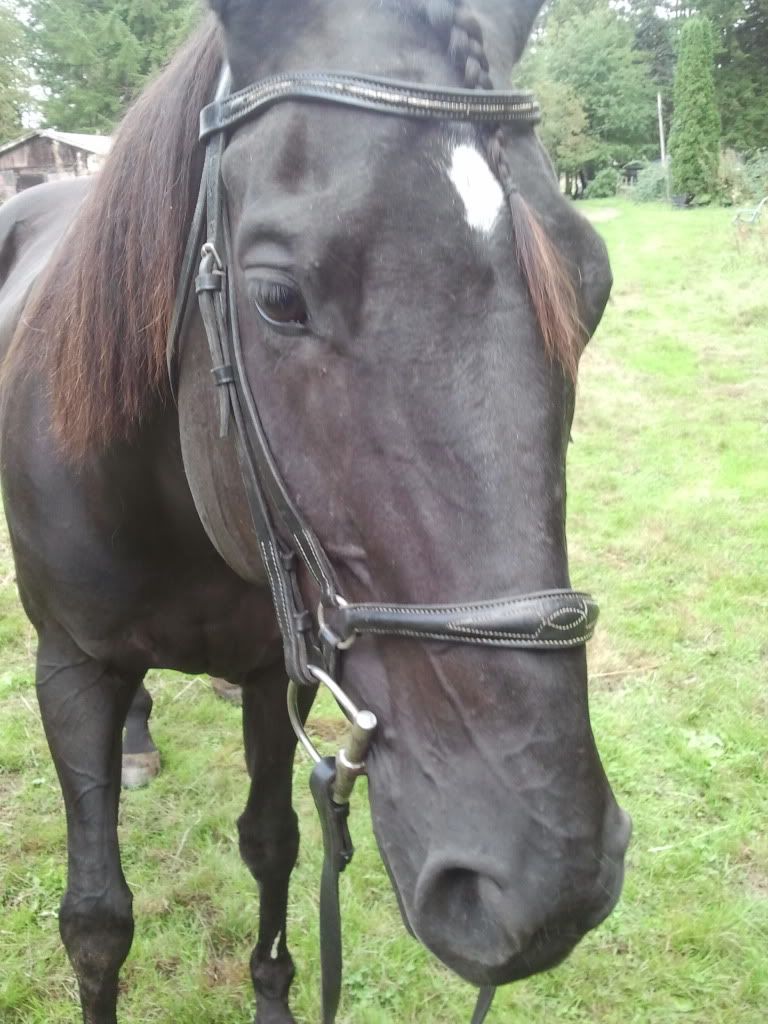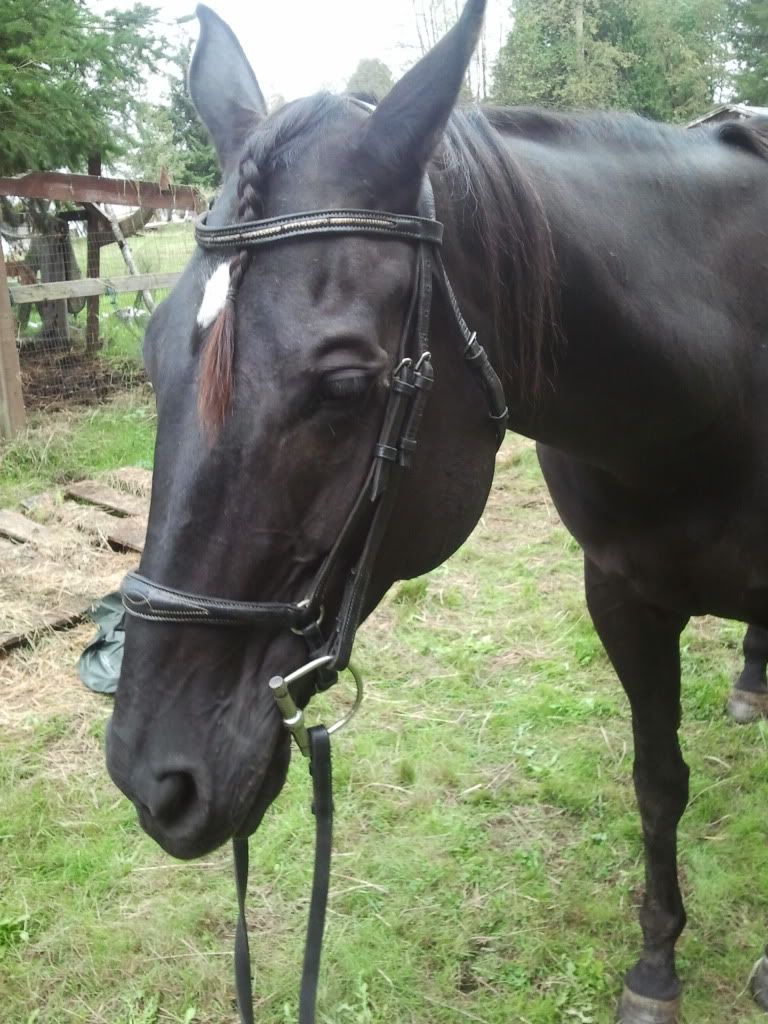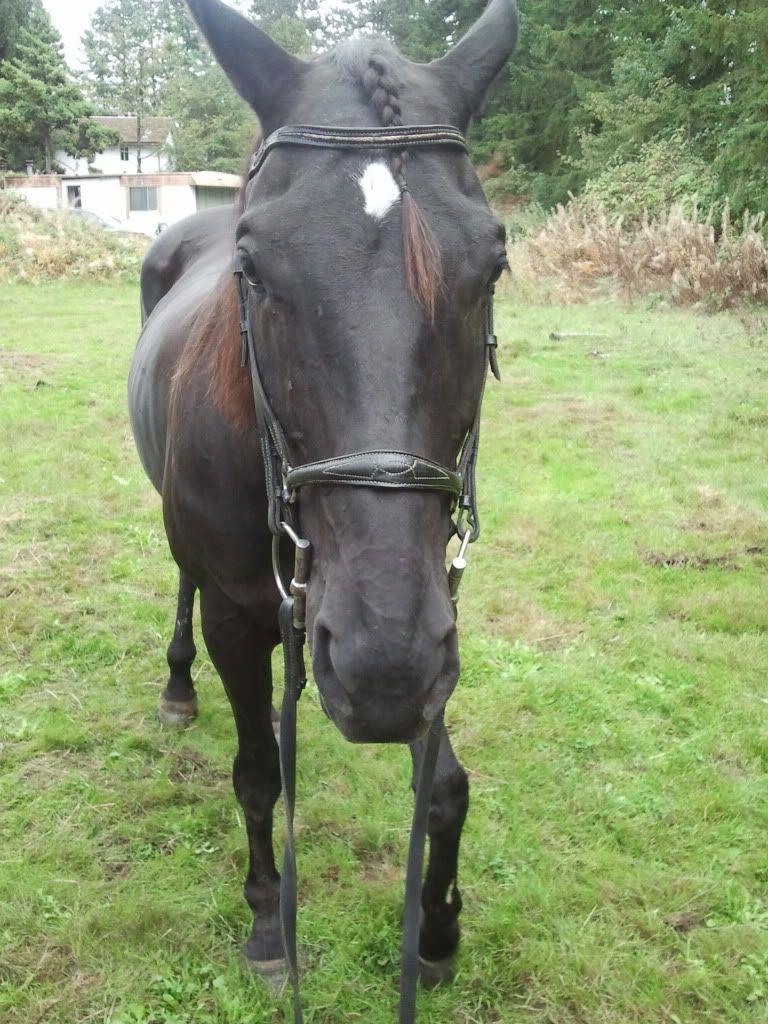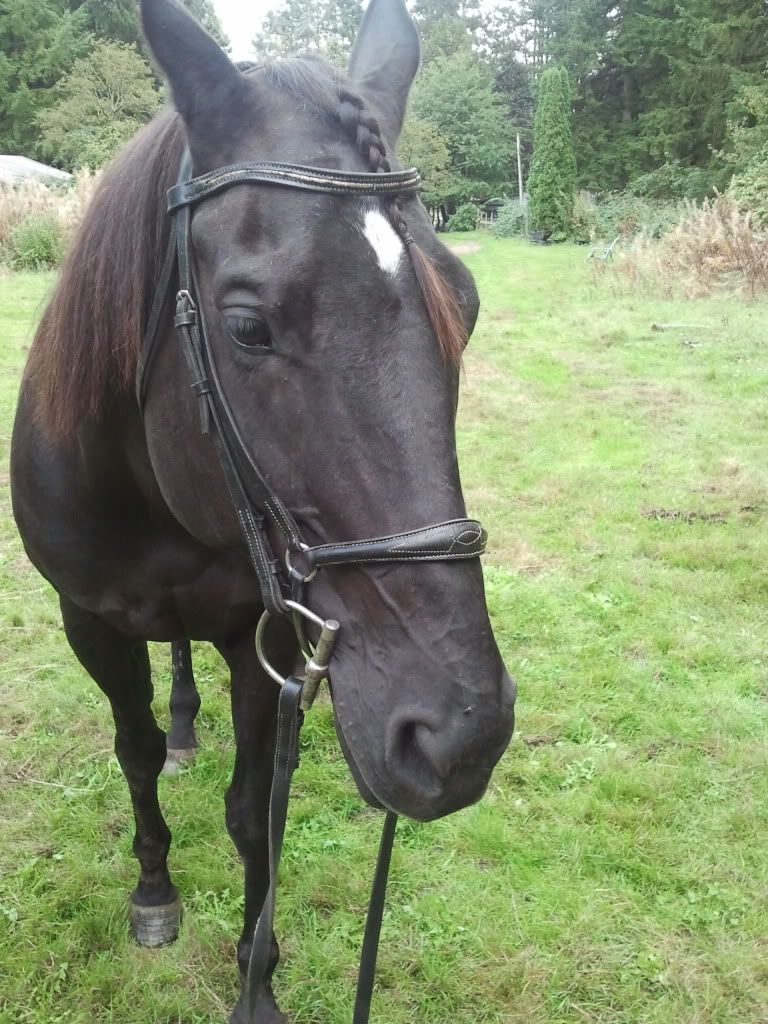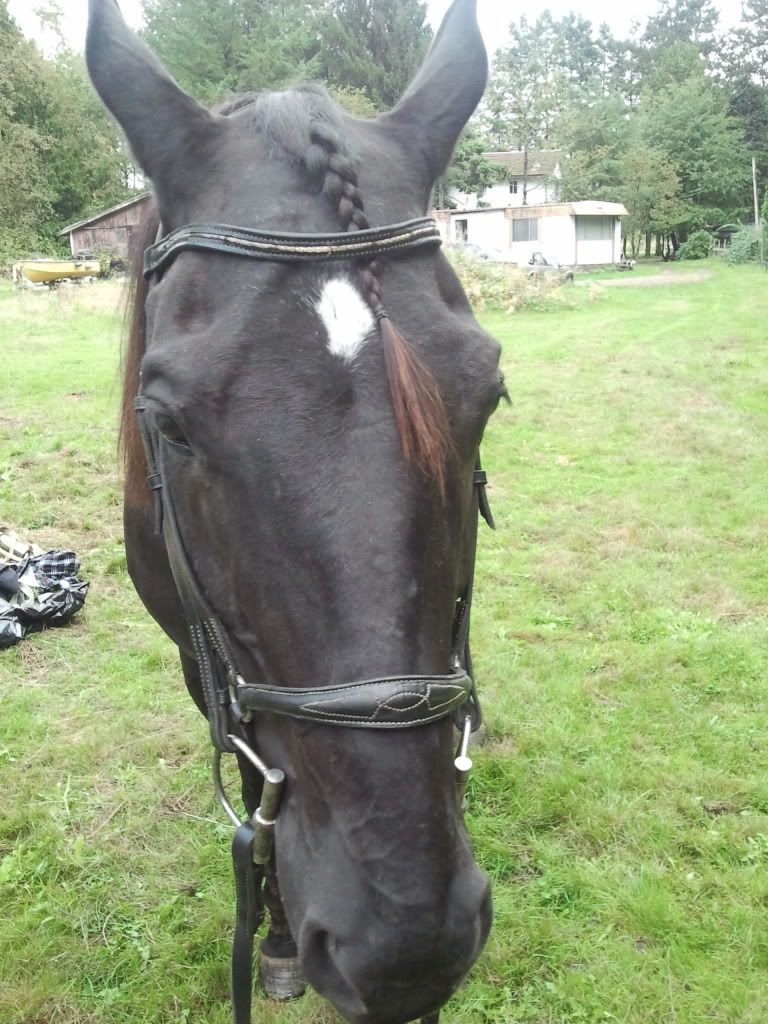 excuse my fat finger in this pic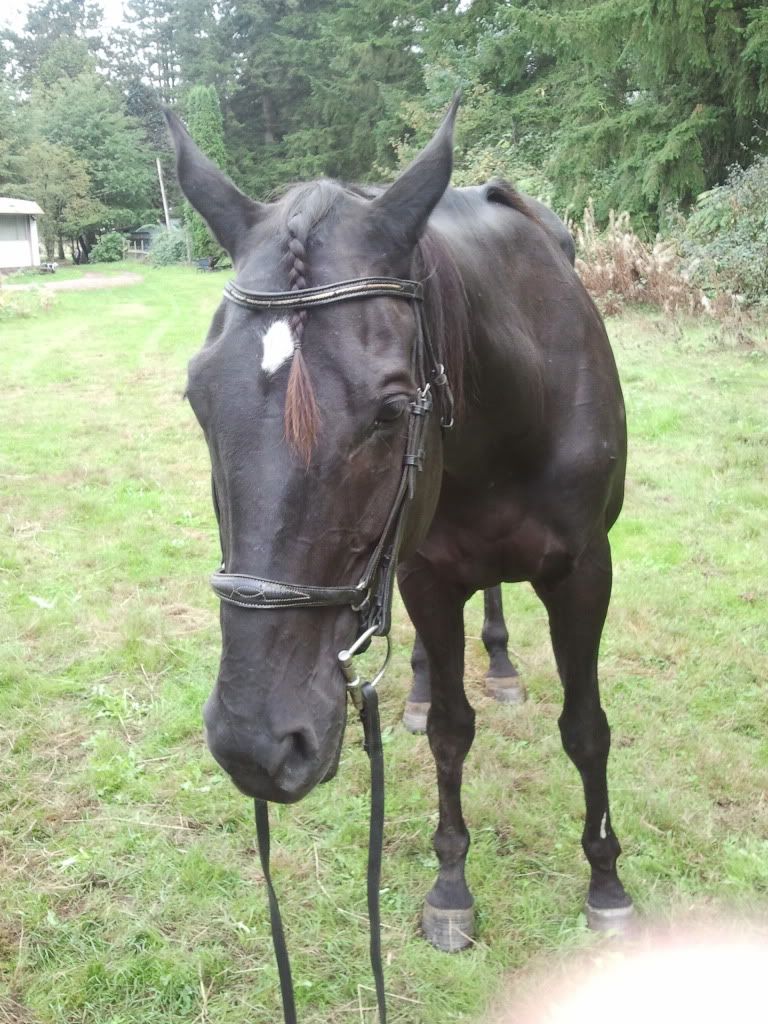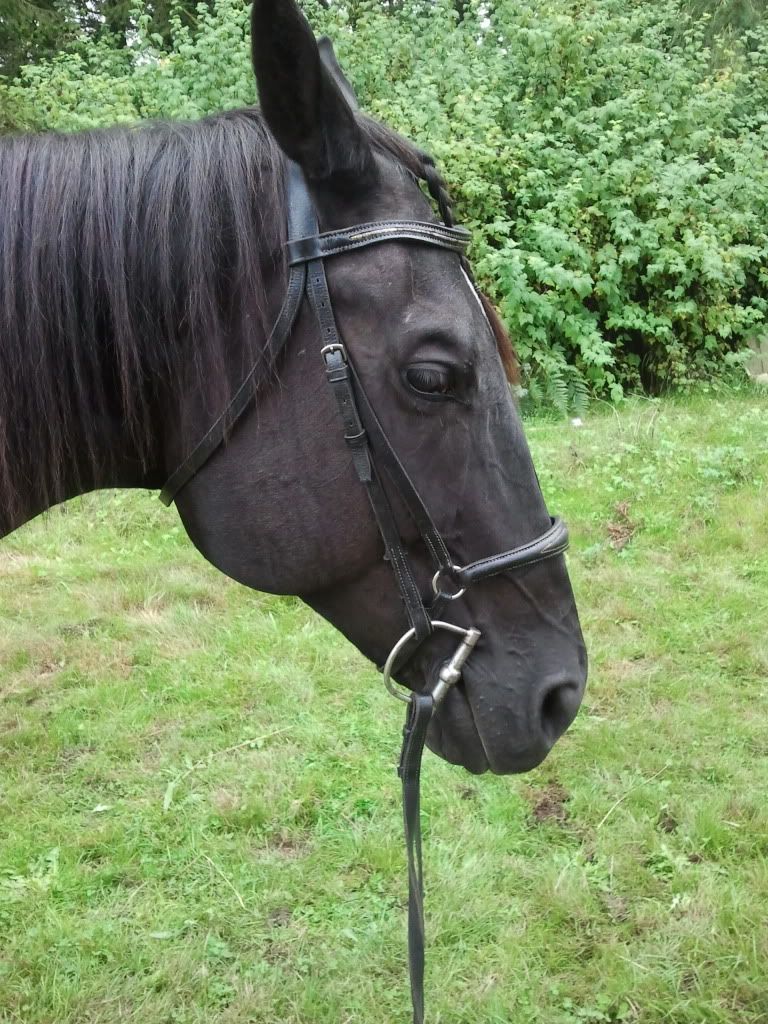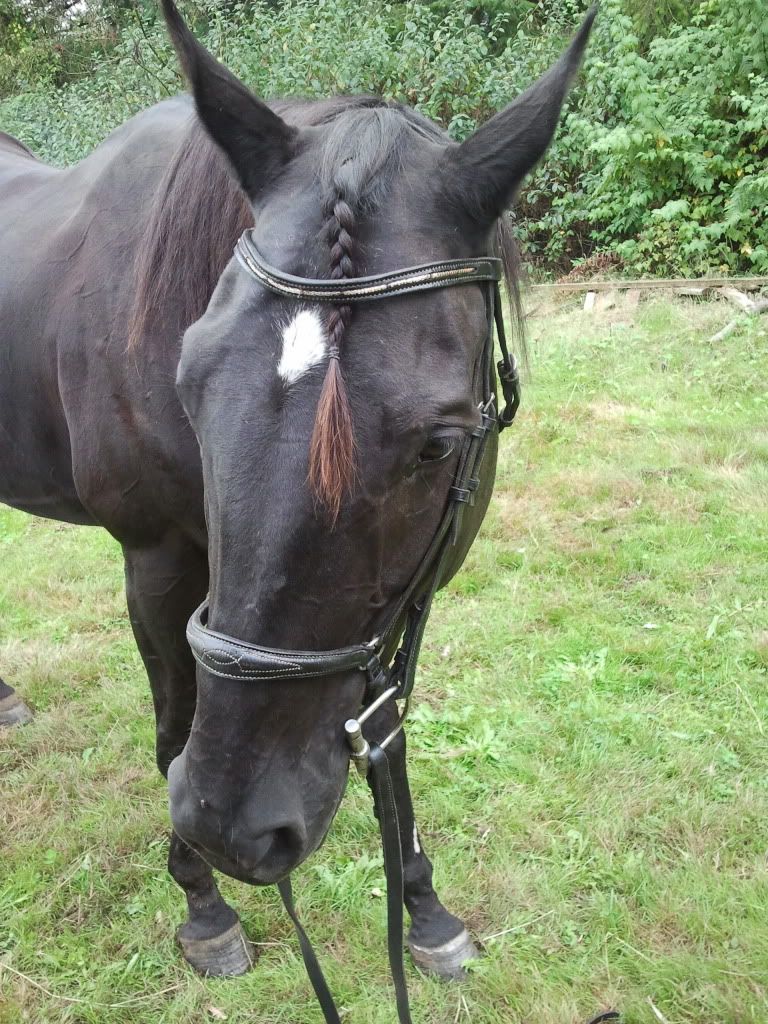 I like your pictures Kailie
good job
---
Country Woman


Pretty horse
---
Even though you've been Bucked, kicked, bit and, stomped NEVER GIVE UP

""You don't break these animals, you come to understand them".
For topline - Hill work I guess?
Nice looking nags :)
---
I am her eyes, she is my wings. I am her voice, she is my spirit. I am her human, she is my horse.