Random Shots of Buzz :)
---
Took a few photos before my ride today and thought I would share since I havn't shared in a while.
Buzz is actually putting on a bit of weight over the time I was gone, his old girth doesn't actually fit anymore lol so we have moved up a size.
Before our ride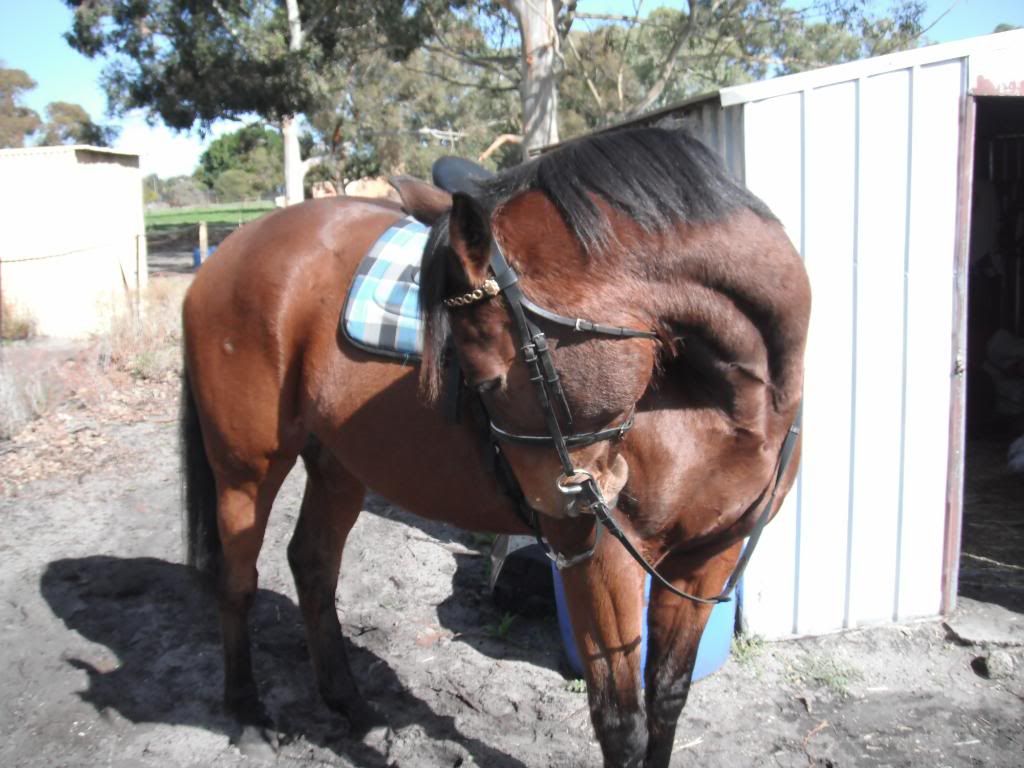 And after, I was actually keen to just walk, Buzz had other plans. We did a lot of this almost walk then trot. We also had a few disagreements in which was the best way to go, Buzz was insisted that the way we came was the safest where I insisted on going forward lol he wasn't very impressed.
He also saw for the first time today a llama (or maybe it was an alpaca(sp) can never tell. The llama was quite interesed in Buzz and came running over at which Buzz went running sideways the forward. Making his dinasour noises.
It was actually a pretty good ride considering it was his first time out in over 6 weeks, and most of the track was flooded (I forgot rain does that lol havn't had it in so long), water jumps should be no problem any more he walked straight into the puddles.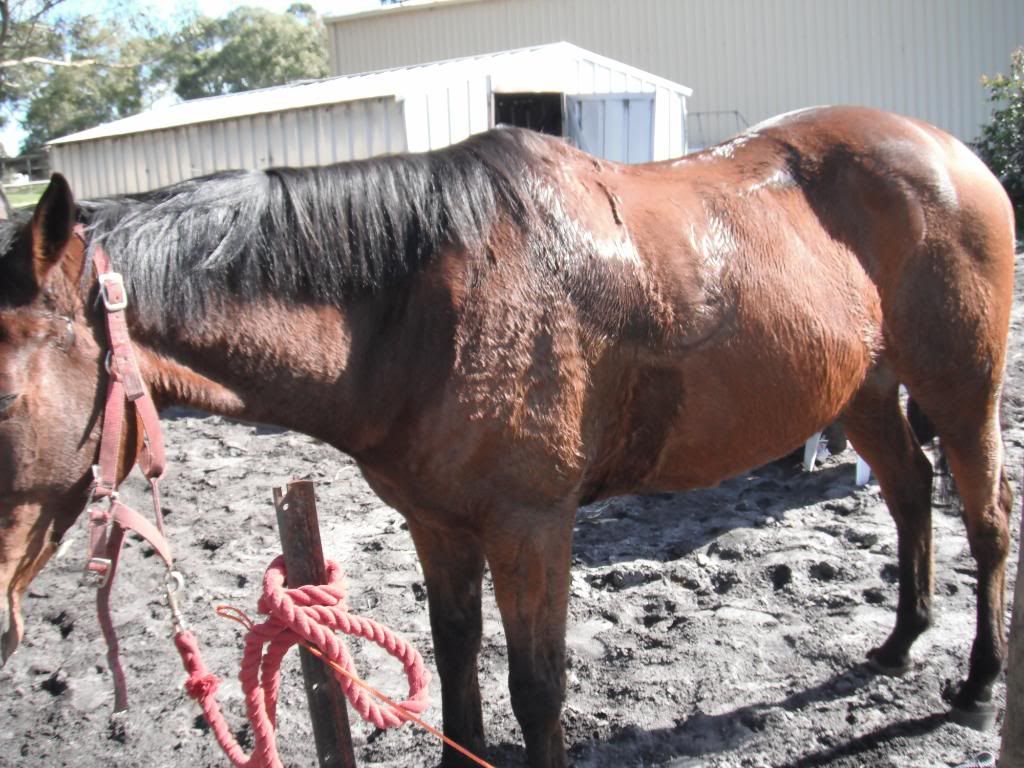 nice roll
This is what he thought of the ride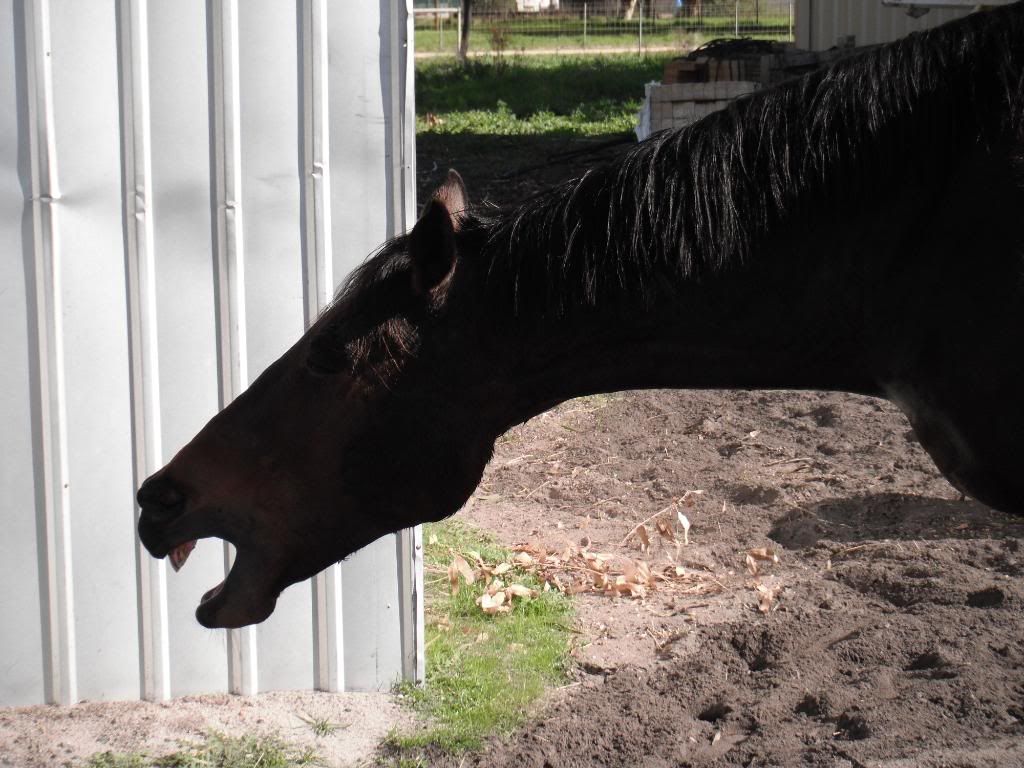 Cute photos! :-D
Posted via Mobile Device
thanks
Aw I've always been a fan of Buzz! Cute browband, btw!
---
Every great dream begins with a dreamer. Always remember, you have within you the strength, the patience, and the passion to reach for the stars to change the world. ~Harriet Tubman
Foal
Join Date: Jul 2011
Location: Beautiful rural NSW, AUSTRALIA
Posts: 163
• Horses:
2
My TB mare makes that face - usually after eating. What was Buzz doing?
---
No matter what road I travel, I'm going home
and if I'm riding a horse I am halfway there.
Thanks Eliz
I got it a few months ago havn't actually been able to ride in it much
Day Mares he was actually yawning lol all that hard work was to much for him