The Rarely Seen Magnum
---
I tried to concentrate on Maggy today because I rarely take pictures of him. Mostly because he doesn't keep weight on good and always looks sooo skinny scrawny when most of our other horses are almost or really are jiggling when moving :S. He's prolly the best tempered young horse we have on the ranch, he was imprinted and has never bucked when handled as opposed to when he's romping around with the group at liberty. He's been saddled, lunged. and bitted Not ridden yet we wait till the 3rd b-day to ride. I can't wait till next year. He's gonna be so much fun. I went to put pressure on the saddle today and decided to see what he ould do if I really pulled on the stirrup. I nearly pulled him off his feet cause I caught him off guard but he didn't freak out at all. Just set his feet back in place and waited. I had to restrain myself from just jumping right on up cause I know he won't care. I just can't wait!! The pictures with just the blanket i was just playing around and actually had it over his face to begin with but dad wanted to play with his face. Anyway the pictures!!!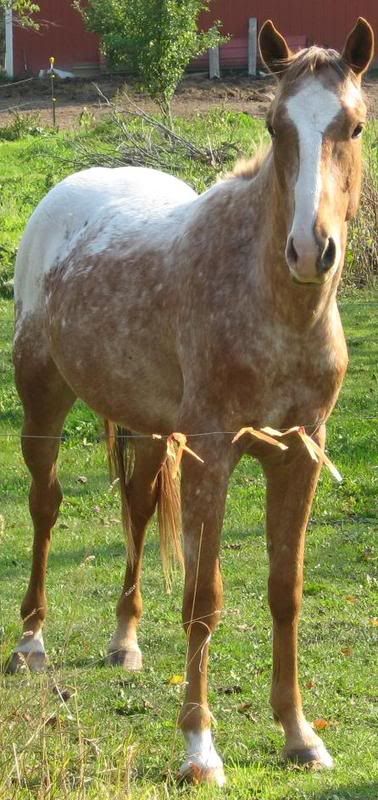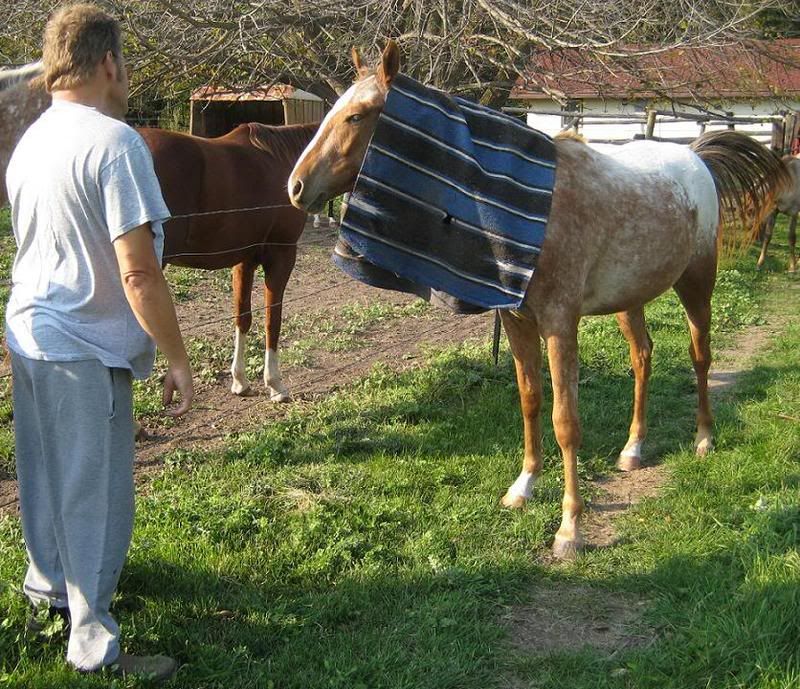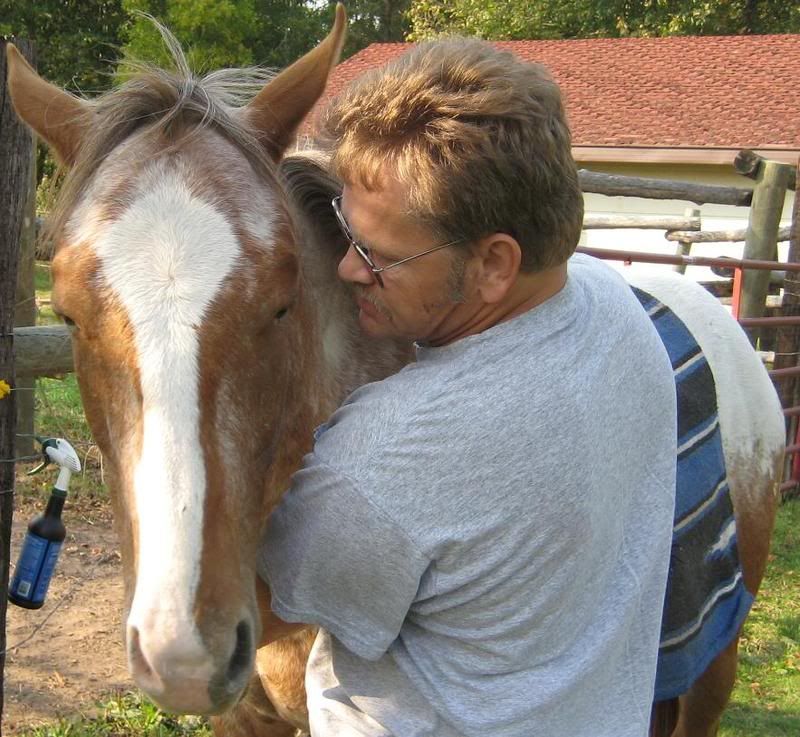 He's so cute! I love the pic with the saddle pad on his neck!!
---
-Horse racing is my passion-
Athena:15y Palomino QH & Shirley's Brittney:8y Bay OTTB
He is really cute!!
---
Ride more, worry less.
he so cute. I know a mare that could be his twin sister
---
I wouldn't be me without horses