Recent pic's of my horses..
---
Can you beleave they had fireworks on Friday!! Honestly 1 or 2 nights is acceptable but fireworks for 3 weeks is ridiculous!!
And my lovely new mare I have never seen one so terrified of them!!
The other day I was riding her in the school and mum came through the pool door and slammed it shut.. Cue poor Belle leaping through the air like she had been shot!! Her hips are healing well i'm hoping I might be able to take her showjumping next Sunday but i'll see how her bad side is.. it's healed unbeleavably well there is now no hole we allowed it to scab over but today my sis brushed off the scabs gently with her fingers as they had shavings stuck to it and we have put wound powder with antibotics mixed into it on her hip.. I couldn't be happier with her ridden she's lovely to ride light and responsive and she's really sweet in the stable she had a weird habbit of putting her nose right up to you then licking your face!!
anyways pic's of her..
Taken yesterday evening.. In the dark so not the best..
Ive only just noticed she moved her back leg as this pic was taken!!
Then of course I can't leave out Jack!! I have recently clipped him I always leave bits tho he's so fidgity it's quite difficult..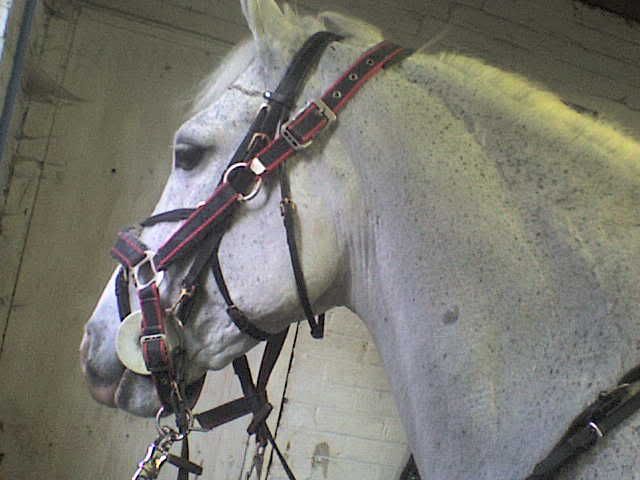 Aww you have some cute horses there!
Just had a wee laugh... I know halters/headstalls are different all over the world, but just found it odd to see the head piece done up on the opposite side that we do them here in NZ! So weird how things are changed!
x
---
♥ Seoul Searchin' for the Lovebug ♥