Green Broke
Join Date: Jan 2010
Location: south of nowhere, north of nothing
Posts: 4,643
• Horses:
6
Subbing for when I get home lol
Posted via Mobile Device
Trained
Join Date: Sep 2011
Location: Germany- but not German =D
Posts: 5,151
• Horses:
2
How many do you want??

First two are Duffy.. the ginger monster sized mare I bought and worked with. She was 18.1hh, big and powerful... too much horse for me but a great experience none the less!

The third is my first "proper" horse. He was 19 in that picture. Perfect school master with some less than perfect manners at times. Absolutely brilliant horse who I parted with.

And finally... the CRAZY stallion. DOBBIE. The cheeky tongue picture and the next were the three year old stallion I brought home, and then him developing after that.. sorry to those who have already seen these billions of times ;D
first and third time of being on my horse. He is a 4 year old, not working hard yet at all
Old riding pictures don't count to me anymore - those horses are out of reach. Later I hope to get more pics riding another horse for my friend.
---
I play games with Hulk and a fire breathing dragon.. Love it.
Quote:
Delete, I'm right there with CLP, I hope you are able to get back to it soon. I know I'm a long way from you but if you ever find yourself in the TX panhandle, you are more than welcome to swing into my barn and help yourself to any of my monsters.
Thank you Smrobs, that really means alot, especially from you! If I were to come around, your big black monster might come up missing
I have quite a lot of pictures. Old, because I don't ride anymore. I might start a little this summer again.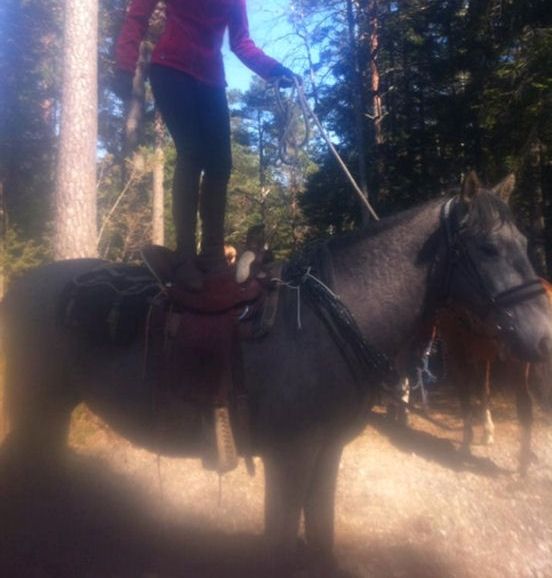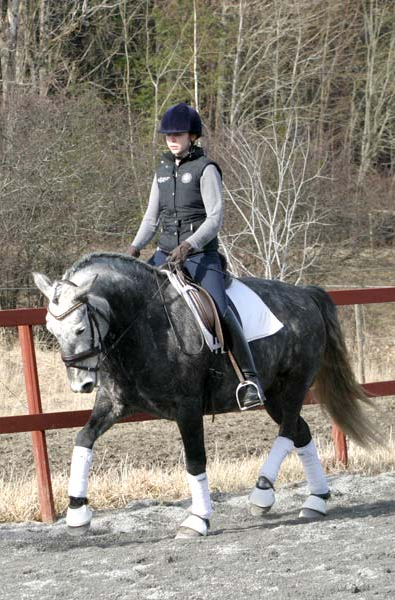 I love this one!
Green Broke
Join Date: Jan 2010
Location: south of nowhere, north of nothing
Posts: 4,643
• Horses:
6
---
Last edited by Roperchick; 06-26-2014 at

02:26 PM

.
Here are a couple with my mare Isabel:
My favorite riding pic because it was just such a pretty day.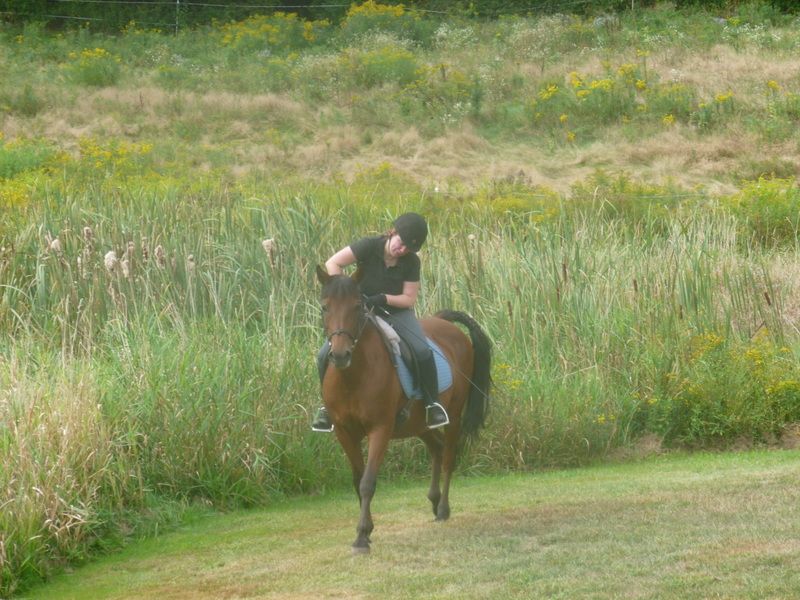 I kind of like the lighting in this one, though this is making me realize my saddle really is too small for me: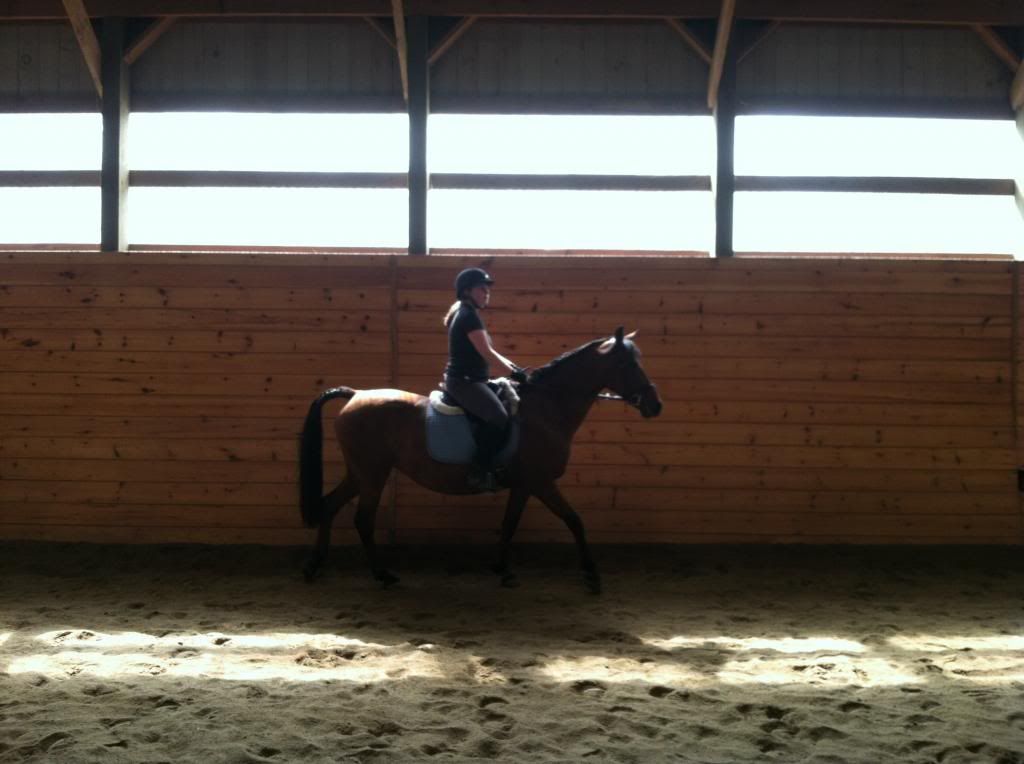 One of our first times outside this spring, still looking a bit wooly:
this picture is about 3 years old but it is the last time I have ridden, lol. This is a horse I leased for a while. OTTB, he was fun.
---
Mom to Paden
(2013 APHA Overo)