riding socks western
---
So yesterday i rode my horse western. She was very good. We did some cowgirl dressage.
I made up a test in my head and just trotted around the arena. It was fun.
Here is a picture Socks tacked up in western. Sorry if the picture is big.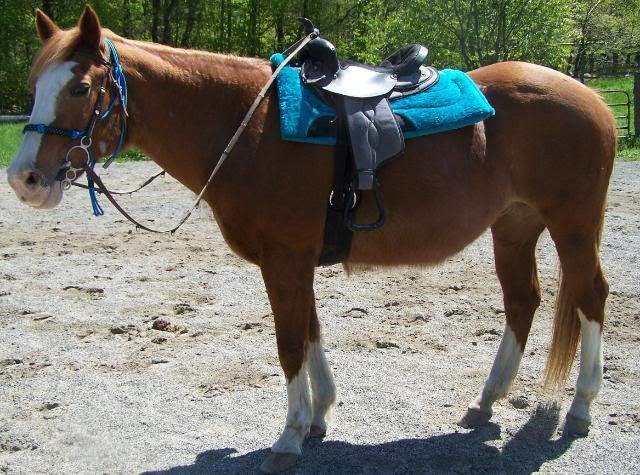 I love the elevator with the headstall! What a cutie!
---
Chris: Only REAL men wear breeches!
Razz is my favorite Sorrel person... Er, horse.
Thank you for your comments. Its not a headstall. Its an english bridle. I just took off the noseband so i can put the rope halte on her. :)
Socks is going to be 22 next month. Doesnt she look good for her age.
Yes she does !
I thougth she was maybe 12 or 13! :)