Riding Zeus (picture heavy!)
---
Details from today: ( you can skip it if you want ;] )
Ate dirt today!
A friend came out with her camera to take some pictures but I'm so sad she missed my uberfail fall!
Anyway. Got there early before the horses were turned out so Zeus was happy to socialize with us and was ready to go! Was a little excitable today. Started off well, and all was fine until the first canter. He was being a BUTT so instead of making him halt when he ignored my aid to canter I got mad and chased him into it, which wasn't a good plan considering he was so up. He got pissed and leapt into the air, landed, kicked out his hind feet and did some horrible twisty thing with his back. First actual buck he's ever given me. Would have sat it just fine if I wasn't being an idiot and leaning forward. Obviously I slipped off. Wasn't a hard fall but don't remember at all how I landed. Hopped back up before he was even too far from me. He of course proceeded to buck some more and gallop around the pasture like a mad man. Made one lap and than allowed himself to be caught. Got right back on. Walked on a loose rein to chill him out. Did a lot of slow, calm trot circles, serpintines, etc, but he was bracey and stiff, which was expected. Cantered in the opposite direction first. Just half a lap before he got too quick and than back to the trot. Then cantered the direction that he got me off on. He tried to pull the same stunt again, probably to see if it would work a second time but I pulled him up and made him canter nicely. Same as before, half a lap, and called it quits with that for today. Then hopped him over a crossrail a few times, knocked it down the first time, whoops. He wasn't paying attention and I wasn't paying attention to him so we both failed. Got a long distance the second time but nailed it the third time. Than I took him over the grid we have set up once and was done with the arena work.
Went off the property to the ditch filled with water that we splashed in on Thursday and played around. Trotted and cantered through it. He got soaking wet and loved it. Brought him back, hosed him down and turned him out. He was feeling good and cantered around before settling down and going to eat his hay.
How cute!
Me and the Butt.
Warm-up.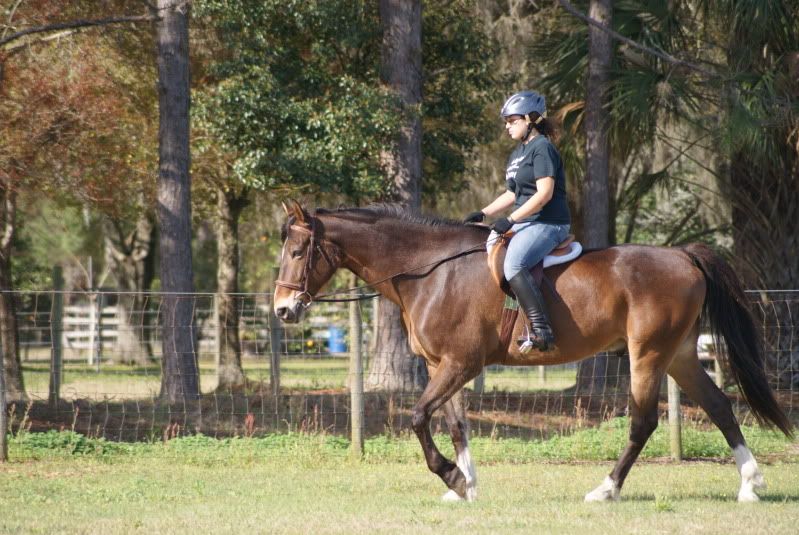 It was such a nice day.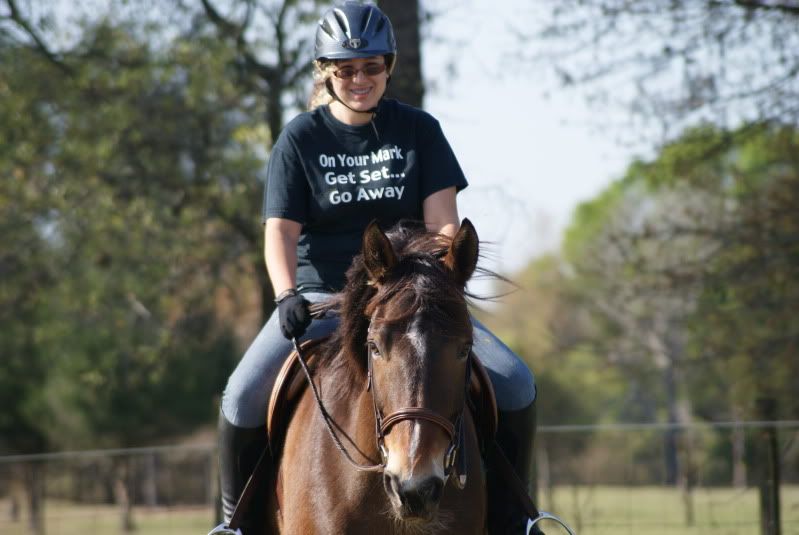 My friend is all artsy.
Ha ha, look at his silly goober face.
Bored pony is bored while I talk to my friend.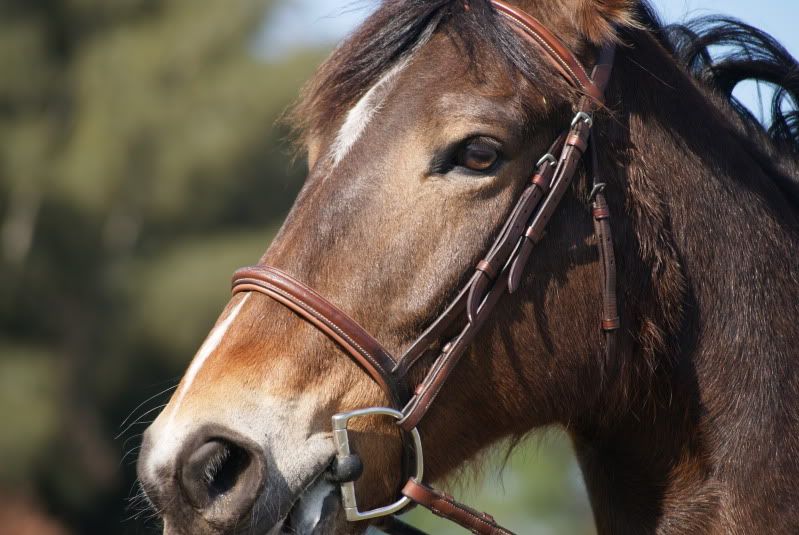 Warm-up trot. Did not want to move forward, ha ha.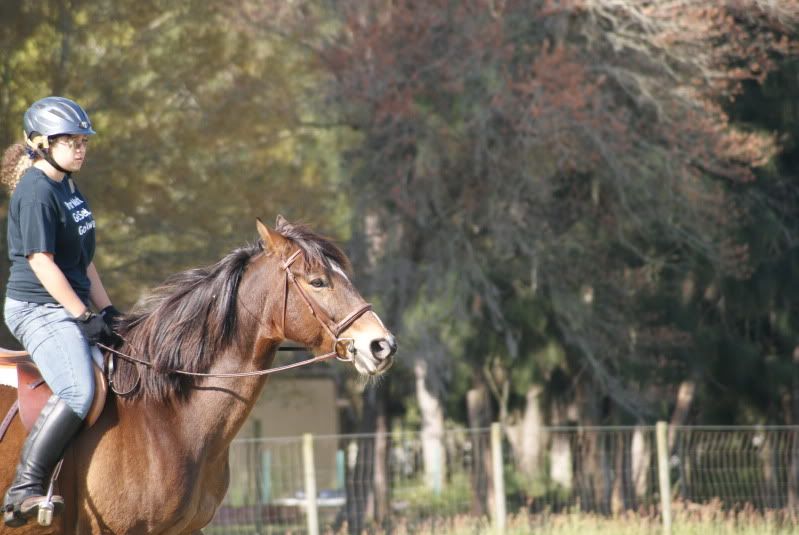 Some sitting trot, and holy crap do I need to pick up my hands.
Ha ha my face.
---
I give myself very good advice, But I very seldom follow it
Continued.
More stretchy walk.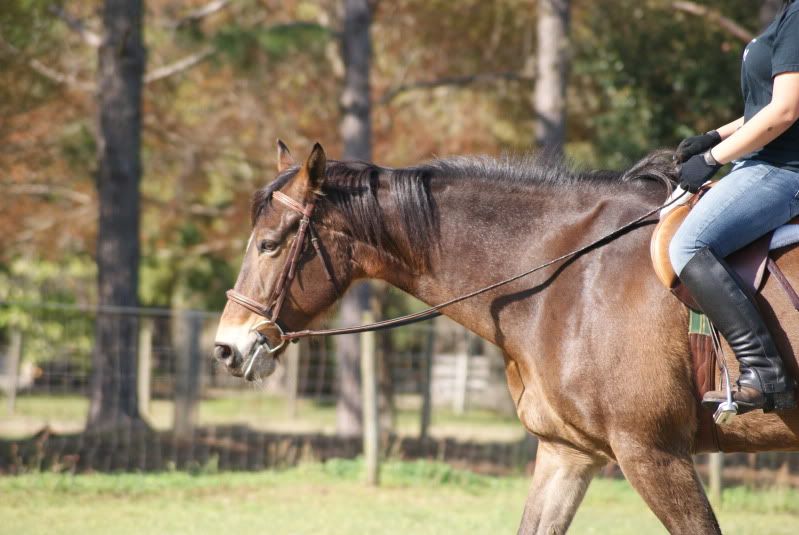 Looks so serene.
Love the mane!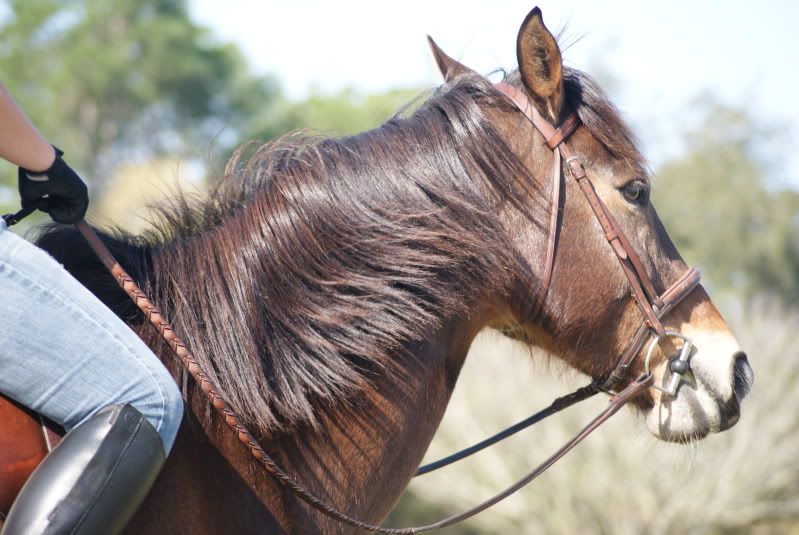 All the rest are from after I fell and you can see how tense he is.
:/
Trots.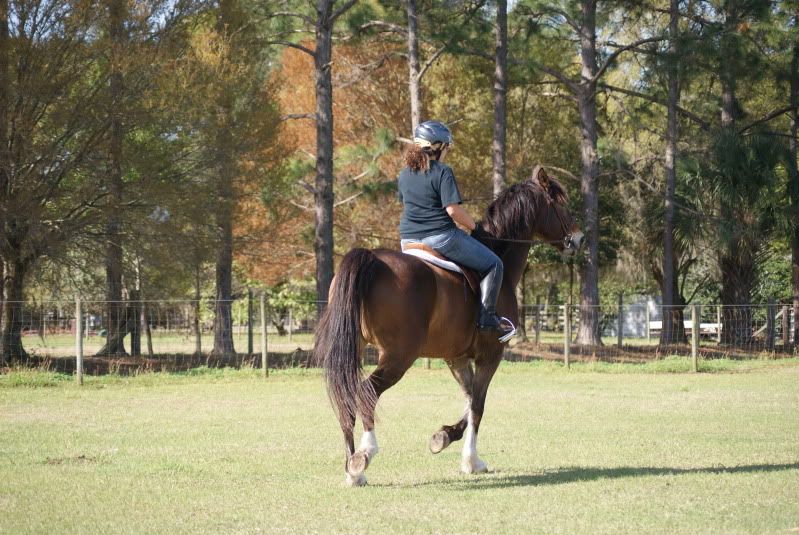 Tantrum when I asked for the canter.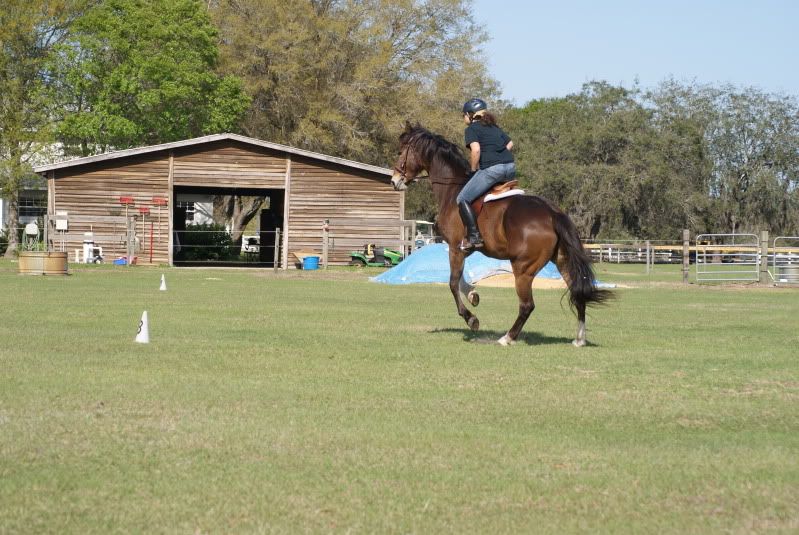 HA! I win.
Bracing for all of these trot pictures.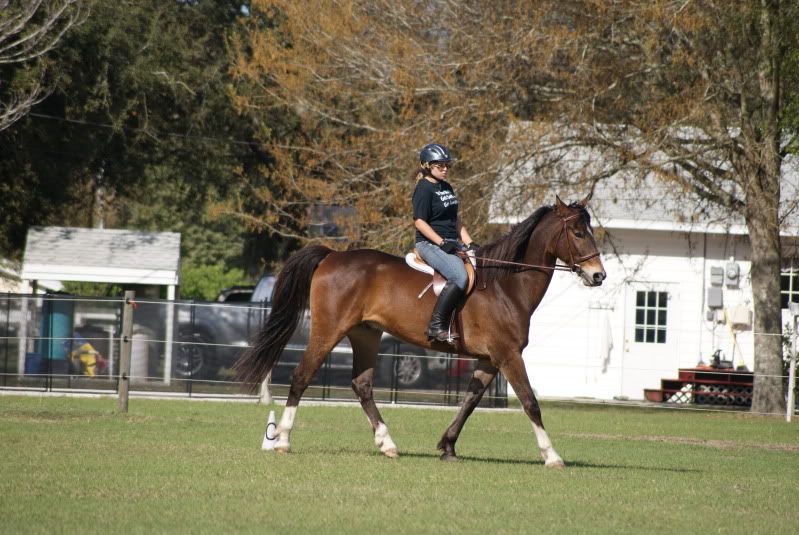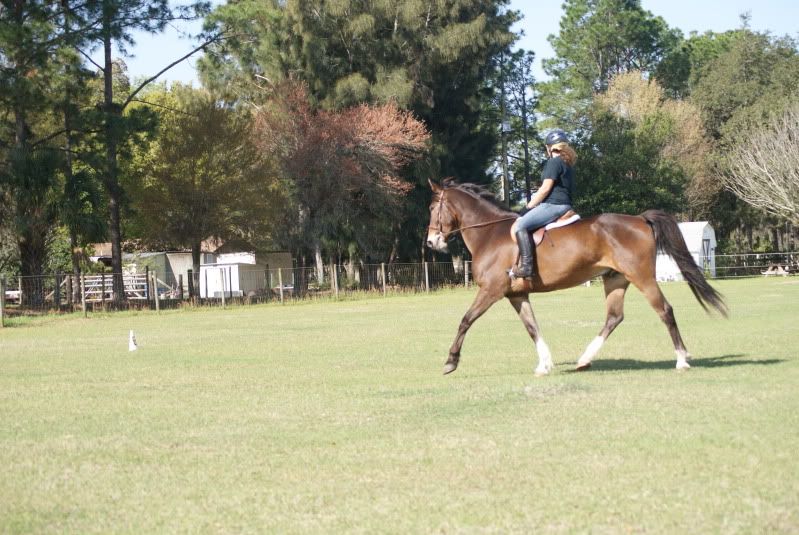 Looking cute, and my shirt riding up, ha ha.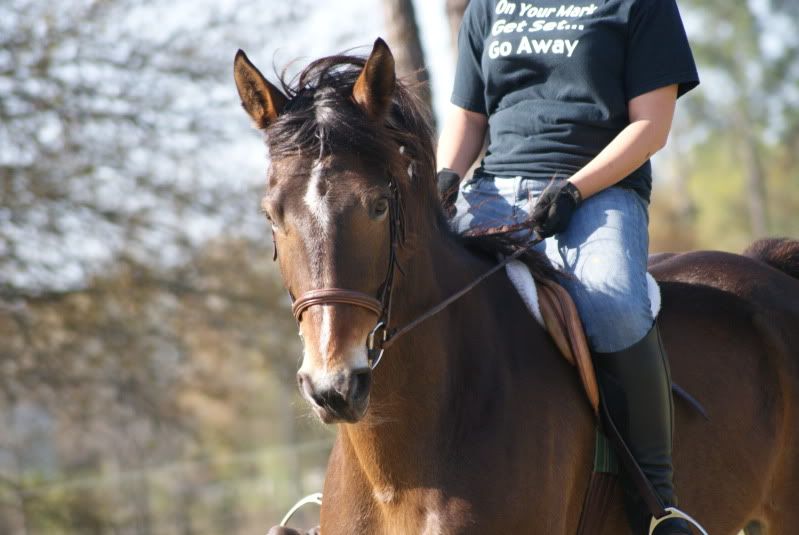 Nice relaxed canter. <3
Being artsy again.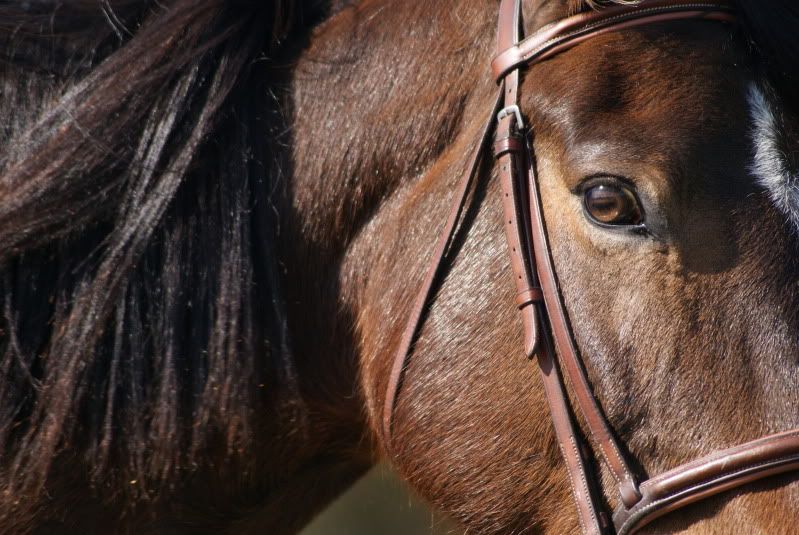 More trots.
---
I give myself very good advice, But I very seldom follow it
And again.
Walk.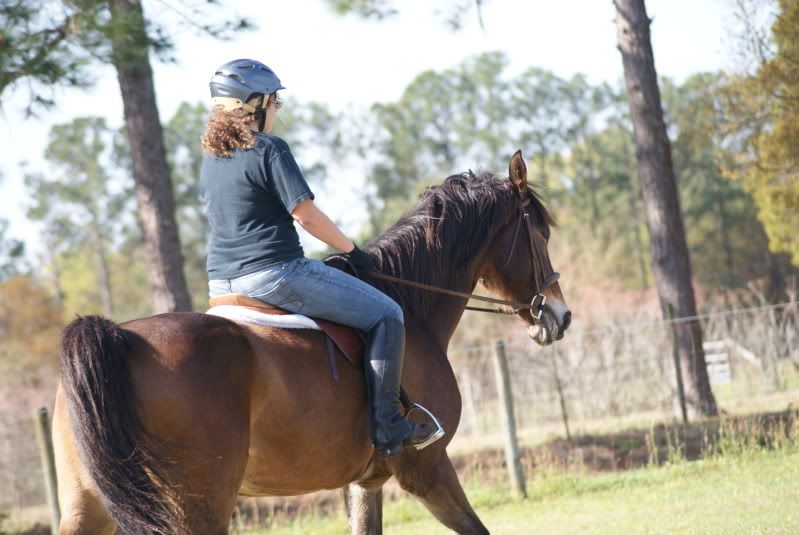 Jump!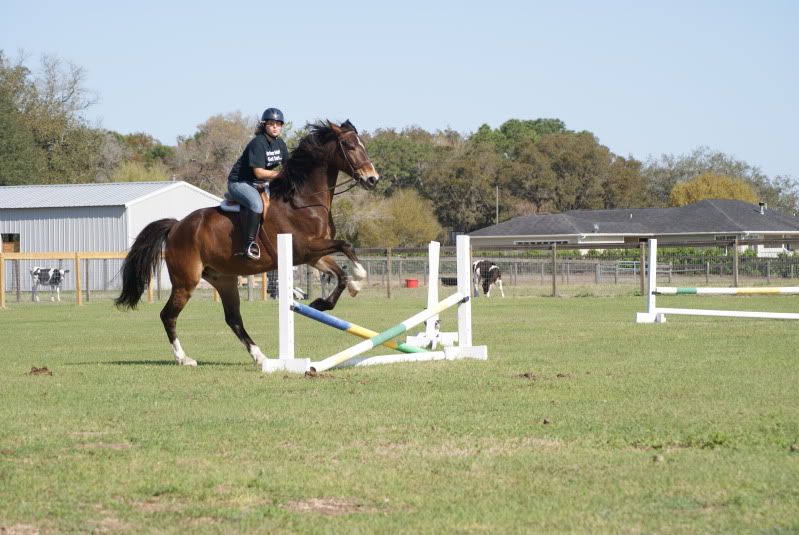 I sat down too early and messed him up. I try to laugh at my mistakes.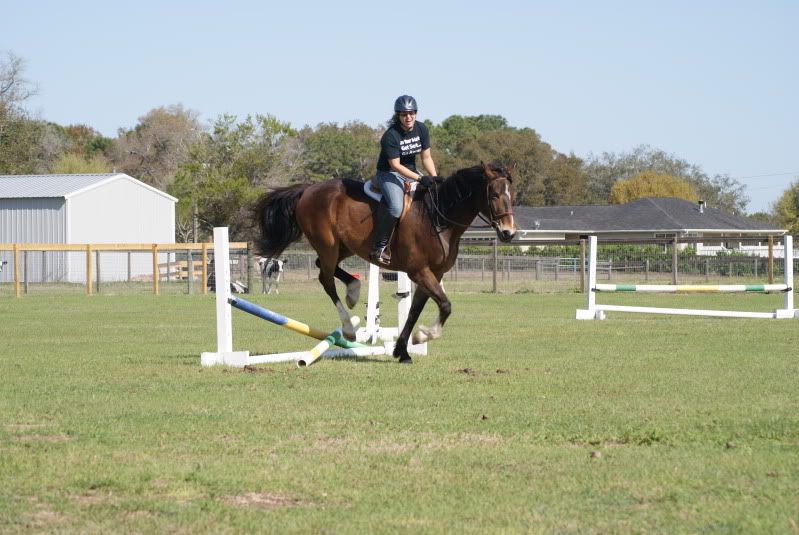 Jumped it once with it still down, ha ha. Superman!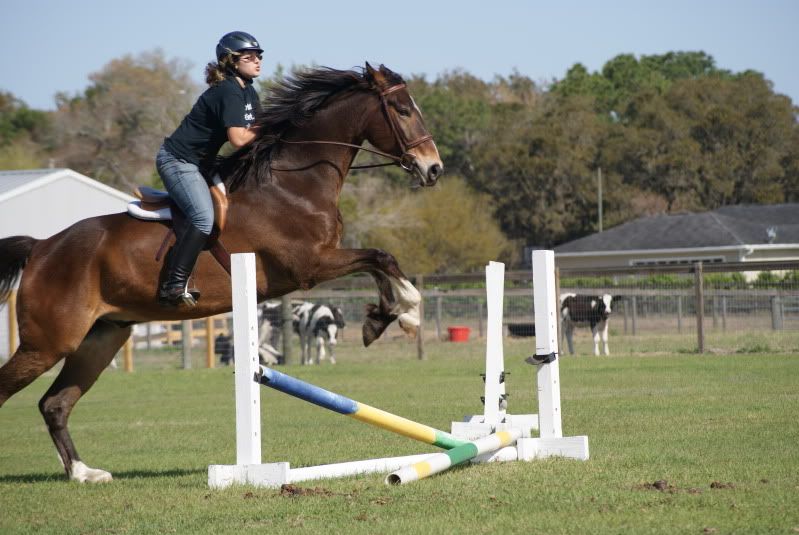 Landing.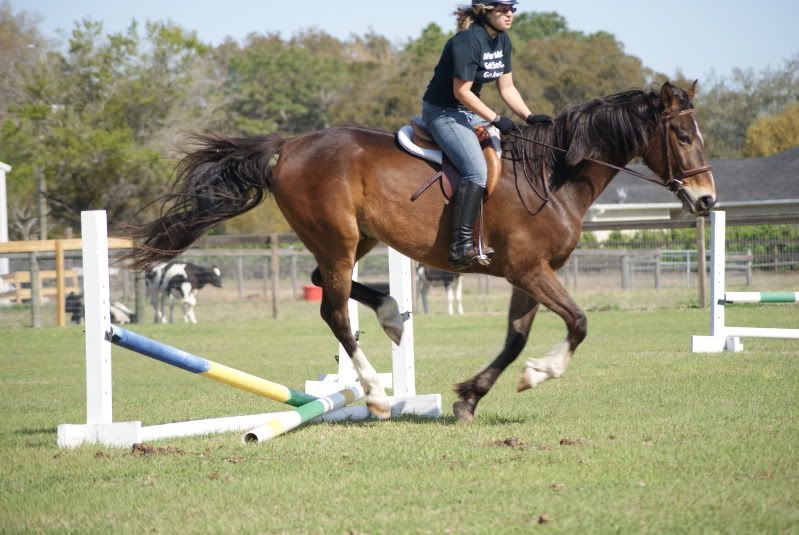 Little bit of sitting trot in between the poles.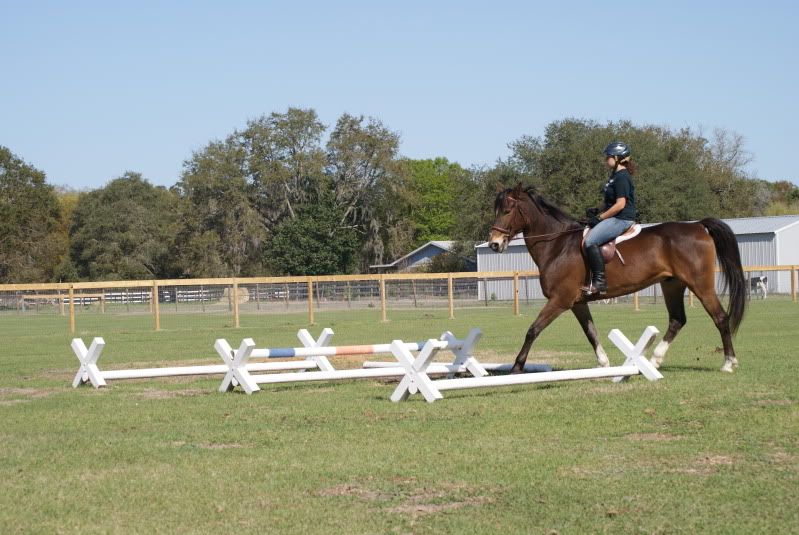 Stupid shirt. He is cute.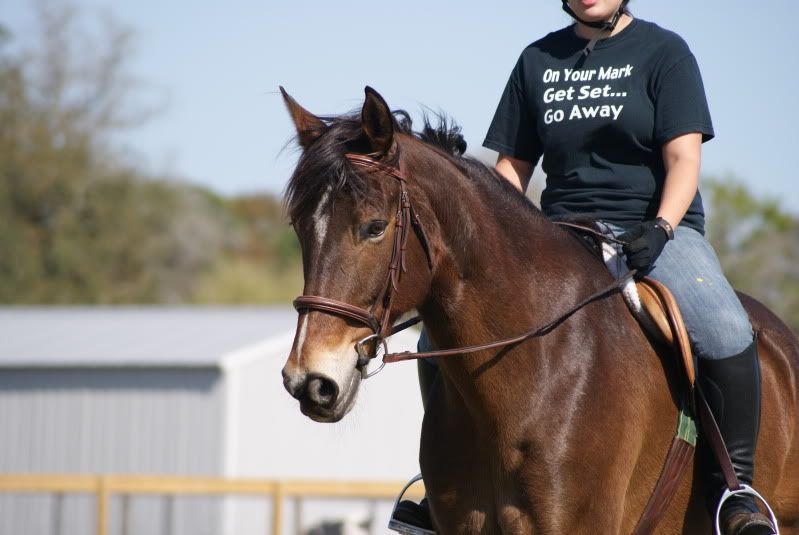 Grid! None in the air though. :[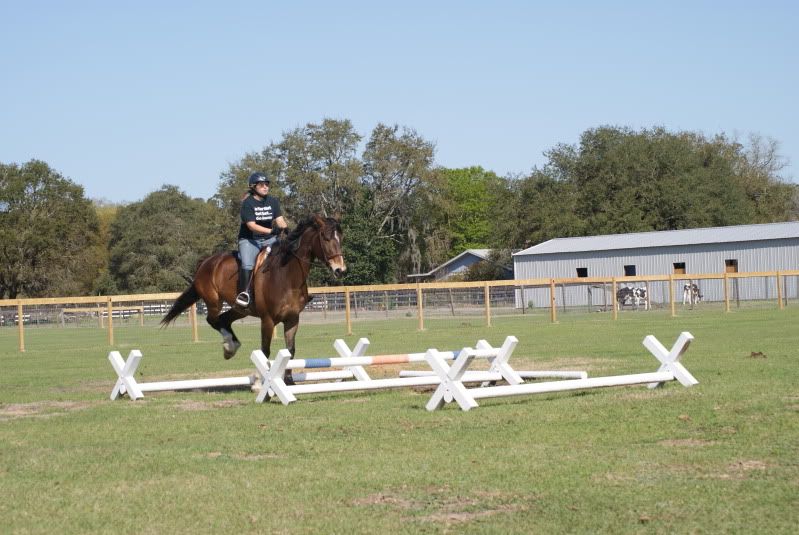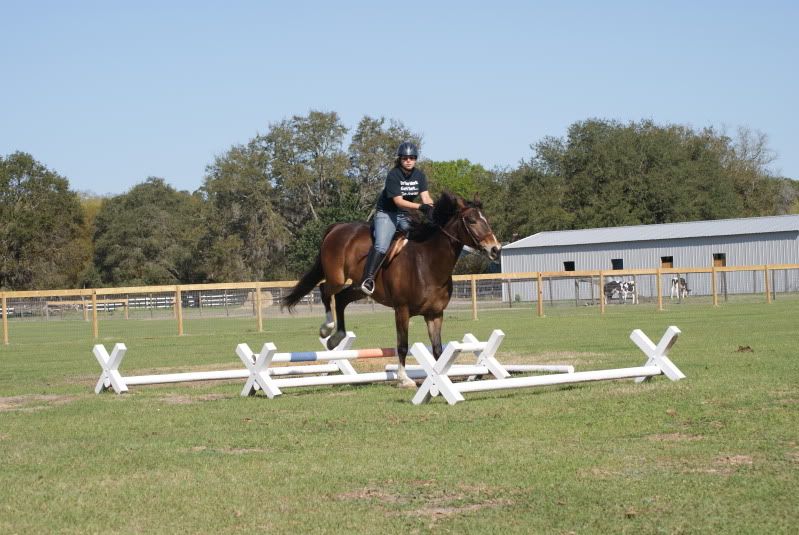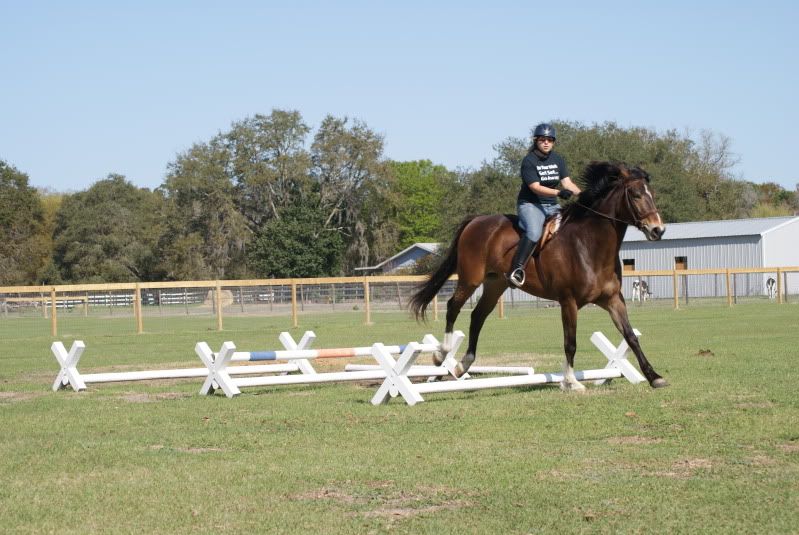 Then we found the water!
Trotting through.
He loves water.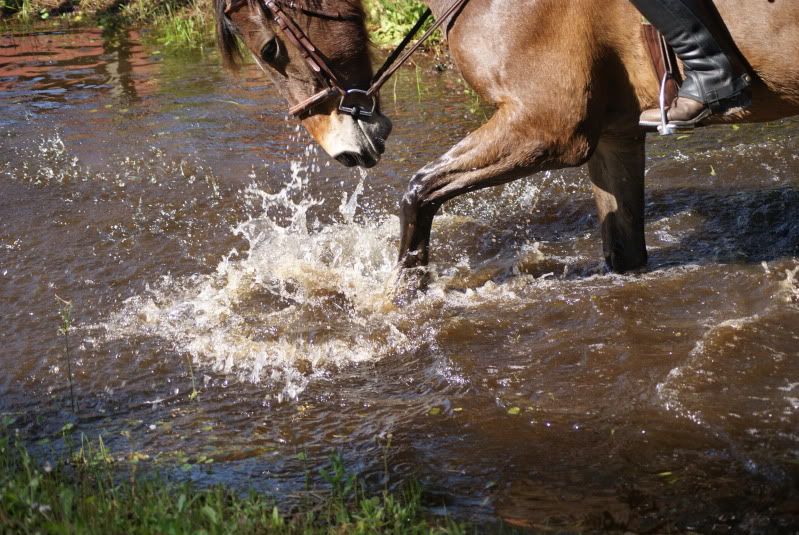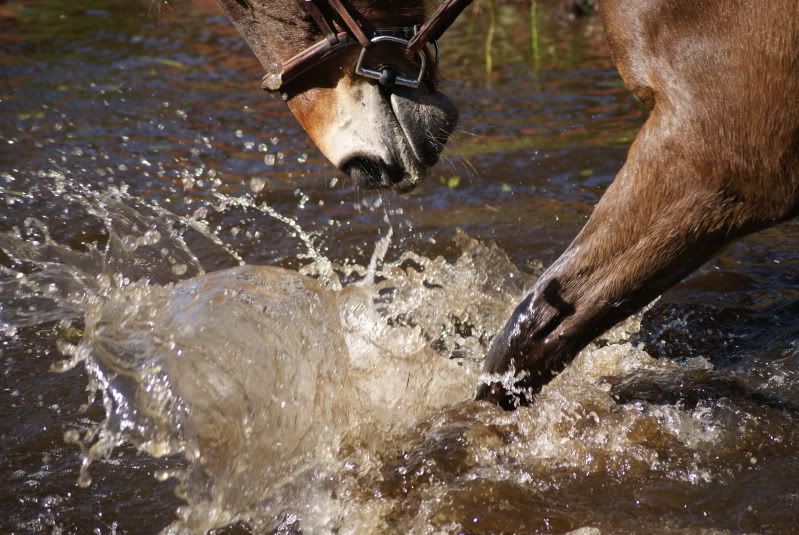 ---
I give myself very good advice, But I very seldom follow it
Last time!
Leaping out of the ditch.
My very favorite of us!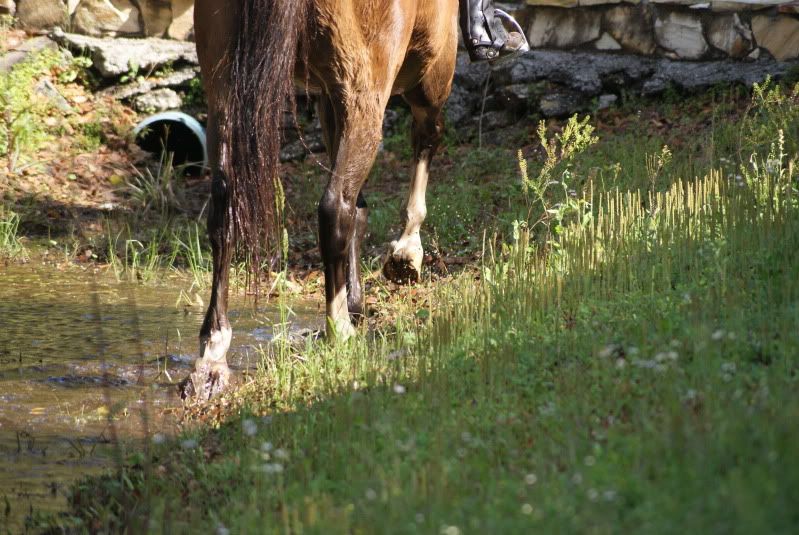 Like this one.
We were having a blast.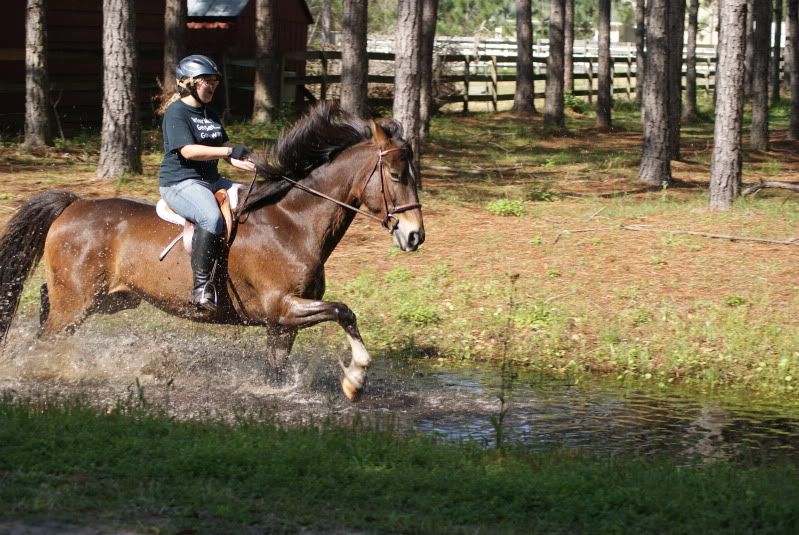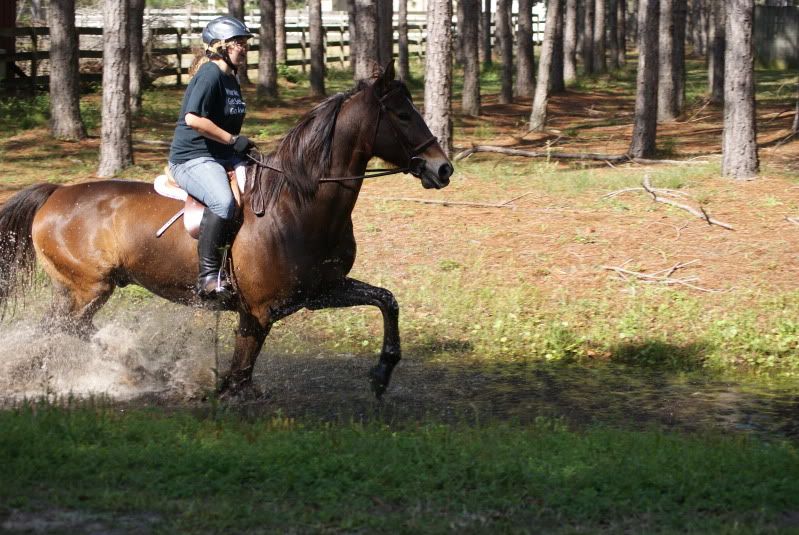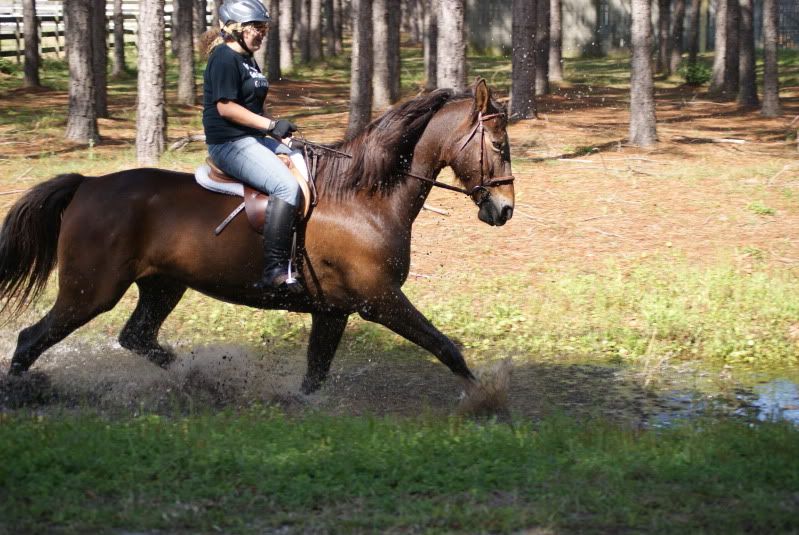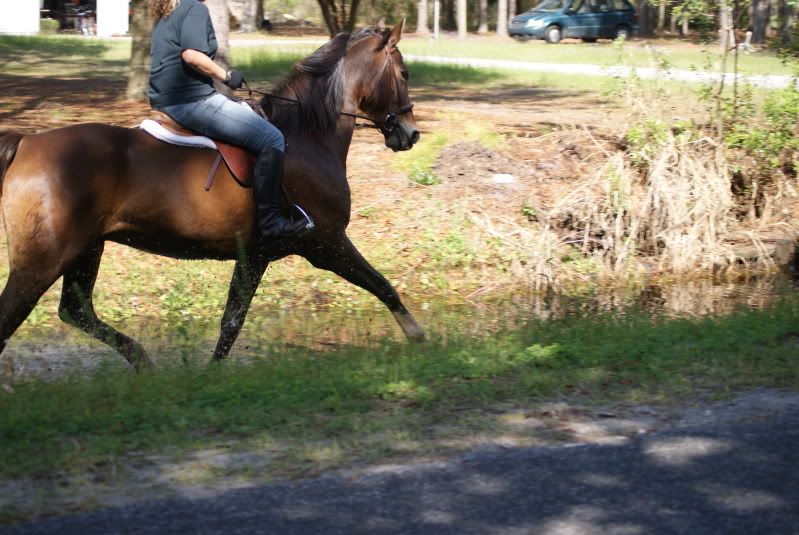 And that's it! Thanks for looking!
:]
---
I give myself very good advice, But I very seldom follow it
Aww, sorry you fell! BUT if it makes you feel better, I had an epic fail too today :P lol.

LOL - love your comment about your hands, crack me up.

Great pics though! Zeus is so handsom. I love the big smile on your face in the shots! You both look great together :) :)
---
Awww! You two are so cute together!
He looks so long in all these pictures! I never really noticed that before. O.o
Looks like you guys had fun. =D
---
Fabio - 13 year old Arabian/Lipizzan gelding

~
Rest peacefully, Lacey.

Great pics!!!
---
"The ideal horseman has the courage of a lion, the patience of a saint, and the hands of a woman..."
Zeus is absolutely gorgeous.
Despite the fall, and him being a butt over it all, looks like you had a blast, especially in them water pics!
And I like your top, made me laugh.
Thanks for sharing!

---
♥ Seoul Searchin' for the Lovebug ♥
Thanks! We do have fun. :]
---
I give myself very good advice, But I very seldom follow it
awesome pics !! he looks huge what breed is he and how many hands? he reminds me of my 18 hand mare. all neck haha. hes so handsome. looks like you had fun =]