Rodeo:English vs Western
---
Ive been dying to see how Rodeo looks in an English bridle, so I took out my old bridle and threw it on him. Its obviously too big, as I had every setting on the smallest size, so he'll have to grow into it. I didnt like the way the bit was tilted either, but it was just for a few things today, so no biggie.
Anyways, here are some pics of him from yesterday....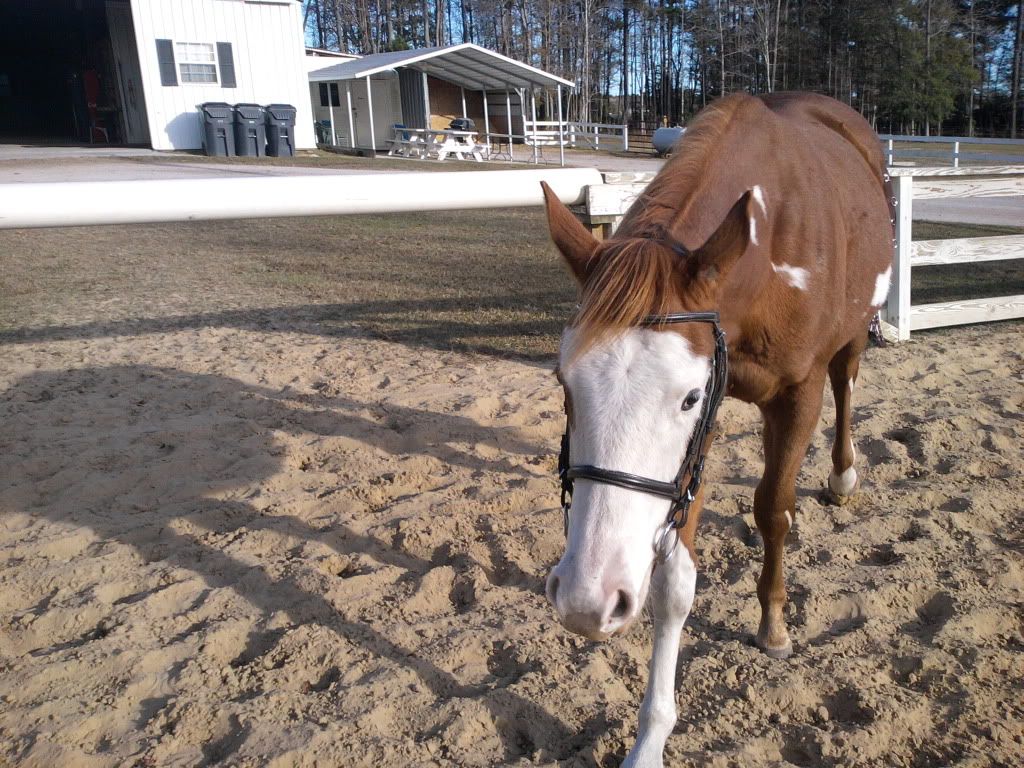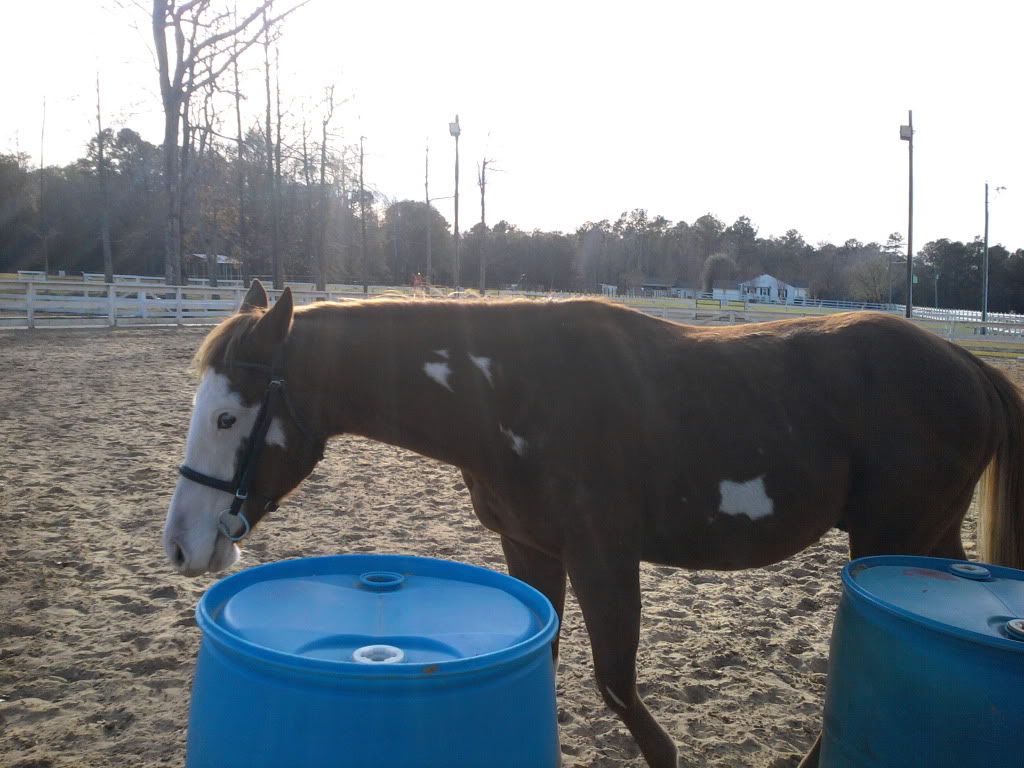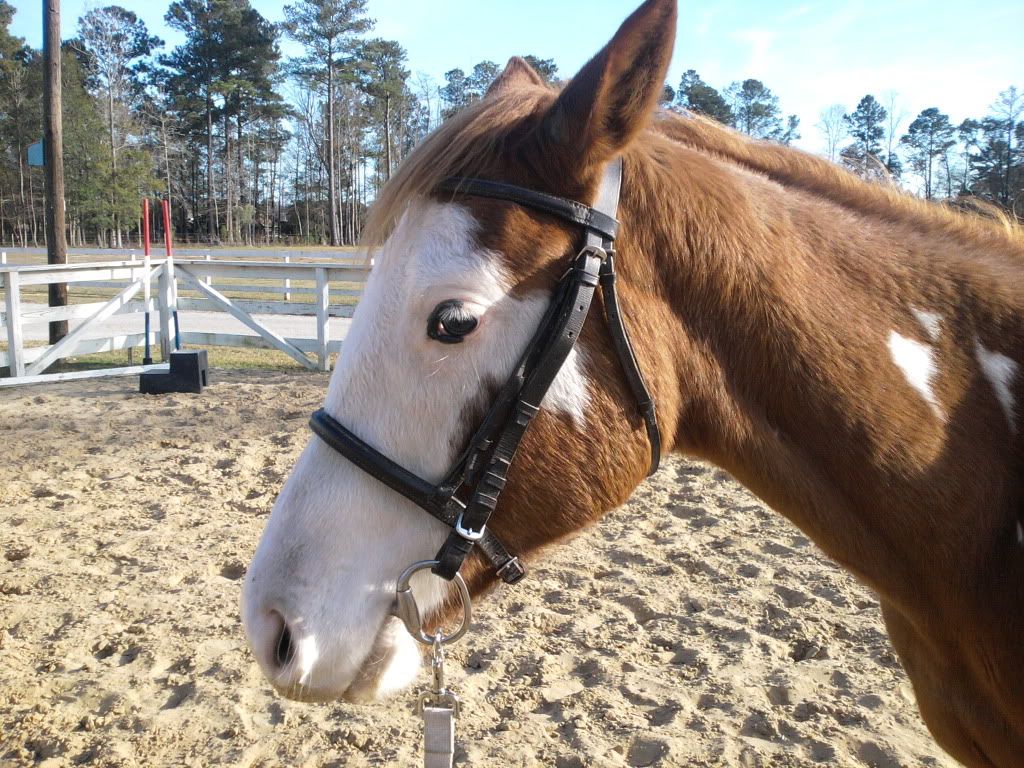 Vs Western...these were taken probably three or four months ago...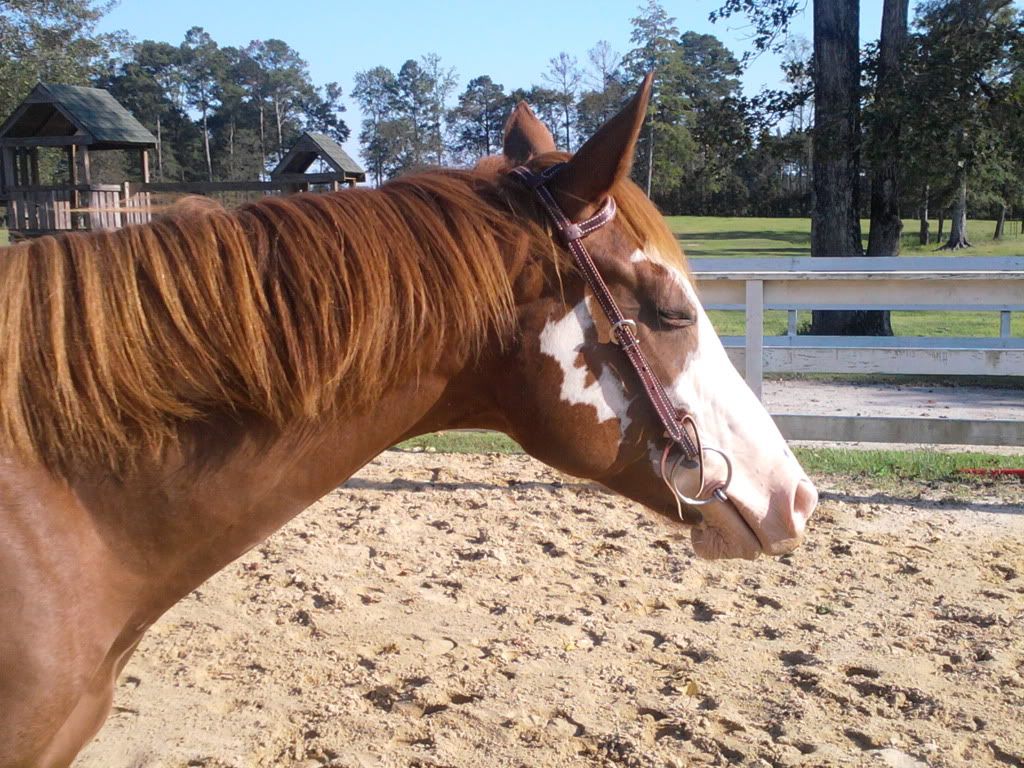 So, which do you think looks better? Im sure English would look nicer if I actually had a decent bridle that fit, oh well :)
I think Rodeo looks better in the english bridle :)
Posted via Mobile Device
Western :)
Posted via Mobile Device
English!

BTW I have that western bridle. It was my old pony's who died; it is now hanging on my wall with a picture of her. <3
---
I was a dreamer
Before you went and let me down.
English!
However, I think he'll look classy no matter what, it just depends on the style of bridle. Personally, I think darker leather looks better on sorrels/chestnuts so I like the dark leather of the english bridle on him. If the western bridle was darker, I think he'd look super fantastic in it too! :)

This is just another weird me thing, but I think most horses in a western bridle with a snaffle look kind of weird, but if you take that same horse/bridle + a curb bit, it's MUCH better. Alternatively, if the western snaffle bridle has wide leather instead of narrow, the class factor is increased, imo.

Rodeo is always adorable though so you really can't go wrong with him. :)
---
Fabio - 13 year old Arabian/Lipizzan gelding

~
Rest peacefully, Lacey.

I say Western, but I am biased because I ride Western. haha.

He looks great either way, to be honest.
---
Red Money Maker (Red) - 2004 Sorrel QH Gelding
LOL....thanks for all the posts!!!

Wallaby, I think your right about the darker leather!! I bought the Western bridle at Tractor Supply, just couldnt beat the price, I really like how simple it is to put on, which was a major factor in buying it, it was the first bridle I put on Rodeo, so I wanted it to be easy to get on and off of him until he got used to it, he really doesnt care about the bit what so ever, hasnt since I first put it in his mouth to be honest.

Id say he'll be in both to be honest, I have an English saddle right now, so until I get a Western, thats what he'll be working in. I am planning on buying a Western saddle though, but I dont see a point in that until hes under saddle, and thats a year+ away so.

Thanks again for all the replies!!!
He looks great in both but I say western is best, cause I ride western lol. Nice pics too!!
---
Being horseless is the pits!!