Rodeo And Fair Animals (* PICTURE HEAVY *)
---
I went and looked at the still exhibits as well as the animals. There were a lot of nice animals there. After the tour of the fair we went back to the grandstands for the rodeo. This couple came and sat in the row in front of us. The phony "cowboy" and his big hat were in my way. They didn't pay for the seats either. If that was the case it would be different.
As we are sitting there I see this pigeon fly up into the rafters, of course right over head. All I could think was great we are going to be crapped on. Luckily that didn't happen. Three separate people got the white delight on them. The lady that didn't pay for the seat was one of them. I happened to notice she was looking up. I looked down and she had white on the side of her black jacket. Plus there was disgusting white poo on the seat next to her. My mom noticed and looked at me asking what. I was trying not to laugh. I guess that was the reprimand for not paying for the seat. Haha
Other than that the rodeo was good. The arena was horribly muddy and had a lake in it. Stran Smith and Trevor Braizle showed up which was pretty nifty. These are some of the pictures I got before it was too dark to take them with my slow lens.
Thank you for your time and looking.
Aww Piglets In The Pig Barn.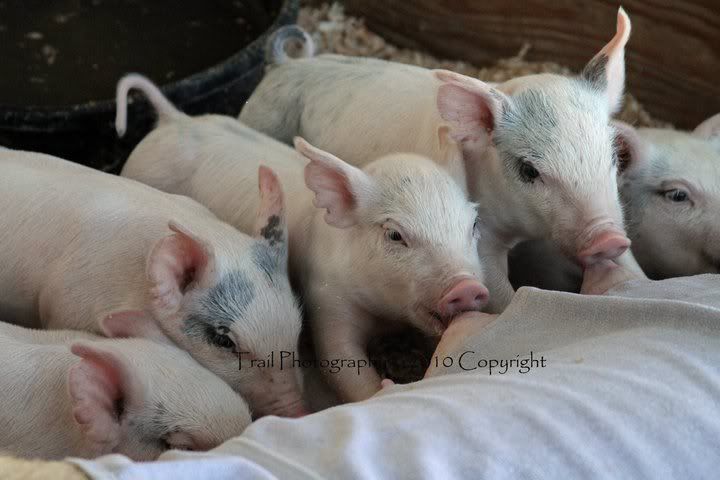 Big Ewe Looking To See If I Had Food.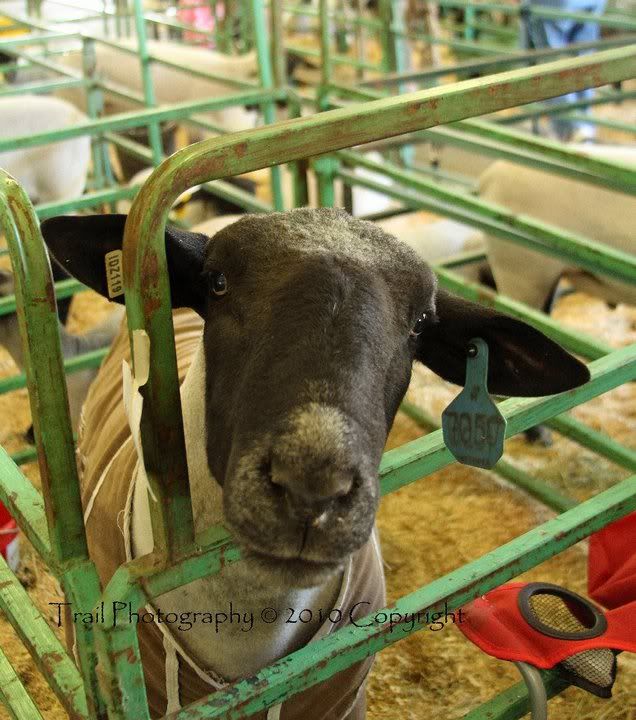 Quite The Ugly Camel.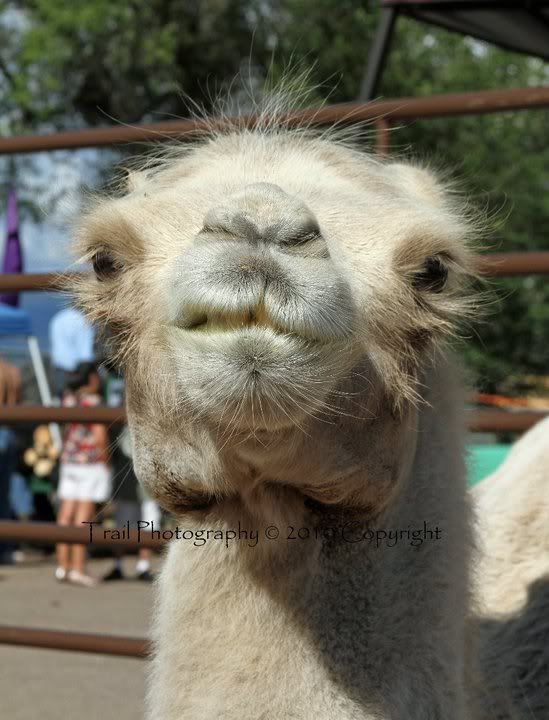 With Her Twenty-Eight Day Old Baby.
Gummy.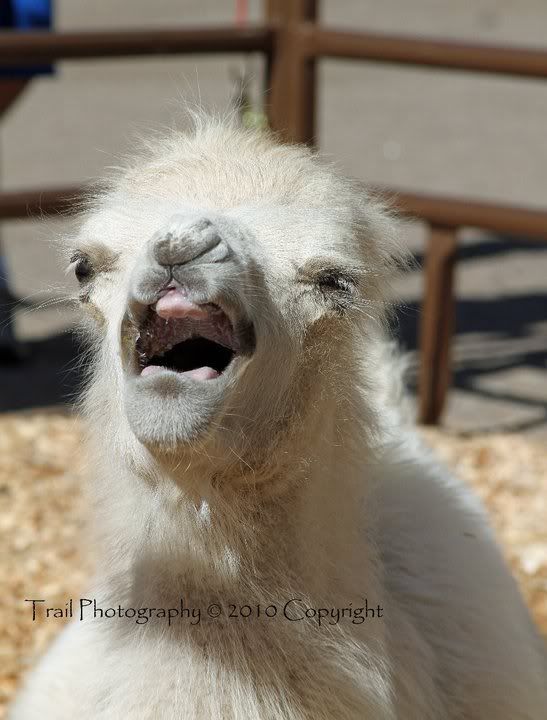 Pick-Up Men Crossing Arena Lake.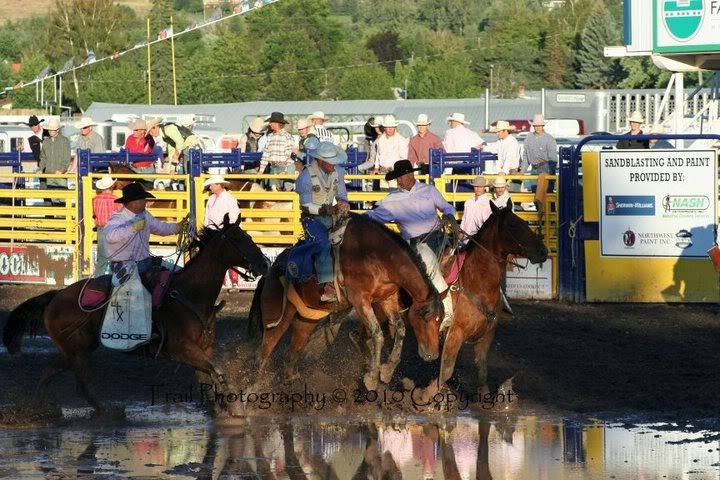 The Grey.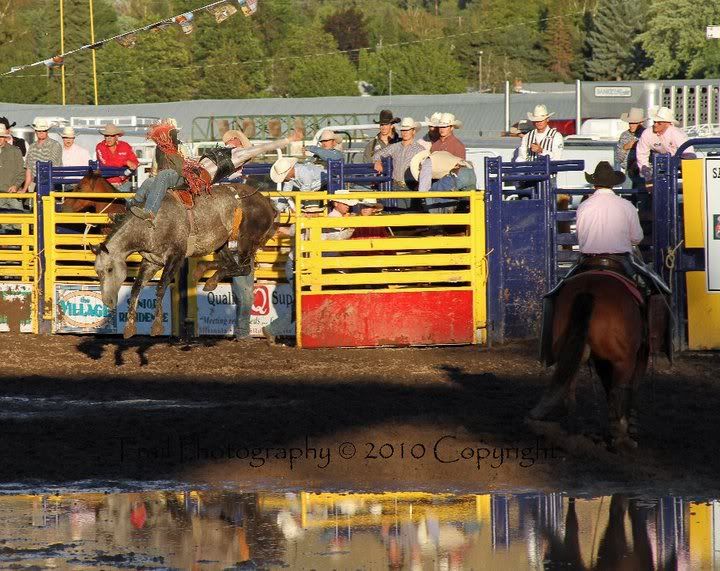 Wild And Crazy Buckskin.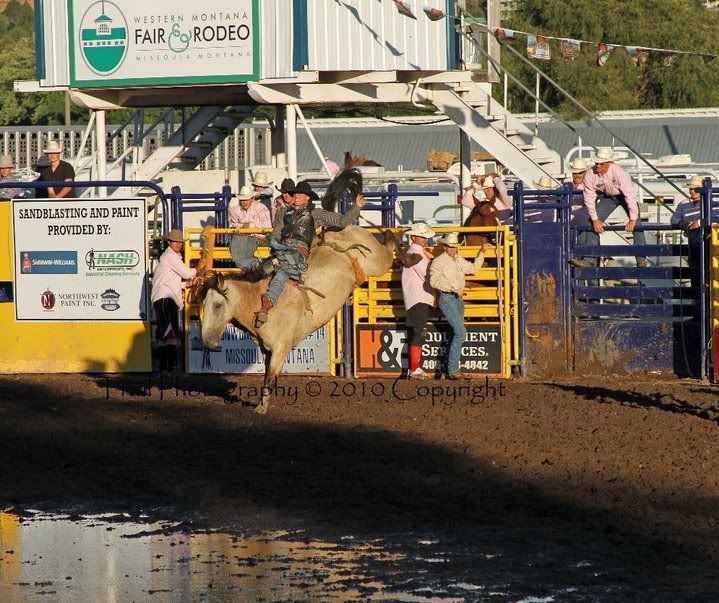 Hold On Tight.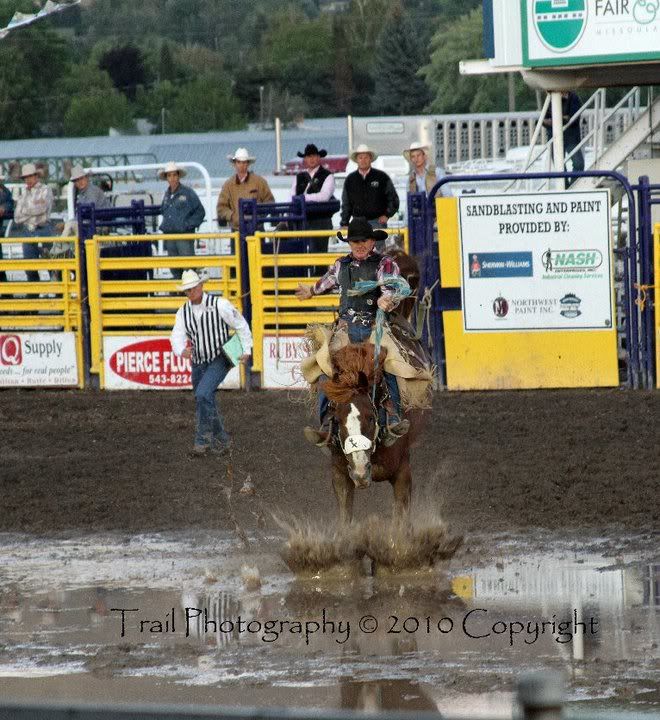 Going For A Swim.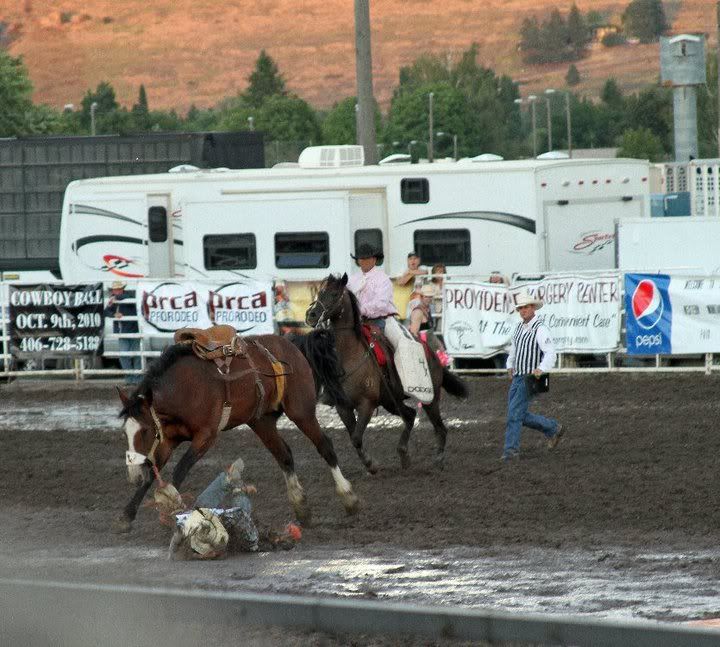 Just A Tad Muddy.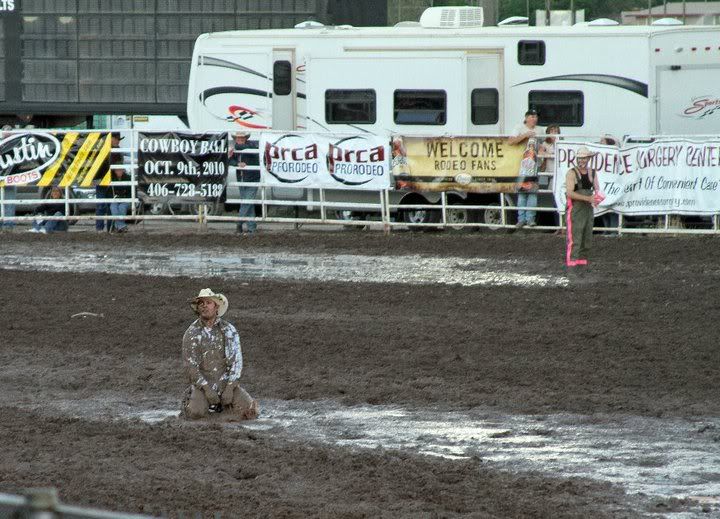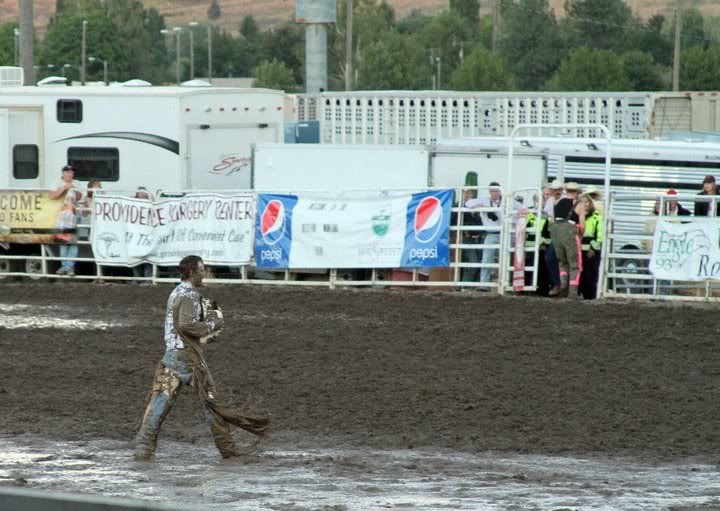 Good Height (And Reflection).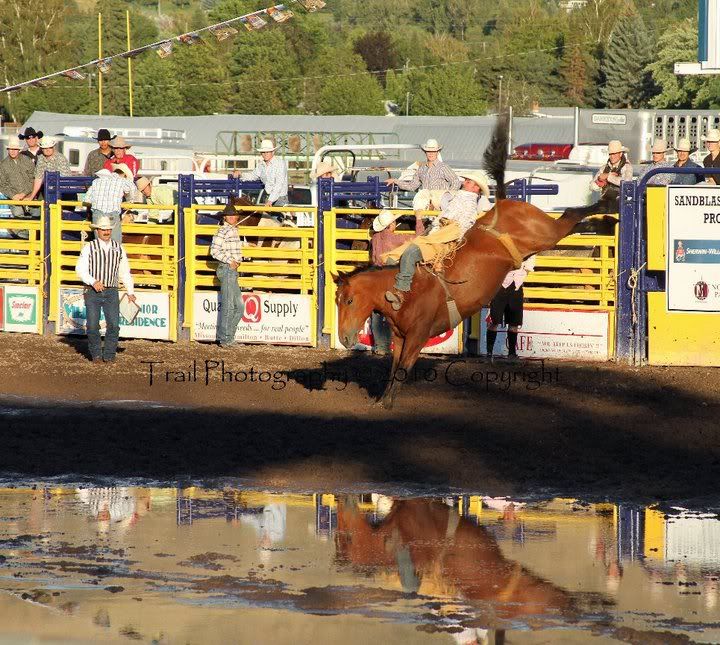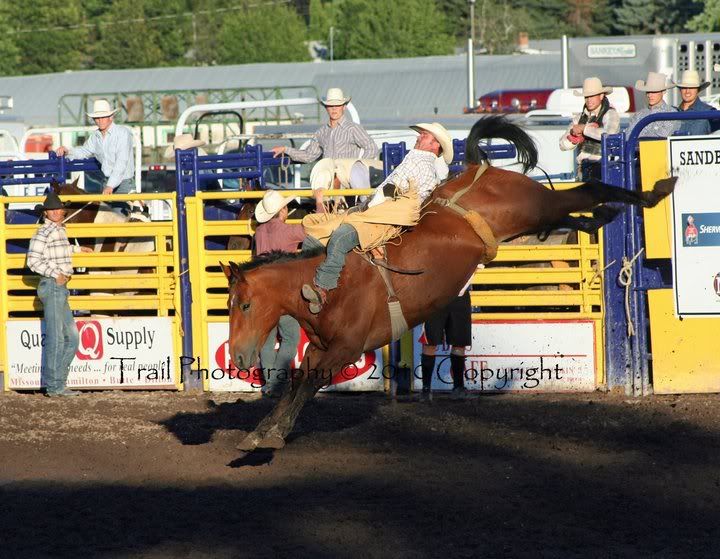 Twinkle Toe Paint.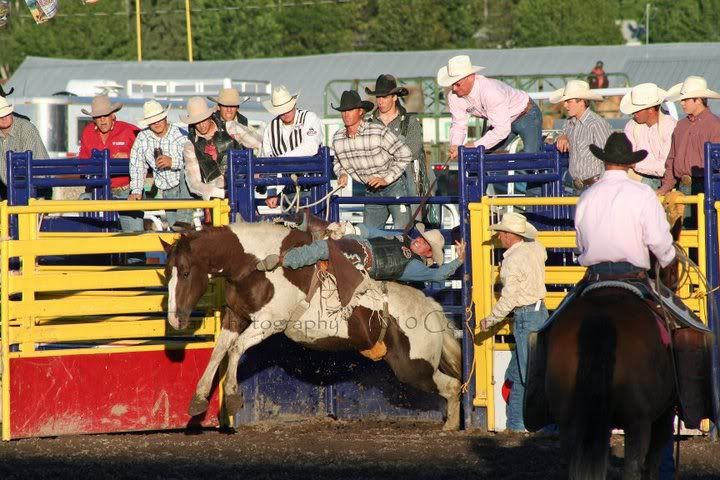 OMG The End Of The World.
Not Thrilled With Arena Lake.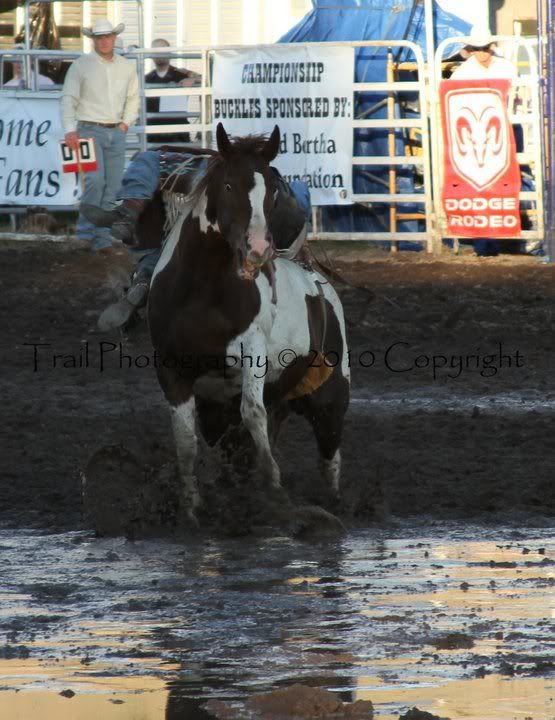 On With The Show.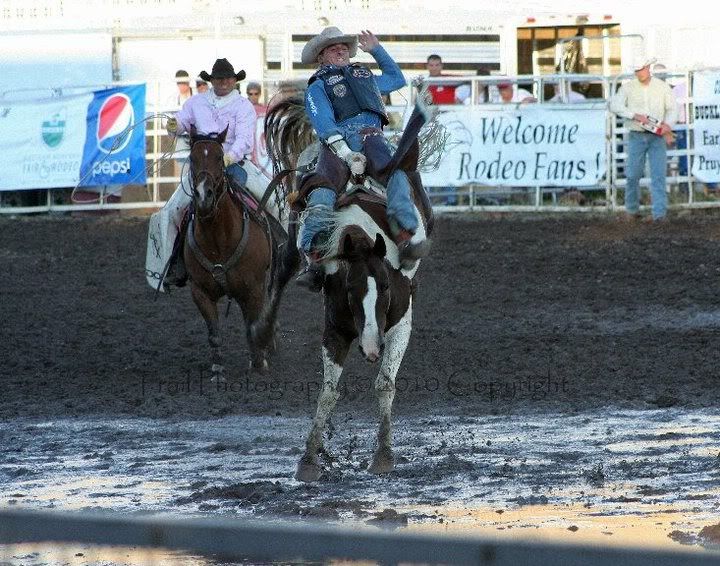 Started
Join Date: Sep 2009
Location: Port Orchard Washington State
Posts: 1,870
• Horses:
3
Beautiful pictures! you take some awesome photos! I love the paints face and your funny lines!
---
When life gives you lemons....chuck em at whoever is giving them to you!
I don't want lemons! I want cookies!
Thank you. I thought the paint's face was priceless when it got to the lake. Haha

The animals were pretty cute in their own ways haha
Posted via Mobile Device
I lol'd at the camels, they're so silly looking!

Great shots, I love the paints face like "OMG, water!"
Great photos, the piglets are really cute.
And the pinto looks like he's thinking "Oh noes, muddy water!"
Wow, those are some great pictures! I really enjoyed the pictures of the riders about to be dumped off in the water. The picture of the horse freaking out about the water is priceless though!
---
My Blog:
http://myqhnova.blogspot.com/
AWW piglets!!
I love the picture of the camel---the mother is all there looking ugly and regal, and the baby is sitting there like XDD