Rodeo Headshots
---
Here are some pics of Rodeo I took the other day, been a while since Ive posted anything, I measured him yesterday, and he is right under 14hh at the withers, and most likely 14.1hh or even 14.2hh at the butt.
Anyways, these are shots I got of him right before I left for the day. Enjoy!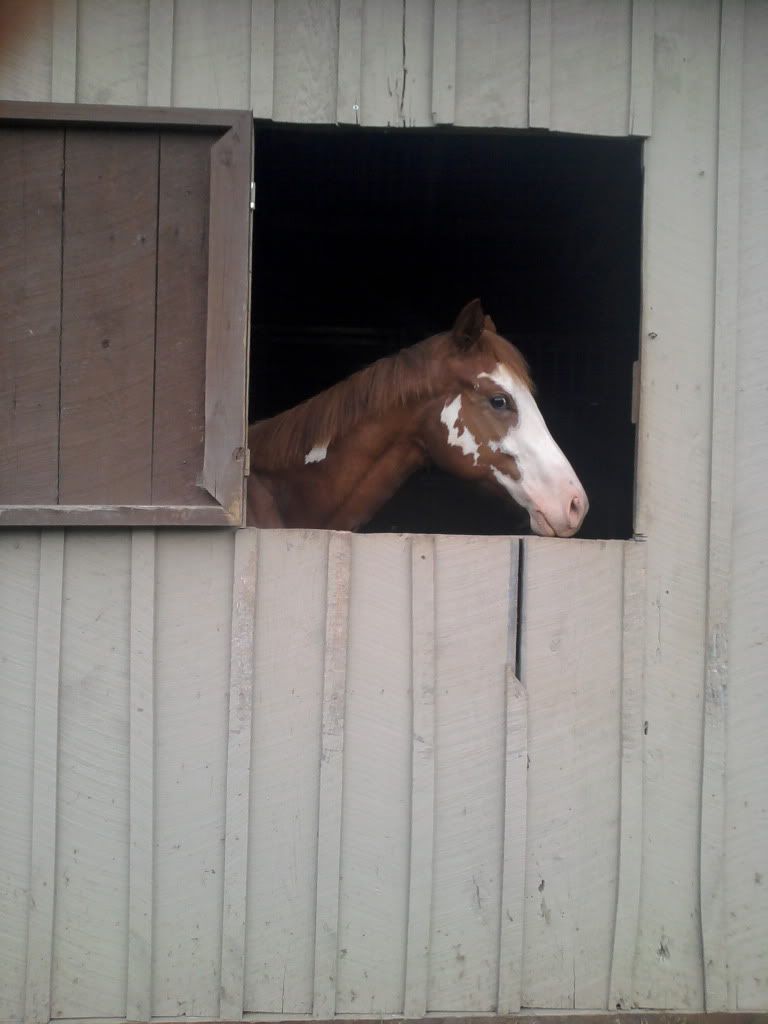 My favorite from the day
People that I work with think he looks like Hidalgo (lol), granted they only see horses a few times a year....
He is beautiful! Makes me wish my paint girl had some "paint".
Posted via Mobile Device
Thank you...i wish he had more "paint" to him still, he has two stockings and a few spots here and there but besides his face thats it. I guess I really cant complain tho, his full brother just had two soccks and a blaze so
Posted via Mobile Device
He's such a handsome boy! i love the fact he has minimal body markings, yet his face marking is so bold!
he's cute- his markings make me think of cowboys and wild wild west shoot-outs lol
---
No whisper of lover, no trilling of bird, can stir me as hooves of horses have stirred.
Wit beyond measure is man's greatest treasure!
whiskey, he definitely has very little markings on his body, Id say he probably has a good 6-10 spots on the rest of his body, his face/head is definitely the most "painted" about him, IMO anyways.

lovemarcy, thank you...I still have my days when I go to the barn, and look at him, and think "wow, what a cute horse" and then there are other days when Im like wow, " what a fugly looking little thing" Hahaha....but yeah, a lot of people think he looks like Hidalgo when they look at just his face/head
He's very cute, he looks like he's think, "Don't just take some pictures let me loose!" lol
^^He was!!! This was right before I was leaving for the day, and he was not happy about it at all!! Id walk to another stall window, and he would watch my every move!! These are the good shots from the day, he kept tossing his head, and swaying back and fourth so....he calmed down once I finally left though :)