Roman Boy Z @ Jumping
---
Meet my newest project. This beauty arrived sunday. Yesterday I did some jumping with him. He is a 3,5 year old Zangersheide gelding. Romantico II x Hemmingway.
I'm not going to break him in while he's mine. He is too prescious, his next owner can ride him their own way. I'm just teaching him some lessons about how he should act and in-hand lessons.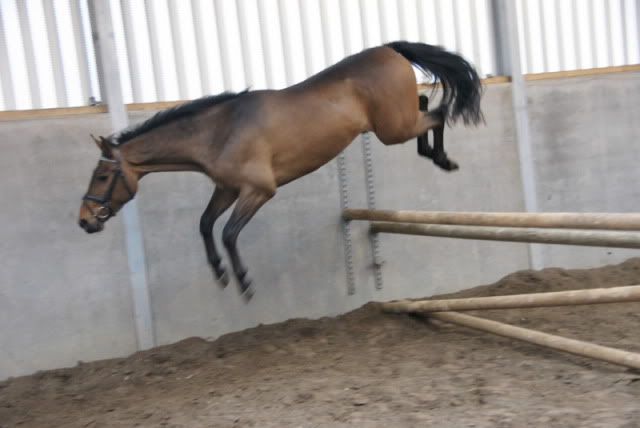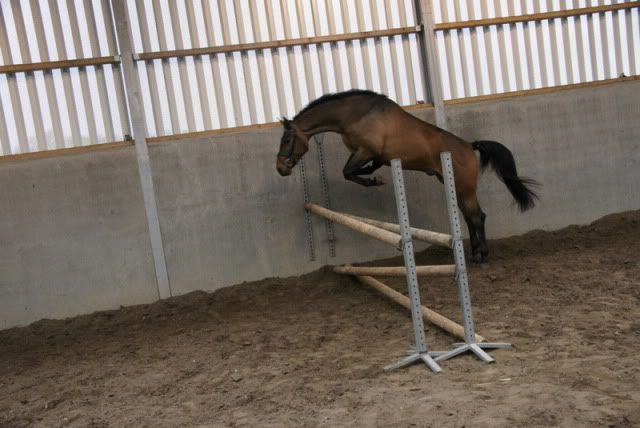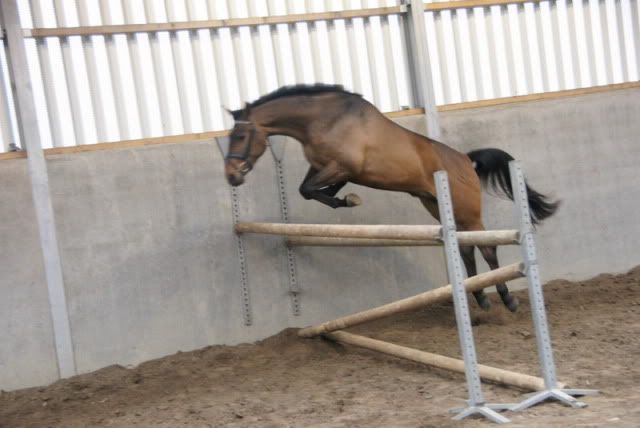 He is beautiful; what a cutie & a nice jumper by the looks of it, hehe!
I can tell he is athletic!
Good luck with him!
---
Ride more, worry less.
He's adorable, love his jumping.
---
-Horse racing is my passion-
Athena:15y Palomino QH & Shirley's Brittney:8y Bay OTTB
he's beautiful! pictures like that are amazing!
ok if you just so happen to get board with him then i have totaly claimed him!
---
On The 6th day god Created The Quarter Horse...One The 7th he Painted All The Good Ones---
*trisha<3
Wow! What a pretty horse! And looks like a nice jumper.
---
TM Tardy's Chick "Hunter" - 13 yo Paint
Remmy - 18 yo Morgan/QH cross
Gunner 3/31/11, Heidi 7/2009 Miniature Sicilian donkey

Similar Threads
Thread
Thread Starter
Forum
Replies
Last Post
Jumping

blossom856

Horse Training

6

04-10-2014

01:34 PM

Please do a jumping critique of Eddie jumping 3'9".

fortheloveofhorse

Horse Riding Critique

18

09-18-2009

01:56 AM

Jumping

xoILoveMyHorsexo

Horse Shows

8

09-03-2008

06:47 AM

AT jumping

equine_friend

Horse Riding Critique

6

08-01-2008

04:19 PM

jumping

saraequestrian

Horse Riding Critique

2

02-23-2008

02:43 PM