Ronan and me at the Spruce Meadows February Classic II
---
Whew! What a LOOOOONG weekend! So I took this completely ass-backwards and decided to take Ronan to his first show: at Spruce Meadows. (As opposed to starting him off with a small hunter schooling show or something littler.. haha) Anyways, Ronan was an absolute angel. He's still very green and I'm just a year getting back into riding seriously after a 4-surgery hiatus.
Soooo... Spruce! Why the hell not? Trailered him over on Thursday night, hacked him in the warm-up arena that night and Friday, and he was completely fine. He had ONE singular "holy $%*&" moment - I took my whip out of my breastplate which spooked him, he jumped straight up in the air, did a capriole, landed back on all fours and carried on in a calm walk.
Saturday we did the 0.7m and 0.8m jumpers (three classes) and today we just did one class each of 0.7m and 0.8m. He took everything in stride. His first time in the show ring (which is very intimidating as it is) he looked around but didn't put a foot wrong; he didn't so much as think of refusing anything.
What a sweet boy. I'm just head over heels thrilled with him. By my last class, he was going like an old pro. I'm very excited to get this show season up and running. I've missed the ring so very much.
Without further ado... pictures! Erm, please excuse my position, it's a work in progress. Always. Sigh.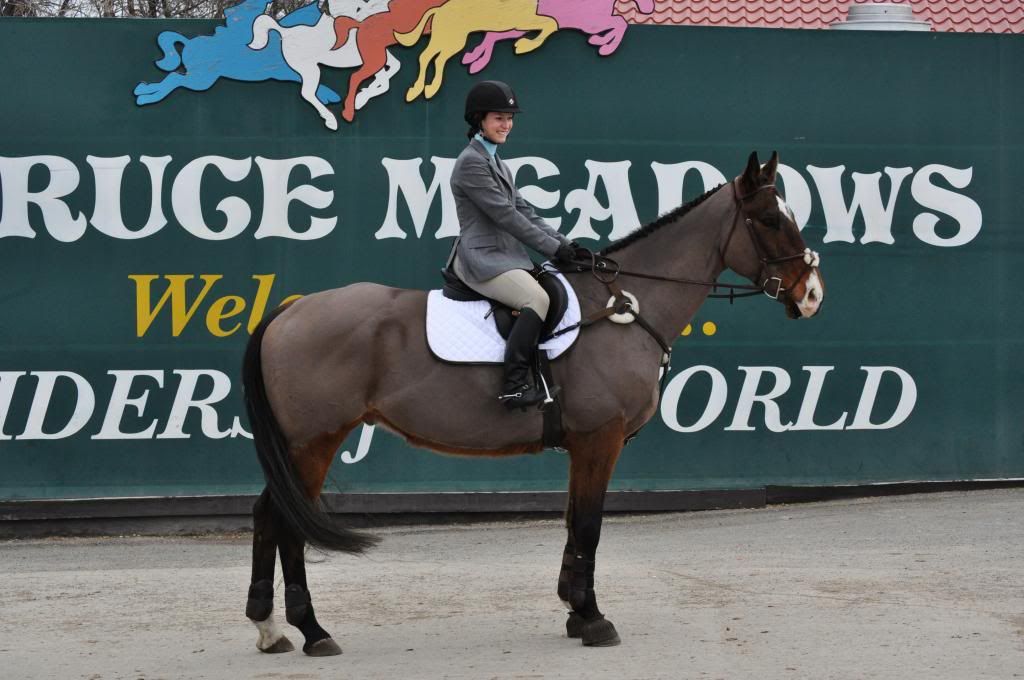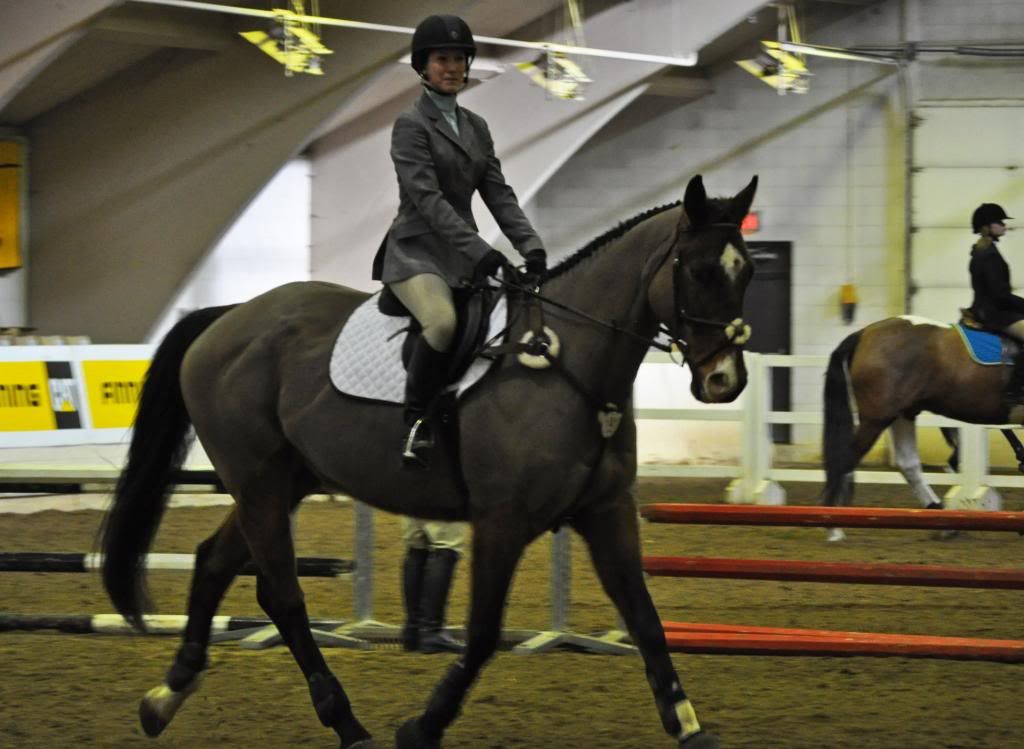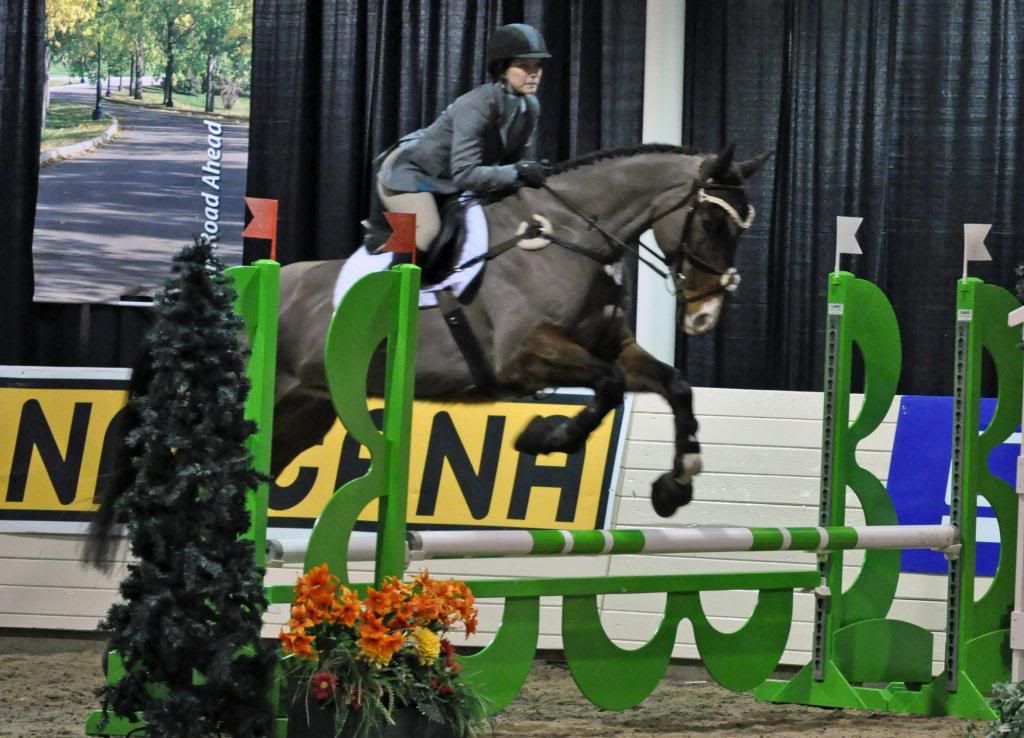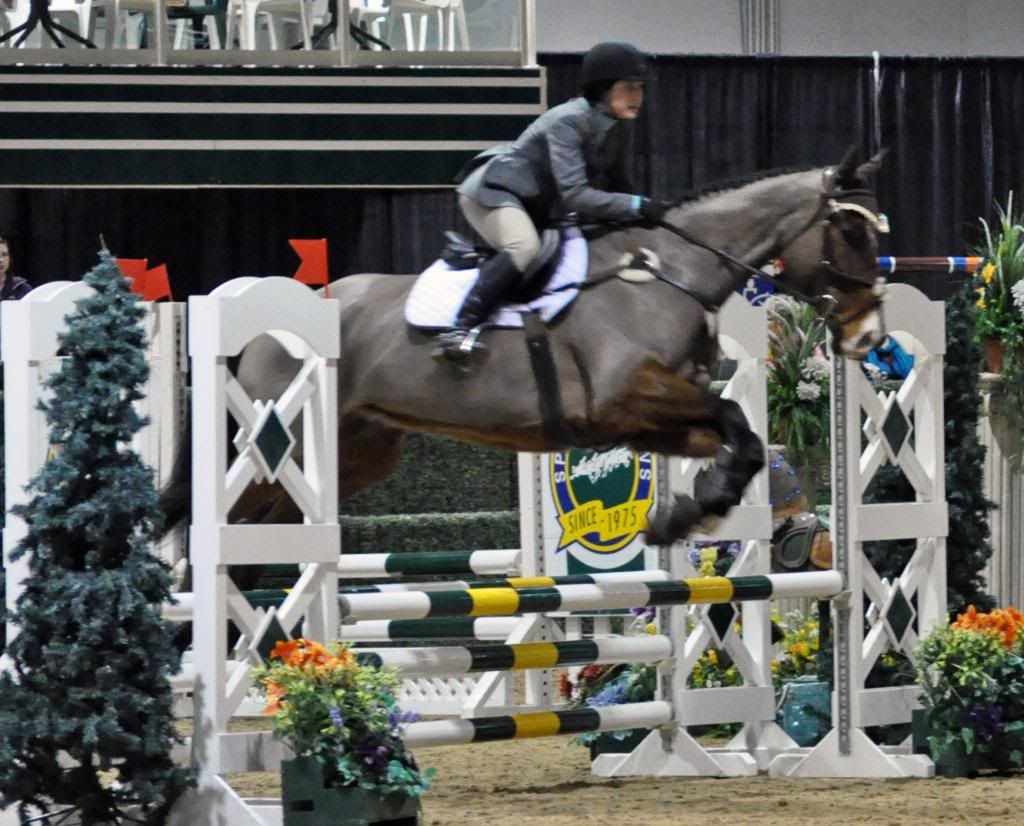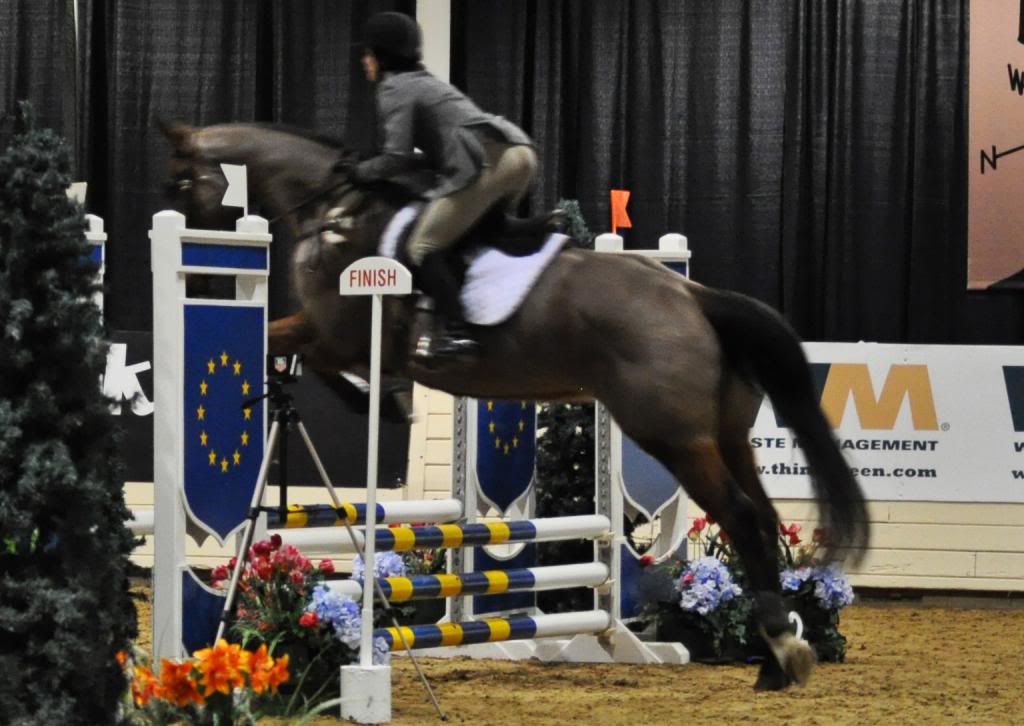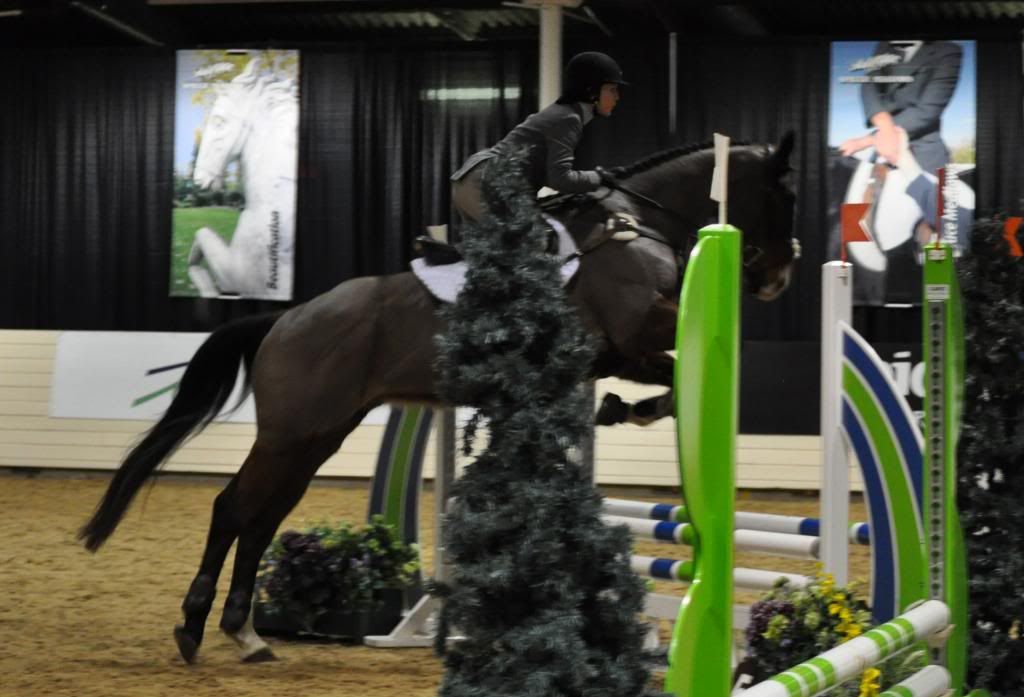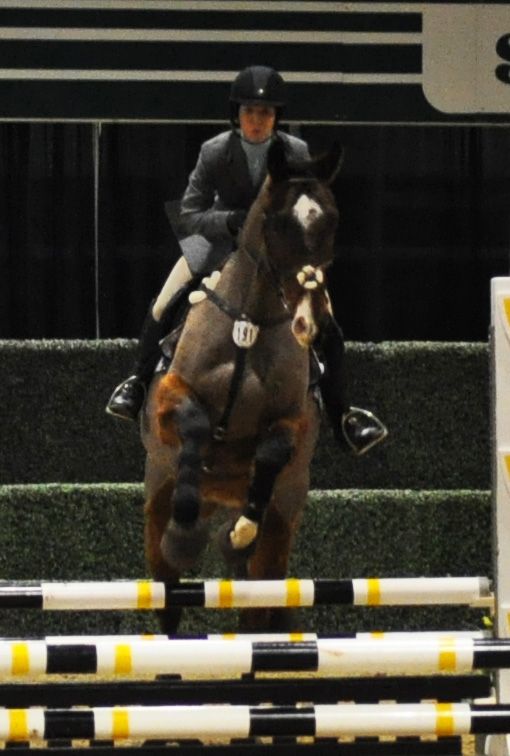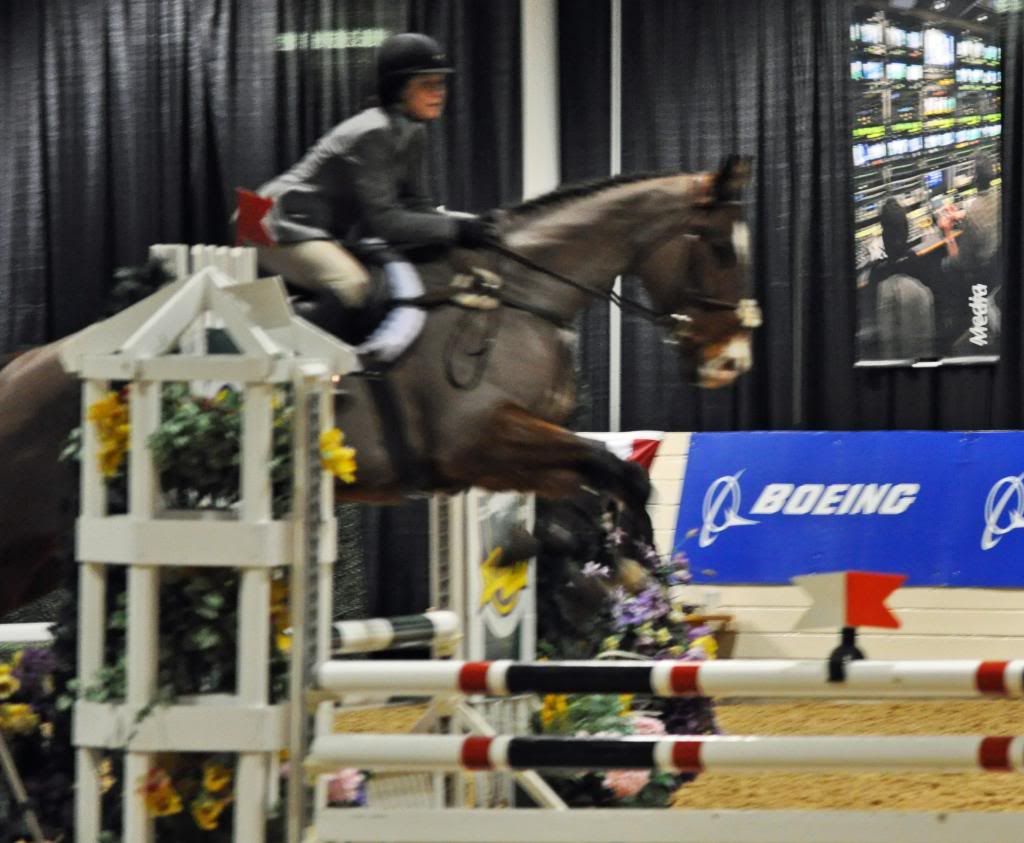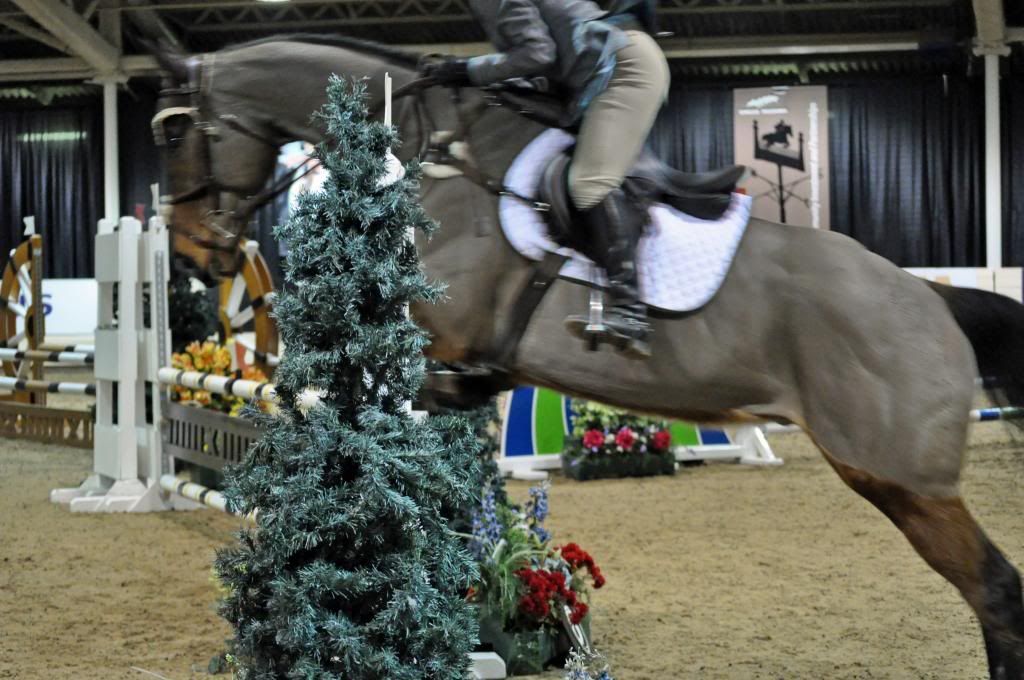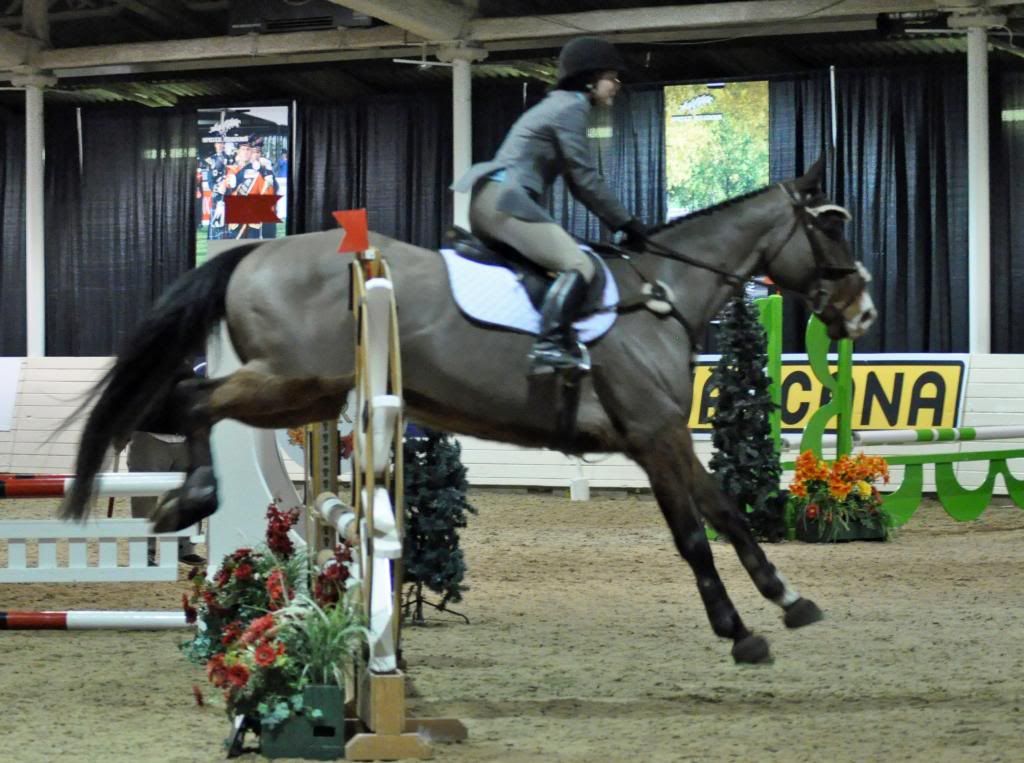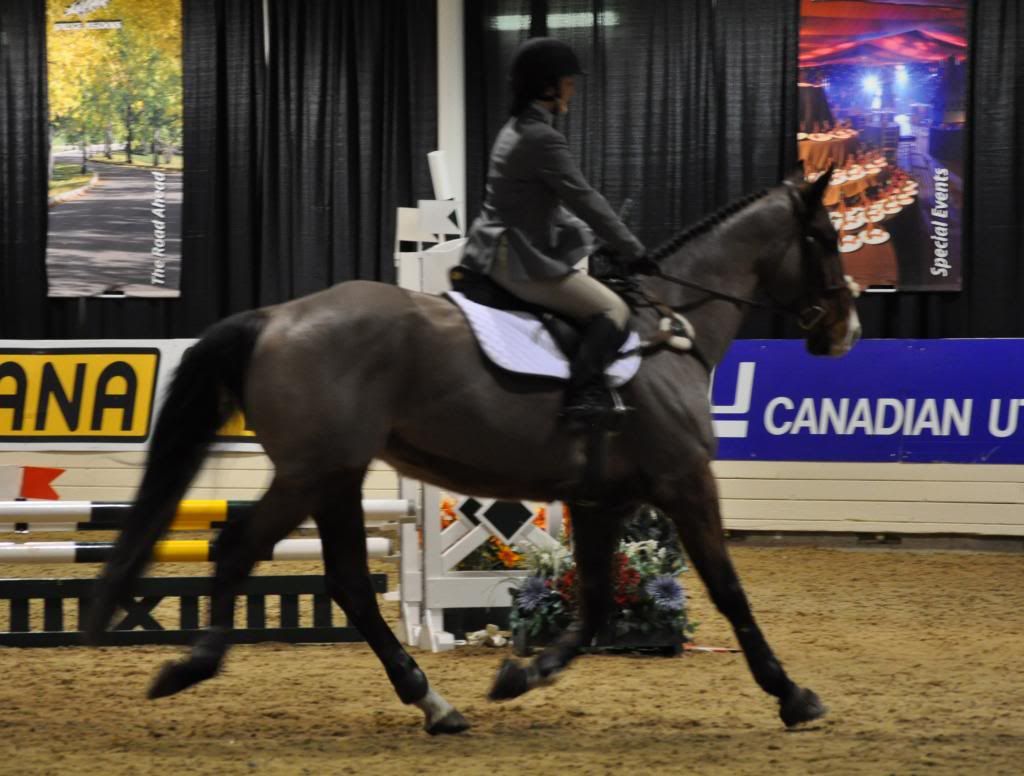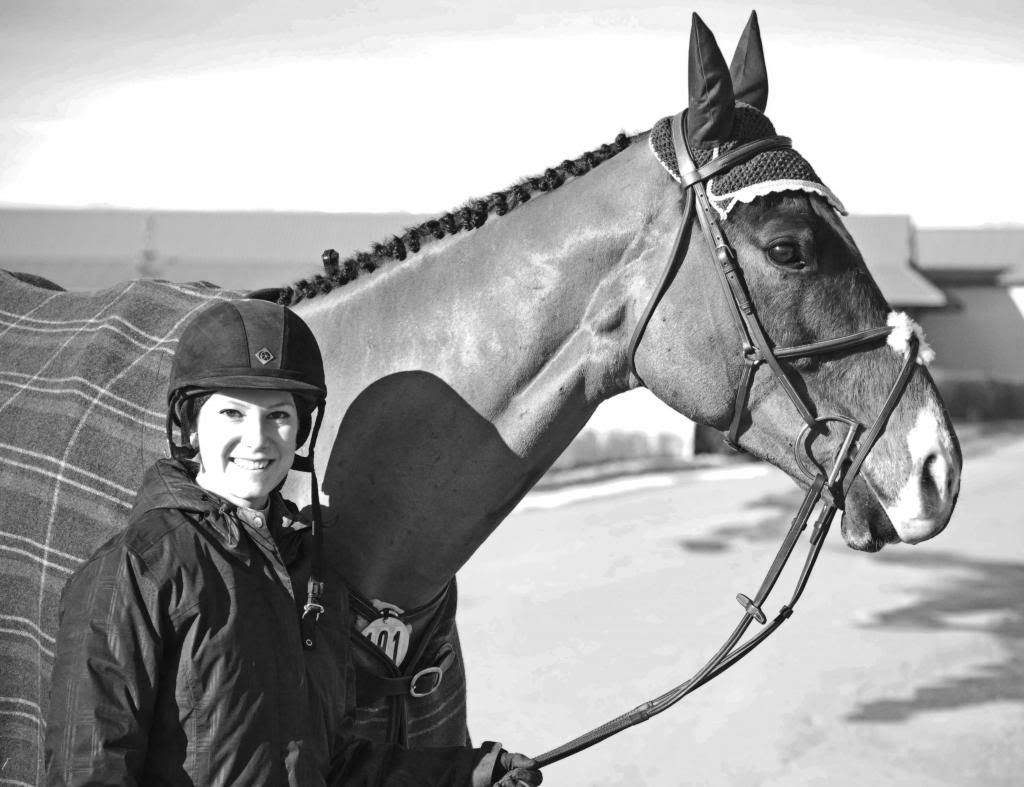 ---
The lovely images above provided by CVLC Photography cvlphotography.com
way to go !! you both look great =]
---
Gypsy & Scout <3
Everybody is a genius. But if you judge a fish by its ability to climb a tree it will live its whole life believing that it is stupid. ~Albert Einstein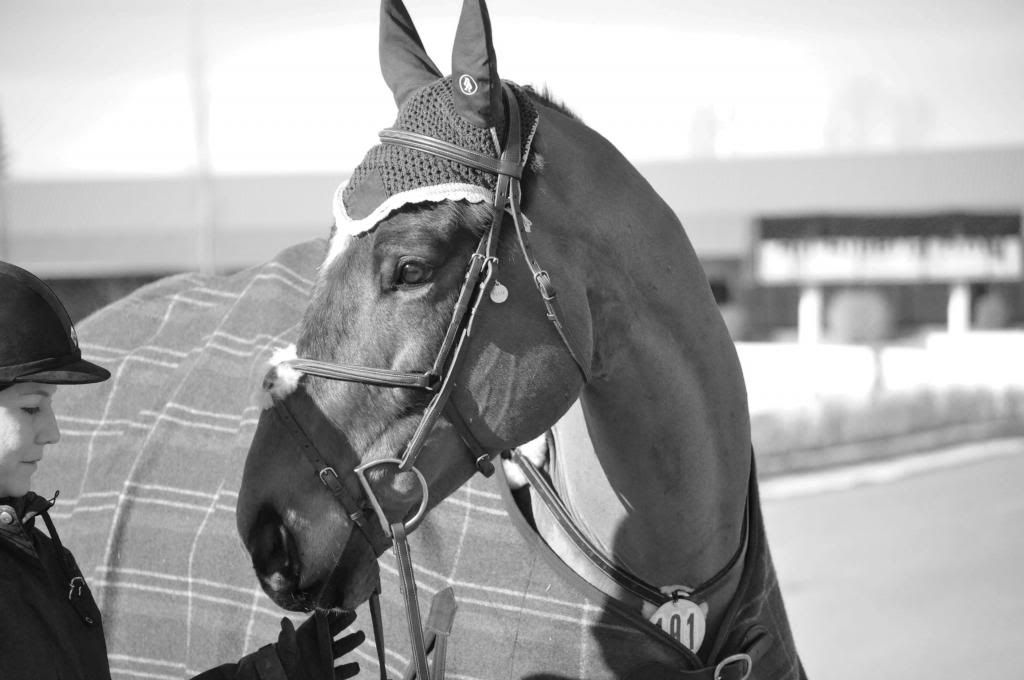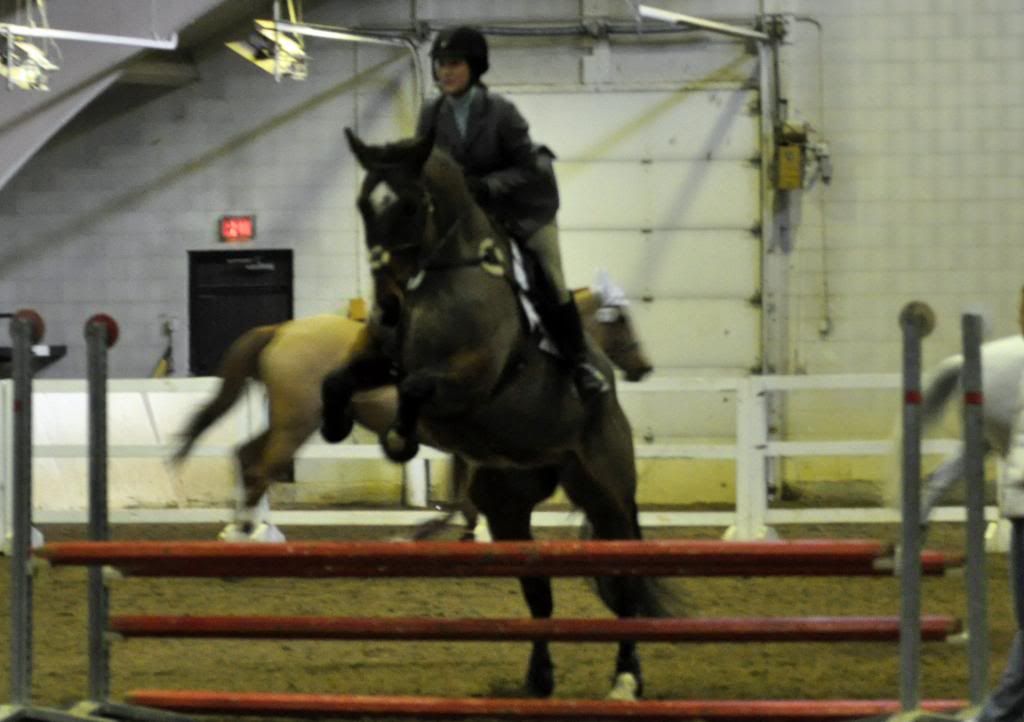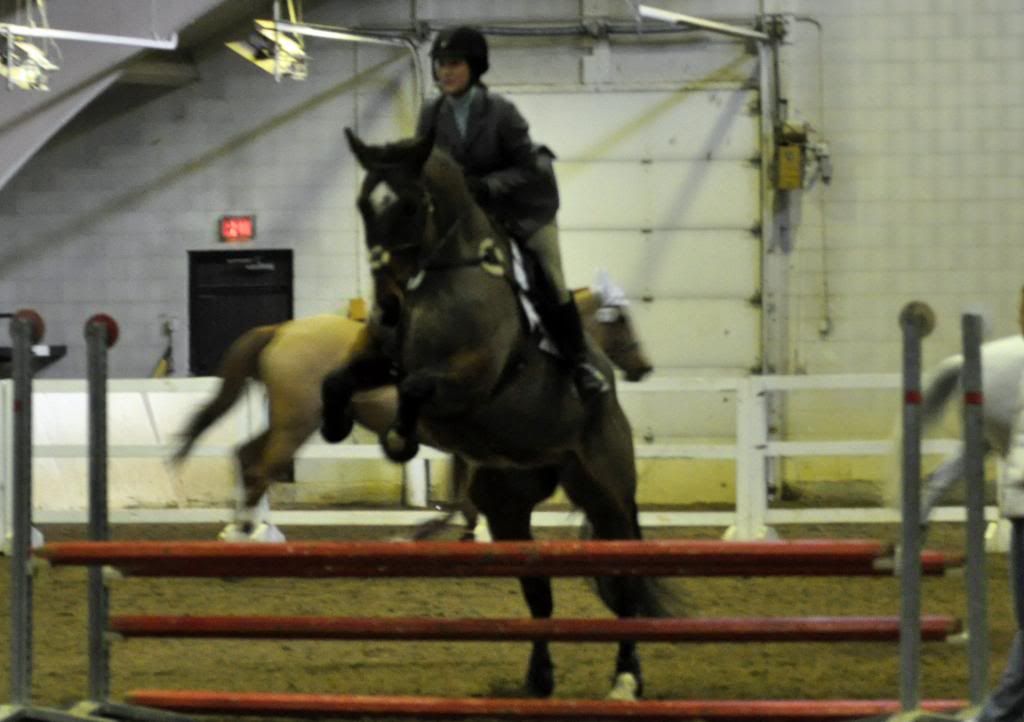 ---
The lovely images above provided by CVLC Photography cvlphotography.com
You guys look really spiffy! such nice turnout on your part and your horse is a grand guy.
Aww I love his snip! You guys make a great pair, he's so cute. Congrats on a successful show!
RONAN!!! I adore him! You two look great! Love the pictures of your upcoming star.
Posted via Mobile Device
Teen Forum Moderator
Join Date: Dec 2010
Location: South East Texas
Posts: 7,157
• Horses:
2
Wow, you guys make an impressive looking team! I just love his coloring and build...would of never guessed he was a TB. Don't come lookin' in Texas if he goes missing.
---
Everyone in your life is meant to
be in your journey, but not all of
them are meant to stay till the end.
Great first show!you 2 look very nice together
Well done! What was the weather like there? In a couple of shots, it looks like they were taken outside and you don't look frozen.
Just a few more...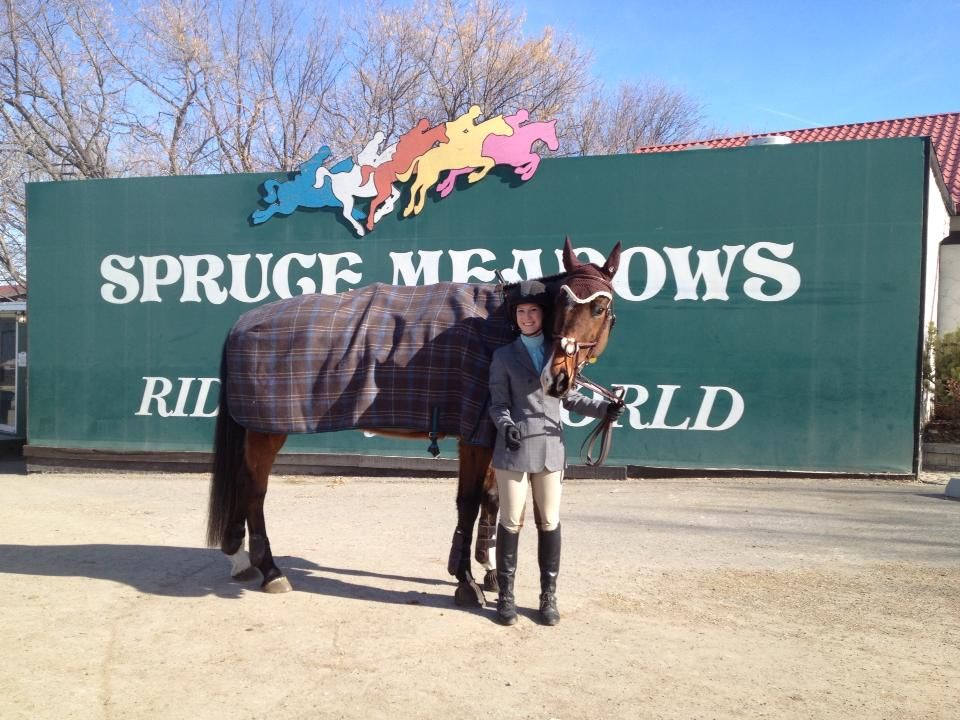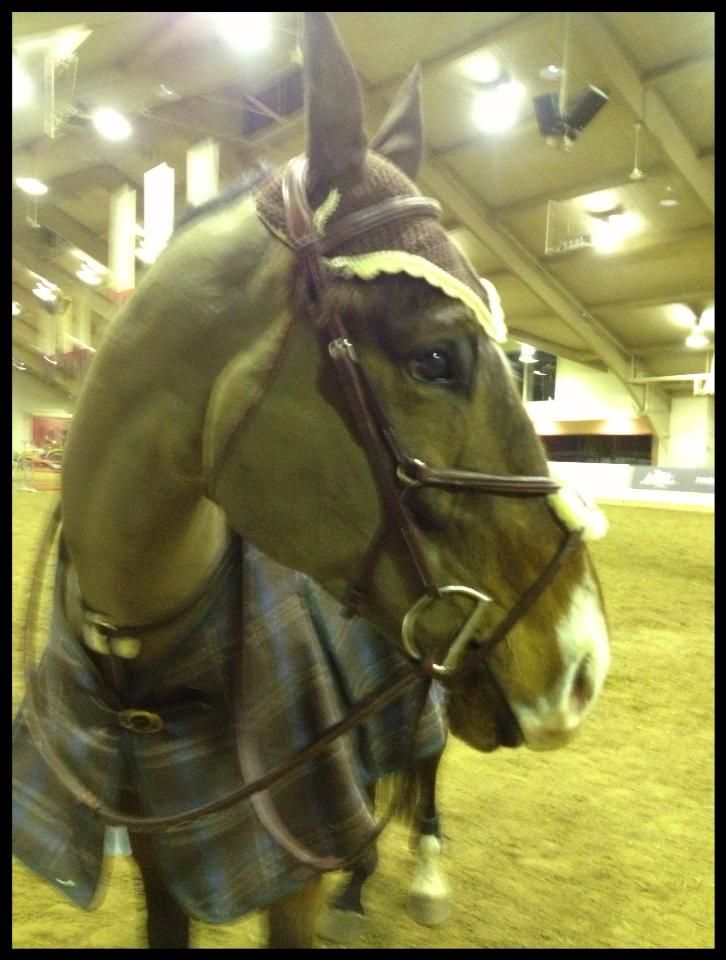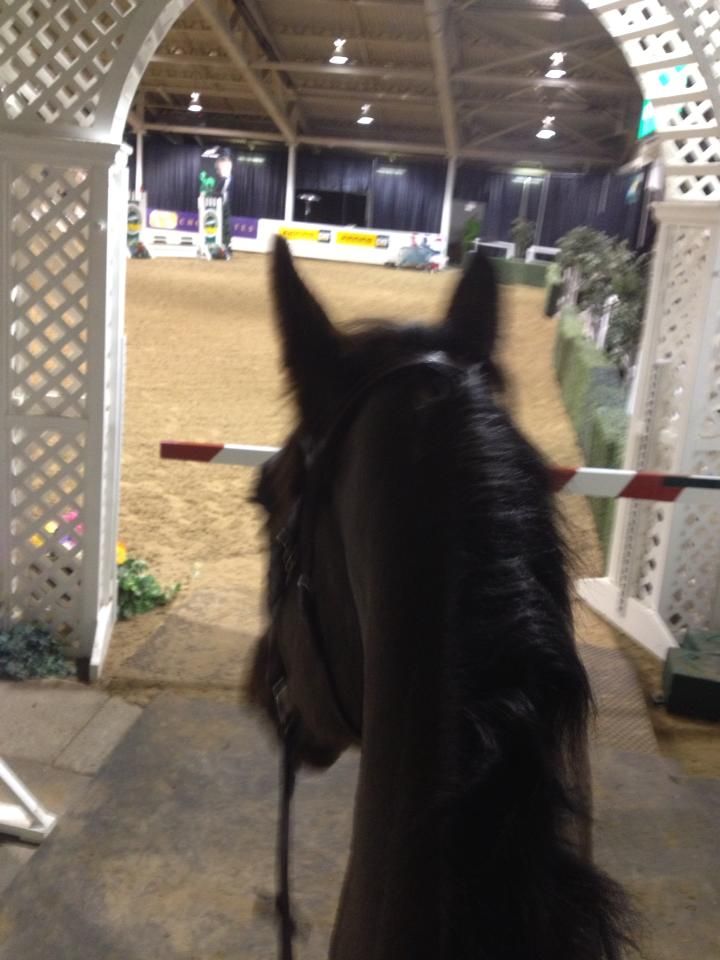 My superhorse even cleans his own stall...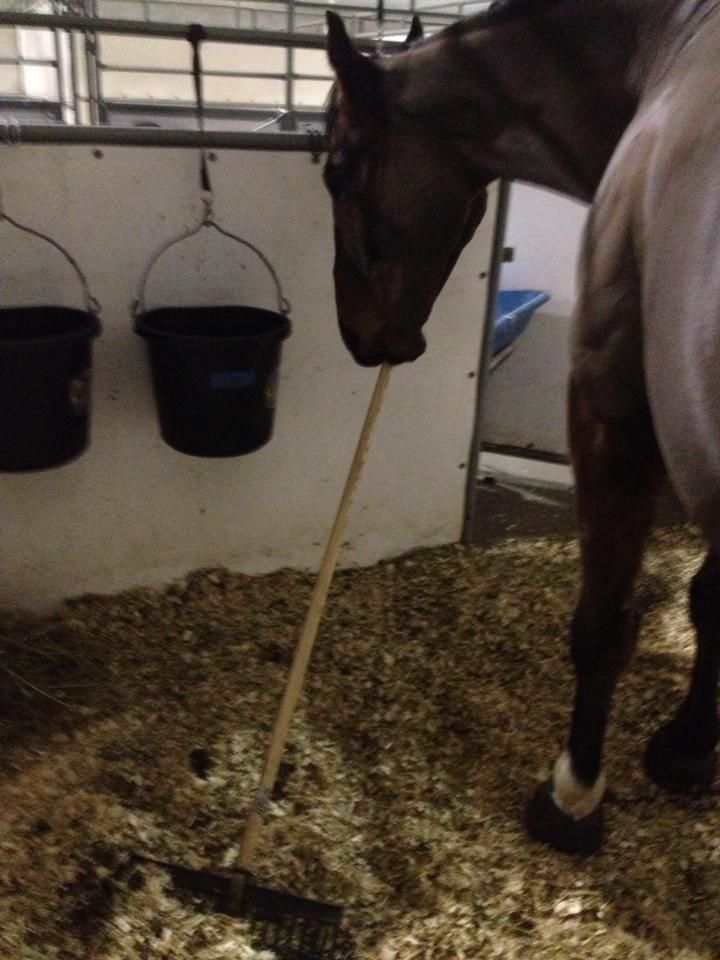 ---
The lovely images above provided by CVLC Photography cvlphotography.com
Similar Threads
Thread
Thread Starter
Forum
Replies
Last Post
Spruce Meadows

my2geldings

Horse Pictures

7

09-04-2012

08:59 AM

Spruce Meadows part 2

my2geldings

Horse Pictures

11

06-25-2010

03:18 PM

Spruce Meadows

JustDressageIt

Horse Pictures

40

06-22-2010

12:09 AM

Spruce meadows

jumper99

Jumping

2

10-06-2009

07:55 PM