Roscoe and Sky :)
---
start with sky, my old pony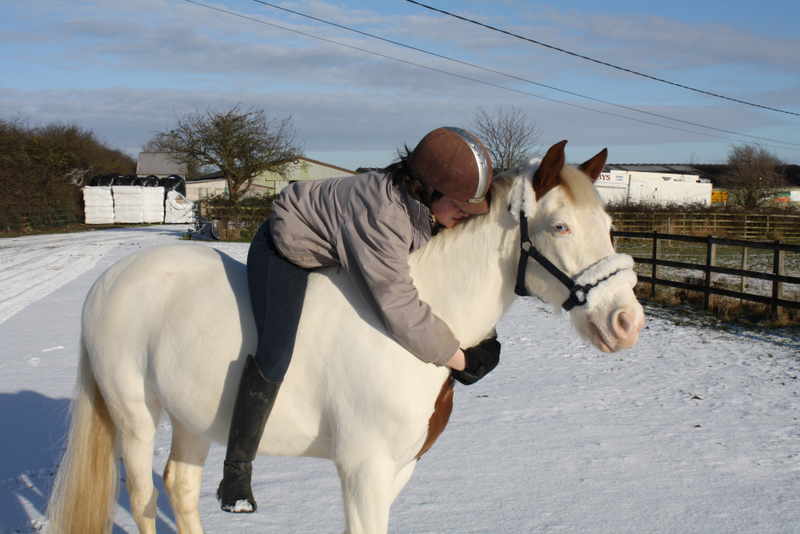 we were like so so close together, knew each other inside out, basically 2 pepole at the yard started saying i was too big for him and i beleive them so sold him, but the only said it cus thye thought i'd buy there pony, so im pretty devastated tbh, i always said and thought i'd keep him forever
and Roscoe,
been a rocky startt had him since the 27th of March hes just beginning to settle and walked up to me in the feild today :)
sorry so many
what do you think of them? xx
I think there great! There both sooooo pretty and have good conformation! You keep em' shining!
thankyouu :) sky was hard to keep clean lol! and roscoes only going to get lighter! my 4th grey in a row, and i promised after my first i wouldnt get another haaa ah dear
(btw i didnt own the first 2, looked after one, then had the next on loan,. then got sky, and now roscoe :P )
---
Last edited by Bethhiee; 04-14-2009 at

07:21 AM

.
Very cute horses! Nice coloring!
Adorable horses, I sure like the ook of Skye! He has the sweetest eyes!
That is the neatest looking paint I have ever seen, love him!
Both are so cute! I love Roscoe! I want to steal him :)
---
:: Karley ::
Tucker WB/TB- 11 yr
Speedy QH/TB- 22 yr
Yearling
Join Date: Jul 2008
Location: between florida and maryland, usa.
Posts: 759
• Horses:
1
What kind of horse is Roscoe?
He's really pretty!
WOW! They are both stunning! Sky is so adorable and Roscoe looks like an awesome ride.
They're both so gorgeous.
I love Sky's build!
Is Rosco high strung?
He looks like a bit of a handful. ;)
Adorable.