Round Pen Work
---
My new agistment has a round pen which i've been using a bit, so just thought i'd share some pictures. hope you like them!
He's standing on a slope here, so he's not really that downhill or sickle hocked.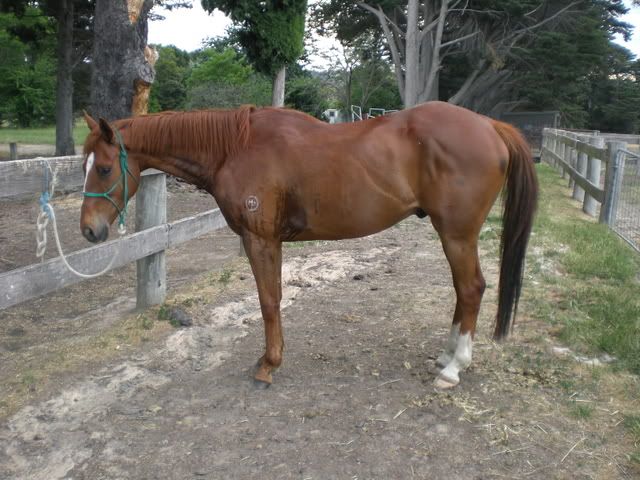 Trot: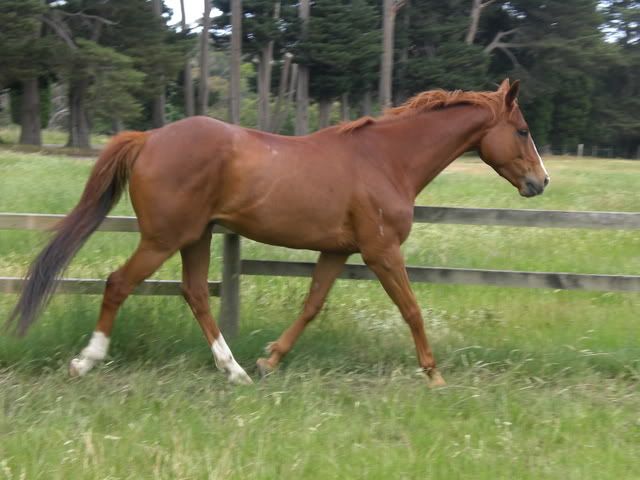 Canter: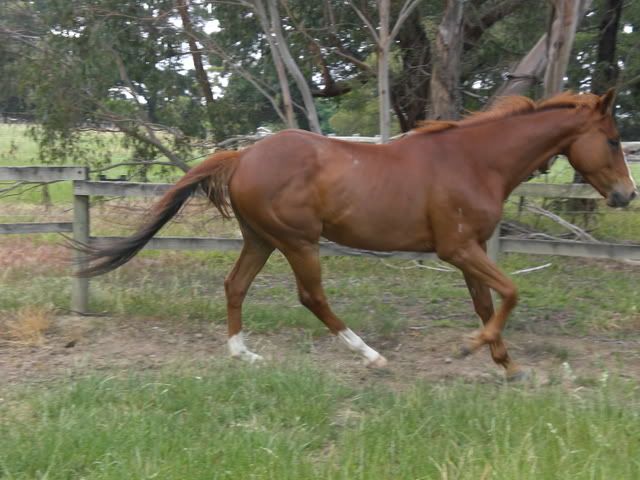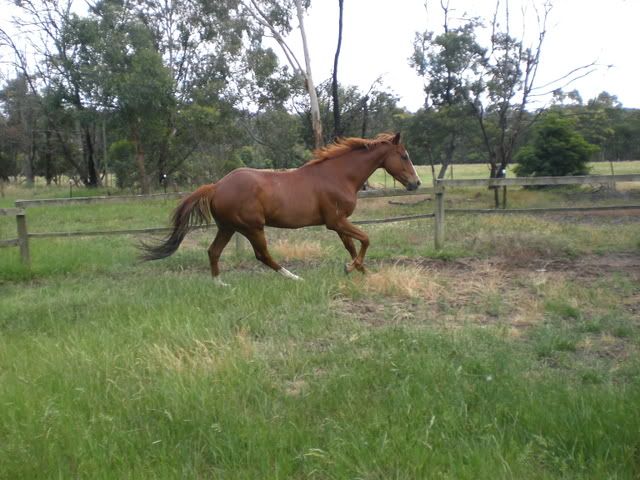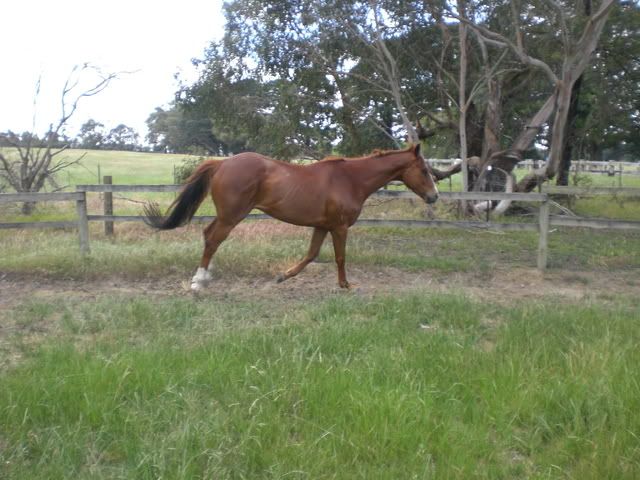 and i just have to add this, his name is Pudd and he lives a couple of houses down from us. i was walking over to the agistment and saw him, and it was just so cute i had to take a photo, lol.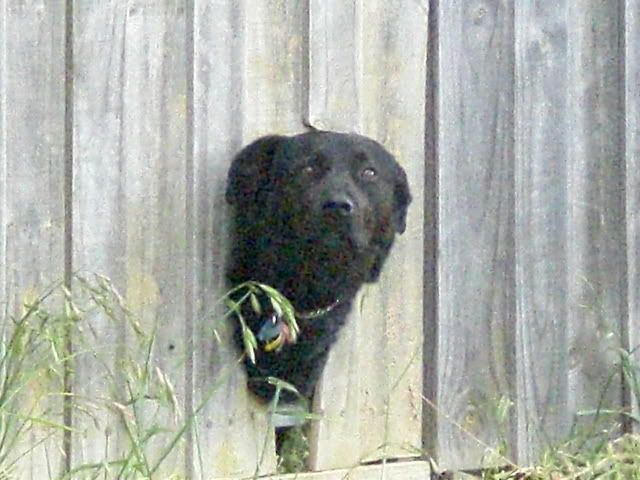 Yearling
Join Date: Jul 2008
Location: between florida and maryland, usa.
Posts: 759
• Horses:
1
Haha, pretty horse, and I love the dog! Looks like he got his head stuck.
cute pics, your horse looks a lot like my girly.
---
-Horse racing is my passion-
Athena:15y Palomino QH & Shirley's Brittney:8y Bay OTTB
HA! my horse puts his head down and sniffs like that while in the round pen a lot! i dont' know why he does it, but he does lol
nice looking!!! the dogs cute too
---
On The 6th day god Created The Quarter Horse...One The 7th he Painted All The Good Ones---
*trisha<3