Sage (* Riding Pictures *)
---
Hello everyone, just thought I'd share some riding pictures of Sage. This was her fifth ride after having quite a few months. I took her in a schooling show last weekend but the pictures turned out really cruddy. So today I had my brother take some pictures. My mom also stopped by the arena on her way home and took some pictures. I'm glad she did because my twenty-three year old brother thought it was better to take pictures of weird off the wall stuff. lol
Anyway, these are the pictures. Thank you for looking.
Checking Out The Cows Before Going In The Round Pen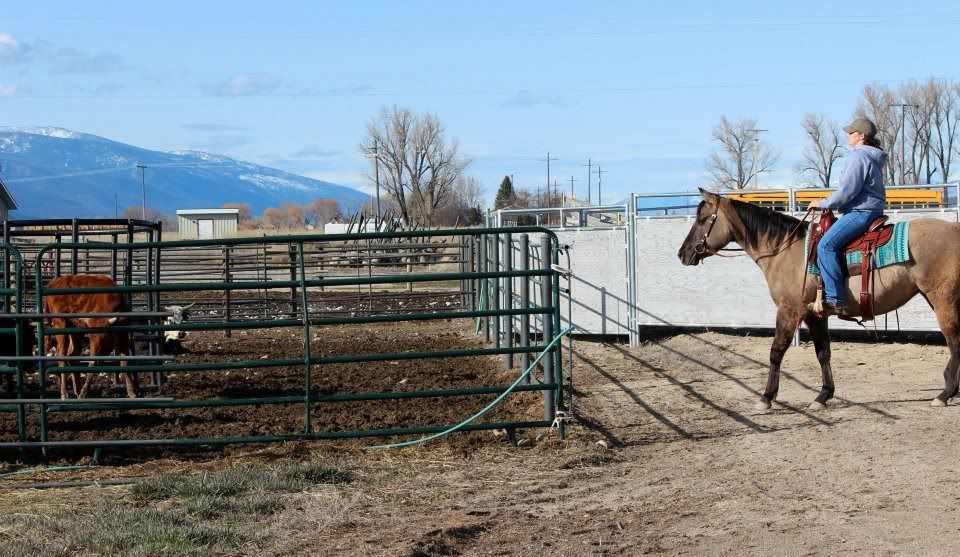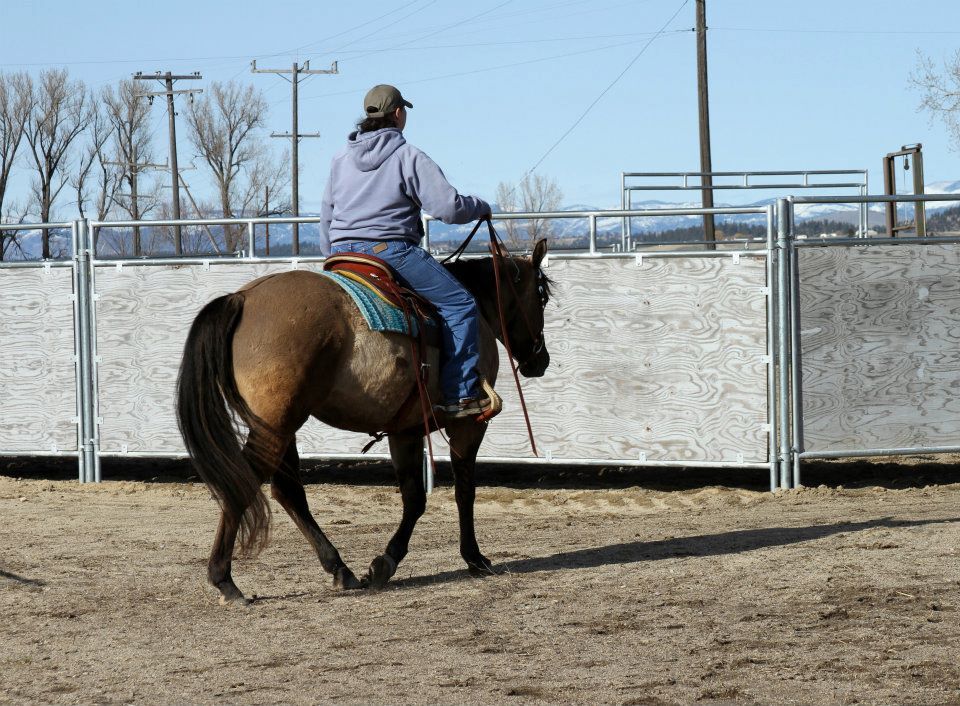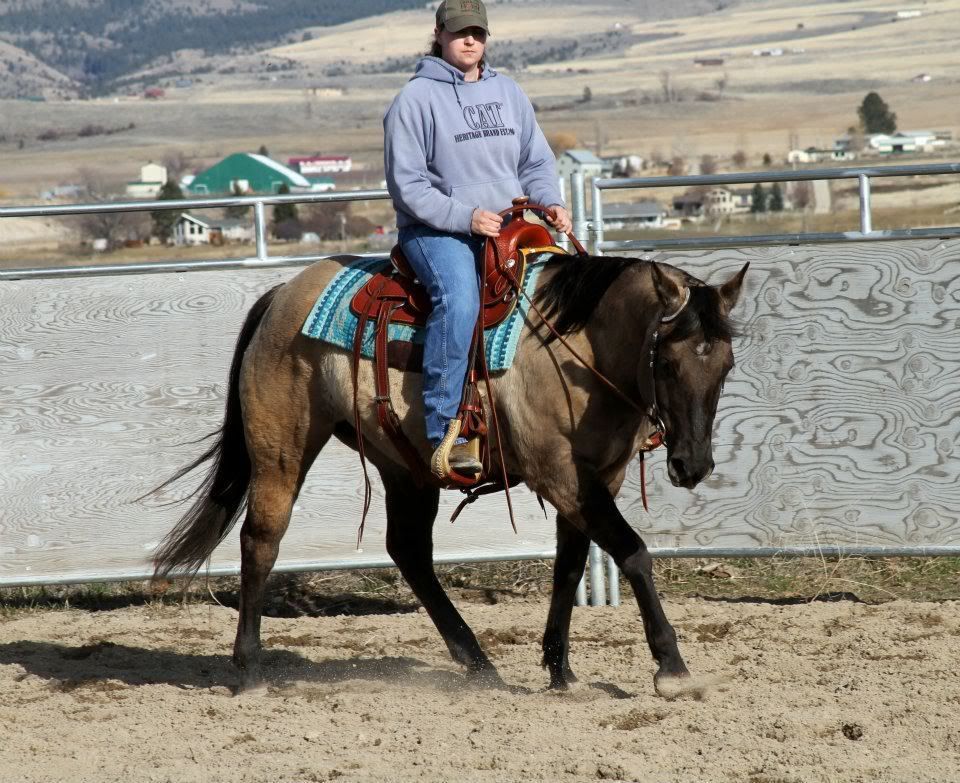 Moving Her Shoulder Over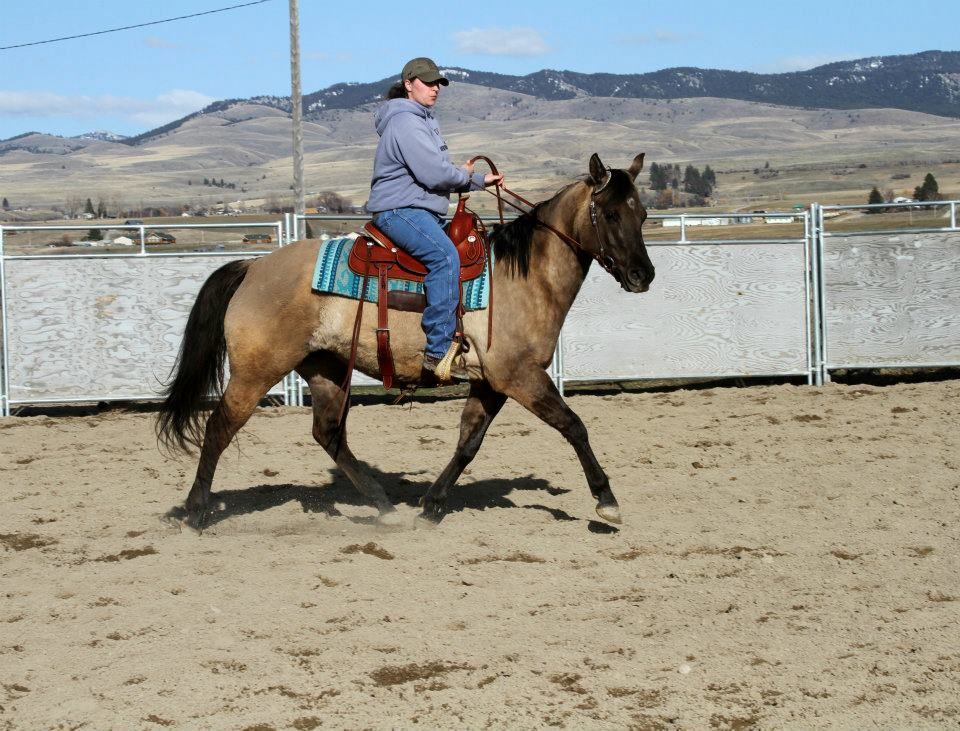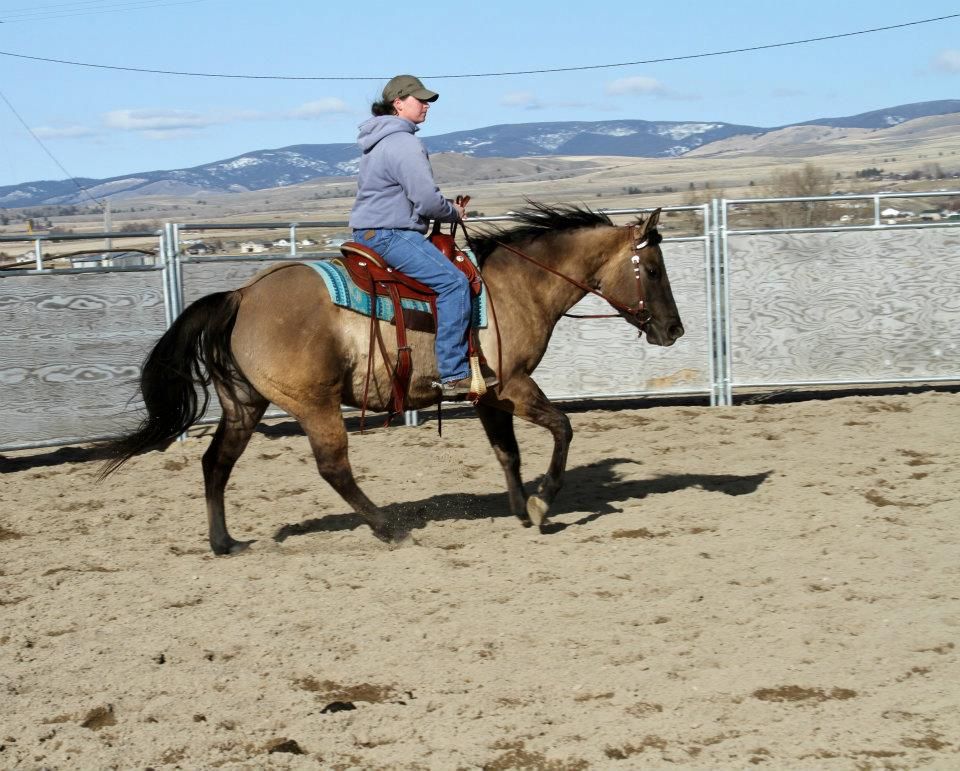 Collecting Her Up A Little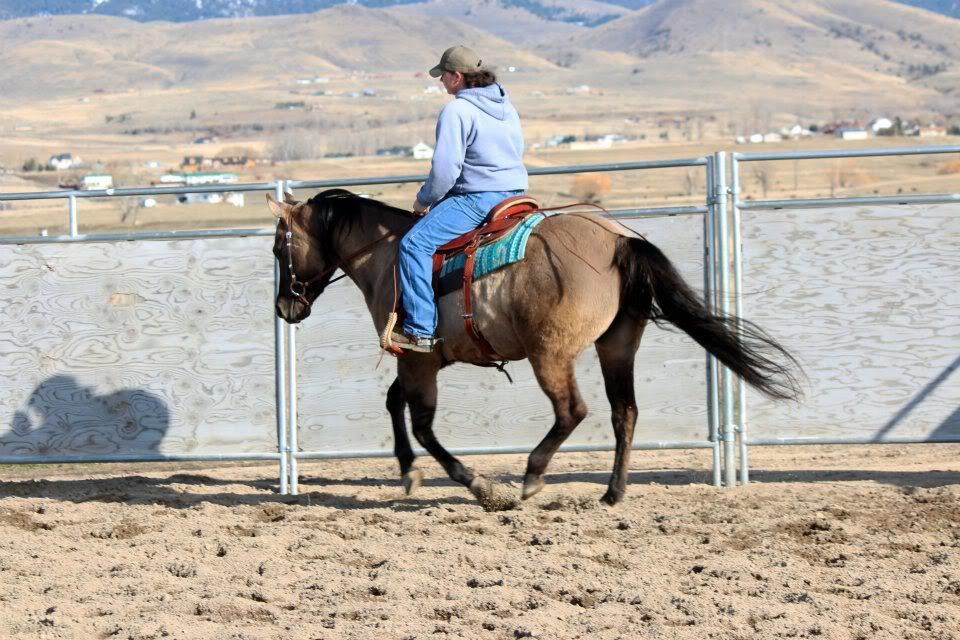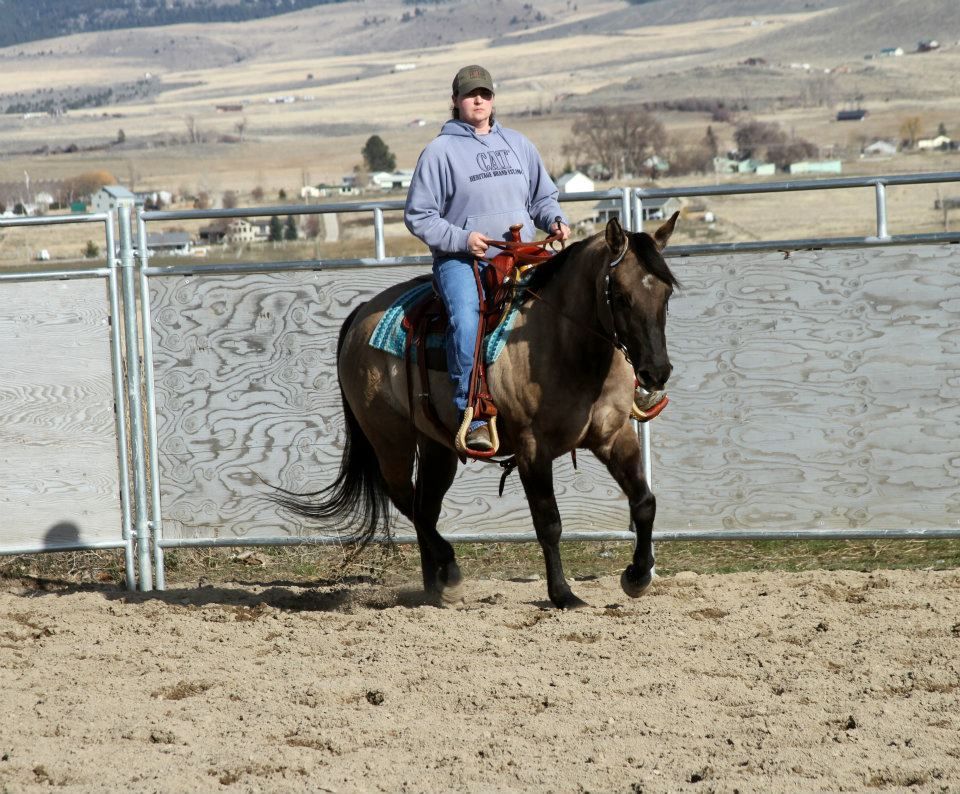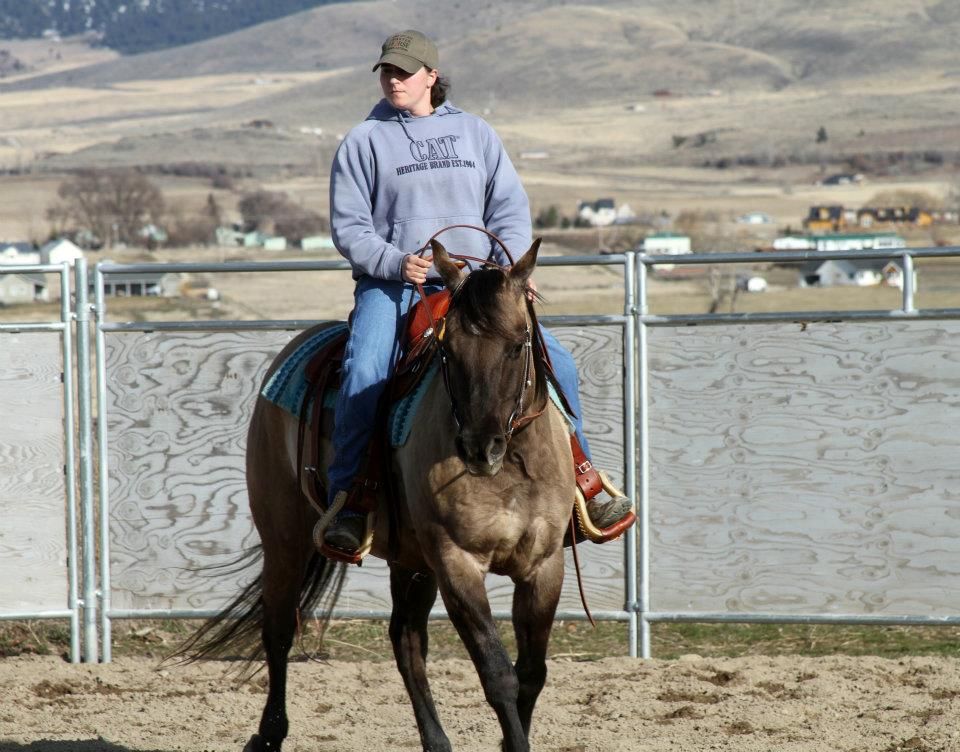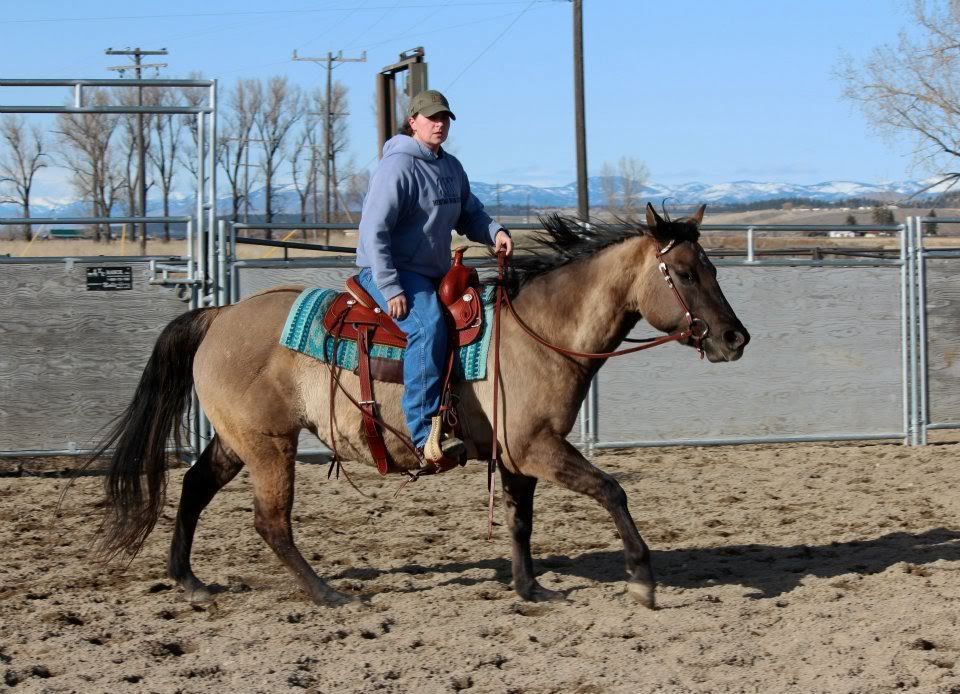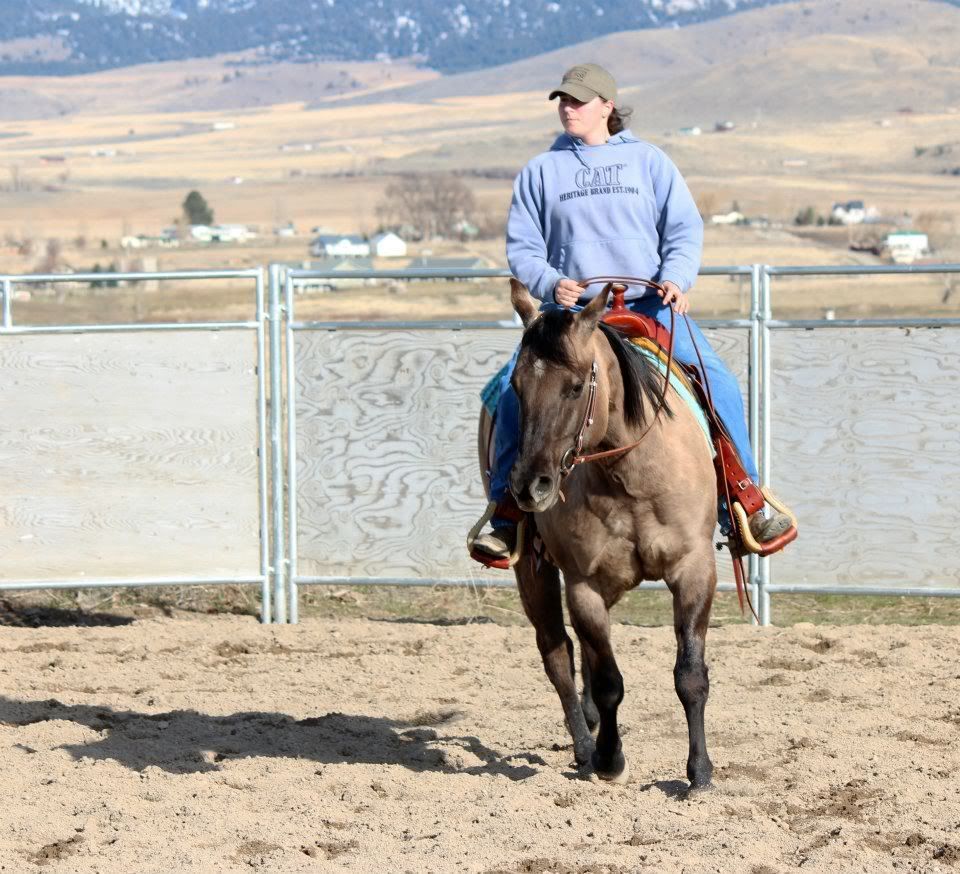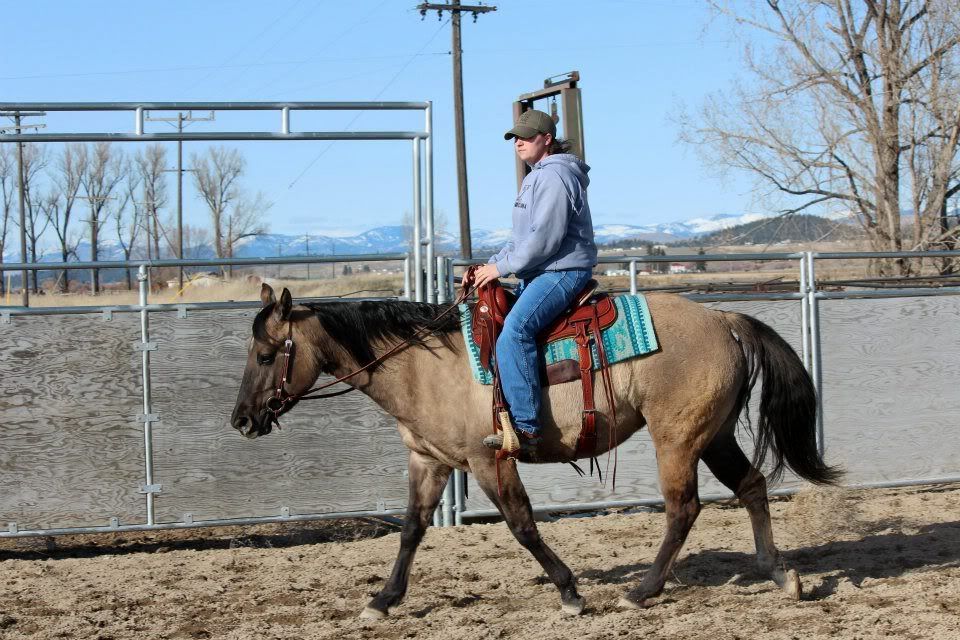 Finished With The Short Ride.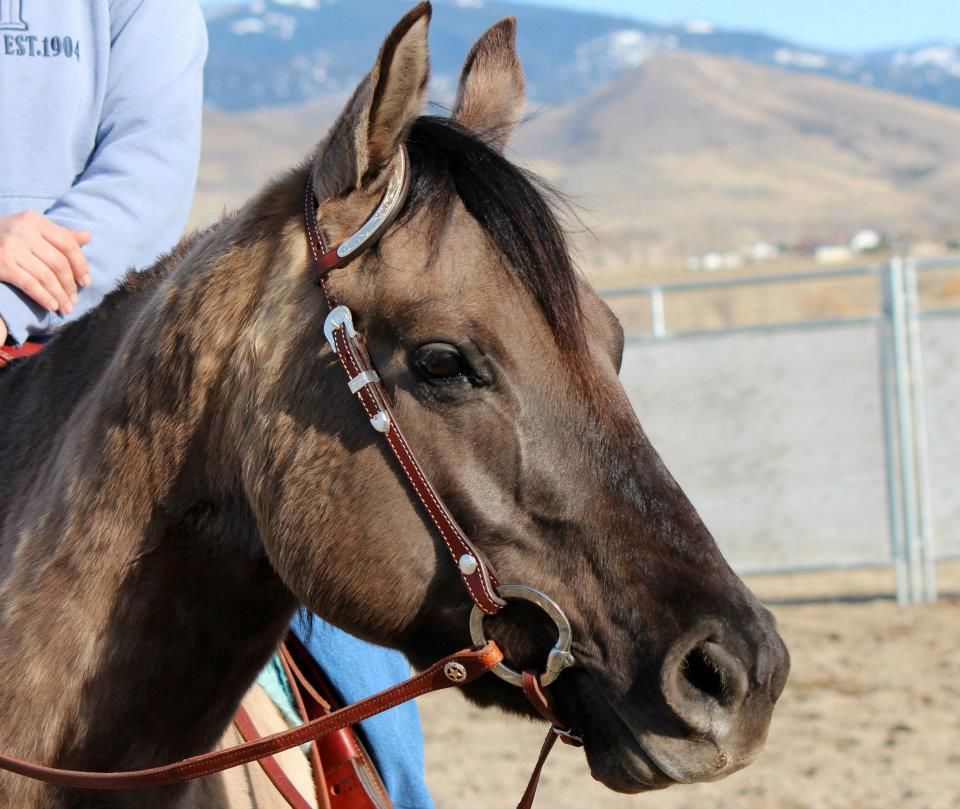 Such A Good Girl.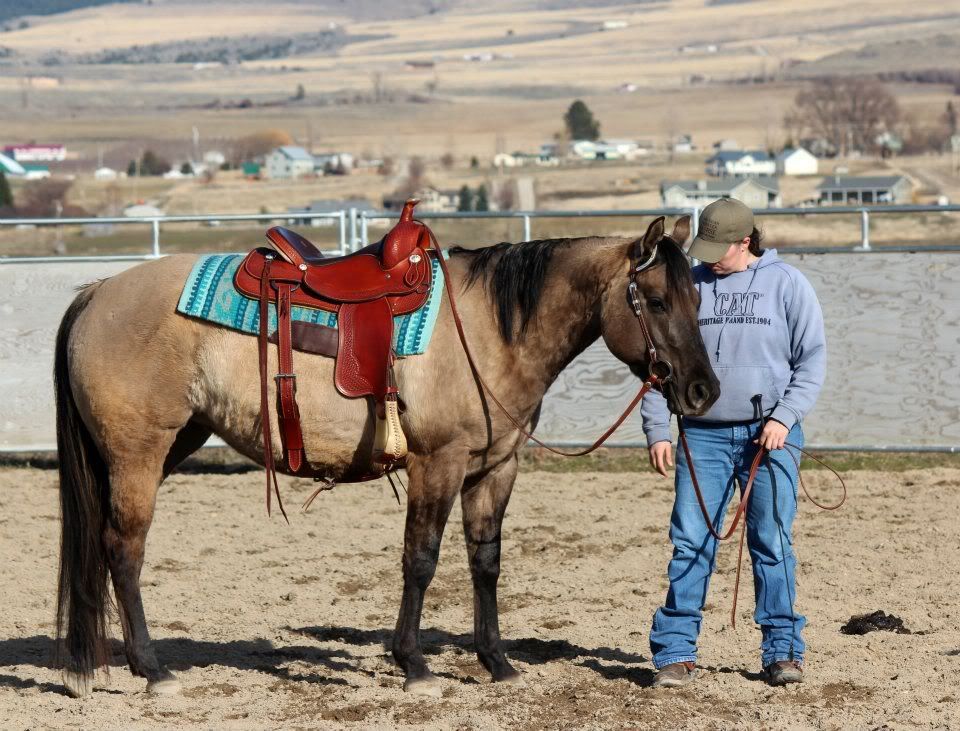 Sage is gorgeous! And she looks great under saddle :)
---
Pocket - 8 yr old, 15.1hh Thoroughbred Mare
~You know you're a horse person when you say 'whoa' to your dog~
Oh shes a looker alright! Looks like you had a great little ride.
---
the hardest part of riding is the ground... yup sounds about right
I just recently sold my mare... her name is Sage too! But shes a Dun
Gorgeous horse... I have a saddle blanket like your too! But mines darker blue.. !
More pictures!
Great photos! To me, some horses look good free, and others look better under tack, but she honestly looks amazing in both! I really love that blue pad on her too!
Very nice collection, she moves her body beautifully. The two of u seem to work well together.
Posted via Mobile Device
Wow, she's insanely gorgeous! You guys look like a great pair!
I never get tired of looking at pictures of your girl! She looks fabulous!
Thank you. She's my baby for sure. I love her to pieces. Plus I'm bias of her and think she's gorgeous.

I think we make a great team as well. So does a lot of people that see us working together. She picked me out the same moment I picked her out when she was a foal. I'll never sell her, not even for a million dollars.
Similar Threads
Thread
Thread Starter
Forum
Replies
Last Post
Just Sage Pictures

HorsePoornBigSky

Horse Pictures

7

08-26-2011

06:10 PM

Just Some Sage Pictures

HorsePoornBigSky

Horse Pictures

12

07-30-2011

12:20 PM

Sage Pictures

HorsePoornBigSky

Horse Pictures

18

03-27-2011

12:14 AM

Sage Pictures

HorsePoornBigSky

Horse Pictures

15

10-31-2010

01:02 AM

New Sage Pictures

HorsePoornBigSky

Horse Pictures

9

02-26-2010

02:49 PM