Sage And The Girls Goofing Around (* PICTURE HEAVY *)
---
Hi everyone, just thought I'd share some pictures I took recently. The girls were feeling good and frisky. The weather had warmed up a little bit. Plus the snow that we had was starting to melt a little bit and then we had freezing rain. The snow we have left has a nice hard top.
Junior and Sage were the two acting like a bunch of goof balls. They kept making passes around the upper pasture. Cissy the smart one, just stood enjoying the sunshine we had.
Thank you for looking.
P.S I'm guilty, it's mainly Sage. haha
Max, The Neighbor's Cat At My House.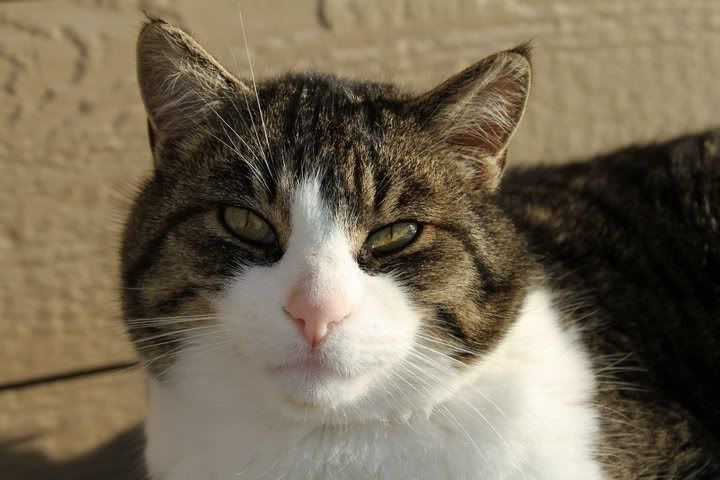 Cissy, Just Hanging Around.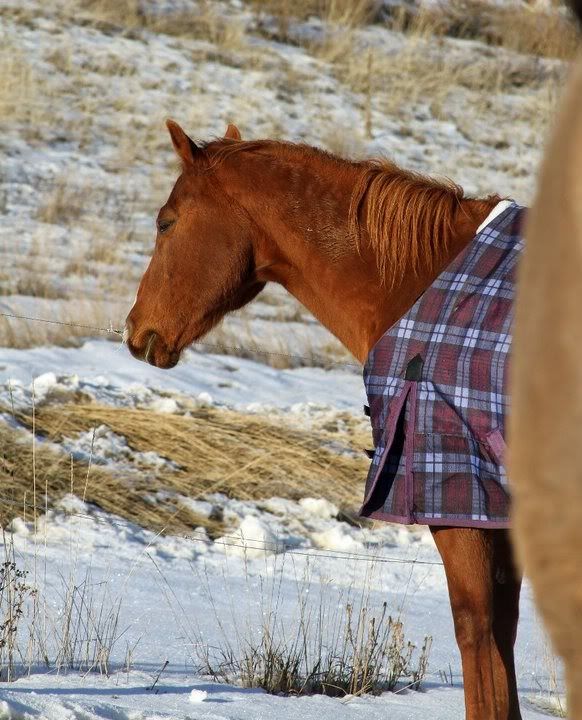 Say What?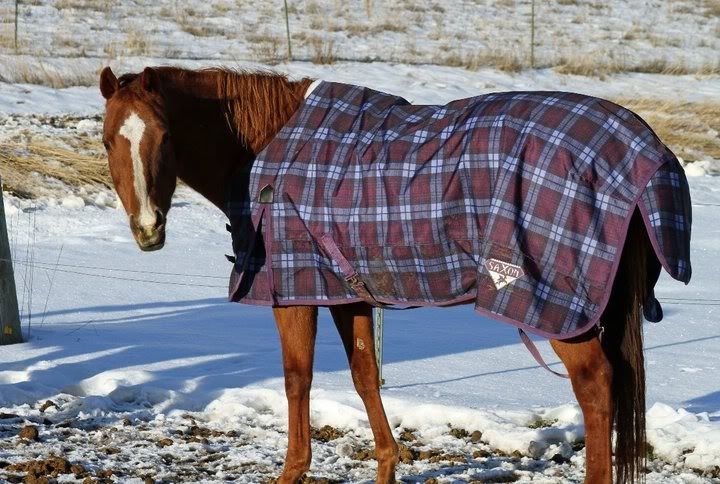 Junior On The Run.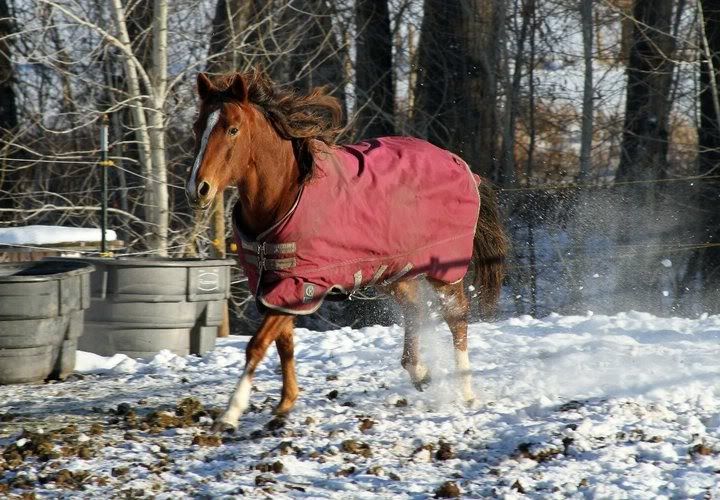 Here She Comes.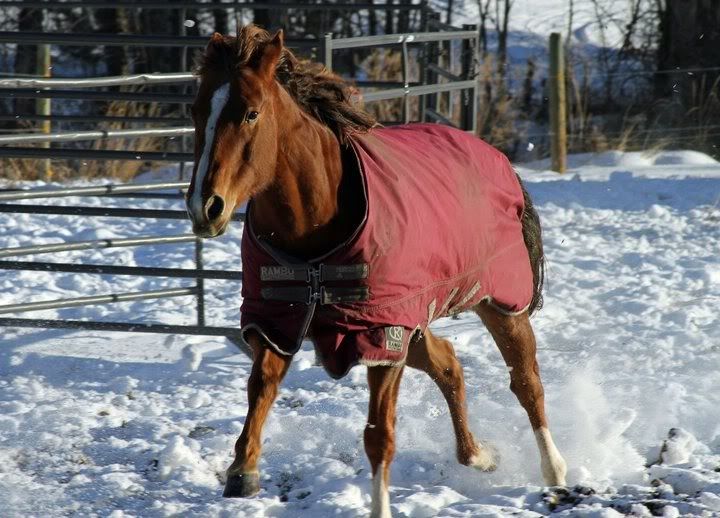 Trying To Catch Up To Sage.
Sage Before She Got A Wild Hair Up Her Butt.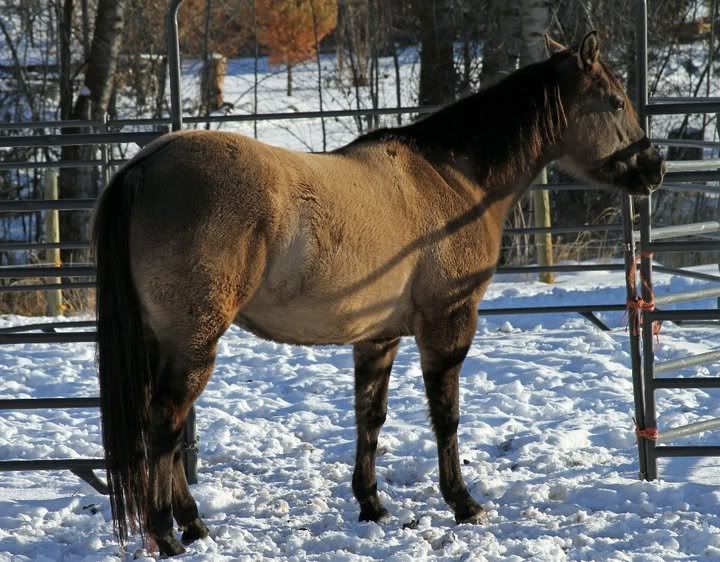 Just Cruising.
Coming Out Of The Round Pen.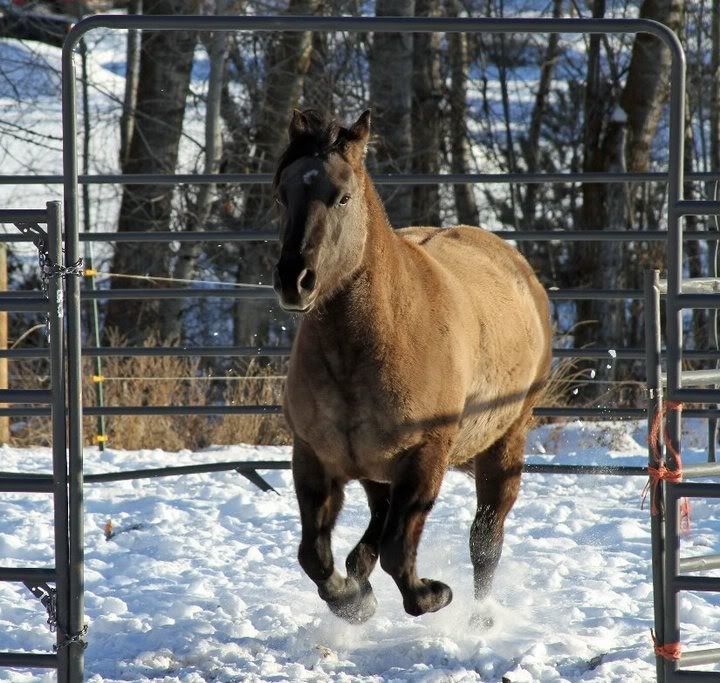 She's A Bit Wide.
Coming Around The Corner.
Sage Has Some Width On Junior.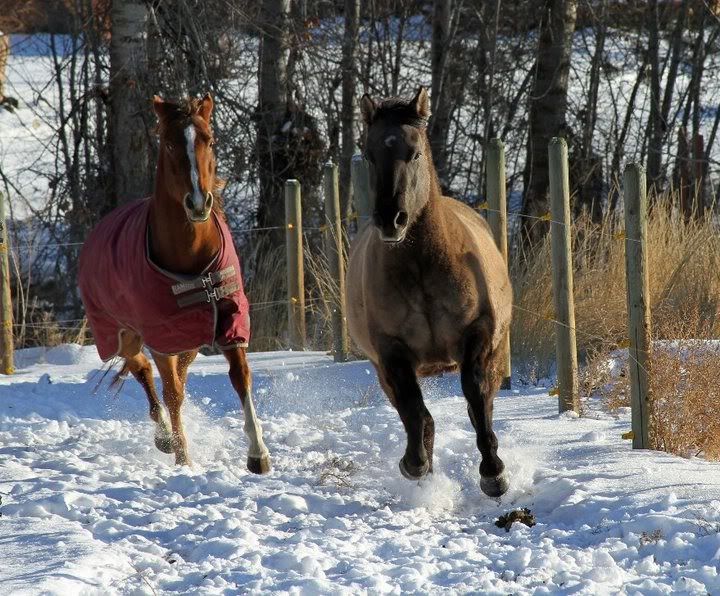 Junior Not Liking The Fact She's Being Left Behind.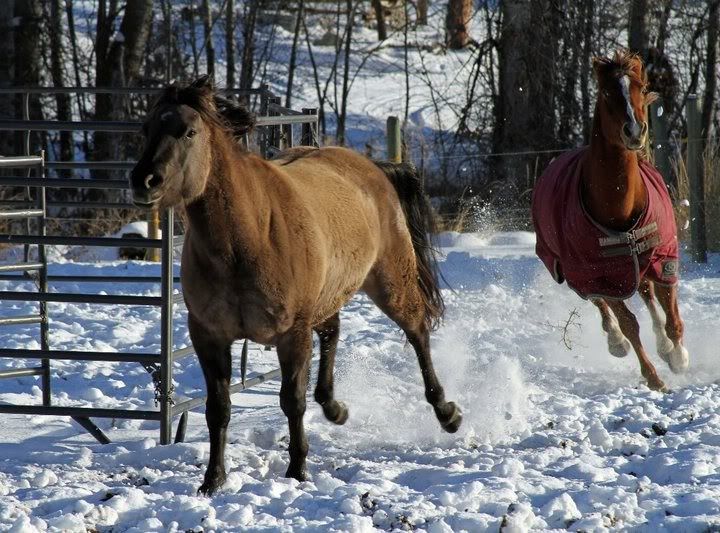 In A Hurry.
Nice Head.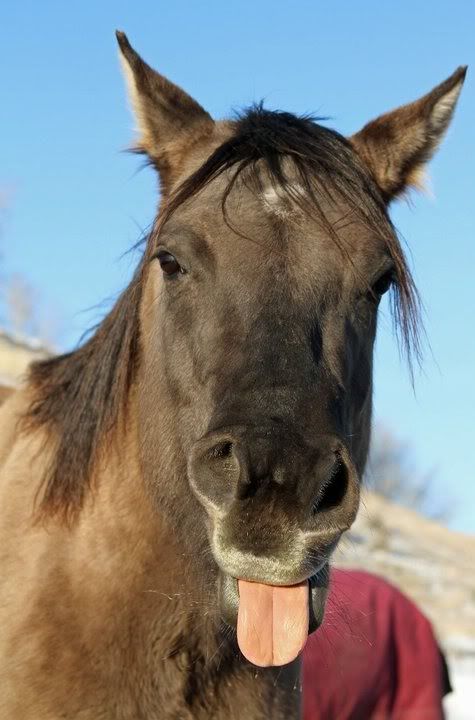 Quite Scary Looking, And My What A Long Tongue She Has.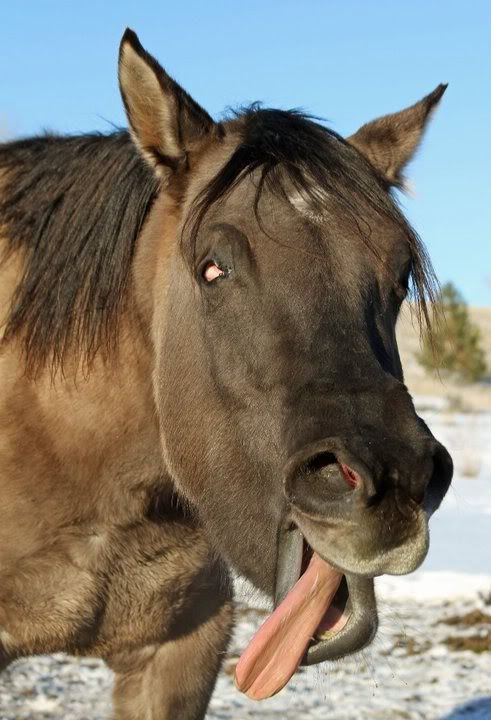 I Pulled Her Forelock Out Of The Way. Haha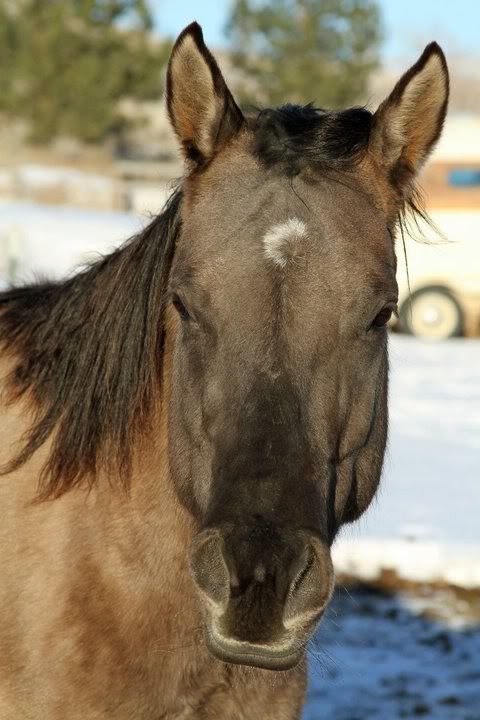 I LOVE Sage. Imma come steal her mmmkay??
---
When In Doubt Let Your Horse Do The Thinkin
Quote:
Originally Posted by spookychick13
What Lone said.
lol Nope no way! No-one gets Sage. She's mine all mine.
I've said this a hundred times, but I love her cuz she has the same name as me! bahaha. Nice pics
Love the pics! Thanks for sharing!!
---
"The ideal horseman has the courage of a lion, the patience of a saint, and the hands of a woman..."
Beautiful pictures. Looks like they had fun. I will be up to collect Sage within the week, okay?
lol Ok smrobs you can keep day dreaming. lol

She is steal worthy though. Which is why I need to get her branded ASAP. lol

Thank you everyone. She is my baby. I got a lot of decent pictures too.
I love Sage. Clone her; I want ittt. Hahaha. (: