Sage And The Girls Update
---
Hi everyone, thought I'd post an update. I took some pictures of the girls and some landscape. It's been pretty cold here lately. Snowing and raining and snowing some more. Now it's been below zero too.
I was finally able to get my horse trailer out of the drive way and I got Sage moved. I decided to ride her the next day. Mind you, she hasn't been rode in four months. I prepped her to remind her what this was all about. She around the arena like a chicken with her head cut off. We then went to the round pen so I could see where her mind was. Still off in lala land somewhere. I went and saddled her up, brought her back to the roundpen and lunged her with the rope a little. She was paying attention at this point. I put her bit on to see how she was going to decide to carry it. Just like normal.
Everything went smoothly. She wasn't trying to root out or anything. I went to have her do a roll back and she surprised me because she didn't lolly gag about it at all. I think she missed being worked as much as I missed working with her.
She now has a blanket as well. The neck hood is a little big for her but not too bad. Cissy and Junior miss her. Juinor misses her the most. When I came back home that night without the trailer and Sage, poor Junior had a come apart. She's gonna have to get use to the arrangment again.
Thank-you for looking and your time. I hope everyone is doing well and holding up this winter. Come on spring time! haha
Fresh Dusting Of Snow.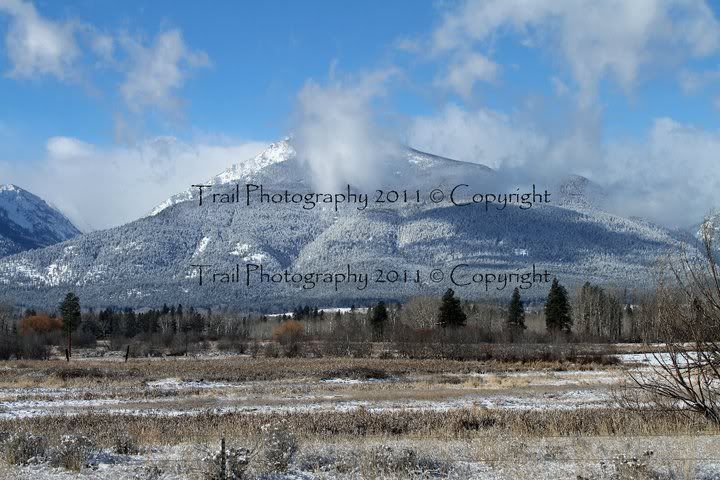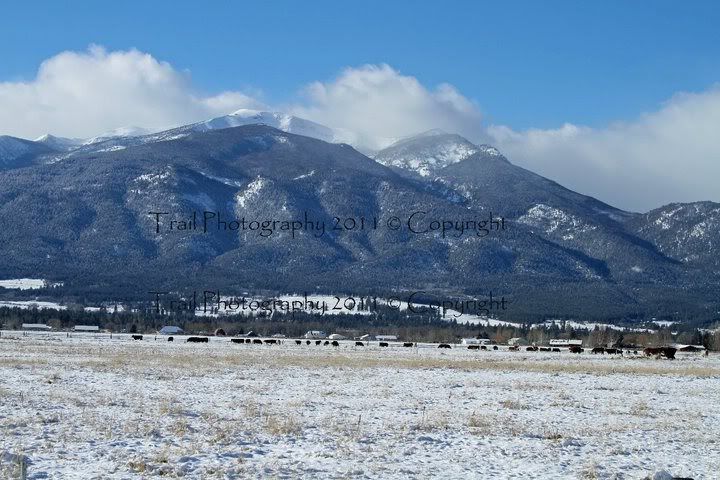 The Girls.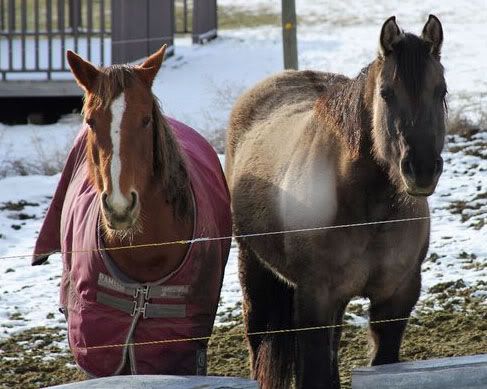 Junior.
Cold Weather Brings Out The Old Nag In Cissy.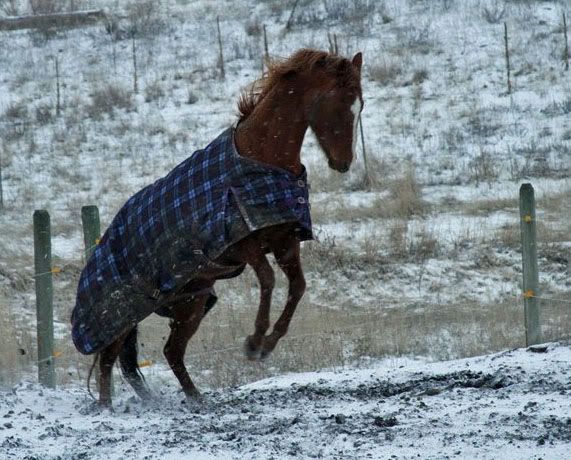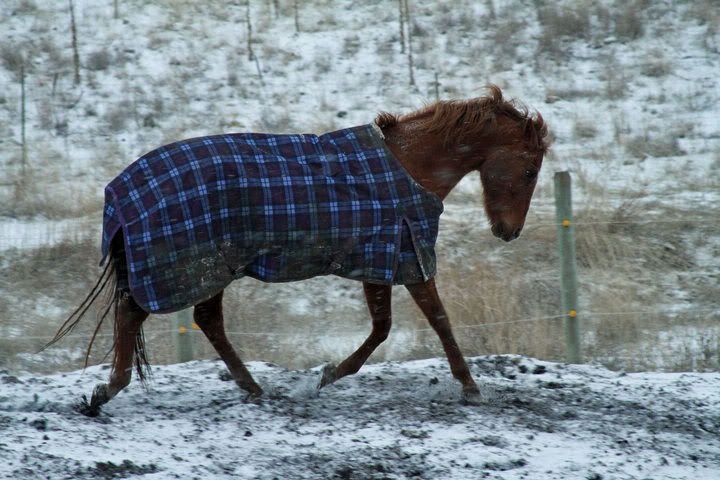 Sage.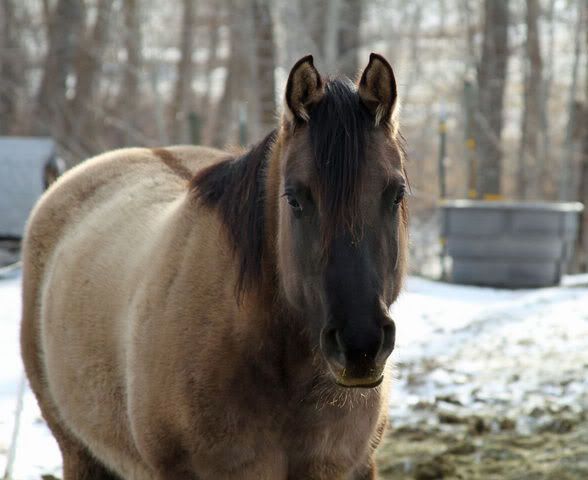 Growth Spurt In Progress.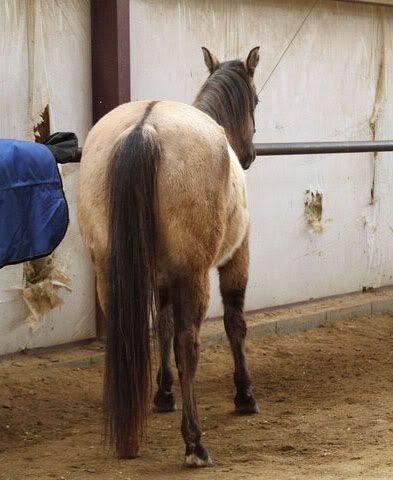 Prancing Along.
You Called?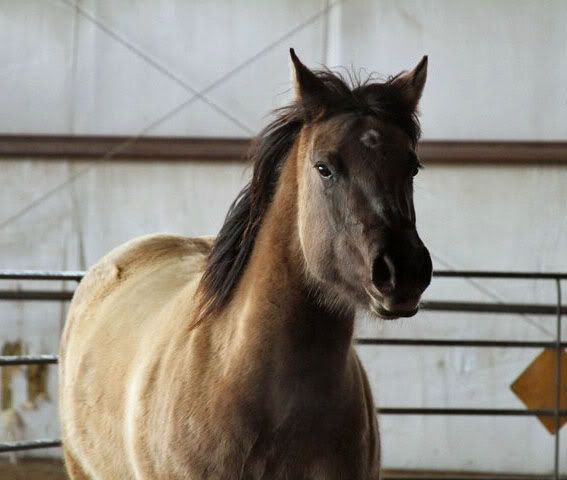 Sike.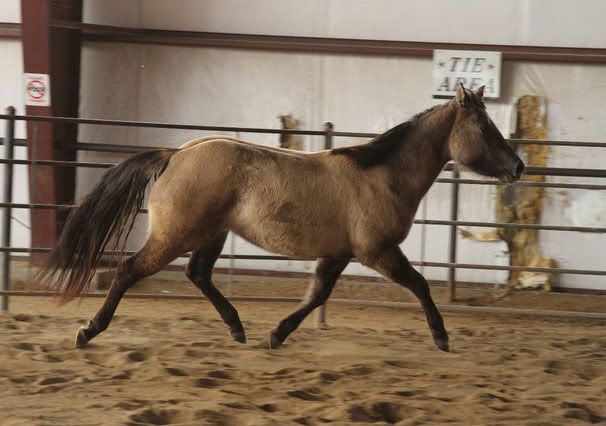 No, Really You Called?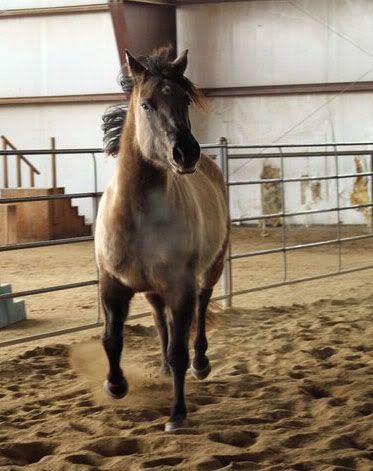 Nice horses.
Do you ride western?
---
"I don't whisper to horses.I listen to them."
Thank-you, yes I ride western.
Posted via Mobile Device
Aw, I love Sage. She is so beautiful and looks rather stunning in that bright blue
.
Started
Join Date: Aug 2009
Location: In the barn whenever possible.
Posts: 1,910
• Horses:
2
Sage is gorgeous!!! Love the landscape pics as well!!
Posted via Mobile Device
Sage i absolutely gorgeous, as always. How old is she now?
Great pictures and what beautiful landscape. While all the horses are beautiful, Sage is a real looker! Thanks for sharing.
---
Be the kind of woman that when your feet hit the floor each morning the devil says, "Oh crap, she's up!".

Thank-you Sage is definitely my baby. I agree she does look good in blue. The end of May she will be four years old.
Posted via Mobile Device