Sage Pictures (* Picture Heavy *)
---
Hello everyone, well I thought Iíd post an update of Sage. Sheíll be six years old at the end of May. Itís hard to believe that Iíve had her that long. Sheís filled out a bit more but I havenít been using her lately. Iíve been busy with work and travelling to the other side of the state for work. Iím looking into possibly moving further west but not too sure.
Anyway, Iím waiting on the blacksmith to call me up to get a new set of shoes and the riding to start. A gentleman that was out last week trimming my brother-inlawís mules asked if I wanted to sell my mare or do a breeding lease to him. He has a ďnice yellow studĒ heíd like to see what color heíd throw on a grulla. NEGATIVE ghost rider, not happening. Heís definitely barking up the wrong tree.
Iíve started locking Sage up during the day and letting her out at night. She doesnít much care for that idea. She thinks Iím abusing her, but Iím actually protecting the little maggot. lol
Anyway, here are a few pictures. I intend on starting to ride her every day and getting her back in shape since Iíll be going to graveyard shift for awhile. Lucky her! lol My internet has been down so Iíve only had access to my cell phone. It doesnít really bother me much, except for the fact that I canít upload pictures. So I thought Iíd take advantage of the library.
Thank you for looking.
In Confinement.
Wanting Out.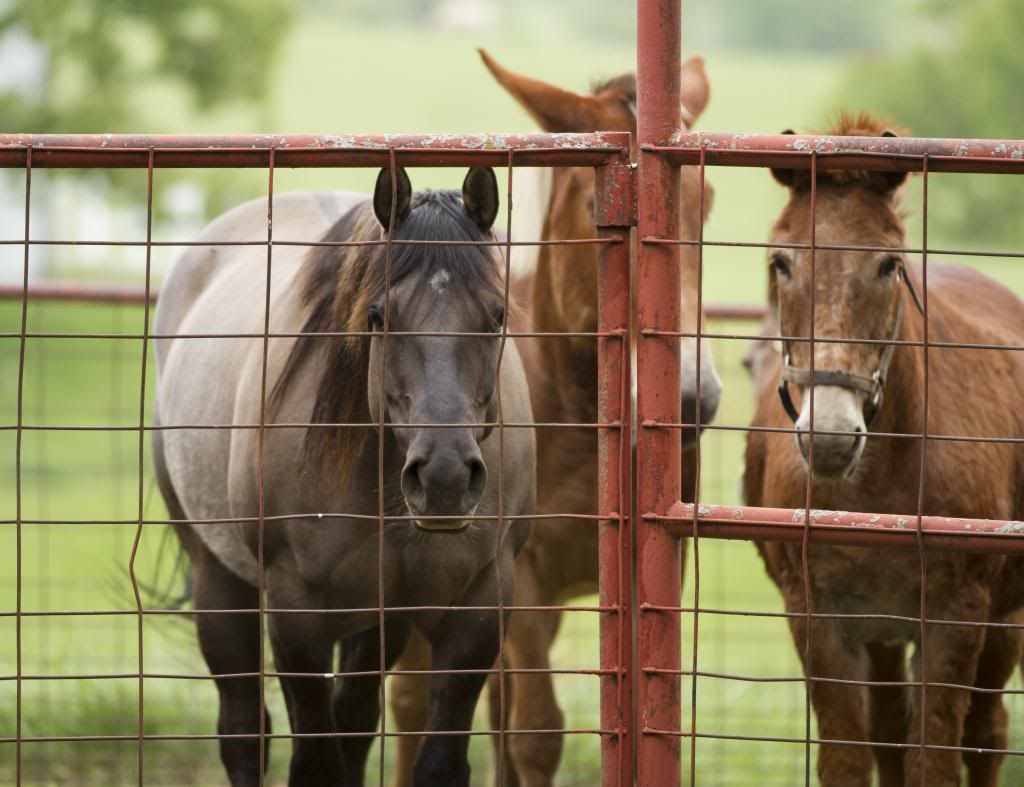 Seriously, I Canít Eat While You Take My Picture?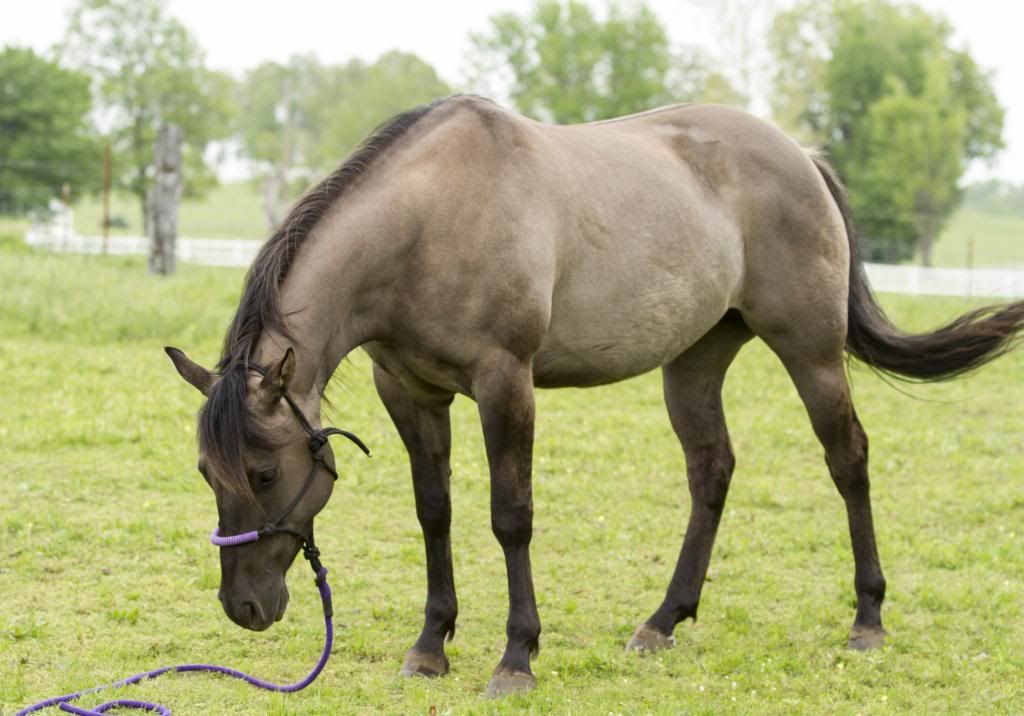 Her Buddy Soured Mules Calling For Her.
Seriously, Youíre Boring Me.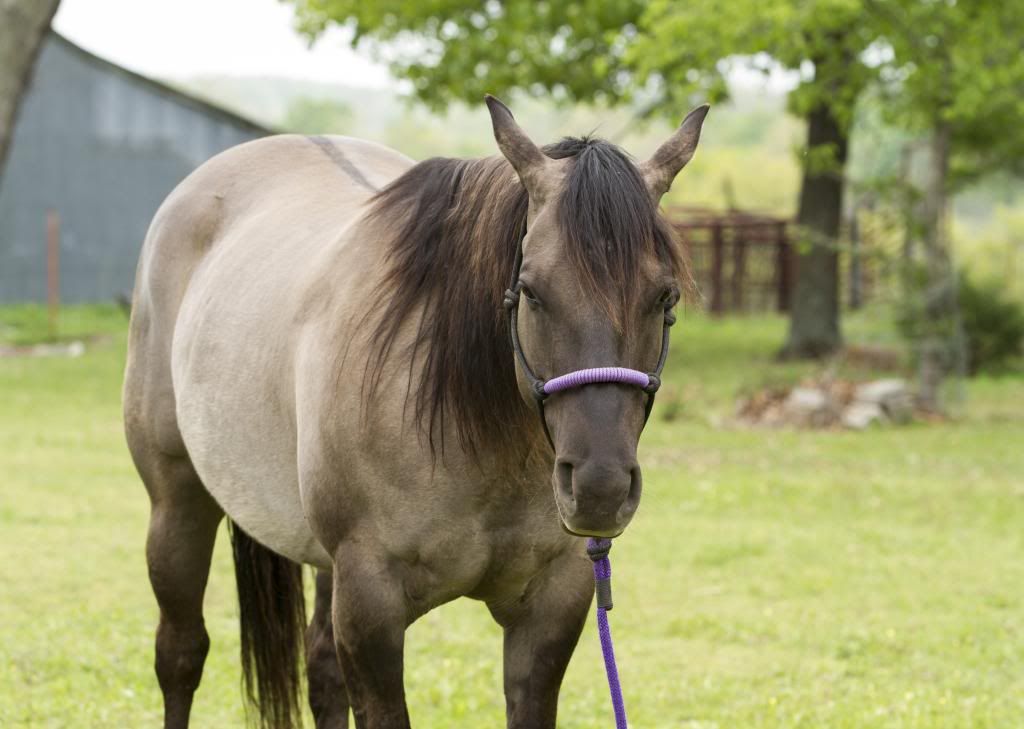 My trainer had a guy do the same thing to her at a gymkhana about her mare lol. Some people sheesh haha I love her though she is so pretty.
---
just a small town girl with a big town dream :]
I love your camera. Very nice shots.
---
This is what happens when you have democrats in office
That's one nice looking mare. I sure would 'google' over her everyday if she was in my backyard.
Wow.. some people with breeding.. bleh!

OP such lovely pictures and I'm glad you didn't fall for his bad breeding pitch.
---
"Strength is the ability to use a muscle without tension"

---
Always remember that feeling of looking at a big, open country over the ears of a good horse, seeing a new trail unwind ahead of you, and that ever-spectacular view from the top of the ridge!!! Follow my training blog:
http://robertsontraining.blogspot.com/
I love her! I cant believe the guy asked you to sell your horse so he could breed to see what color she would throw...
I have such crush on this horse! She is ridiculous. Its good you are putting her up, I was thinking about stealing her... ;)
---
Ω Horses are a projection of peoples dreams Ω
I can never get enough of her. Beautiful girl! I wish my guy could bulk up like her..