Sage Pictures
---
Hi everyone, been busy at work last two weeks. I haven't rode Sage in almost two weeks. I turned her out this afternoon before work. Tomorrow I will be going to ride her.
The horse next to her has become her buddy. He throws a fit with her being away. Although she doesn't thankfully. These are some pictures of her. Thank you for looking.
Turned Loose In Round Pen. Her Buddy Talking To Her.
Off She Goes!
Long Stride!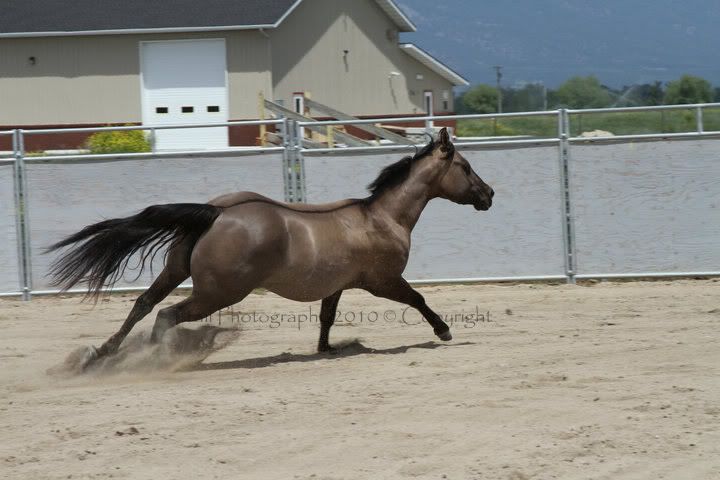 Low Flying Object.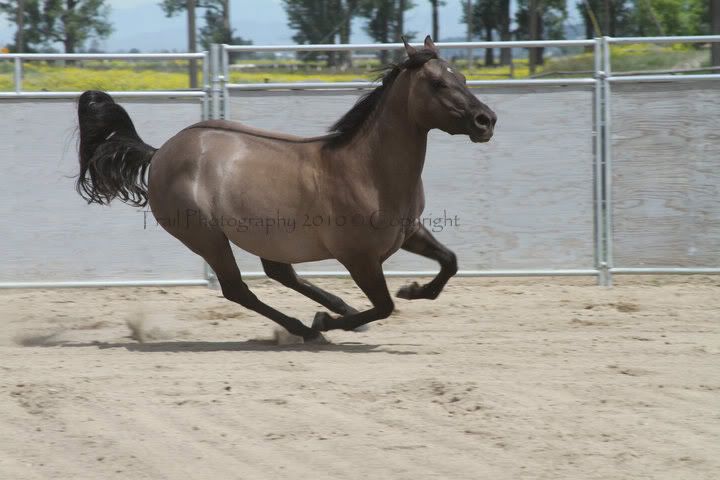 Big Stride!
Quick Turn Around! Very Shiney.
(Her Leg Marking)
Kicked In Another Gear.
Head Shots.
Big Nostrils!
Slowing Down.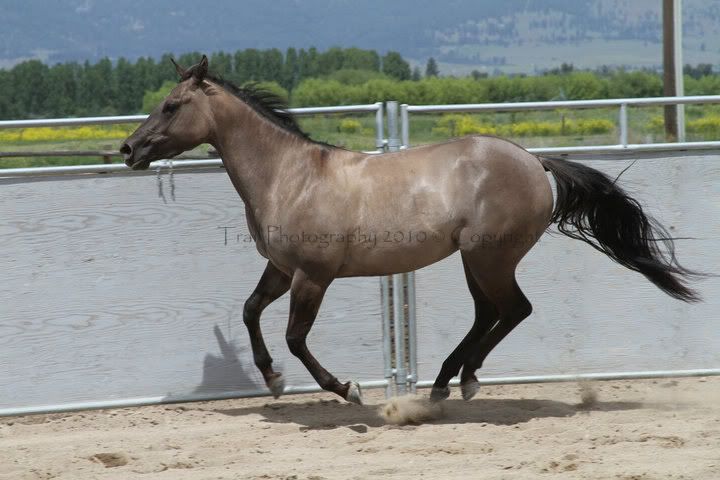 Extended Trot.
She's gorgeous. I always love looking at photos of her!
Started
Join Date: Aug 2009
Location: In the barn whenever possible.
Posts: 1,910
• Horses:
2
Beautiful!
---
"Riding a horse is not a gentle hobby, to be picked up and laid down like a game of solitaire. It is a grand passion. It seizes a person whole and, once it has done so, he will have to accept that his life will be radically changed." -Ralph Waldo Emerson
Are you absolutely sure Sage wouldn't like an extended holiday in Australia?
She's such a pretty gal.
Thank you.

Nope nu huh, Sage lovessssss Montana. Plus I'd have to hurt someone if they tried to take her. lol
Wow - she is beautiful! Good luck on your ride tomorrow.
---
Horses are God's apology for men.
she is such a gorgeous girl. i use to do that all the time with my mare, i would just let her run loose in the arena she loved doing it.
---
quarter horses.....simply the best