Sage Pictures
---
Hi everyone, I thought I'd update on Sage. She has been started in a low port curb bit. She's a little hesitant about it and extremely soft as to be expected since she is a very soft mouthed horse. This is the second time we've used it on her. We do a lot of prepping before hand just to let her "feel" it. She is coming along very well.
I'll be sending her to Kenny for the month of April while I'm at the academy. I don't want her to just sit around doing nothing. A month of riding every day will do her good. She's in the perfect mindset and wanting to learn. Again I'll be taking her into a few quarter horse shows and putting miles on her. She is quite the hairy monster right now but is quickly losing the hair. A rubber curry comb and lots of time is my friend. haha
Thank-you for looking.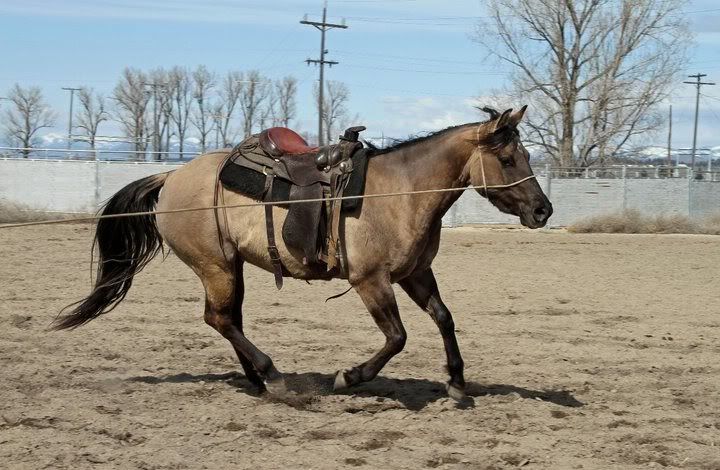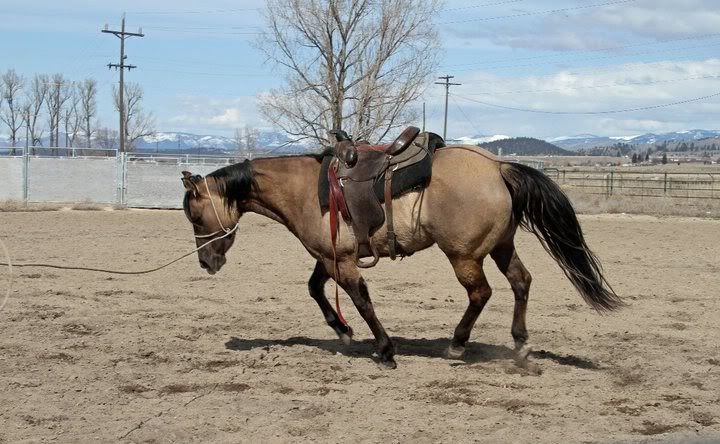 She Was Quite Fresh Today.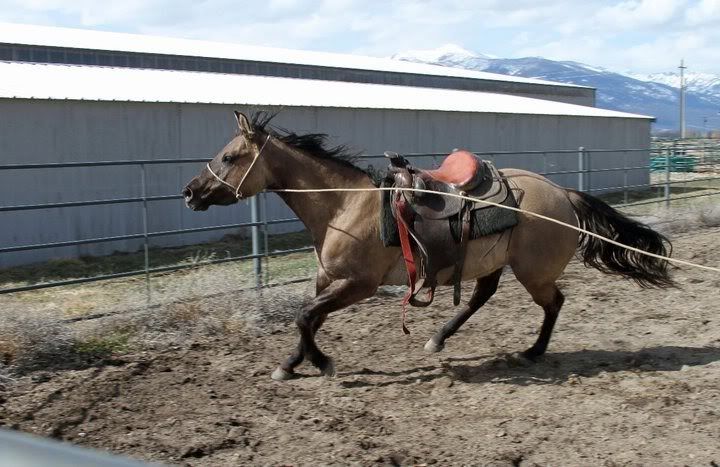 Feeling The Curb.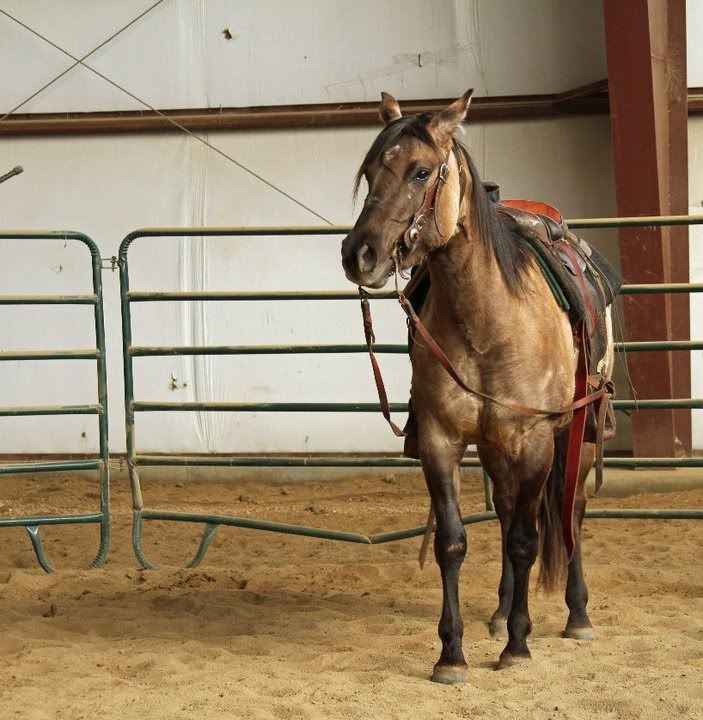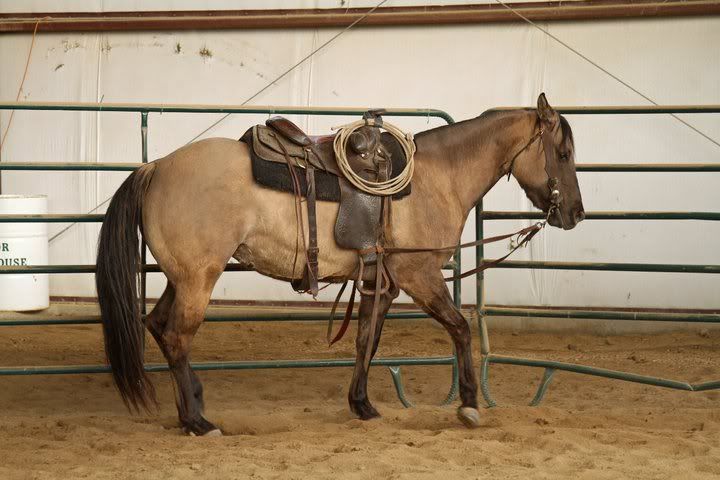 Kenny.
After Her Work-Out. Pre-Brushing. Looks A Little Rough haha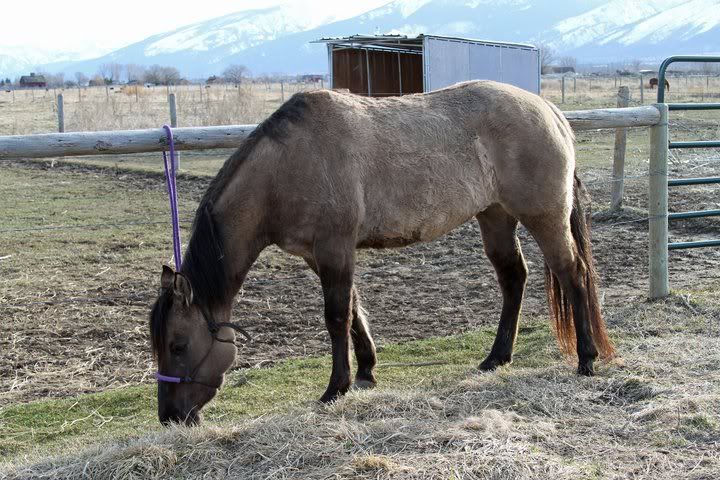 Wow she is a pretty girl. Its good she seems to be doing well.
---
My two horse Apache and Sammy are my world
along with our dogs Patch and Bear.
But I will always love you Jimmy R.I.P
verry sturdy mount. YOu could travel far with her.
Thank-you. She's a stocky girl.
Very pretty girl!! Love her confo and her color!!
Very pretty! How did you do the line? Looks intriguing...
Thank-you. Actually the line is a rope. I use a rope as a longe line as it's a tool that can be used for many things.
May I ask why you tie the reins attached to a curb bit to the stirrups?
Posted via Mobile Device